Online Olympiad Day one: Flawless show by Team India
The excitement was at its peak as India took on three teams - Zimbabwe, Vietnam and Uzbekistan on day one of the FIDE Online Olympiad 2020. A lot of people had taken leave from work to follow the games live and the online viewership of live commentary reached 30,000 concurrent viewers at one point! That shows how popular chess is becoming in this lockdown. And team India lived up to the expectations as we won all three matches and are now leading the group with 6.0/6 along with China and Germany. In terms of game points, India is at the top with 15.5/18. IM Sagar Shah brings you a detailed report of all the happenings on day one.
The Online Chess Olympiad began on the 25th of July. Starting from the Base Division we have finally reached the Top Division. 40 teams are now segregated in four different pools and the top ones will move to the pre-quarterfinals. India playing in Pool A started off their campaign with some flawless bit of chess on day one. Here's how the standings look at the end of first three rounds: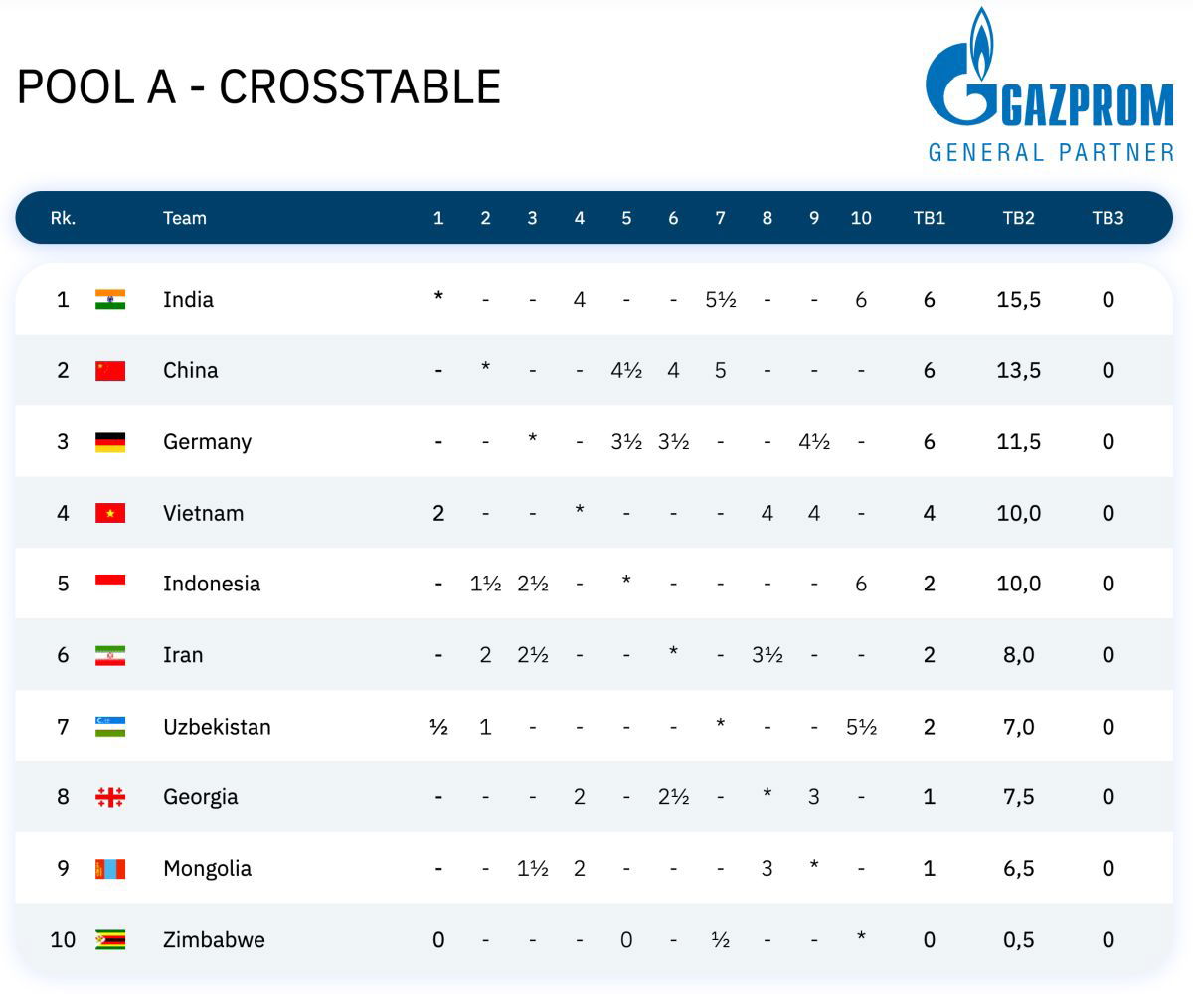 While India's 6-0 victory against Zimbabwe was expected, beating Uzbekistan with a margin of 5.5-0.5 just showed how all the players in the team were in excellent form on day one.
Round 1: India wins 6-0 vs Zimbabwe
In every team event where the national pride is at stake, the first round is always quite tense. The players have to get used to the new atmosphere and this is where blunders often take place. It was good news for team India that we were paired against the last seed in the pool Zimbabwe in the first round. Vidit decided to play the first game and essayed his favourite opening as a youngster - the Classical Sicilian. He won the bishop on e3 and before you knew it, he was pressing with his queenside pawns and two bishops. It seemed like Vidit would subject his opponent through a lot of pain when Roy Mwadzura's internet went off and India scored the first point. The second point camp from India's national champion Aravindh Chithambaram, who won with a cute tactic in the London System.
Aravindh Chithambaram vs Cyril Chigodo
Chess is 99% tactics! And for a move like f6, you can expect Aravindh to find Ng6! Suddenly the pawn on h7 is pinned and Black loses an entire rook.
Both Humpy and Harika were rested for the first game and hence Bhakti, the Indian national women's champion took fort on board 1. She was under some pressure, but a wrong recapture by her opponent on b3 ensured that she had a pleasant position and she went on to win the game. Vaishali on the second women's board also had very little difficulty in subduing Kudzanayi Charinda. Coming to the juniors in the team, it was Nihal Sarin and Divya Deshmukh, who were seen in action in the first round. Nihal like always was tactically very alert and picked up a pawn and later the game.
Farai Hamandishe vs Nihal Sarin
Nihal was very quick to spot that Nxc4 won a pawn at the very least. After Qxc4 Bb5 picks up the knight on e2 and Black is winning!
Divya Deshmukh vs Refiloe Hazel Mudodo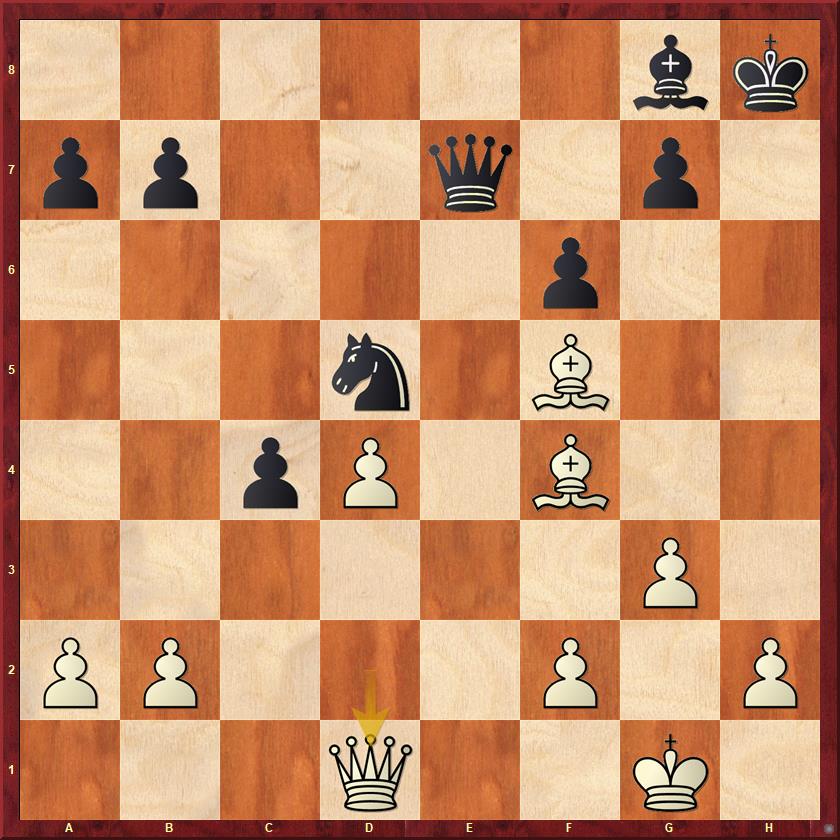 White's last move Qd1! was a very nice move by Divya. She allowed the bishop to be taken on f4 and was ready to get her pawns doubled. But in return she created a mating threat on h5 and also her d-pawn was free to advance. Divya's opponent could not handle the pressure and after Nxf4 gxf4 Qd6 blundered into a mate. Qh5! and it was game over.
Round 2: India beats Vietnam 4-2
After an easy start against Zimbabwe, things heated up in round 2 when team India took on Vietnam. Vishy Anand was still rested for the game and this time it was Vidit Gujrathi and Pentala Harikrishna who handled the open boards. Humpy and Harika's presence on women's board is just so comforting.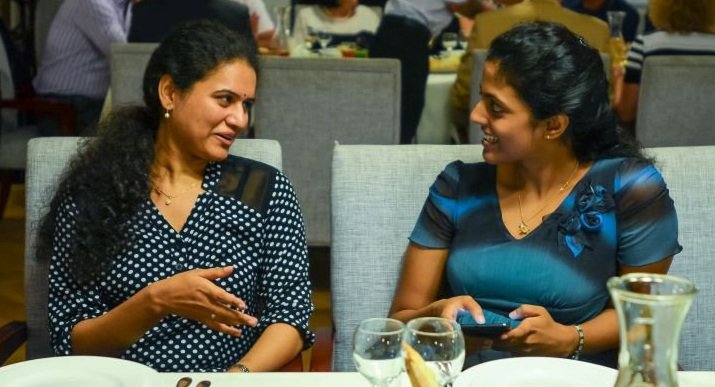 Humpy showed how one should fight the London System and won the game without giving her opponent any real chances. Harika trapped her opponent's queen right in the center of the board. Both these wins gave India a 2-0 lead in the match.
Nguyen Pham vs Humpy Koneru
It is quite surprising that a move like Ne5 is actually a mistake. Black continued with Nbd7 and after a6-b5, Bb7 and Ne4, it was Humpy who had a dominating position on the board. She won the game by keeping tremendous control on the position and without giving her opponent any real chances.
Harika vs Tram Hoang
It is quite hard to believe that a move like ...Rf7 can turn into a losing mistake. Harika immediately took the opportunity and played the excellent pawn break f3! Black took on f3 and after Nxf3, the knight was jumping into e5 attacking now just the rook on f7 but also the pawn on c6. White is already lost. In the game Harika managed to beautifully trap the black queen right in the center of the board.
Divya Deshmukh vs Duong Bach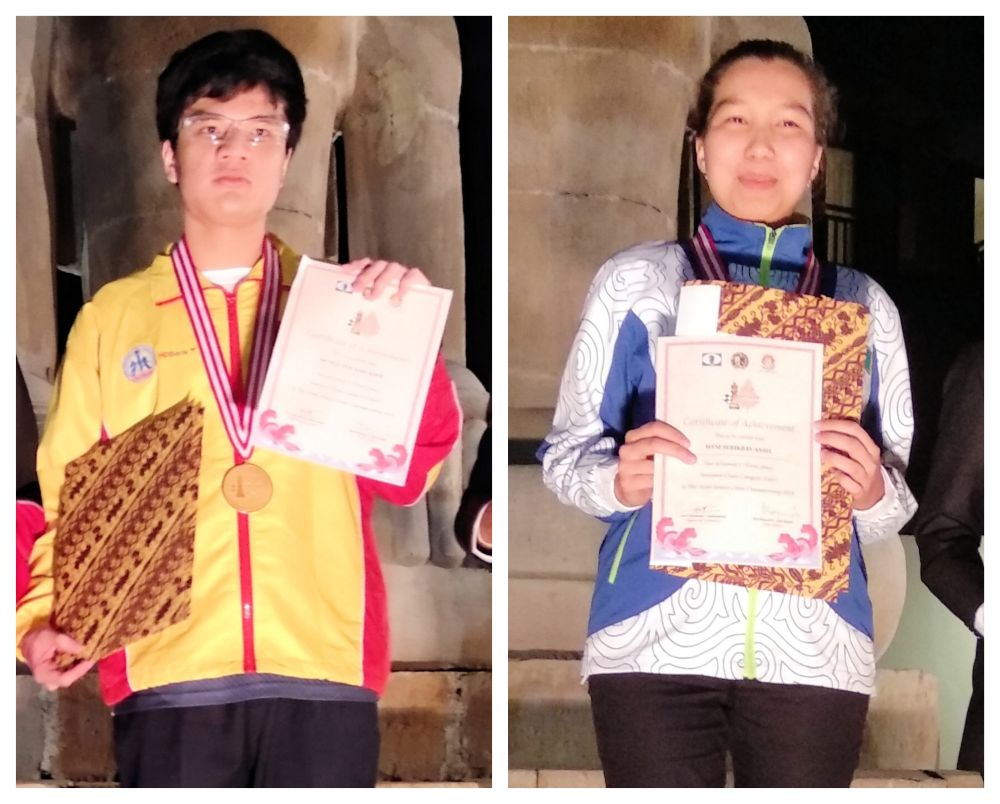 Nihal was completely crushed out of the opening, but then the game entered the bullet phase of the game, where Nihal's online skills came to the fore. He managed to swindle his opponent big time and bring home a crucial full point for team India.
Nguyen Anh Khoi vs Nihal Sarin
Nguyen Anh Khoi had to find the move Rxe7! when after Rxe7 Bf5, he was winning the game. The main point being that Kg8 Qh7 Kf8 Bg6, the bishop and queen combo is a quite a strong one here. But in the above position White played Kh5 thinking that his king is completely safe. That's when Nihal unleashed the bomb! He played ...Nxg3!! and an after hxg3 Qh1+ was game over! Check out the annotated game below to understand all the twists and turns!
Harikrishna vs Nguyen Ngoc Truongson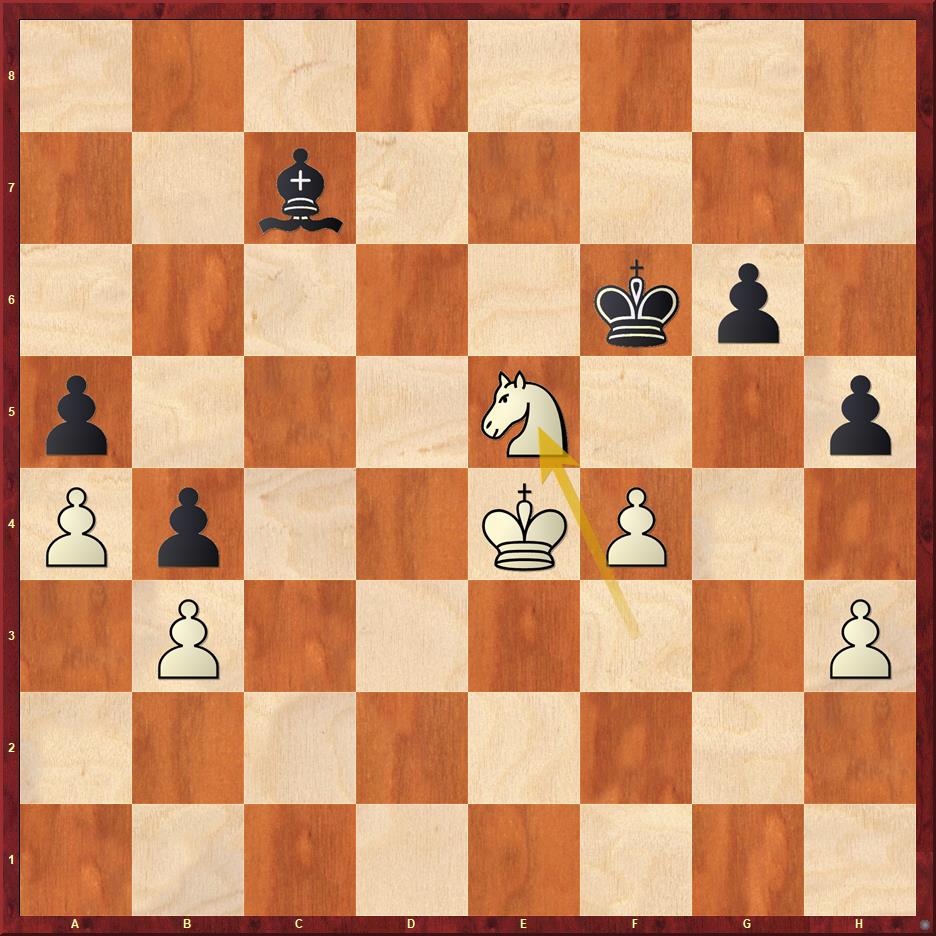 Harikrishna's game against Nguyen Ngoc Truongson was equal for quite some time. In the above position the Vietnamese GM took the knight on e5 and after fxe5 played his king to e6. Ke6 turned out to be the crucial error of the game because after h4 Harikrishna was completely winning. Black should have played Ke7 (instead of Ke6) and the game was drawn. After Ke6 Hari quickly pushed his pawn on h4 and after Ke7, he had to play Kd5 when India would have scored another. However, Hari erred with Kf4 and after Ke6 Kg5 Kxe5 Kxg6 Kd4! It was a race where Black ended with an extra pawn! Hari somehow managed to salvage the half point.
Round 3: India blanks Uzbekistan with 5.5-0.5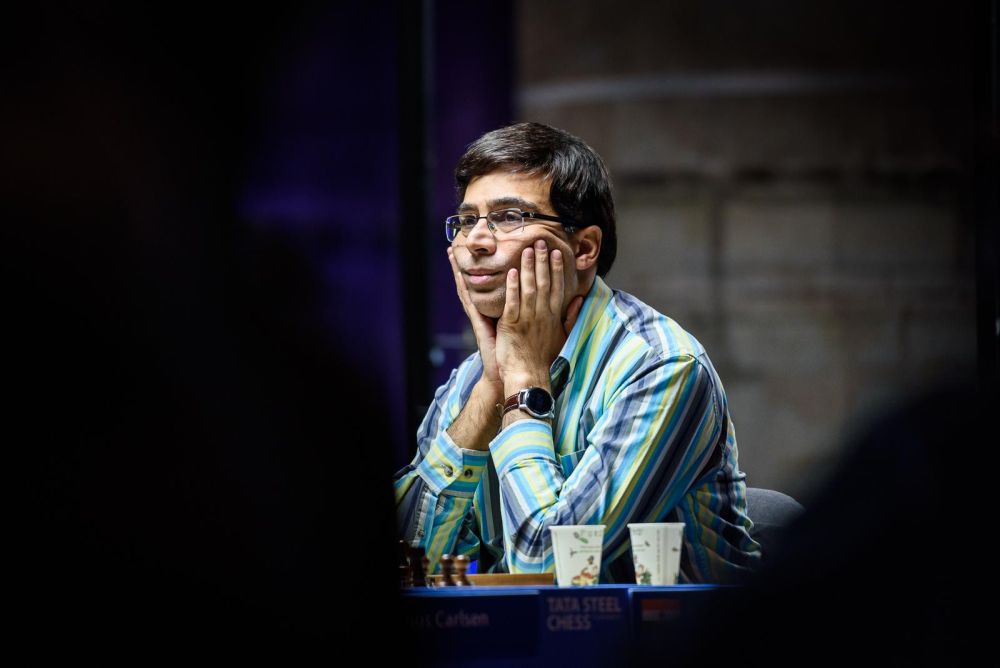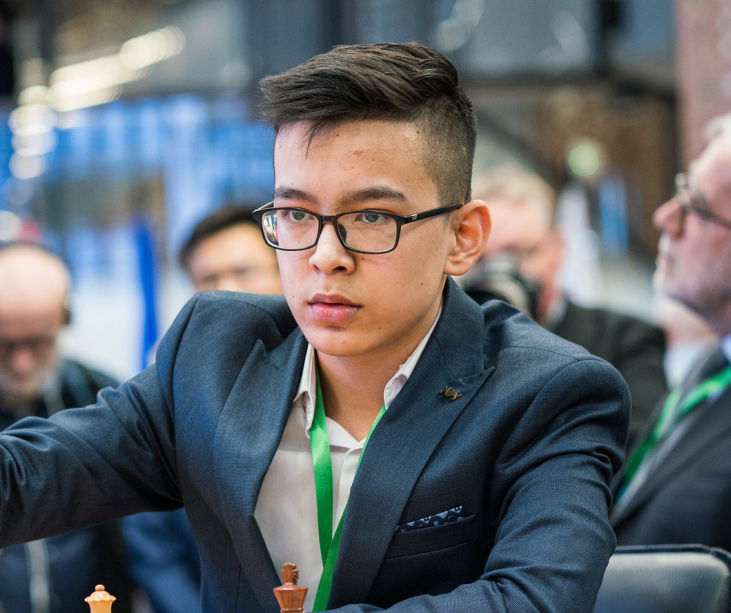 Anand managed to get a completely winning position against the youngster and it seemed as if the five-time World Champion would have no issues to win the game. It was at that moment when Abdusattorov found a miraculous defence.
Vishy Anand vs Abdusattorov
Vishy had to find the move Ra2!! Not at all easy, when you have very few minutes left on the clock. Vishy played Ra1 and the game ended in a draw after Rb5+ Ka4 Kb6 and this is where you would really have loved to play a7, but after Ra5+ you realize why the rook had to be on a2 and not a1. Once Vishy played Ra1 in the above position Abdusattorov managed to save the lone half point for the team.
Sarvinoz Kurbonboeva vs Harika
Praggnanandhaa vs Sindarov
Although the entire game was played brilliantly by Pragg, it was at this moment where he showed his brilliance. Pragg moved his queen back to a2, so that he could play b3 and develop his bishop to a3. These unconventional plans are an ode to the young boy's talent and imagination in the game of chess!
All players of the Indian team except Vishy Anand scored a win on day one. This shows good planning on the part of captain Vidit Gujrathi and vice captain Narayanan Srinath. Going into day two India is very well placed, but each day is extremely important especially the final one on 23rd when India faces Georgia, China and Germany. Hence, it is important that team India scores heavily on day two against Indonesia, Iran and Mongolia.
Watch Live commentary on 22nd of August on B. Adhiban's channel starting from 1.30 p.m.
Important links:
---