Predictions for the Online Olympiad 2020
A chess player likes to come to decisions based on calculation. But sometimes he also has to make use of his intuition as well! Today we are asking you to make some decisions (predictions) based on the data that you have at hand! Only 12 teams remain at the FIDE Online Olympiad 2020. 8 Teams will fight it out in the pre quarter finals and meet four teams that have already qualified in the quarter finals. We next will have the semis and then the finals. Our prediction is that India will go on to win the Gold, but before we arrive there, 10 other predictions have to go right! This is your chance to predict 11 right results and win a 1 year ChessBase Account Premium subscription from ChessBase India!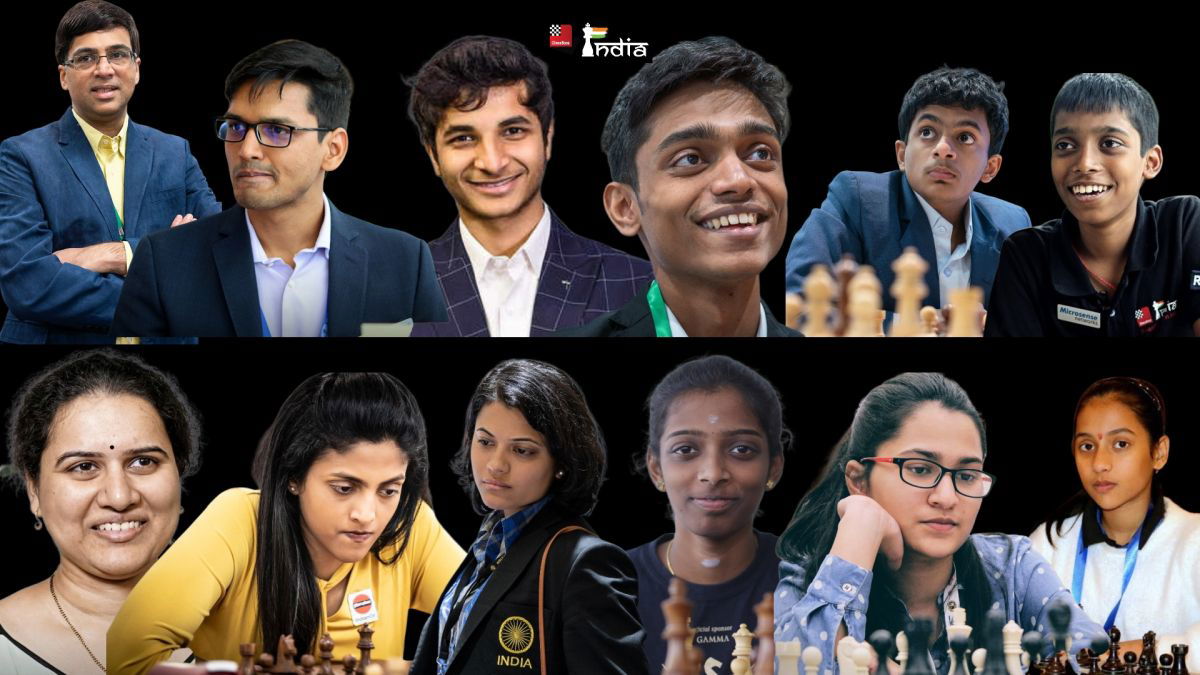 Pragg is performing at an admirable 5.0/5. Bhakti is also at 100% score with 3.0/3. Vidit lost a crucial game on disconnection, but is still performing at a fine 4.0/6. Harikrishna's endgame skills have made him invincible until now and he is on 4.5/6. Vantika and Divya both have been simply amazing with 3.5/4 and 4.0/5 respectively. The juniors have together contributed 15.5/18, which is quite remarkable. Harika and Humpy both have lost a game each, but Humpy facing internet issues and Harika playing several black games have been a big strength for the team. Aravindh has scored 2.0/2 and Vaishali 1.0/2. Vishy Anand has three draws on the top board and one loss. With 1.5/4, Anand hasn't fired yet, but if we know Vishy well, his best might well come in the most crucial encounters!
Who would India be facing in the Quarter finals? Would it be Greece or Armenia. Let's have a look at their players and also their performances:
Levon Aronian would be a tough opponent for any team on board one. The board two encounter beteween Gabriel Sargissian and Antonios Pavlidis might be a close one. But when it comes to the women's board Armenia is cleary the stronger team. I would have said Haik Martirosyan is a very tough nut to crack. However, Nikolas Theodorou is doing exceediingly well on the junior board for Greece. Anna Sargsyan has a clear edge on the girl's junior board. Overall Greece would like to hold their own against Aronian and the two women's board and hope for a breakthrough on the junior as well as board 2 in the open section. Yet, my gut feeling says that it will be Armenia that might go through.
Other pre-quarterfinals
Poland with an average Elo of 2401 is definitely a favourite against Bulgaria. Hungary and Germany are well matched, but it seems to me like Germany may edge out their opponents. China is stronger than Ukraine and would very likely come out on top.
QF1: India vs Armenia
While the top boards are evenly matched for team India. It might well be Vishy Anand vs Levon Aronian and Gabriel Sargissian vs Hari or Vidit, India's real chances lie on women's boards where Humpy and Harika will play against Elina Danielian and Lilit Mkrtchian. The junior board with Haik Martirosyan versus Pragg or Nihal is well matched and so is Divya or Vantika against Anna Sargsyan. This will be a close match, but India should most likely win.
QF2, QF3 and QF4
Azerbaijan would most likely beat Poland. Russia being the strongest team in the field would not have too many difficulties to beat Germany. The most exciting quarterfinals would definitely be between China and USA.
The Chinese team is bullet proof on the open and women's boards but their real weakness lies in the junior boards as exploited by team India.
Wesley So and Sam Shankland will have to hold Ding Liren, Wei Yi/Yu Yanyi/Bu Xiangzhi. Hou Yifan and Ju Wenjun seem to be much stronger than Carissa Yip and Anna Zatonskih. And while Jeffery Xiong might provide the win required for USA on the junior board, it might be one too few as Annie Wang vs Zhu Jiner/Ning Kaiyu is also a close battle. Taking all of these into consideration it seems like China will edge out USA to reach the semi-finals.
SF1: India vs Azerbaijan
While Shakhriyar Mamedyarov and Teimour Radjabov are no.1 and 2 players of the country, it has been Rauf Mamedov who has been scoring heavily and has 6.0/6. Indian team would do well to get 1.0/2 on the open boards. On the women's board we have an edge as both Humpy and Harika are stronger than Gunay Mammadzada and Gulnar Mammadova. Pragg and Nihal would have superior chances over Vugar Asadli or Aydin Suleymanli, while on the girls board Divya or Vantika against Khanim Balajayeva or Govhar Beydullayeva is going to be very exciting. Just like our match against Armenia, the women's team is where we have to strike. I believe this will be a close match, but India would come out on top by the smallest of margins! The crowd is also looking forward to the game between Teimour Radjabov and Vidit Gujrathi after their regular friendly banters which take place on YouTube.
SF2: China vs Russia
The two powerhouses China clashing against Russia is going to be quite a spectacle. However, it seems as if the junior boards are once again going to hurt China as Esipenko or Sarana and Shuvalova or Potapova are clearly superior to the Chinese youngsters. This means that Ding Liren, Yu Yangyi, Bu Xiangzhi, Wei Yi, Hou Yifan, Ju Wenjun will have to play out of their skins to win it for China. My prediction is that Russia will edge out China.
Finals: India vs Russia
The final and the most exciting match of the tournament - India vs Russia will be a sight to behold. Definitely India is an underdog here, but not by a huge margin. On which board will our win come from? I am not sure, but it will all depend on who the better players is on that day!
Please Note: I am very well aware of the nature of the sport of chess. This article was written to give you an idea as to how the tournament may pan out. All my predictions may completely go wrong. But I would like you to make a predictions as well and let me know your thoughts about the 11 games that are going to happen (4 pre quarters, 4 quarters, 2 semis and 1 final). The one who gets all 11 predictions right will get 1 year of ChessBase Premium Account Membership from ChessBase India!
---