Black Magic by Praggnanandhaa to beat Nino Batsiashvili
Sunway Sitges International 2019 is witnessing Indian domination. After four rounds, three out of the five leaders are Indians. Praggnanandhaa, Sethuraman and S.L. Narayanan. All three of them are on 4.0/4. Narayanan and Praggnanandhaa both registered emphatic victories in the fourth round with the former sacrificing a piece leading to a powerful attack, and the latter showing some dark squared wizardry. Pragg's play was very impressive and all the King's Indian players should definitely make a note of his strategy. The youngster has now reached a Live Elo of 2612. Sethuraman was slightly fortunate as his opponent misplayed a superior position to give the Indian a full point. A detailed report with key game analysis and pictures by Lennart Ootes.
From 16 leaders on a perfect score after round three, we are now down to just five. The good news for Indian fans is that out of four players who were on 3.0/3, three have managed to move to 4.0/4 - Praggnanandhaa, Sethuraman and S.L. Narayanan.
Praggnanandhaa was up against Nino Batsiashvili with the black pieces. Playing in open events makes it necessary to fight for a win with both colours white and black. Hence, Pragg has decided to start using the King's Indian Defence in his repertoire. A fighting opening which can often land you in positionally suspect situations, but at the same time gives you chances to fight for a win no matter what.
Batsiashvili vs Praggnanandhaa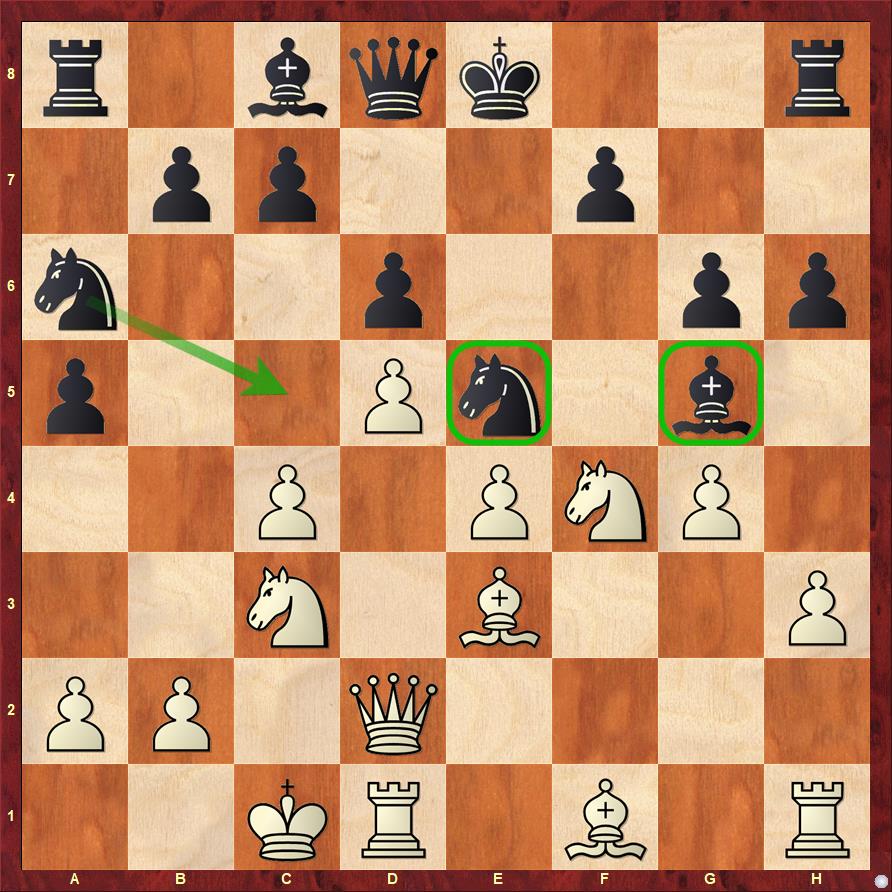 Sethuraman was in a fighting mood and went for the Dutch Defence with black.
Stefansson vs Sethuraman. Round 4
Sethuraman found the winning move ...Rg4+! After Bxg4 Qxg4, the h3 rook fell and Black ended with an extra piece!
Narayanan SL vs Lev Yankelevich, Round 4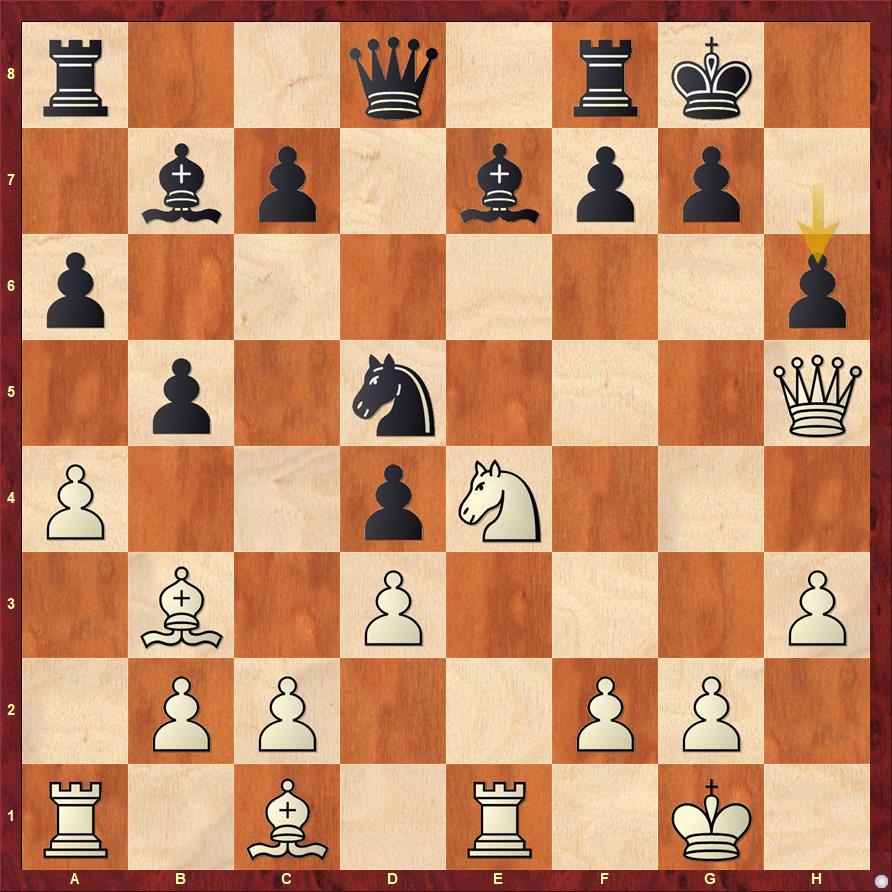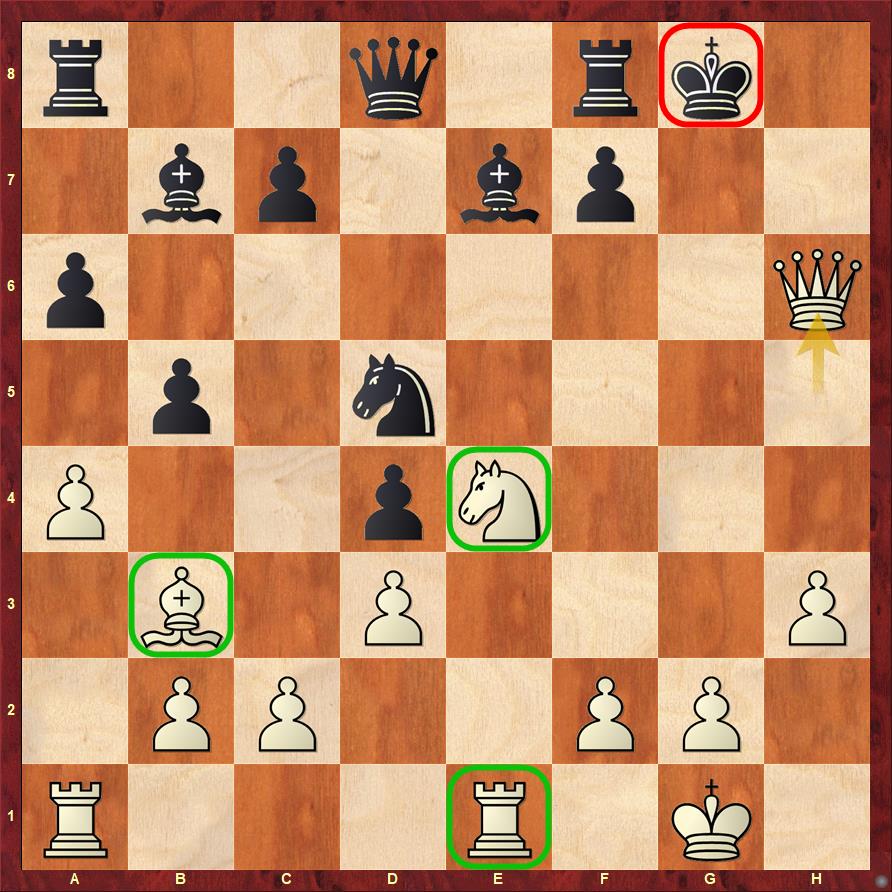 Harshit Raja vs Arjun Erigaisi, Round 4
Black's threat is that after the white rook moves, he would like to play his king to c1, and then push his pawn to c3-c2 when he would be winning. Hence, it is important to prevent this idea. The right way to do it is either with Rh1! which stops Kc1 or Rh3 which stops the pawn from coming to c3. In both cases it would be a draw, but Harshit played Rh4 which after Kc1 Ka3 and now we reached another position where Rd3+ would have won, but instead Arjun erred with c3. White could now have drawn with Kb3, but Harshit made a mistake with Rh1+ After Rd1 it was all over. So many mistakes in a small sequence of moves, but it shows how difficult it is to play accurately with such less time.
Standings after round 4
| | | | | | | | | | | | | | | | |
| --- | --- | --- | --- | --- | --- | --- | --- | --- | --- | --- | --- | --- | --- | --- | --- |
| Rk. | SNo | | | Name | Typ | sex | Gr | FED | RtgI | RtgN | Club/City | Pts. | TB1 | TB2 | TB3 |
| 1 | 10 | | GM | Sethuraman S.P. | | | | IND | 2638 | 0 | | 4,0 | 9,0 | 0 | 11,0 |
| 2 | 3 | | GM | Korobov Anton | | | | UKR | 2668 | 0 | | 4,0 | 8,0 | 0 | 10,0 |
| 3 | 35 | | GM | Li Di | H | | | CHN | 2543 | 0 | | 4,0 | 8,0 | 0 | 9,0 |
| 4 | 13 | | GM | Narayanan.S.L | | | | IND | 2626 | 0 | | 4,0 | 7,5 | 0 | 9,0 |
| 5 | 24 | | GM | Praggnanandhaa R | H16 | | | IND | 2586 | 0 | | 4,0 | 7,5 | 0 | 8,5 |
| 6 | 11 | | GM | Tabatabaei M.Amin | | | | IRI | 2635 | 0 | | 3,5 | 9,5 | 0 | 11,0 |
| 7 | 46 | | GM | Aroshidze Levan | | | 2549 | ESP | 2514 | 2511 | C.E. Banyoles | 3,5 | 9,0 | 0 | 11,0 |
| 8 | 12 | | GM | Vocaturo Daniele | | | | ITA | 2627 | 2619 | C.E. Mollet | 3,5 | 8,5 | 0 | 10,5 |
| | 47 | | GM | Kelires Andreas | H | | | GRE | 2510 | 0 | O.F.I Chess Club | 3,5 | 8,5 | 0 | 10,5 |
| 10 | 40 | | GM | Narayanan Srinath | | | | IND | 2529 | 0 | | 3,5 | 8,5 | 0 | 10,0 |
| 11 | 9 | | GM | Donchenko Alexander | | | | GER | 2644 | 0 | | 3,5 | 8,0 | 0 | 9,5 |
| 12 | 67 | | IM | Song Raymond | | | | TPE | 2468 | 0 | | 3,5 | 8,0 | 0 | 9,0 |
| 13 | 18 | | GM | Durarbayli Vasif | | | | AZE | 2609 | 0 | | 3,5 | 7,5 | 0 | 9,5 |
| 14 | 34 | | GM | Erigaisi Arjun | H16 | | | IND | 2544 | 0 | | 3,5 | 7,5 | 0 | 9,5 |
| | 60 | | IM | Erenberg Ariel | | | | ISR | 2479 | 0 | | 3,5 | 7,5 | 0 | 9,5 |
| 16 | 26 | | GM | Puranik Abhimanyu | | | | IND | 2580 | 0 | | 3,5 | 7,5 | 0 | 9,0 |
| 17 | 21 | | GM | Gareyev Timur | | | | USA | 2598 | 0 | | 3,5 | 7,5 | 0 | 9,0 |
| | 31 | | GM | Gukesh D | 16 | | | IND | 2547 | 0 | | 3,5 | 7,5 | 0 | 9,0 |
| 19 | 37 | | GM | Moradiabadi Elshan | | | | USA | 2539 | 0 | | 3,5 | 7,0 | 0 | 9,0 |
| 20 | 25 | | GM | Santos Latasa Jaime | | | | ESP | 2585 | 2572 | Ext | 3,5 | 6,5 | 0 | 8,0 |
Pairings for round 5
---