Abhimanyu Puranik has a performance of 2746 after seven rounds at the Sunway Sitges 2019
The Indian flag at the Sunway Sitges is currently being held by Abhimanyu Puranik, who beat the strong Iranian GM Amin Tabatabaei and moved to 6.0/7. The 2580 rated youngster from Pune played some powerpacked chess to launch an attack out of the blue and checkmate his opponent's king. Abhimanyu now has a rating performance of 2746 and is very close to breaking into the 2600 zone. The top board clash between Ivanchuk and Korobov ended in a draw. Korobov is still the sole leader with 6.5/7. Behind him are Durarbayli from Azerbaijan and Puranik from India. Round seven report from Sunway Sitges with some amazing photos by Lennart Ootes!
From a position that looked slightly better for Black (Tabatabaei), Abhimanyu launched such a fierce attack, that the Iranian GM was not able to handle it and succumbed to a quick loss.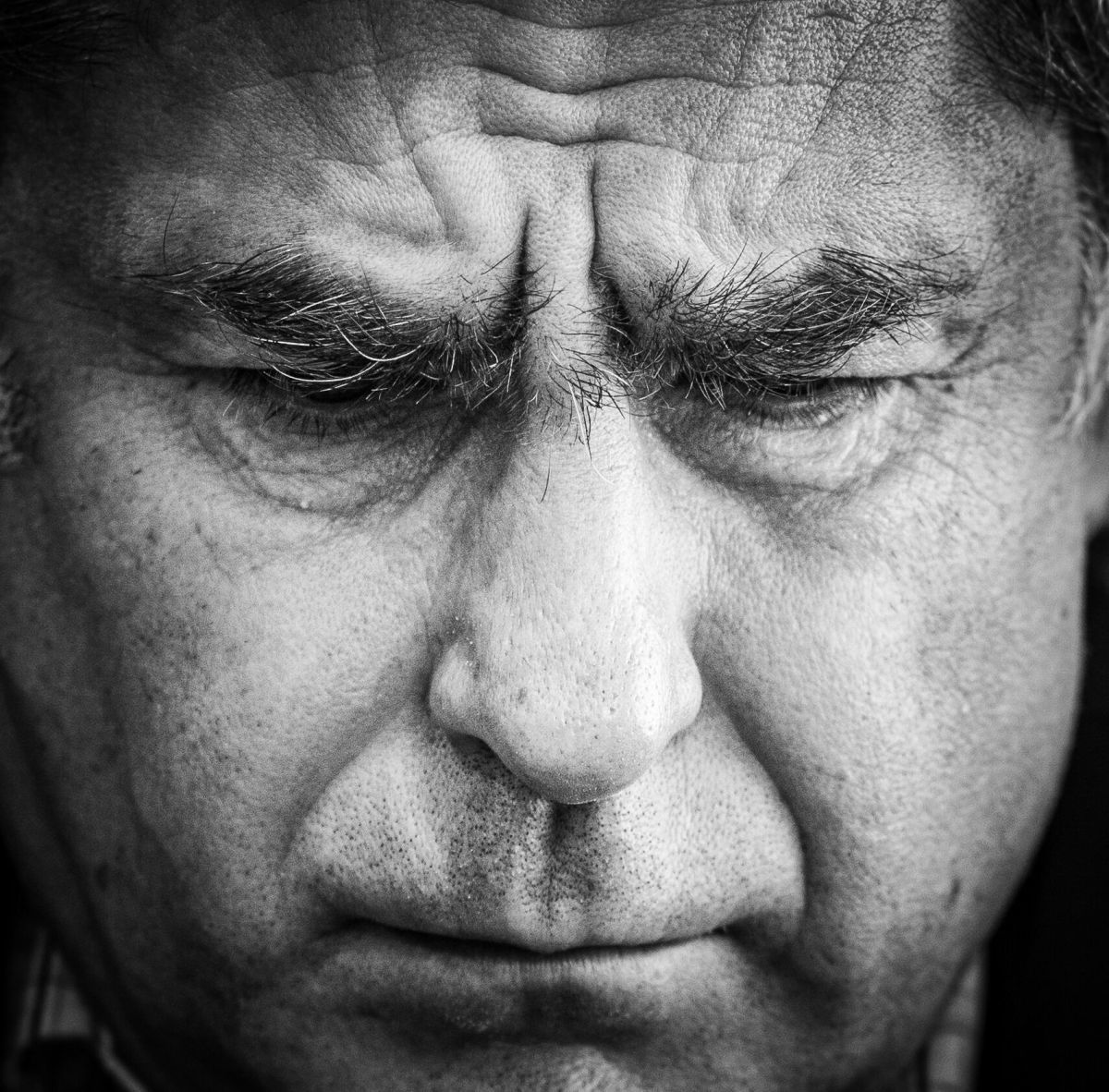 Results of round 7
Standings after round 7
| | | | | | | | | | | | | | | | |
| --- | --- | --- | --- | --- | --- | --- | --- | --- | --- | --- | --- | --- | --- | --- | --- |
| Rk. | SNo | | | Name | Typ | sex | Gr | FED | RtgI | RtgN | Club/City | Pts. | TB1 | TB2 | TB3 |
| 1 | 3 | | GM | Korobov Anton | | | | UKR | 2668 | 0 | | 6,5 | 30,0 | 33,5 | 30,75 |
| 2 | 18 | | GM | Durarbayli Vasif | | | | AZE | 2609 | 0 | | 6,0 | 26,5 | 29,5 | 25,50 |
| 3 | 26 | | GM | Puranik Abhimanyu | | | | IND | 2580 | 0 | | 6,0 | 25,5 | 29,0 | 24,50 |
| 4 | 9 | | GM | Donchenko Alexander | | | | GER | 2644 | 0 | | 5,5 | 28,5 | 32,0 | 24,50 |
| 5 | 33 | | GM | Nasuta Grzegorz | | | | POL | 2545 | 0 | | 5,5 | 28,5 | 31,5 | 24,25 |
| 6 | 1 | | GM | Ivanchuk Vassily | | | | UKR | 2690 | 0 | | 5,5 | 28,5 | 31,0 | 24,00 |
| 7 | 25 | | GM | Santos Latasa Jaime | | | | ESP | 2585 | 2572 | Ext | 5,5 | 28,5 | 31,0 | 23,75 |
| 8 | 13 | | GM | Narayanan.S.L | | | | IND | 2626 | 0 | | 5,5 | 28,0 | 31,0 | 21,75 |
| 9 | 8 | | GM | Kovalenko Igor | | | | LAT | 2647 | 0 | | 5,5 | 27,5 | 31,5 | 24,25 |
| 10 | 21 | | GM | Gareyev Timur | | | | USA | 2598 | 0 | | 5,5 | 27,5 | 31,0 | 23,75 |
| 11 | 27 | | GM | Wagner Dennis | | | | GER | 2578 | 0 | | 5,5 | 27,5 | 30,0 | 22,75 |
| 12 | 34 | | GM | Erigaisi Arjun | H16 | | | IND | 2544 | 0 | | 5,5 | 27,0 | 30,5 | 23,75 |
| 13 | 23 | | GM | Liang Awonder | 16 | | | USA | 2593 | 0 | | 5,5 | 25,5 | 28,5 | 22,00 |
| 14 | 14 | | GM | Heimann Andreas | | | | GER | 2617 | 0 | | 5,5 | 25,5 | 28,5 | 21,75 |
| 15 | 20 | | GM | Salgado Lopez Ivan | H | | | ESP | 2605 | 2609 | Gal | 5,5 | 25,0 | 28,0 | 21,50 |
| 16 | 22 | | GM | Svane Rasmus | | | | GER | 2597 | 0 | | 5,5 | 24,5 | 28,0 | 22,00 |
| 17 | 11 | | GM | Tabatabaei M.Amin | | | | IRI | 2635 | 0 | | 5,0 | 31,5 | 34,5 | 23,25 |
| 18 | 35 | | GM | Li Di | H | | | CHN | 2543 | 0 | | 5,0 | 29,0 | 31,5 | 19,75 |
| 19 | 24 | | GM | Praggnanandhaa R | H16 | | | IND | 2586 | 0 | | 5,0 | 28,5 | 32,0 | 20,00 |
| 20 | 71 | | IM | Parvanyan Ashot | H | | | GER | 2456 | 0 | SG Turm Kiel von 1910 | 5,0 | 28,5 | 31,0 | 20,75 |
Pairings of round 8
Overview of Indian players:
| | | | | | | | | | | | | | | | | | | |
| --- | --- | --- | --- | --- | --- | --- | --- | --- | --- | --- | --- | --- | --- | --- | --- | --- | --- | --- |
| SNo | | Name | RtgI | RtgN | FED | 1 | 2 | 3 | 4 | 5 | 6 | 7 | 8 | 9 | 10 | Pts. | Rk. | Group |
| 5 | GM | Sasikiran Krishnan | 2656 | 0 | IND | 1 | 1 | 0 | 1 | 1 | ½ | ½ | | | | 5,0 | 21 | Group A |
| 10 | GM | Sethuraman S.P. | 2638 | 0 | IND | 1 | 1 | 1 | 1 | 0 | 0 | ½ | | | | 4,5 | 55 | Group A |
| 13 | GM | Narayanan.S.L | 2626 | 0 | IND | 1 | 1 | 1 | 1 | 1 | 0 | ½ | | | | 5,5 | 8 | Group A |
| 16 | GM | Nihal Sarin | 2612 | 0 | IND | 1 | ½ | 1 | ½ | 1 | ½ | ½ | | | | 5,0 | 29 | Group A |
| 17 | GM | Karthikeyan Murali | 2611 | 0 | IND | 1 | 1 | ½ | 0 | 1 | ½ | 1 | | | | 5,0 | 38 | Group A |
| 24 | GM | Praggnanandhaa R | 2586 | 0 | IND | 1 | 1 | 1 | 1 | 0 | 0 | 1 | | | | 5,0 | 19 | Group A |
| 26 | GM | Puranik Abhimanyu | 2580 | 0 | IND | 1 | ½ | 1 | 1 | 1 | ½ | 1 | | | | 6,0 | 3 | Group A |
| 31 | GM | Gukesh D | 2547 | 0 | IND | 1 | 1 | ½ | 1 | ½ | 0 | 1 | | | | 5,0 | 33 | Group A |
| 34 | GM | Erigaisi Arjun | 2544 | 0 | IND | 1 | ½ | 1 | 1 | ½ | 1 | ½ | | | | 5,5 | 12 | Group A |
| 40 | GM | Narayanan Srinath | 2529 | 0 | IND | 1 | 1 | 1 | ½ | ½ | 0 | 1 | | | | 5,0 | 24 | Group A |
| 44 | GM | Harsha Bharathakoti | 2523 | 0 | IND | 1 | ½ | ½ | 1 | 1 | ½ | 0 | | | | 4,5 | 58 | Group A |
| 48 | IM | Sadhwani Raunak | 2507 | 0 | IND | 1 | 1 | 0 | 1 | 0 | 1 | 1 | | | | 5,0 | 41 | Group A |
| 49 | GM | Girish A. Koushik | 2506 | 0 | IND | 1 | 0 | 1 | 1 | ½ | 1 | ½ | | | | 5,0 | 50 | Group A |
| 55 | GM | Iniyan P | 2497 | 0 | IND | 1 | ½ | ½ | ½ | ½ | ½ | 0 | | | | 3,5 | 150 | Group A |
| 65 | GM | Karthik Venkataraman | 2470 | 0 | IND | 1 | 0 | 1 | 1 | 0 | 1 | 1 | | | | 5,0 | 46 | Group A |
| 77 | IM | Raja Harshit | 2447 | 0 | IND | 1 | 1 | ½ | 0 | 1 | ½ | ½ | | | | 4,5 | 56 | Group A |
| 85 | IM | Bharath Subramaniyam H | 2420 | 0 | IND | ½ | 1 | 0 | ½ | 1 | 1 | 0 | | | | 4,0 | 91 | Group A |
| 87 | IM | Kulkarni Bhakti | 2418 | 0 | IND | ½ | 1 | 0 | 1 | ½ | 0 | 1 | | | | 4,0 | 108 | Group A |
| 90 | IM | Akash Pc Iyer | 2415 | 0 | IND | 1 | 0 | ½ | ½ | 0 | 1 | 0 | | | | 3,0 | 185 | Group A |
| 92 | IM | Dhulipalla Bala Chandra Prasad | 2414 | 0 | IND | 1 | 0 | 1 | 1 | ½ | ½ | 0 | | | | 4,0 | 103 | Group A |
| 94 | FM | Rathanvel V S | 2410 | 0 | IND | ½ | 1 | 0 | 1 | 1 | ½ | 0 | | | | 4,0 | 98 | Group A |
| 98 | IM | Mendonca Leon Luke | 2398 | 0 | IND | 1 | ½ | ½ | 0 | 1 | 0 | 1 | | | | 4,0 | 82 | Group A |
| 102 | IM | Krishna Teja N | 2383 | 0 | IND | 1 | 0 | 1 | 0 | ½ | ½ | 1 | | | | 4,0 | 112 | Group A |
| 108 | IM | Raja Rithvik R | 2381 | 0 | IND | 1 | 0 | 1 | 0 | ½ | 1 | ½ | | | | 4,0 | 94 | Group A |
| 109 | WGM | Vaishali R | 2376 | 0 | IND | 1 | 0 | 1 | 0 | ½ | ½ | 1 | | | | 4,0 | 119 | Group A |
| 113 | FM | Manu David Suthandram R | 2369 | 0 | IND | 1 | 0 | ½ | 1 | ½ | 0 | ½ | | | | 3,5 | 137 | Group A |
| 115 | IM | Sankalp Gupta | 2365 | 0 | IND | 1 | ½ | ½ | 0 | 1 | 0 | 1 | | | | 4,0 | 96 | Group A |
| 125 | IM | Sidhant Mohapatra | 2338 | 0 | IND | 1 | 0 | 1 | 0 | 1 | ½ | 0 | | | | 3,5 | 147 | Group A |
| 128 | WIM | Divya Deshmukh | 2332 | 0 | IND | 1 | 0 | 1 | ½ | 0 | ½ | 0 | | | | 3,0 | 186 | Group A |
| 133 | | Samant Aditya S | 2309 | 0 | IND | 1 | ½ | 0 | 1 | 0 | ½ | 1 | | | | 4,0 | 101 | Group A |
| 134 | FM | Krishnater Kushager | 2308 | 0 | IND | 1 | ½ | ½ | 1 | 0 | 0 | 1 | | | | 4,0 | 90 | Group A |
| 139 | | Ajay Krishna S | 2302 | 0 | IND | 1 | 1 | 0 | 1 | 0 | 0 | 1 | | | | 4,0 | 86 | Group A |
| 140 | FM | Matta Vinay Kumar | 2300 | 0 | IND | 1 | 0 | 1 | 0 | 1 | 0 | 1 | | | | 4,0 | 123 | Group A |
| 153 | WIM | Rakshitta Ravi | 2260 | 0 | IND | 1 | ½ | 0 | 1 | ½ | 1 | 0 | | | | 4,0 | 85 | Group A |
| 159 | WIM | Pratyusha Bodda | 2253 | 0 | IND | 0 | 1 | 1 | 0 | 1 | 0 | 1 | | | | 4,0 | 114 | Group A |
| 163 | FM | Dushyant Sharma | 2247 | 0 | IND | 0 | ½ | 1 | 0 | 1 | 0 | 1 | | | | 3,5 | 155 | Group A |
| 164 | | Panesar Vedant | 2247 | 0 | IND | 0 | 1 | 0 | 1 | 0 | 1 | ½ | | | | 3,5 | 162 | Group A |
| 168 | | Rohit S | 2234 | 0 | IND | 0 | 1 | 0 | 1 | 0 | 1 | 0 | | | | 3,0 | 190 | Group A |
| 169 | WIM | Priyanka Nutakki | 2229 | 0 | IND | ½ | 0 | ½ | 1 | ½ | 1 | ½ | | | | 4,0 | 109 | Group A |
| 172 | CM | Prraneeth Vuppala | 2221 | 0 | IND | ½ | 0 | ½ | 1 | 0 | 1 | ½ | | | | 3,5 | 152 | Group A |
| 174 | WFM | Cholleti Sahajasri | 2216 | 0 | IND | 0 | 0 | 1 | ½ | 0 | 1 | ½ | 0 | 0 | 0 | 3,0 | 198 | Group A |
| 175 | | Karthik Rajaa | 2212 | 0 | IND | 0 | 1 | 0 | ½ | ½ | 1 | ½ | | | | 3,5 | 139 | Group A |
| 177 | FM | Ajay Karthikeyan | 2203 | 0 | IND | ½ | 0 | 1 | ½ | 1 | 1 | 0 | | | | 4,0 | 92 | Group A |
| 183 | CM | Tanmay Jain | 2193 | 0 | IND | 0 | 1 | 0 | 1 | 0 | ½ | ½ | | | | 3,0 | 194 | Group A |
| 185 | IM | Mohota Nisha | 2191 | 0 | IND | 0 | 1 | ½ | 0 | 1 | ½ | ½ | | | | 3,5 | 149 | Group A |
| 187 | | Bartakke Amardeep S. | 2190 | 0 | IND | 0 | 1 | 0 | ½ | 1 | 0 | ½ | | | | 3,0 | 192 | Group A |
| 189 | | Sibi Visal R | 2185 | 0 | IND | 0 | 1 | 0 | 0 | 1 | ½ | 0 | | | | 2,5 | 233 | Group A |
| 191 | | Sekar B | 2176 | 0 | IND | 0 | 1 | 1 | ½ | 1 | 1 | ½ | | | | 5,0 | 47 | Group A |
| 198 | | Natarajan C | 2157 | 0 | IND | 0 | 0 | 0 | 0 | 0 | 0 | 0 | 0 | 0 | 0 | 0,0 | 306 | Group A |
| 200 | | Godbole Atharva | 2148 | 0 | IND | 0 | ½ | 1 | 1 | 0 | ½ | ½ | | | | 3,5 | 159 | Group A |
| 204 | CM | Shahil Dey | 2135 | 0 | IND | 0 | 1 | 0 | 1 | 0 | 0 | 1 | | | | 3,0 | 196 | Group A |
| 206 | WIM | Tejaswini Sagar | 2128 | 2095 | IND | 0 | 1 | 1 | 0 | ½ | ½ | ½ | | | | 3,5 | 163 | Group A |
| 210 | | Darpan Inani | 2117 | 0 | IND | 0 | 1 | 0 | ½ | 1 | 0 | 0 | | | | 2,5 | 238 | Group A |
| 211 | | Arjun C Krishnamachari | 2113 | 0 | IND | ½ | 0 | 1 | 0 | 1 | ½ | ½ | | | | 3,5 | 141 | Group A |
| 219 | | Tanmay Chopra | 2100 | 0 | IND | 0 | 1 | ½ | ½ | ½ | ½ | ½ | | | | 3,5 | 165 | Group A |
| 220 | WCM | Sharma Isha | 2099 | 0 | IND | 0 | 1 | 0 | 0 | 1 | ½ | 1 | | | | 3,5 | 174 | Group A |
| 223 | CM | Rajarishi Karthi | 2093 | 0 | IND | 0 | 0 | 1 | ½ | 0 | 1 | ½ | | | | 3,0 | 215 | Group A |
| 225 | | Toshali V | 2083 | 0 | IND | 0 | 1 | 0 | 0 | 0 | 1 | 1 | | | | 3,0 | 223 | Group A |
| 227 | | Kishan Gangolli | 2078 | 0 | IND | 0 | ½ | ½ | ½ | ½ | ½ | ½ | | | | 3,0 | 221 | Group A |
| 229 | | Dhrupad Kashyap | 2073 | 0 | IND | 0 | ½ | 0 | ½ | 1 | 0 | 1 | | | | 3,0 | 224 | Group A |
| 231 | CM | Mohamed Anees M | 2056 | 0 | IND | 0 | 1 | ½ | 1 | ½ | 1 | 0 | | | | 4,0 | 105 | Group A |
| 246 | | Jijo Joy | 2019 | 0 | IND | 0 | ½ | ½ | ½ | ½ | ½ | ½ | | | | 3,0 | 210 | Group A |
| 248 | | Potluri Saye Srreezza | 2013 | 0 | IND | 0 | 0 | 1 | 1 | 0 | ½ | ½ | | | | 3,0 | 216 | Group A |
| 255 | | Ayushh Ravikumar | 1982 | 0 | IND | ½ | 0 | ½ | ½ | ½ | ½ | 1 | | | | 3,5 | 164 | Group A |
| 260 | WFM | Savitha Shri B | 1968 | 0 | IND | 0 | ½ | ½ | 0 | 1 | 0 | 1 | | | | 3,0 | 211 | Group A |
| 267 | | Manukonda Arun | 1923 | 0 | IND | 0 | ½ | ½ | 1 | 1 | 0 | 0 | | | | 3,0 | 202 | Group A |
| 273 | AIM | Komal Srivatsav Sajja | 1907 | 0 | IND | 0 | ½ | 1 | 0 | 0 | 0 | 0 | | | | 1,5 | 284 | Group A |
| 274 | | Nawin J J | 1907 | 0 | IND | 0 | 0 | 1 | 1 | 0 | 1 | ½ | | | | 3,5 | 170 | Group A |
| 281 | | Gugan G | 1843 | 0 | IND | 1 | 0 | 0 | ½ | 1 | 0 | ½ | | | | 3,0 | 195 | Group A |
| 282 | | Srimathi R | 1842 | 0 | IND | 0 | 0 | ½ | ½ | 1 | ½ | ½ | | | | 3,0 | 212 | Group A |
| 283 | CM | Gopal K.N. | 1840 | 0 | IND | 0 | 0 | ½ | 1 | ½ | 1 | 0 | | | | 3,0 | 219 | Group A |
| 284 | | Devnani Kush | 1829 | 0 | IND | 0 | 0 | ½ | 1 | 0 | 0 | ½ | | | | 2,0 | 277 | Group A |
| 289 | | Krithigga K | 1812 | 0 | IND | 0 | 0 | 0 | 0 | 1 | ½ | 0 | | | | 1,5 | 292 | Group A |
| 291 | | Niharika Ch | 1803 | 0 | IND | 0 | 0 | 0 | 1 | 1 | 0 | 1 | | | | 3,0 | 214 | Group A |
| 292 | | Sawant Akshay | 1793 | 0 | IND | 0 | 0 | 0 | 0 | ½ | 1 | 1 | | | | 2,5 | 262 | Group A |
| 293 | | Kabhilan S | 1789 | 0 | IND | 0 | ½ | 0 | ½ | 1 | 0 | 0 | | | | 2,0 | 269 | Group A |
| 295 | | Morvekar Kedar | 1777 | 0 | IND | 0 | 1 | 0 | ½ | ½ | ½ | 0 | | | | 2,5 | 240 | Group A |
| 298 | | Aryan B Joshi | 1770 | 0 | IND | 0 | 0 | 1 | ½ | 0 | 0 | 0 | | | | 1,5 | 285 | Group A |
| 300 | | Sagar Siya | 1754 | 1408 | IND | 0 | 0 | 0 | ½ | 0 | 0 | 0 | 0 | | | 0,5 | 305 | Group A |
| 301 | | Shivika Rohilla | 1744 | 0 | IND | 0 | 0 | ½ | 0 | 1 | 0 | 1 | | | | 2,5 | 261 | Group A |
| 302 | | Mrithyunjay Mahadevan | 1735 | 0 | IND | 0 | 0 | ½ | 0 | 0 | 1 | 1 | | | | 2,5 | 260 | Group A |
| 304 | | Ankitha Goud Palle | 1724 | 0 | IND | 0 | 1 | 0 | ½ | 0 | ½ | ½ | | | | 2,5 | 236 | Group A |
| 305 | | Raghu Ram Reddy Seelam | 1717 | 0 | IND | ½ | 0 | 1 | 0 | 0 | 0 | ½ | | | | 2,0 | 265 | Group A |
| 308 | | Rosh Jain | 1697 | 0 | IND | 0 | ½ | 0 | 1 | 0 | 0 | 1 | | | | 2,5 | 256 | Group A |
| 309 | | Varsha Ramesh | 1669 | 0 | IND | 0 | 0 | ½ | 0 | 1 | 1 | ½ | | | | 3,0 | 204 | Group A |
---