Shamkir 2019 Round 7: Magnus Carlsen shows us why he is the World Champion!
What's so special about Magnus Carlsen? Surely his style of play can be emulated? Come on, he is not that great! These are some of the things that we keep hearing very often. But if you have one look at games like the one played by Carlsen against Giri at the Shamkir Masters 2019, you understand why Carlsen is the greatest chess player on the planet right now and has been the World Champion for nearly six years now. In a sterile position, he came up with a plan which even an excellent prophylactic player like Giri couldn't think of. And Carlsen went on to build up a devastating attack. This was the only decisive game of round 7 and with it Magnus has increased his lead to a full point over Karjakin with 5.0/7.
Vugar Gashimov, a true fighter on and off the board, will be smiling at the outcome of all the games so far in this tournament. It seems to my eyes that the greats of the game have decided to pay tribute to the genius in his style- fighting and uncompromising chess. While this round yielded only one decisive result, the games were rich and complex. Magnus Carlsen played one of the best games of the tournament against Giri. Sergey Karjakin keeps some proximity after a scare against David Navara.

Carlsen vs Giri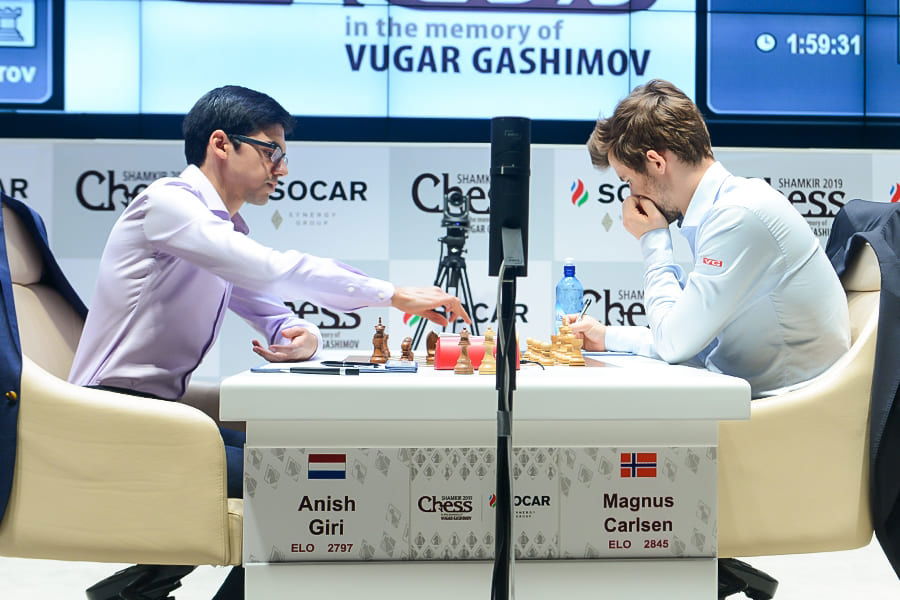 If you too would like to play the English, then Marin's latest DVD on the English is a good place to begin: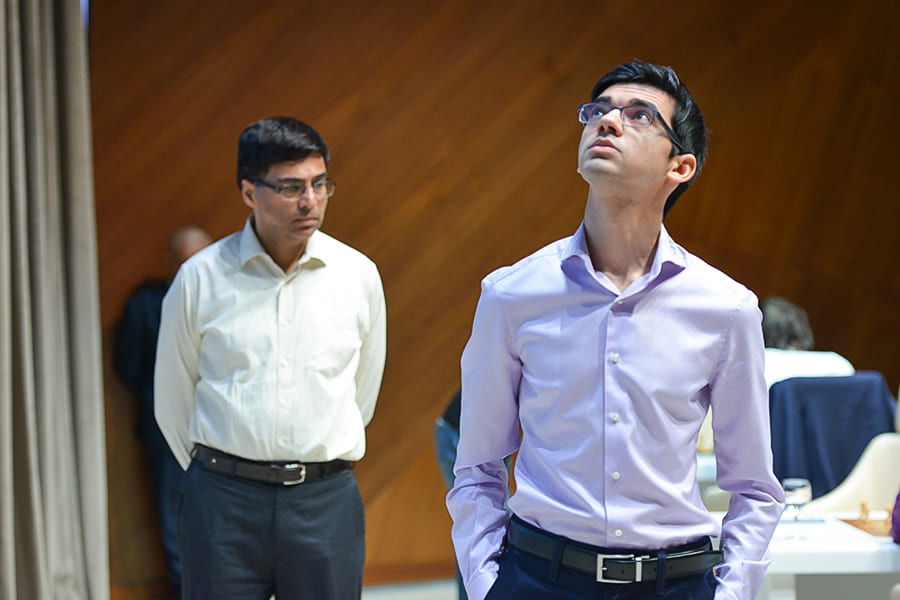 Anand vs Grischuk
This game was crucial to both players. If either lost, then he would be out of the reckoning for the top spot. At the same time, a win here for Anand as White propels him to sole third, and keeps chances of winning the trophy alive. The game was not a typically boring Anti-Berlin, as we shall soon see.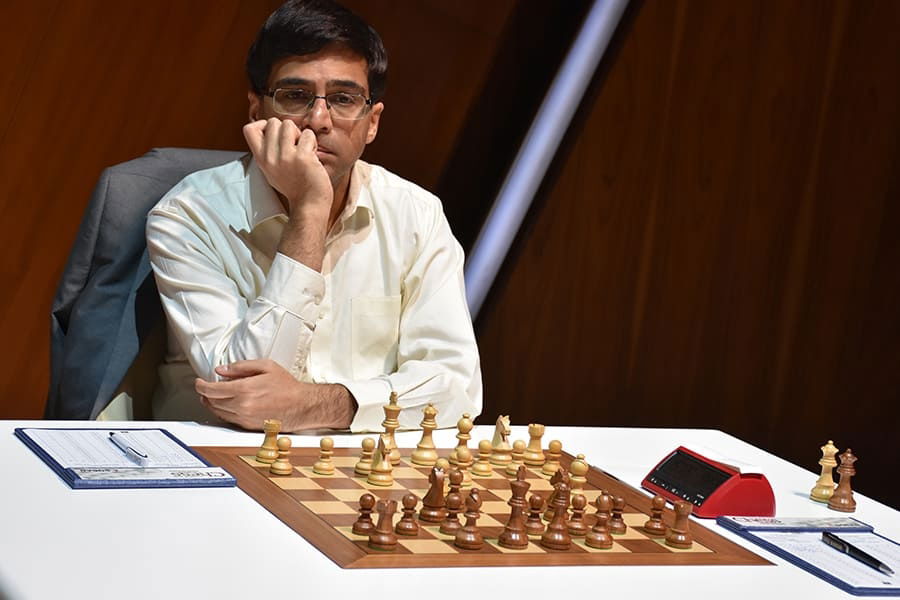 Mamedyarov vs Ding:
Shak isn't having the greatest of events, but he has such a champion's attitude! Instead of looking for a quick draw to minimise his losses, the Azeri went for a full blooded struggle in a 4.Bg5 QGD. Play resembled Ding's favourite Semi Tarrasch for a while, White having the centre but being unable to create threats. Play soon went into a Knight vs Bishop endgame, where I started to feel that Black had some chances. It was equal for a while, but Shak suddenly went bonkers on the queenside, causing severe weakening of his structure. We join the game at the critical moment:
Radjabov vs Topalov:
A lively Scotch game was the topic of discussion today. Teimour as White quickly landed a knight on f6 and pushed Veselin's king to d8. Despite the obvious lack of co-ordination, Topalov managed to free himself with active defence, and soon the players reached a rook endgame, where the peace treaty was signed. There was one interesting moment though:
Here, Teimour has just played the critical Bxa5, and Topalov went for the obvious h5!, hitting the queen and trying to activate the rook on h8. He had an alternative in the paradoxical Rd8!!, aiming to unsettle the knight with a quick d6. If White solidifies the long diagonal with Bc3, then h5! followed by Na4 gives Black good play. This is the perfect example for non prejudiced thinking-Black plays an ugly looking move, but with a deep idea in mind. Definitely something we all can learn from.
Navara vs Karjakin:
The second most critical game as far as the leaderboard is concerned. David played 1.Nf3, and soon both players were in English territory. White seems to be doing quite well in these lines, as shown expertly by Navara today. White put up a lesson in changing one form of advantage to another, and soon Karjakin was in the grill pan, but as fate turned out, Sergey was given a reprieve. Take a look:
Here David should have gone forward with Nd6!, establishing an octopus on d6 and stifling Black's queenside. Sergey would then have to live up to his title of the Minister of Defense to have any chance of escaping. Instead David played the retreat Nc3, and the game soon evened out.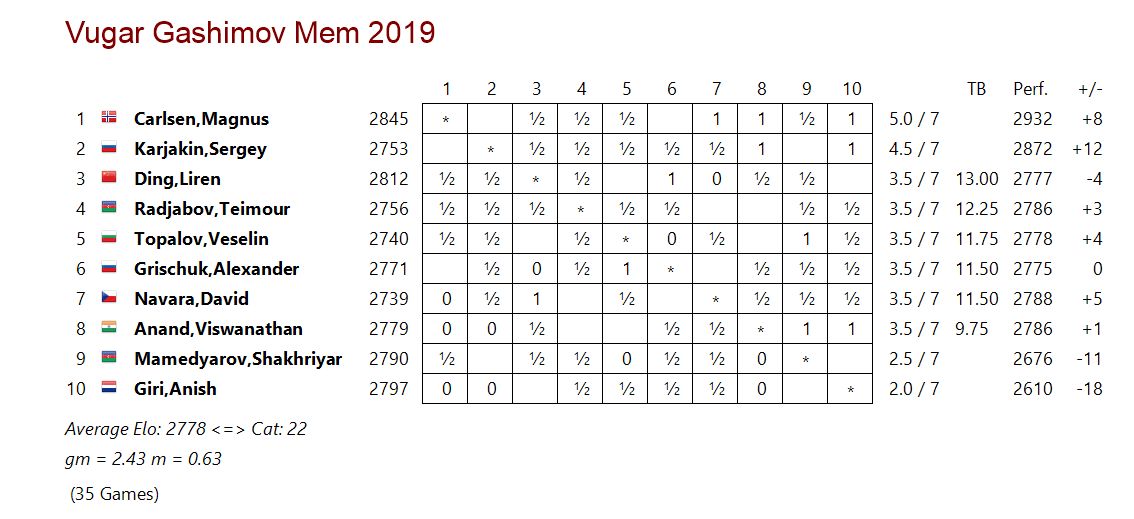 About the author: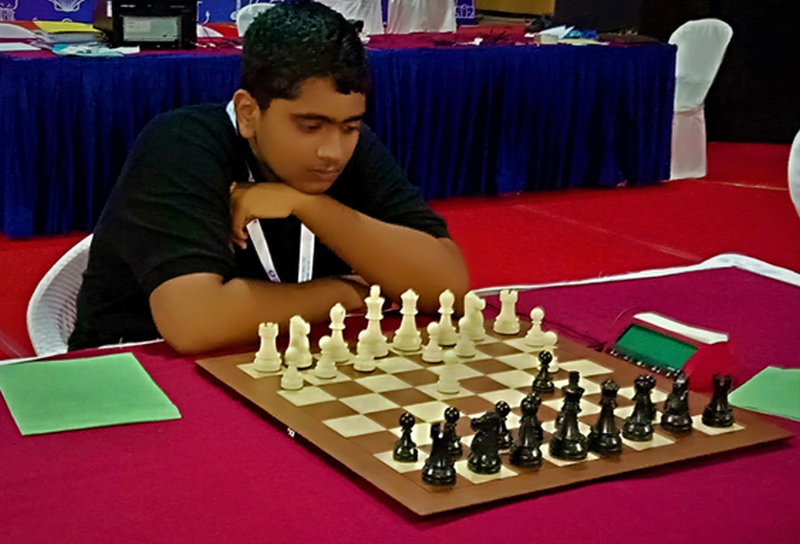 Tanmay Srinath is an 18-year-old chess player from Bangalore, Karnataka, currently pursuing both chess and engineering at BMSCE Bangalore. Tanmay is also a Taekwondo Black Belt, who has represented the country in an International Tournament in Thailand. He is a big fan of Mikhail Tal and Vishy Anand, and sincerely believes in doing his bit to Power Chess in India!
---