From untitled to IM in six months: Journey of Neelash Saha
Neelash Saha secured his third IM norm in Delhi Open 2019, the very same tournament where Gukesh made history which we are all aware of. He fulfilled the final criteria to become an IM as he touched 2400 in the live rating last year in Spain. His journey in chess started at the age of 5 years because his father was a fan of the game. Neelash's first triumph in chess was winning West Bengal State under-7 in 2009. He won State under-9 in 2011, under-13 in 2015. His first major breakthrough was winning National under-13 in 2015. He also won West Bengal State Open in 2017. In this article, we will get to know his journey of becoming an International Master. Photo: Shahid Ahmed
The success chronicle of Neelash Saha
The 16-year-old boy from Kolkata showed signs of promise as early as seven-years-old when he won West Bengal State under-7 open in 2009. He then won State under-9 open in 2011 and under-13 open in 2015. He also won National under-13 open in 2015. His first State Open triumph came in 2017. It seems like odds are in Neelash's favour in the odd years.
In the year 2018, he decided to make his European debut by playing in the Catalan Circuit where he earned two IM-norms in two consecutive tournaments and also touched 2400 in the live rating.
An interview was conducted with Neelash Saha by the author of this article at the conclusion of 19th BCC Open 2019.
Here is the transcription of the interview:
Shahid Ahmed (SA): Congratulations Neelash for becoming an IM.
Neelash Saha (NS): Thank you.
SA: When did you start playing chess?
NS: In 2007, at the age of 5 years.
SA: How did you get into chess?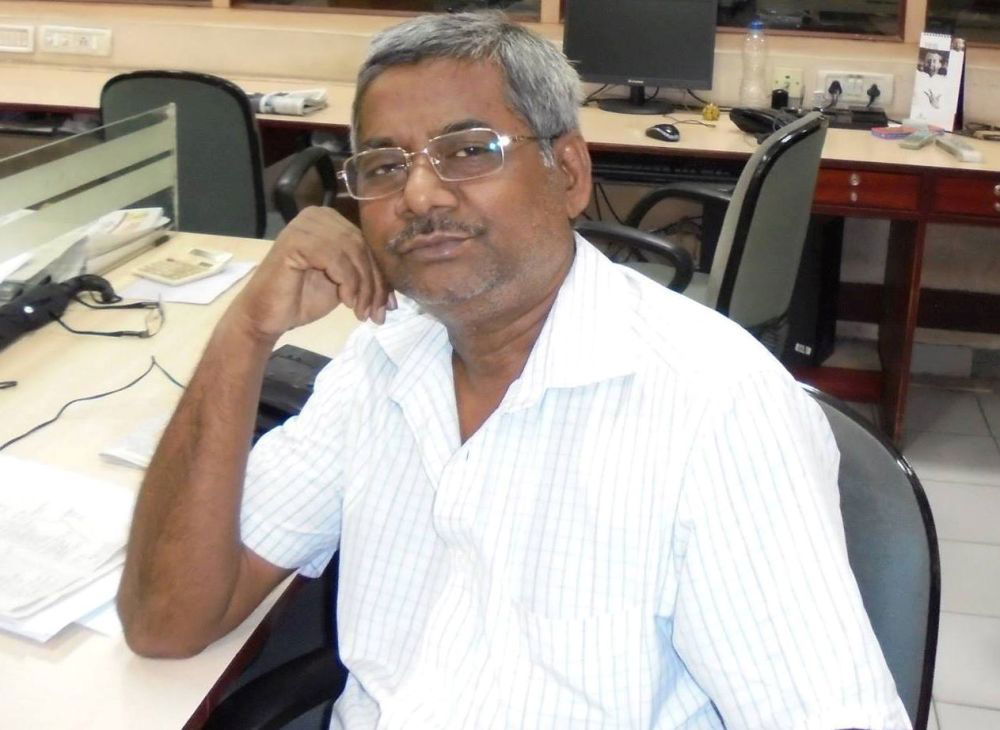 NS: My father just wanted me to play chess. He was a fan of the game.
SA: Where did you start learning chess?
NS: I learned how to move pieces from my father only. There was a coach who lived near my house, he was my first chess teacher. His name is Bijoy Moitra.
SA: Which institution did you join afterwards?
NS: I joined Alekhine Chess Club in January 2010.
SA: What was your first major breakthrough in chess?
NS: I won National under-13 in 2015. Before that I had won two or three State championships.
SA: How did you get interested in chess?
NS: Just by playing with my father everyday, I grew my interest in it.
SA: Which was the first championship you have ever won?
NS: I won the State under-7 championship in 2009.
SA: Where did you score your first IM norm?
NS: I got my first IM norm in June 2018 at Barbera del Valles in Spain. This was also my first Europe trip and second tournament.
SA: How was the experience there overall?
NS: It was pretty good. I liked everything about it.
SA: Do you remember any specific game or moment from the tournament?
NS: Yes I defeated two GMs in-a-row in XLI Open Internacional de Barberà del Vallès "A" in round 2 and 3. Then I faced the top seed of the tournament GM Gadir Guseinov of Azerbaijan, 2654 at board no.2 . It was a great feeling.
SA: When did you score the second IM-norm?
NS: I scored the second IM-norm in the next tournament of the Catalan circuit at Sant Marti, Spain.
SA: Did it help you to play consecutive tournaments or is it too overwhelming?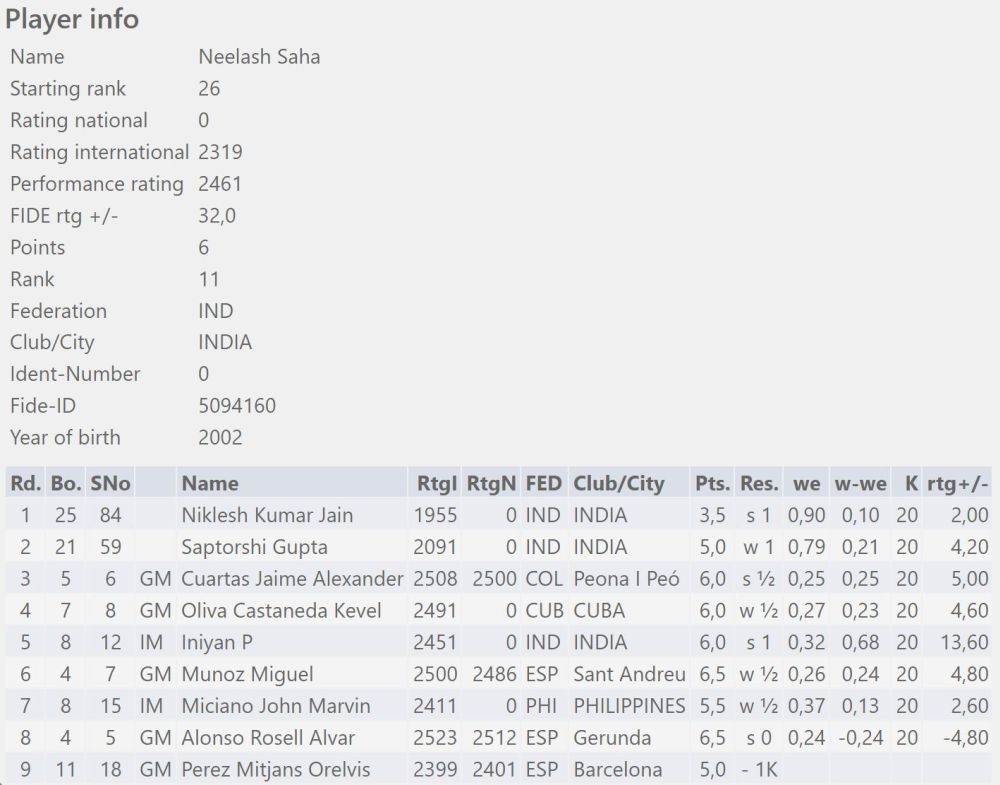 NS: In the first tournament, things did not go well, but I got some knowledge about the Europeans. So it helped me in the next two tournaments. In the last tournament, I grew pretty tired and it went not so good.
SA: Where did you secure your final norm?
NS: I secured my final IM-norm in Delhi Open 2019.
SA: How did you feel after becoming an IM?
NS: I feel great.
SA: Who was the first person to congratulate you?
NS: I can't remember.
SA: What did your parents tell you when you became an IM?
NS: They were happy but after that tournament I had to focus on exams so I did not have time to celebrate that much.
SA: Did you eventually celebrate after the exams?
NS: No (laughs).
SA: Whom will you give you maximum credit for all of your success?
NS: My parents and Alekhine Chess Club.
SA: How much support do you get from your parents and school for playing chess?
NS: A lot. They support me in everything about chess. School also has been supporting me since the beginning. I have no issues with leaves, attendance and all that stuff. Even I have not appeared for exams in previous classes.
SA: Which school do you study in?
NS: I study in Nava Nalanda High School in twelfth grade.
SA: What are you planning to play next?
NS: I am planning to play in KIIT and Goa International GM tournaments.
SA: How was this tournament (19th BCC Open) for you?
NS: It was full of ups and downs. It started well but at the end I messed up.
SA: You played here for the very first time I guess. How was the overall experience?
NS: It was good. I got to understand about the playing style of several players from countries I have never faced before.
SA: You played the Blitz tournament here also. So between Classical and Blitz, how was the transition? Was it easy or quite difficult?
NS: It did not matter to me that much. Blitz is like having fun in-between two rounds.
SA: Which format do you like to play more, between Classical, Rapid and Blitz?
NS: Classical.
SA: Who is your favorite World Champion of all time?
NS: Of course Magnus Carlsen.
SA: Why of course Magnus Carlsen?
NS: He is a living legend.
SA: So you idolize him?
NS: Yeah. Even before he was a World Champion.
SA: What's your next goal?
NS: Of course I want to become a GM as quickly as possible.
SA: How are you balancing your studies and chess, since you are in class 12 now?
NS: It has been quite rough I mean. When I have to focus on studies, I completely focus on studies. Then I have to give up chess for a month or like that and when I have to focus on chess, the exactly opposite happens. I just entirely give up on studies.
SA: So giving up on studies or giving up on chess, which one is easier?
NS: Giving up on chess.
SA: That's quite unique I would say, because chess players generally prefer to play chess more than studies. So I guess you like to study also?
NS: Yes that's because even when I have to give up on studies and completely focus on chess, that's not possible, because I have to attend school for some time and tuition. So I can't give up on studies completely.
SA: How are you in studies? What are you pursuing currently?
NS: I am doing quite okay. My eleventh standard was around 70% and tenth was around 85%. Currently I am in combined science.
SA: Thank you Neelash for speaking with ChessBase India, I wish you all the best in your future endeavors.
NS: Thank you.
Here are some of the games selected and annotated by Neelash himself:
---