Will anyone be able to stop team PSPB?
The National Team Championships 2020 will begin from the 7th of February 2020in Ahmedabad, Gujarat with some of the best chess players in Indian chess taking part. In the open section team PSPB is the big favourite with Adhiban, Karthikeyan, Abhijeet Gupta, Deep Sengupta and Lalith Babu. The Railways A & B teams, Air India and AAI will be the big competitors for PSPB. Things are much more exciting in the women's section as PSPB and Air India will indulge in a full blooded fight. PSPB team has in its ranks Soumya Swaminathan, Padmini Rout, Mary Ann Gomes, Rakshitta Ravi and Nisha Mohota. Air India has an equally strong team with Tania Sachdev, Bhakti Kulkarni, Vijayalakshmi, Meenakshi and Aarthie Ramaswamy. A curtain raiser.
The star studded PSPB team
The National team Championships will begin from the 7th to the 12th of February 2020 in the city of Ahmedabad, Gujarat.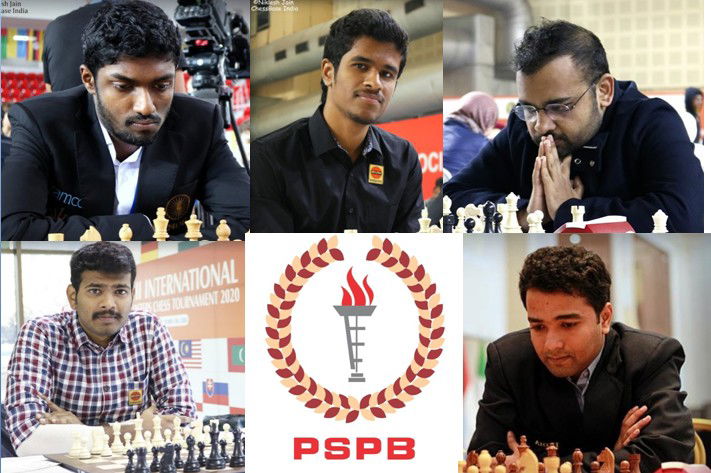 ---
Women's Event

Prize Money:
Open team
Women Starting list
---