Champions Combat Corona - Samriddhaa Ghosh
To find out how the champions are dealing with the global pandemic Covid-19, we decided to start a new series titled Champions Combat Corona where the current National Champions talk about how they are coping with the unprecedented adversity. In this article, the current WB State and National Under-17 Girls champion Samriddhaa Ghosh of Kolkata, talks about how she is spending her lockdown days. How she is making the most out of this pandemic, she had plans to play tournaments throughout the year but now she has to confine herself in online events only. She is also a bibliophile and she also found a new love towards Rabindra Sangeet. We also take a look at one of her online Blitz game win against IM Ravi Teja. Photo: Shahid Ahmed
The Optimist's Outlook
By Samriddhaa Ghosh
As the proverbial phrase says 'When life gives you lemons, make lemonade', I am trying to utilize this time as much as possible to improve myself in all phases of life.
I was appearing for my Higher Secondary Class 12 Board Examination when the lockdown started. Two exams are left which will be conducted in July. I had plans to participate in lots of tournaments around the year, which seems impossible right now due to COVID-19 so I have to suffice myself by playing online tournaments in chess.com, lichess.org, and playchess.com.
I am working on improving my chess by attending online classes, watching games and reading books on chess. I have been reading 'Garry Kasparov on Garry Kasparov Part I', 'Endgame Manual' by Mark Dvoretsky and also 'Mind Master' by Viswanathan Anand, to help me improve on the chessboard as well as off it.
Other than chess books I have finished reading 'Becoming', the autobiography of Michelle Obama which inspired me deeply. Me being a fan of classics, I have been rereading 'Pride and Prejudice' by Jane Austen and 'Wuthering Heights' by Emily Bronte. And of course, my favourite book of all time is 'The Fault In Our Stars' by John Green which I have reread a dozen times. It has been my constant companion during this pandemic.
During this lockdown, I have developed a newfound love towards Rabindra Sangeet, which I am enjoying immensely.
I haven't left my house in two months so physical fitness has become an important part of my life. To motivate each other, and so that we do not miss a single day of workout, me and my friend Bommini Mounika Akshaya, Skype each other as we exercise together.
This lockdown and especially the 30 hours that I had to spend without electricity due to the super cyclone 'Amphan' gave me a lot of time to spend with my family and to introspect. Those four hours of the cyclone were the scariest hours of my life, as I could see the trees falling one by one around our house. And we are the lucky ones who had to only endure 30 hours without electricity, thousands lost their home and so many people died. I was wondering why is this happening? First Corona virus and now Super Cyclone, and then I got the answer immediately that all these things are happening because of us, we human beings are the reason for all these.
I believe this is the high time for us to stop being so selfish and start taking care of our mother nature, or pandemics and cyclones will become the new normal.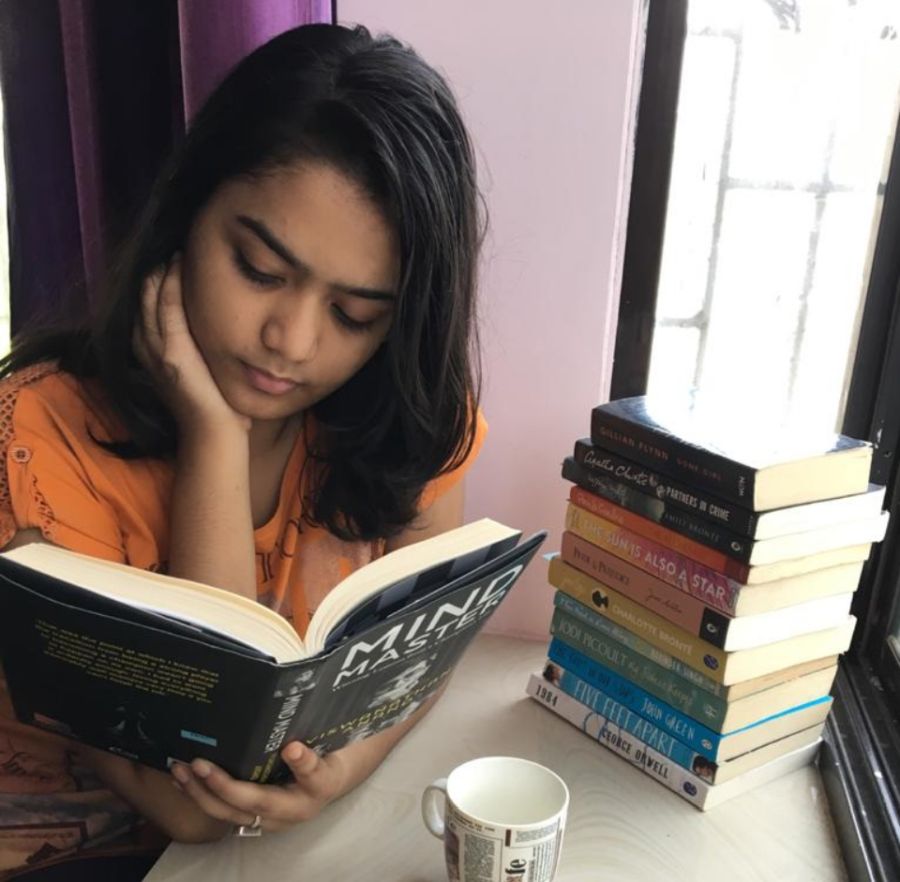 One of the best wins of Samriddhaa during this time was against IM Ravi Teja S (ravi81293) in an online blitz game.
Previous coverage on Samriddhaa Ghosh
---