Carlsen retains his World Championship title!
The classical portion of the match ended with a 6-6 tie. In the tiebreak Magnus Carlsen showed his superiority as he won three rapid games in a row to become the World Champion. Fabiano Caruana tried really hard and matched Magnus in the classical portion, but in the rapid, he couldn't really keep up. This is Carlsen's fourth World Championship title. The first one was against Anand in Chennai, the second one against Anand in Russia, the third one against Karjakin in USA and now against Caruana in London. Magnus will turn 28 years old in two days from now and he has already been a World Champion for five years! What a champion!
These are the live updates that were made as the games were in progress!
Game 3:
It's do or die for Fabi. Magnus opens the game with 1.e4 and now is not the time for Petroff.
Fabiano overstretches for a win and gets into a lost position:
Congratulations to #magnuscarlsen for retain for retaining his
World Championship Title for the 4th consecutive time.
He is SOLID. He is UNBREAKABLE.
He has proved to be the best player in the world.#carlsencaruana #chess #worldchampion
Photo: Amruta Mokal/ #chessbaseindia pic.twitter.com/5y5IwHh22g

— ChessBase India (@ChessbaseIndia) November 28, 2018
Game 2: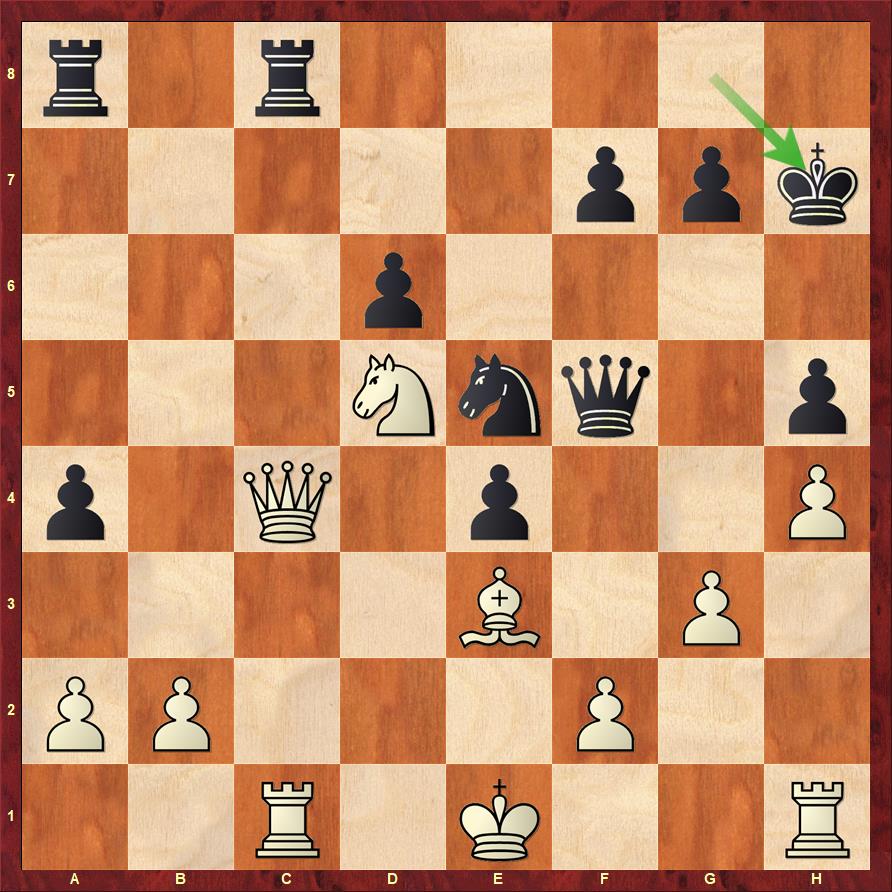 Game 1:
and the practical decision of playing Nb5 paid off. It is alz easy to criticise with engines on but from practical point of view I liked Nb5 more than Nb7. #CarlsenCaruana @ChessbaseIndia @chess24com

— Surya Sekhar Ganguly (@suryachess64) November 28, 2018
Follow the games Live:
Vishy Anand gives an overview of the 12 classical games of Carlsen Caruana match:
Follow Niklesh Jain's commentary on ChessBase India Hindi Live:
ChessBase India Poll:
We had a poll on our YouTube page as to who would become the World Champion and 13,000 people voted. 60% of them felt that Carlsen will win the title in the rapid! If you too would like to vote, here is the link.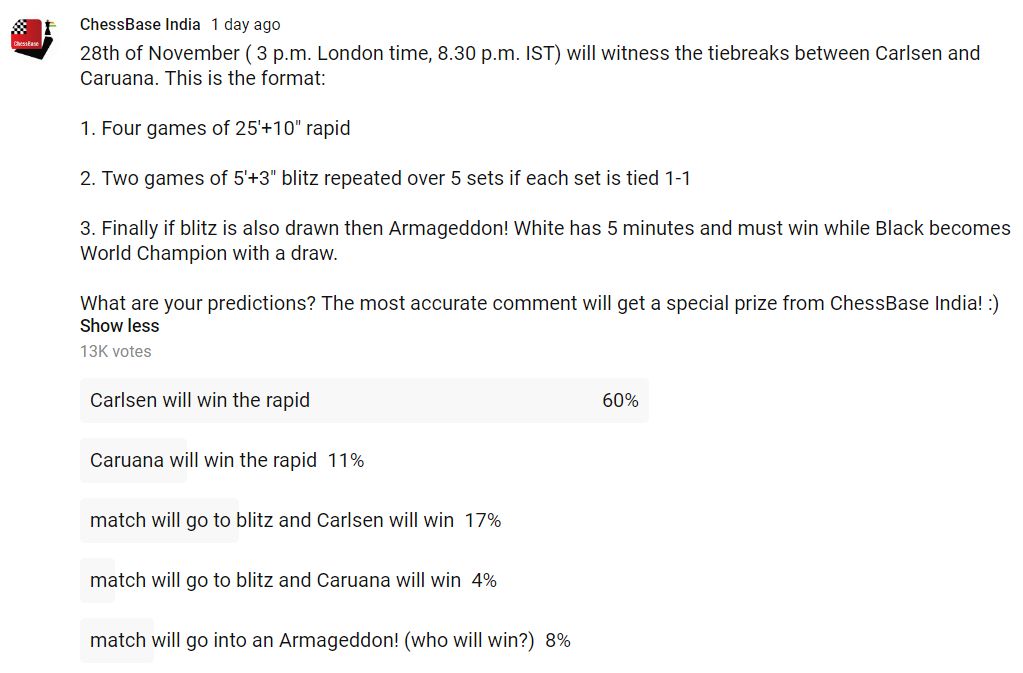 ---