Yi Xu wins Thailand Open 2023 Masters, Diptayan Ghosh second
GM Yi Xu (CHN) scored 7/9 to win Thailand International Chess Open 2023 Masters. He finished a half point ahead of the field. GM Diptayan Ghosh scored sole 6.5/9 to finish second. Both of them remained undefeated. The seventh round encounter between them ended in a draw. Four player scored 6/9. Out of them, FM Alexander Chernyavsky secured third place according to tie-breaks. The top three prizes in the Masters were 175000, 90000 and 70000 Baht each respectively. For Amateur section, it was 32000, 28000 and 24000 Baht each. This event was part of ASEAN chess series. After this, 8th Johor International Open 2023 took place. Diptayan once again secured second place at that event too. Photos: Thailand Chess Association.
Consistent Diptayan
After leaving his bank job earlier this year, GM Diptayan Ghosh is consistently doing well all over the world. He started the month of June by winning Professor Lim Kok Ann Open 2023, part of 2nd SG Chess Festival in Singapore. Then he finished second at this event in Chiang Mai, Thailand in July. Immediately after this, he went to 8th Johor International Open 2023 Masters where he once again finished second. FM IA FT Peter Long mentioned in his report, Perhaps Diptayan's biggest impact was the example he showed to the young local players of how a chess professional conducts himself - both an excellent role model and an organisers dream. Diptayan has won three tournaments so far and finished second in four, all of them were rated events. He has played only eleven tournaments so far.
Haochen Jiang (CHN) won the Amateur section scoring an unbeaten 8/9 and finishing a full point ahead of the field. Sparsh Khandelwal scored 6/9 to edge past four more players at the same score and finish fourth. Satyam Prakash and Shrayan Majumder are the only two other Indians to make a top ten finish. They both scored 5.5/9 each to secure ninth and tenth place according to tie-breaks.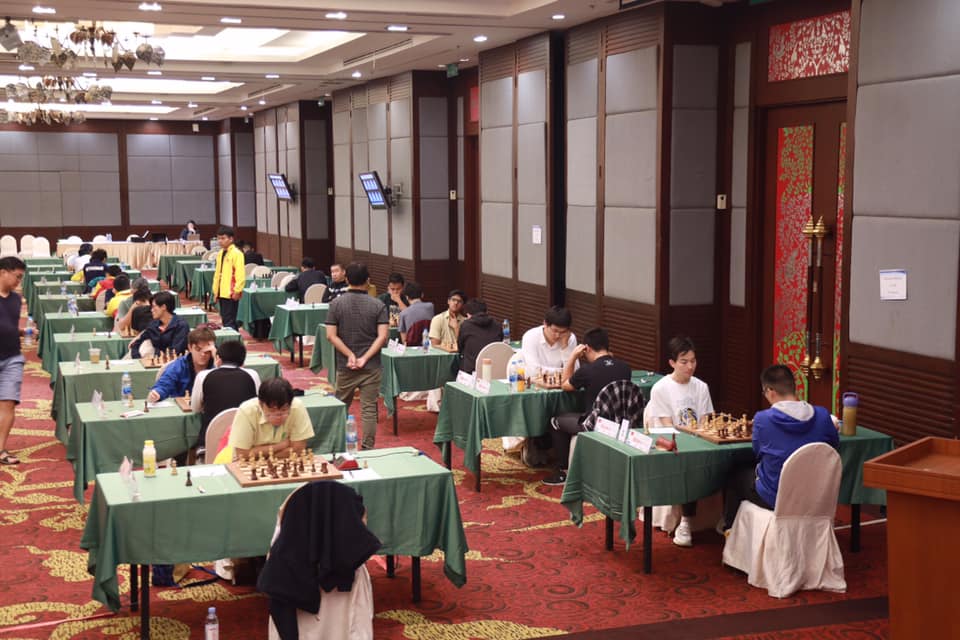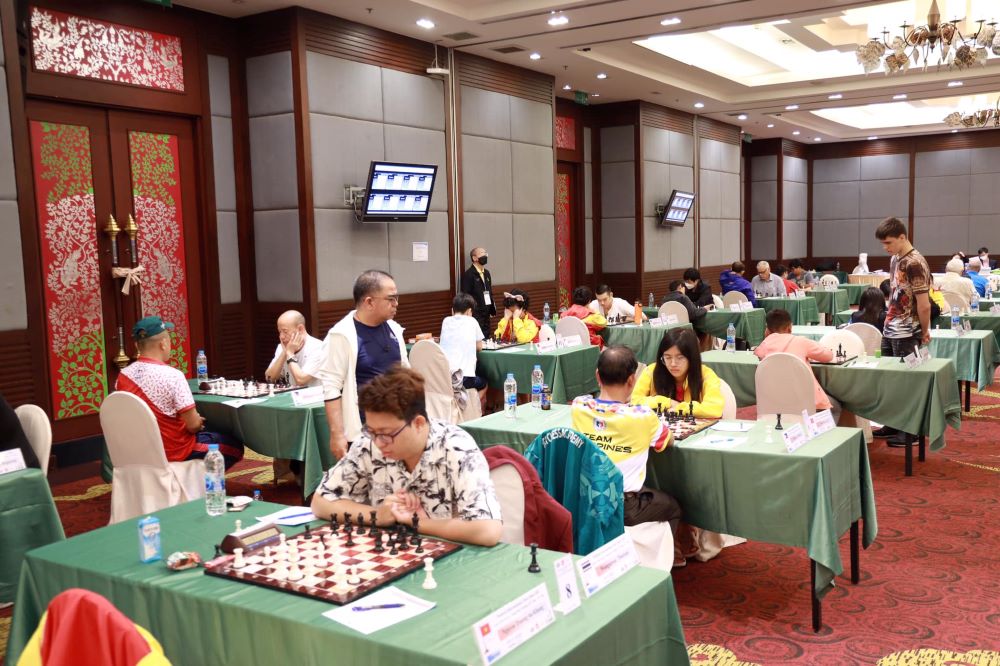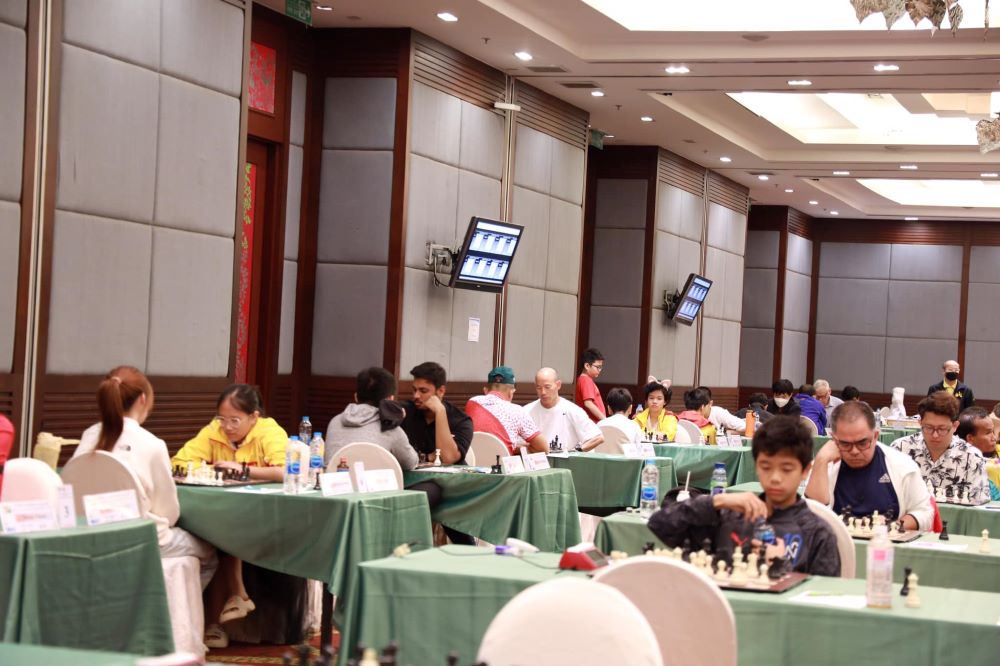 A total of 36 players including 3 GMs, 6 IMs and a WGM in the Masters and 41 players in Amateur section took part from 18 countries across the world. Both nine-round Swiss League Rating tournaments took place from 28th June to 4th July 2023. The tournaments were organized by IO FT Sahapol Nakvanich at Empress Hotel in Chiang Mai, Thailand. The time control of the event was 90 minutes + 30 seconds increment from move no.1.
Replay all Masters section games
Replay all Amateur section games
Final standings in Masters
| | | | | | | | | | | | | |
| --- | --- | --- | --- | --- | --- | --- | --- | --- | --- | --- | --- | --- |
| Rk. | SNo | | | Name | sex | FED | Rtg | Pts. | TB1 | TB2 | TB3 | TB4 |
| 1 | 2 | | GM | Xu, Yi | | CHN | 2502 | 7 | 0 | 45 | 47,5 | 33,75 |
| 2 | 1 | | GM | Ghosh, Diptayan | | IND | 2565 | 6,5 | 0 | 44,5 | 48,5 | 34,00 |
| 3 | 12 | | FM | Chernyavsky, Alexander | | RUS | 2359 | 6 | 0 | 44,5 | 46 | 27,00 |
| 4 | 6 | | IM | Wang, Shixu B | | CHN | 2413 | 6 | 0 | 44 | 48,5 | 31,75 |
| 5 | 14 | | FM | Nguyen, Quoc Hy | | VIE | 2337 | 6 | 0 | 42 | 46 | 29,75 |
| 6 | 8 | | | Sek, Konstantin | | RUS | 2392 | 6 | 0 | 42 | 45,5 | 28,00 |
| 7 | 28 | | | Chen, Kailin | | CHN | 2060 | 5,5 | 0 | 42 | 45,5 | 25,50 |
| 8 | 21 | | FM | Kulpruethanon, Thanadon | | THA | 2230 | 5,5 | 0 | 39 | 42,5 | 23,25 |
| 9 | 13 | | FM | Laohawirapap, Prin | | THA | 2349 | 5,5 | 0 | 36 | 39,5 | 22,50 |
| 10 | 3 | | IM | Chen, Qi B | | CHN | 2484 | 5 | 0 | 44 | 48,5 | 25,50 |
Final standings in Amateur
| | | | | | | | | | | | | |
| --- | --- | --- | --- | --- | --- | --- | --- | --- | --- | --- | --- | --- |
| Rk. | SNo | | | Name | sex | FED | Rtg | Pts. | TB1 | TB2 | TB3 | TB4 |
| 1 | 10 | | | Jiang, Haochen | | CHN | 1815 | 8 | 0 | 48 | 52 | 45,75 |
| 2 | 1 | | | Salvador, Louie | | PHI | 2182 | 7 | 0 | 47,5 | 52 | 38,25 |
| 3 | 4 | | | Chua, Chee Sian Sebastien | | MAS | 1919 | 6,5 | 0 | 47,5 | 51,5 | 34,75 |
| 4 | 8 | | | Sparsh, Khandelwal | | IND | 1862 | 6 | 0 | 48 | 51,5 | 31,75 |
| 5 | 2 | | FM | Arunnuntapanich, Tinnakrit | | THA | 2127 | 6 | 0 | 48 | 51 | 30,00 |
| 6 | 5 | | | Hong, Ian | | KOR | 1892 | 6 | 0 | 45,5 | 49,5 | 30,00 |
| 7 | 14 | | | Lee, Alexandre Km | | ENG | 1693 | 6 | 0 | 44 | 47 | 29,50 |
| 8 | 3 | | | Portugalera, Ric | | PHI | 2075 | 6 | 0 | 39,5 | 41,5 | 25,00 |
| 9 | 16 | | | Satyam, Prakash | | IND | 1616 | 5,5 | 0 | 47,5 | 50,5 | 27,00 |
| 10 | 9 | | | Majumder, Shrayan | | IND | 1843 | 5,5 | 0 | 46,5 | 50 | 26,25 |
Links
Thailand Chess Association: Official site, fb page
---