Your chance to win 30 Quality Chess books with Quality Chess Prediction quiz
Quality Chess is one of the best publishers of chess books in the world. Each year they keep an ambitious aim to publish a certain number of books. In 2023 they have an aim to publish more than 15 titles! This is something they haven't achieved since a decade now. Which are the books that they are planning? Get to know in this article. Also, we have a link to a google form that takes you to the Prediction Quiz 2023 and the winner would get 30 Quality Chess Books. 14th of January is the last day to submit your answers. So hurry up and don't miss this chance.
The Quality Chess Catalogue for 2023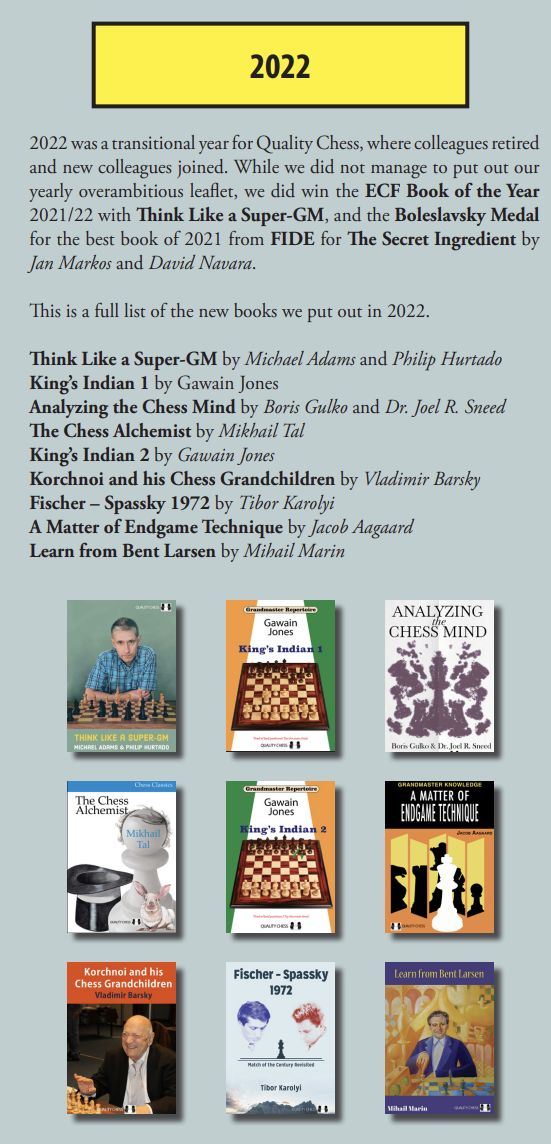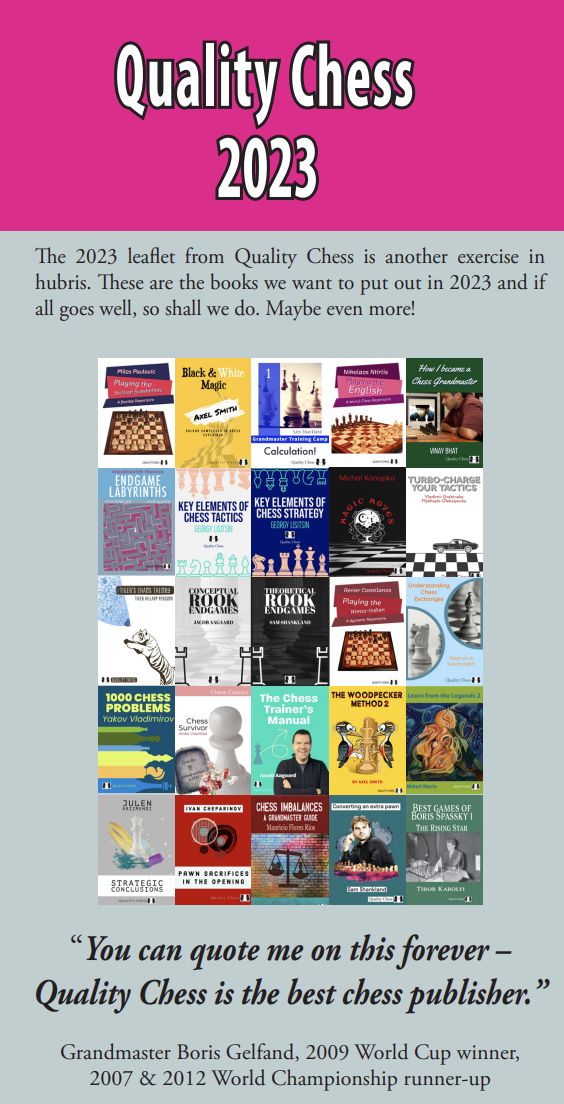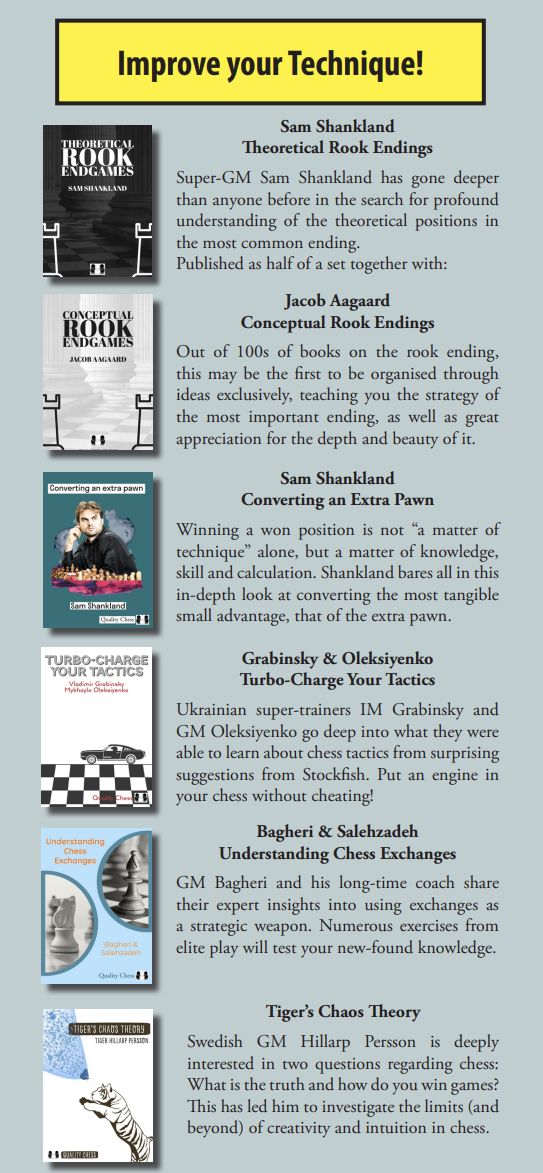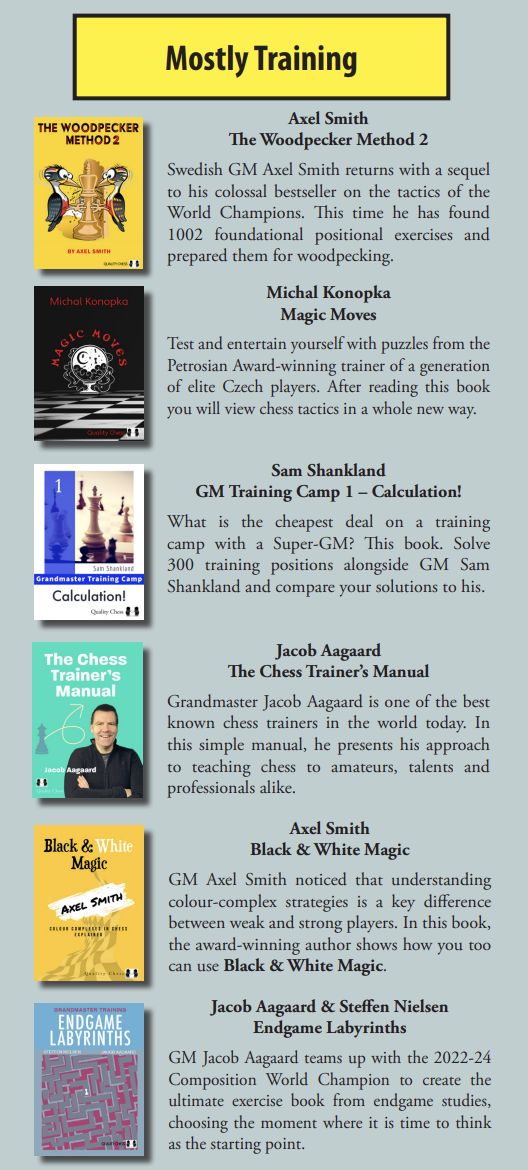 Predict 2023 in chess with Quality Chess
As you open the Google Form, this is what is written, "Participate in the prediction quiz for 2023. We will receive answers until the 14th January at midnight UK time (or whenever the form deactivates). Give your legal name and your email address. We will contact the winner in the first two weeks of 2024 to give out the prize of 30 Quality Chess books, either in physical form or from Forward Chess. Quality Chess decides 15 of the books from surplus stock and 15 are decided by the winner him/herself, if physical books are preferred. Previous winners of our competitions have made the GM-title, so it brings good luck to play!"
Note: The last date of the quiz is 14th of January 2023.
---