Slovakia Open Piestany 2022 R2-4: Isha Sharma outplays Michal Krasenkow
WIM Isha Sharma continues her great form at Slovakia Open Piestany 2022. She completely outplayed the legendary GM Michal Krasenkow (POL) in the third round. The first WIM of Karnataka, made an interesting sacrifice in the opening which she used to her advantage quite well. In Round 4, she drew with IM Filip Haring (SVK) to take her score to 2.5/4. FM Shantanu Bhambure and WIM Savitha Shri B are also at the same score. GM Artem Omelja (UKR) has emerged as the sole leader 4/4. He defeated the second seeded, GM Alexander Donchenko (GER) in the third round. Round 5 starts today at 10 a.m. local time (1:30 p.m. IST). Photo: Rupali Mullick
Artem Omelja emerges sole leader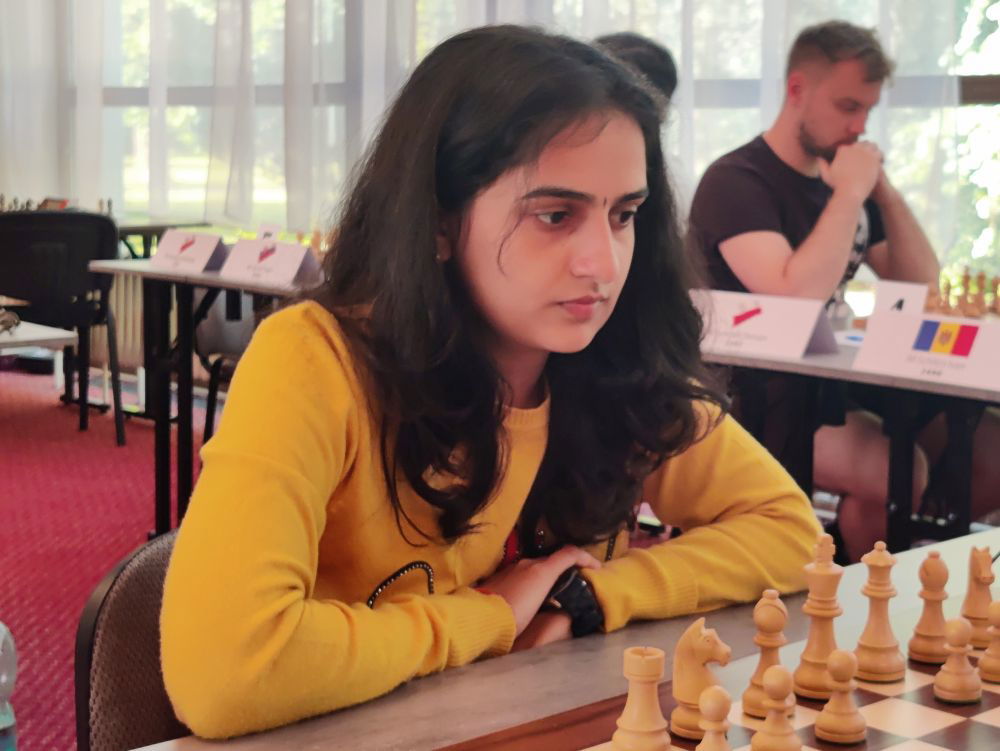 Round 3: Krasenkow - Isha: 0-1
WIM Isha Sharma (2236) made an interesting sacrifice against GM Michal Krasenkow (POL, 2569) in the King's Indian Defence.
Computer may not like the sacrifice, however a human can always appreciate it due to the fact that Black's attack free flows f5, f4, e4, f3 and/or e3 depending on the position.
The position was incredibly difficult to defend for White. After 28.Qc3+ Rf6 it was all over as White had zero counterplay left. 29.hxg6 Rh8 30.Rg1 Qh4 31.Bxe3 fxe3 32.Qxe3 Nd3 and white resigned after five more moves.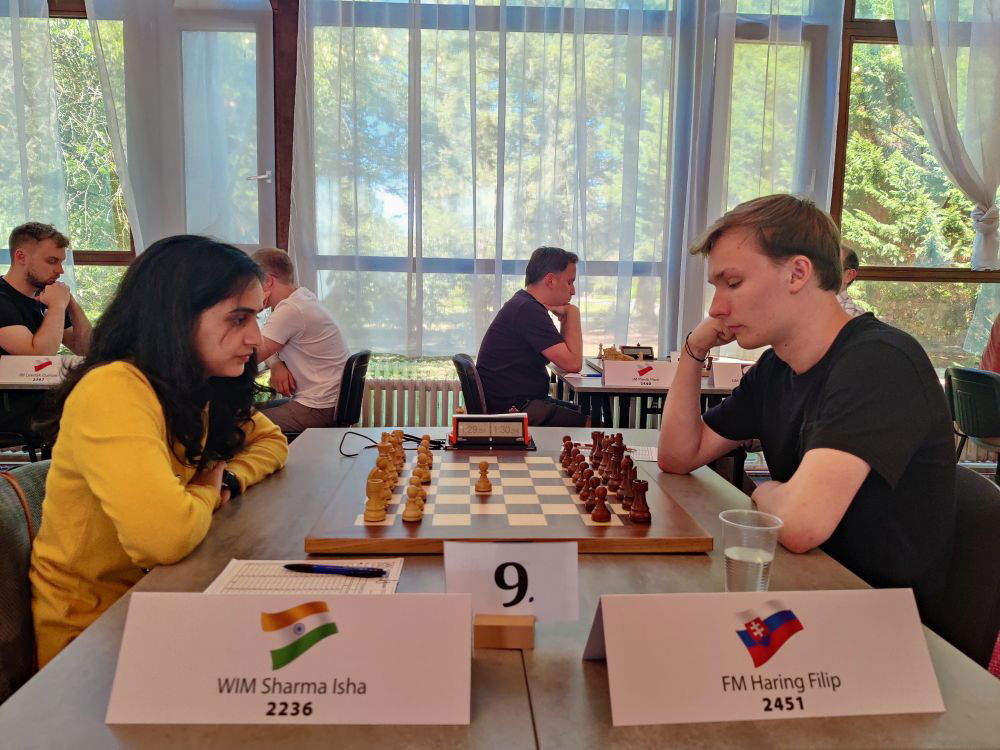 For more Round 2 and Round 3-4 photos, please click at the respective links.
A total of 64 players including 7 GMs, 10 IMs and 3 WIMs are taking part from 13 countries across the world in the Category A (>2100) this eight-day nine round Swiss League Classical Rating tournament. The event is being organized by SK Modra and JAVES in Piestany from 11th to 18th July 2022. The time control of the event was 90 minutes/40 moves + 30 minutes + 30 seconds increment.
Replay Round 2-4 games
Round 4 results
Round 5 pairings
---