Pier Luigi Basso wins 14th Forni di Sopra Dolomites Open 2023, Deepan Chakkravarthy third
GM Pier Luigi Basso (ITA), GM Vladislav Nevednichy (ROU) and GM Deepan Chakkravarthy scored 7/9 each at 14th Dolomites International Open A (>1899) 2023. Pier won the tournament due to better tie-breaks, Nevednichy and Deepan were placed second and third. Top three remained undefeated. The total prize fund of the tournament was €5500. The top three prizes in the Open A was €1500, €900 and €600 along with a trophy each respectively. IM Nitin S and Kunal M are the only two other Indians to make a top ten finish. They scored 5.5/9 to secure eighth and tenth place respectively. After this event, Deepan went on to win 35th All India Inter Railway Team Championship 2023 for his team Integral Coach Factory.
Top three score an unbeaten 7/9
The top seed of the tournament, GM Luca Moroni Jr. (ITA) had a sole lead 6.5/8 heading into the final round. Three players - GM Deepan Chakkravarthy, GM Pier Luigi Basso (ITA) and GM Vladislav Nevednichy (ROU) were in pursuit at 6/8 each. Deepan defeated Luca, Pier won against IM Marina Brunello (ITA) and Nevednichy scored a full point against FM Alessio Boraso (ITA). They all finished at 7/9. Pier, Nevednichy and Deepan were placed first, second and third respectively.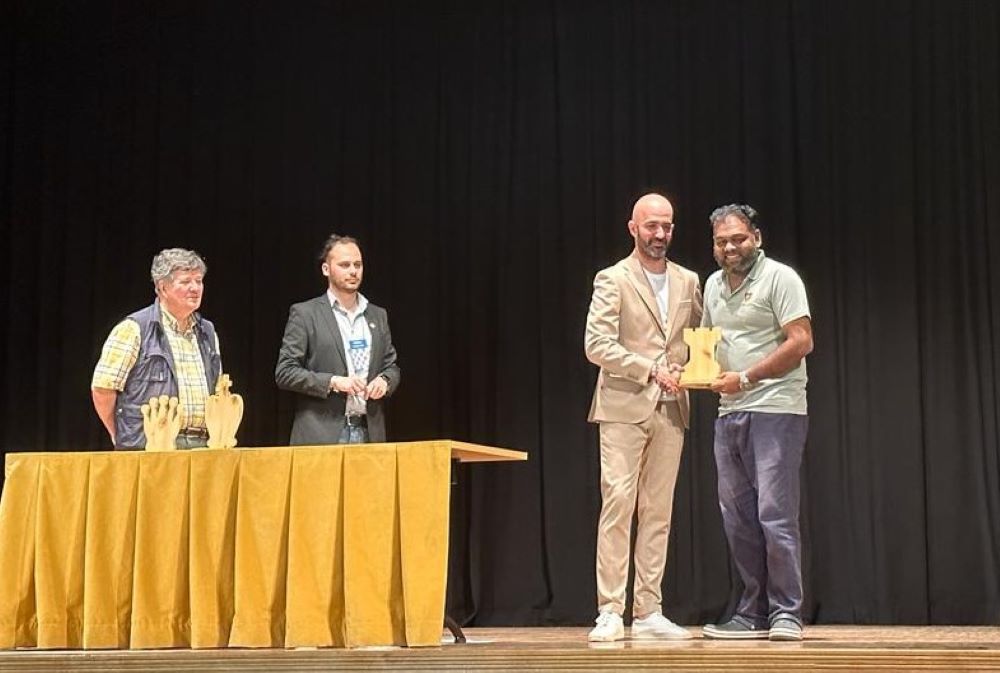 A total of 56 players including 4 GMs and 4 IMs took part in Open A (>1899) from 12 countries across the world in this eight-day nine-round Swiss League Rating tournament. The tournament was organized by FVG Promozione Scacchi at Sports Hall of Forni di Sopra in Forni di Sopra from 10th to 17th June 2023. The time control of the event was 40 moves in 90 minutes + 30 minutes + 30 seconds increment from move no.1.
Replay all games
Final standings
Links
---