Gukesh wins Vidit Chess Tour
GM D Gukesh added another feather to his cap by winning the Finals of Vidit Chess Tour. He ended IM Aronyak Ghosh's dream run by beating him in Armageddon as all four rapid games ended up in draws. Both players had their fair share of chances in the rapid, yet neither of them got the better of the other. It all came down to Armageddon where Gukesh utilized his experience to register another triumph. GM Narayanan S L beat GM Arjun Erigaisi by 2-1 to secure the third position. Photo: Niklesh Jain
Armageddon costs Aronyak the championship
It goes without saying that IM Aronyak Ghosh has once again delivered an impressive performance. GM D Gukesh got his revenge from Super Juniors Cup as he beat Aronyak in the Finals to win Vidit Chess Tour. Gukesh once again showed how calm, composed he is in high pressure situation. He might be younger than Aronyak but he is quite well versed with high stakes matches. He had already won two Armageddons in the event so he was already in familiar territory while Aronyak was in uncharted waters as he was yet to play Armageddon in the entire event.
Gukesh - Aronyak: 3*-2
IM Aronyak Ghosh got a bit into trouble in the first game but he managed to steer clear of danger.
Gukesh - Aronyak, Game 1
What is the best continuation for black here? Aronyak found the correct one.
Gukesh once again got an early advantage in the second game.
Aronyak - Gukesh, Game 2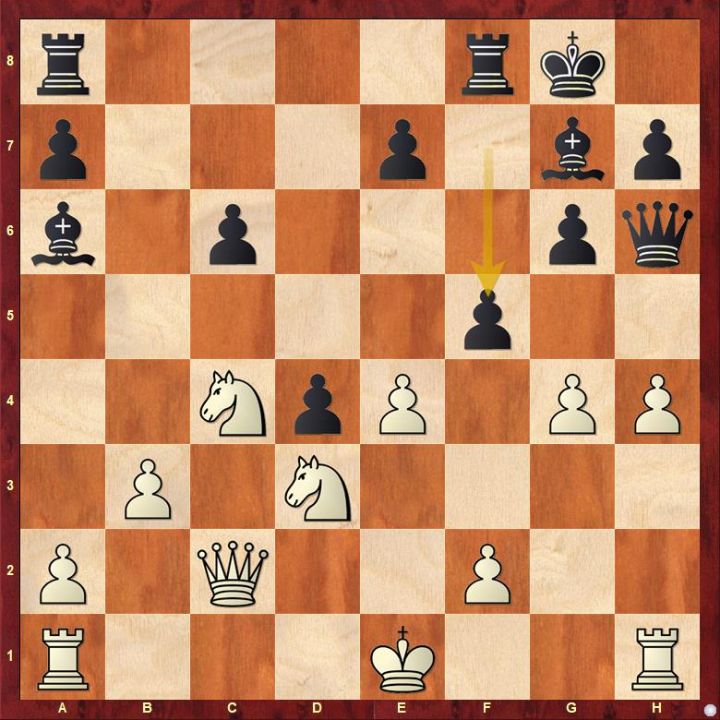 The position looks volatile for white as the king is in the center and it cannot castle yet. Although if you look carefully, you will realize that white king cannot be harmed easily. Which is right way to take on f5 and block the resultant e or g-file? Aronyak managed to equalize eventually and he got a winning position a move before a draw was agreed.
The game ended up in a draw after 35.Rb1 Kg7. However there was something obvious which could have pushed for. What was it? Who knows what would have happened if Aronyak could score a victory and take 1.5-0.5 lead here. Even the final position was advantageous for white and the draw surprised Harikrishna, Vidit and Srinath.
After two draws, in the third game Gukesh got a real good chance to win in the final moments of the game.
Gukesh - Aronyak, Game 3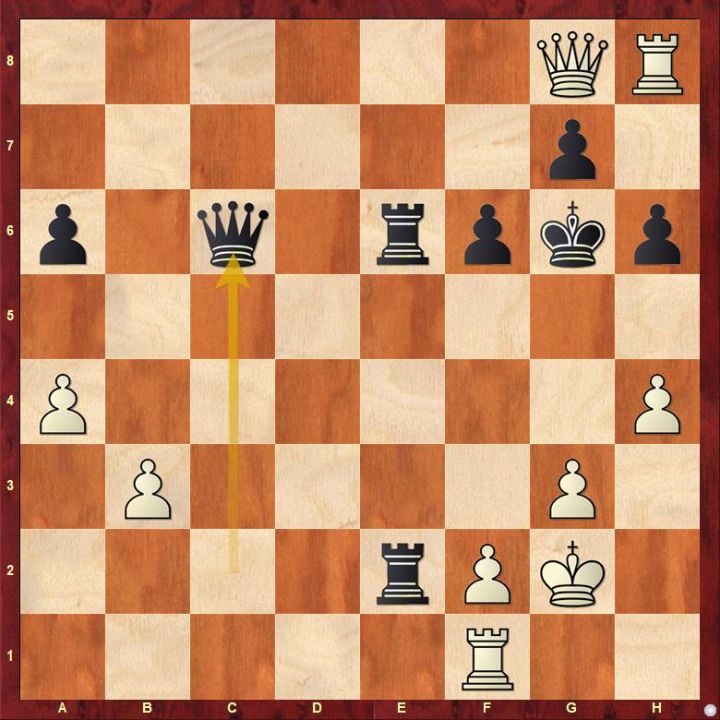 The position looks double edged and when the clock is ticking down in the Finals, it becomes that much more difficult to find in reality. What was the best continuation for white to keep black on the brink of defeat?
The fourth and final rapid game of the Finals ended up in a solid draw where neither player made any significant mistake.
Since the score was tied at 2-2 after four rapid games, Armageddon was enforced. As per the tournament regulations, the higher rated player gets white, so Gukesh got the white pieces and he was in a must-win situation. Armageddon was a completely as one can expect, a roller coaster thriller where the balance of equilibrium kept shifting in both player's favor.
Gukesh - Aronyak, Armageddon
The game went on with 19...c4. While c4 is not completely inaccurate, it's just that there was a slightly better continuation. But yes it's easy to find these minute differences on computer than to play it on the board when the clock is counting down and the pressure is much more than what a barometer can measure.
Here black blundered with 25...d2. Black can play actively here and minimize the damage. How? After 25...d2 black lost the material but he still somehow managed to recover it and reached a somewhat relatively equal Queen and bishop endgame.
This position is far from over for either side but due to extreme lag black's queen dropped at the worst possible square and 47...Qc5 was made. It was all over. Gukesh won Armageddon, match and the Finals to win Vidit Chess Tour.
IM Aronyak Ghosh showed that he can hang with the best of Indian talents and given a chance he can beat them too. Sure he lost against Gukesh in Armageddon but remember Aronyak did not play a single Armageddon in the event until then and Gukesh had already won two. He also overcame difficult position multiple times in the Final and the only loss he suffered in the entire knockout stage was Armageddon. That definitely speaks volumes of what Aronyak is capable of.
Narayanan - Arjun: 2*-1
GM Arjun Erigaisi won the first game against GM Narayanan S L after the latter defended his position incorrectly.
Narayanan - Arjun, Game 1
White needed to play 54.f4 and lock things up but 54.Qe3 allows black open things up, exactly what he wanted in this position.
Narayanan immediately struck back and levelled the score 1-1.
Narayanan scored a comfortable victory in Armageddon, his second Armageddon victory of the event to secure the third position.
* - Won by Armageddon
Replay all games of Finals
Replay the Live stream
Top 16 Qualifiers
The qualifier events took place from 21st to 28th February 2021 on Tornelo. The time control for each event was 3 mins + 2 second increment.
Here are the results:
Event 1 (21st February) - GM Arjun Erigaisi 8.0/9 and GM Harsha Bharathakoti 7.5/9
Event 2 (22nd February) - GM Raunak Sadhwani 8.5/9 and GM Abhimanyu Puranik 7.5/9
Event 3 (23rd February) - GM Narayanan S L 8.0/9 and IM Mitrabha Guha 8.0/9
Event 4 (24th February) - GM Praggnanandhaa 7.5/9 and IM Sammed Shete 7.5/9
Event 5 (25th February) - GM Visakh N R 8.0/9 and IM Arjun Kalyan 7.5/9
Event 6 (26th February) - IM Aronyak Ghosh 8.0/9 and GM D Gukesh 7.0/9
Event 7 (27th February) - IM Pranesh M 7.5/9 and GM Vishnu Prasanna 7.0/9
Event 8 (28th February) - GM Abhijeet Gupta 7.5/9 and GM Diptayan Ghosh 7.0/9
Schedule
Online Qualifiers: 21st to 28th Feb at 7 pm IST
Pre Quarter-Finals: 4th March at 7 pm IST
Quarter-Finals: 5th March at 7 pm IST
Semi-Finals: 6th March at 7 pm IST
Finals: 7th March at 7 pm IST
Knockout Format
Pre Quarter-Finals - A total of 16 Participants will play in pre-quarters. The pre-quarters will be a series of two games. In case the score is equal, the result will be drawn by a single Armageddon game.
Quarter Finals - The remaining eight players will play a best of two games knockout series against their opponent. In case of a draw, there will be Armageddon.
Semi Finals - Top two players in each group will play two games against each other and winner in each group will qualify for finals. In case of a tie between two players, there will be a single Armageddon game.
Finals - Series of four games to decide the winner. In case of draw, there will be Armageddon.
Time control for the eight Qualifiers is 3 minutes + 2 seconds while for Knockout stages is 15 minutes + 10 seconds. Armageddon games will have a time control of 4 mins for player with the black pieces and 5 mins for player with white pieces.
Prize
1st - US$ 1000
2nd - US$ 750
3rd - US$ 500
4th to 16th - US$ 233
Top eight finishers will get an entry to Indian Qualifiers of Meltwater Champions Chess Tour and chess24 Premium subscription and free chessable courses.
Links
---