Chessable Sunway Sitges Open R4: Aditya Samant sensational against Adhiban
Six players are at a 100% score after the fourth round of Chessable Sunway Sitges Open 2022 Group A. GM Abhimanyu Puranik, IM Aditya S Samant and GM Karthikeyan Murali are the three Indians among them. Aditya scored a fantastic victory over GM B Adhiban. He is currently the sole IM among the pack. The 16-yeara-old will face fellow countryman Karthikeyan in the fifth round. Abhimanyu will be going against GM Kirill Alekseenko. India's sole National Triple Crown champion, GM Aravindh Chithambaram held top seed of the tournament and China no.2 Yangyi Yu to a draw. Round 5 starts tonight at 9 p.m. IST. Photo: Aditya Sur Roy
A dozen and a half in pursuit
FM Shailesh Dravid, CM Shaik Sumer Arsh, Jinan Jomon defeated IM Ernesto J Fernandez Guillen (CUB), IM Yagiz Kaan Erdogmus (TUR), GM Kevin Goh Wei Ming (SGP); IM Prraneeth Vuppala, Arjun C Krishnamachari, FM Harshad S and Joel Paul Ganta drew with GM Daniel Dardha (BEL), IM Alexander Krastev (GER), IM Julien Song (FRA) and IM David Fitzsimons (IRL) respectively.
Karthikeyan - Velten: 1-0
GM Karthikeyan Murali (2620) won a very nice game in the Ruy Lopez Berlin against GM Paul Velten (FRA, 2465).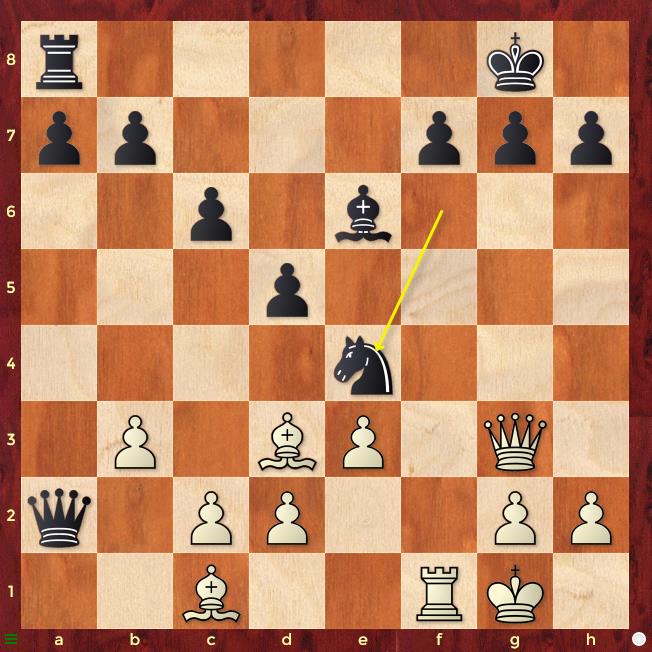 Berlin is known to be a solid opening which mostly leads to a drawish endgame. However, if you do not know what you are doing, one can certainly end up in deep trouble. White made a very simple threat of pinning the g7-pawn to take the knight at f6. 23...Qa1 is what Black needed to play to keep things together. Any other move invites more trouble. 23...Ne4 allows White to form a battery on the long diagonal. 24.Bxe4 dxe4 25.Qe5 Re8 26.Bb2 f6 27.Qc3 b5 28.Ra1 trapped Black's queen and there is no escape for Black.
Abhimanyu - Sochacki: 1-0
GM Abhimanyu Puranik (2616) decided to give up two of his minor pieces for a rook against GM Christophe Sochacki (FRA, 2463).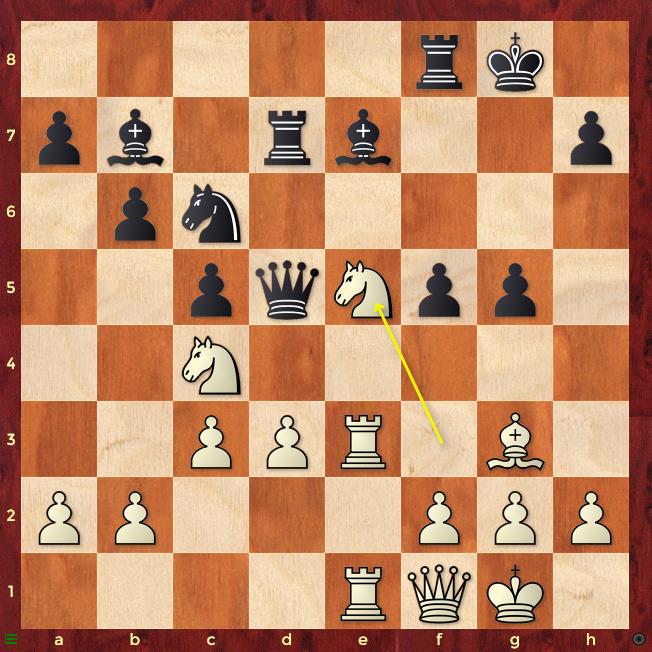 Generally two minor pieces is considered to be significantly better than a rook. However, it also depends on the position. The above position demanded White to play 20.Nfe5, Abhimanyu played according to the position's needs. 20...f4 21.Nxd7 Qxd7 22.Re6 fxg3 23.hxg3 Rf6 24.Rxf6 Bxf6 25.Qe2 and White utilized his extra pawns to his advantage, combined with Black's inaccuracies, White went on to win the game.
Aditya Samant - Adhiban: 1-0
IM Aditya S Samant (2470) just simply outplayed GM B Adhiban (2611) out of the opening.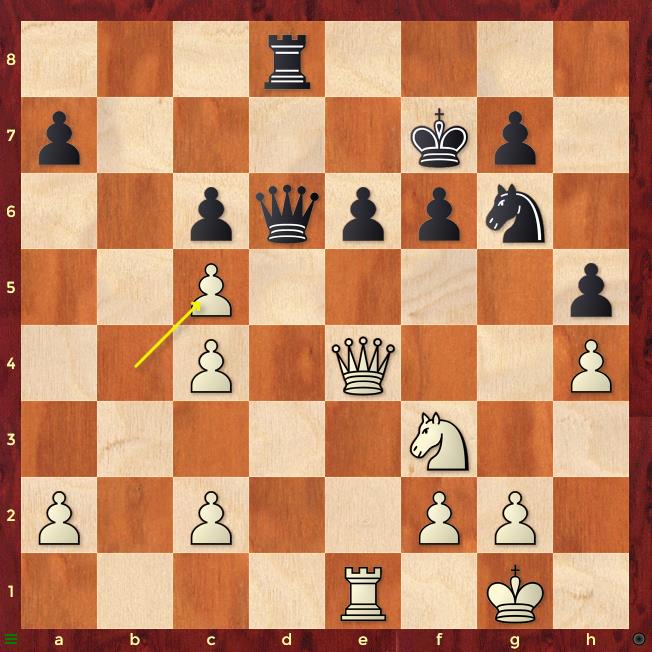 It seemed like Black just could not get out of the gate. 21...Qd7 was the only way Black could have held things together. 21...Qxc5 just asked for more trouble 22.Qxe6+ Kf8 23.c3 Rb8 24.Ne5 fxg5 25.Qxg6 and the black king just never got an opportunity to defend itself. Black resigned after three moves when he had no way to continue but to give up his queen.
Replay Round 4 games
Round 4 results
Round 5 pairings
Prizes
Total Prize fund - €27775. For the entire prize details, click here.
Schedule
12th - 21st December - 9:00 p.m. IST
18th December - Rest day
22nd December - 2 p.m. IST
Links
---