The Launch of ChessBase India Juniors
ChessBase India has been meticulously covering each and every Indian talent who is making it big in the world of chess. Recently we have been receiving a lot of content from our young audience! In order to ensure that we do not miss any of this material we are starting from today - ChessBase India Juniors! CBI Juniors is an initiative by our young author Avathanshu Bhat, who will compile material about under-13 kids (born on and after 1.1.2005) regularly and create fun reports containing short interviews, annotated games, stories, poems and more. And the best part is that if you are a junior - you can contribute to these reports!
What is ChessBase India Juniors?
By Avathanshu Bhat
ChessBase India is already making it big in the world, with all the latest news of top grandmasters, talents and tournaments. However, we also wish to provide a fun audience for kids. Hence, we are starting ChessBase India Juniors, an attempt from our end to help younger players share part of the spotlight. A small part of ChessBase India Juniors articles will contain short interviews, annotated games, fun stories, poems all of which should make you, the reader, have a good time.
It doesn't matter if you have just started chess, or know your way well around this game! As long as you are U-13 (born on and after 01/01/2005), and love this game, you will feel at home. But the real plus point is this: you can send your own content to us! We get emails from young players all the time asking us to publish their views, thoughts or experiences. ChessBase India Juniors lets you do just that!
To keep things lively, we will also have a Junior of the Month, the one junior who has done something notable in the last few weeks. At the end of the year, ChessBase India Juniors will try and find the Junior of the Year, which will feature you in that article!
Here is the first ChessBase India Juniors article:
Interview of the month: Suhaani Lohia
When you are just eight-years-old and have almost no trouble playing any game, including chess, you know you can always choose to focus on one and work wonders. One such girl is Suhaani Lohia, an exceptional and talented young lass, who decided she liked chess, and as a result of some remarkable concentration and play has reached heights that are not common at her age.
Worth noting here is that as Suhaani's dad, Sushir was one of the chief guests at the National Premier Blind, she also came along, just to see the ceremony for 2-3 hours of her day. Clearly, this girl loves to take an interest in anything in her field!
Annotated games:
This young boy, an U-9 national champion, has gone quite far. A boy who seems to be shy off the board, but immensely focused on it. He has also previously sent us games which show the deep concentration and alertness on the board. He is the winner of the prestigious IIFL Wealth 2016, Commonwealth U-10 gold 2015 in his kitty, this Nagpur boy will not for a second leash his talent. We are talking about Raunak Sadhwani who continues to work his magic by achieving his second IM norm in the Gibraltar Masters 2018. Read on to find out how. We chose Raunak's game against Awonder Liang, a 14-year-old GM from the US.
Quiz:
Just like the polls, ChessBase India Juniors will also have small 'quizzes', so that juniors can test their knowledge of current strong players in the chess world. Don't worry, they are optional! The lucky winner will be given a prize by ChessBase India. So come on! Start racking your brains for the answer! (Note: it's not always as simple as a single google search!)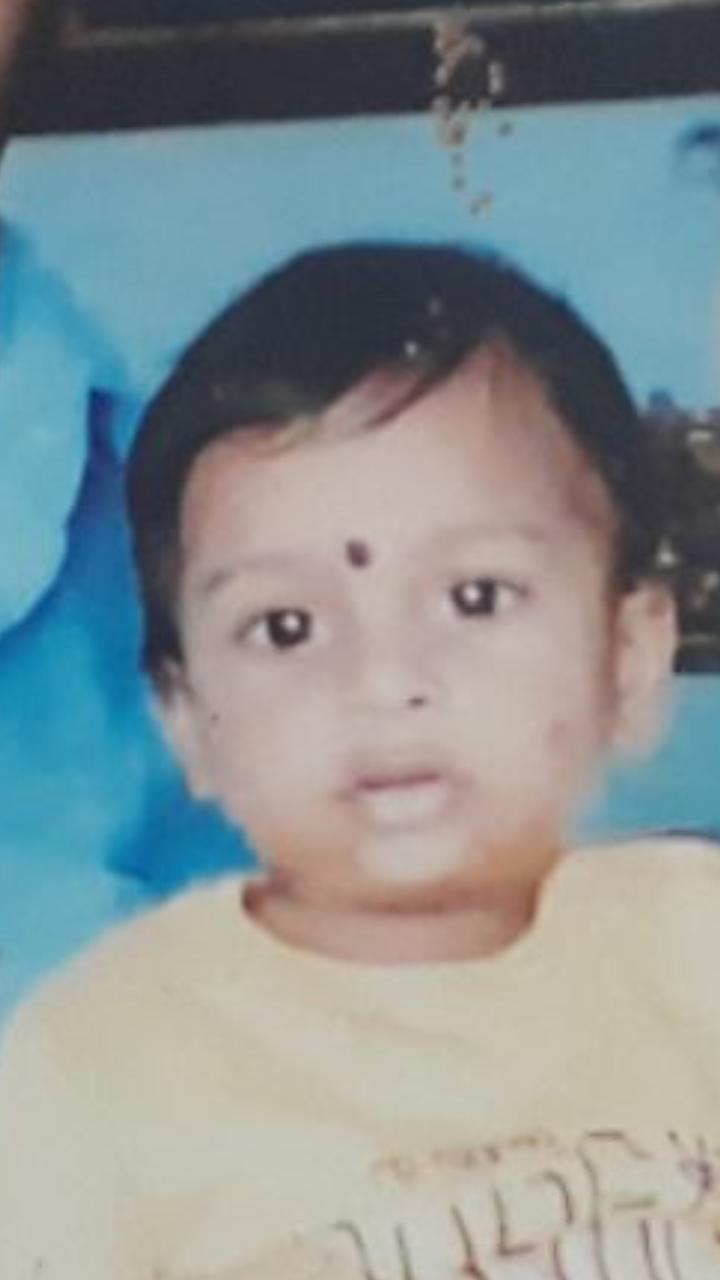 From the Editor-in-chief of ChessBase India Junior's Desk:
I had the great opportunity to visit the Blind National Premier. It was my first time in an atmosphere with visually impaired chess players. As the tournament progressed, I noticed a lot of notable things about them. Their level of play was very high, in spite of them not being able to see the board. Their mental prowess was so strong that they were able to calculate dozens of variation for each and every move in their head for long periods of time. As for their quality, they play just as fine and original games as the rest of us do. Truly, it is something spectacular.
Blind players also have a very strong mindset. It is possible to tell the helplessness with the drop of a spoon, or going to the washroom. However, they aren't the kind who require constant sympathy and affection from others. You can tell the pain, grit and countless of hours of work, that they go through to get recognition. It is almost as if they don't even need their sight for anything they do!
About the editor-in-chief of ChessBase India Juniors:
Avathanshu Bhat has been writing about chess for well over a year now. He has published innumerable articles for ChessBase India and his articles have been well received by the audience. He will be the editor-in-chief of ChessBase India Juniors and will be ensuring that the quality of reports in ChessBase India juniors will be kept high. His main intention is to bring the best junior players of our country into the limelight with his writings. Here is some of the work he has done in the past:
G. Akash wins the Grand Hyderabad affair
10-year-old boy's deep calculation (50,000+ hits on Youtube)
12-year-old chessentrepreneur Avathanshu Bhat
Hemant Sharma becomes International Master
Champion from Chudamani - IM Sidhant Mohapatra
Blindfold simul by Timur Gareyev
A note from the CEO:
I am very pleased that we are launching ChessBase India Juniors. India is a land of immense talent in chess and just about every other day we have some or the other junior performing tremendously at the game. The main idea with ChessBase India Juniors is to provide a platform for the juniors and let the world see their games, thoughts and ideas. As Mikhail Botvinnik once said: "Young players must always get their games published in public domain". It is only when your work comes under the scrutiny of the public eye is when you can receive constructive feedback and improve it. ChessBase India was promoting young talents and will continue to do so. With ChessBase India Juniors we would like to make sure that we do not miss out on any talented junior.
We have a very capable editor in the form of Avathanshu Bhat, who has a great passion towards not just English literature and writing, but towards journalism. He wants to make a positive change in Indian chess and I am sure with ChessBase India Juniors he will be able to achieve that. Avathanshu will be supported by other ChessBase India editors including myself. I look forward to reading a lot of content from the juniors of Indian chess and get new ideas from it!
Sagar Shah
(CEO, ChessBase India)
Submit your content:
If you have an annotated game, or an article, or a poem, or just a random idea feel free to submit it to the ChessBase India Juniors. You can do so at chessbaseindiajuniors@gmail.com
How will you differentiate Juniors' articles from the normal ones:
All ChessBase India Junior articles will begin with the following banner:
Just in case you were wondering as to how we chose the 8 players in the thumbnail of the article, here's the explanation: This image has three of the top juniors of India born in 2005 in the first row - Praggnanandhaa, Divya Deshmukh and Raunak Sadhwani. In the second row, we have three top juniors from 2006 - D.Gukesh, V. Pranav and Aditya Mittal. And in the last column, we have Raahil Mullick (top junior born in 2007) and Aarav Dengla (top junior born in 2008).
---