Aditya S Samant becomes India's 83rd and Maharashtra's 12th Grandmaster
IM Aditya S Samant became India's 83rd and Maharashtra's 12th Grandmaster on Wednesday 26th July 2023. He just needed to play the penultimate round of 53rd Biel Chess Festival Master Tournament (MTO) against GM Aryan Chopra. The outcome of the game was immaterial towards his final GM-norm. The 16-year-old scored his first GM-norm at 28th Abu Dhabi Masters 2022 in Abu Dhabi, UAE. He secured his second GM-norm at 3rd El Llobregat Open 2023 in Sant Boi de Llobregat, Spain. He crossed 2500 in the May 2023 FIDE Rating list. Aditya loves to play sharp and attacking chess which is reflected in all the tournaments he played. He is also one of the few GMs in recent times who did not play a single round-robin norm events. The Grandmaster title was always an inevitability for him. It was only a matter of time. Check out a 50-minute long interview by IM Sagar Shah to get to know more about his journey. Photo: Aditya Sur Roy
Three GM-norms and 2500+ in almost 8 months
Aditya started playing chess around the age of 6, and his first tournament was National Under-7 Open 2013 in his home city Pune, Maharashtra. His father, Sachin Samant used to play chess in his college days, he loved it and still does. Sachin is one of the most active follower of our newspage where he often shares his honest and unbiased opinion. "My father used to give the positions to me and then we used to solve them together." - Aditya on his father. He also added, "Till I was around 2200, yes completely he was my trainer. Now I have started working on my own. Even he created opening files for me sometimes by looking at the database."
First GM-norm: 28th Abu Dhabi Masters 2022
Aditya earned his first GM-norm at 28th Abu Dhabi Masters in August 2022. He defeated GM Abhijeet Gupta, GM Temur Kuybokarov (AUS) and GM Alexandr Predke, drew against GM Nihal Sarin, GM Aryan Chopra and GM Sandro Mareco (ARG).
Aditya - Kuybokarov, Round 7
Black needed to play 14...Bd6 first. The difference is 15.f4 would then meet with f5, followed by e4. 14...f6 first allows White to gain tempo 15.Qd5 Bb6 preventing f4, however, White can just shift his plan on the a2-g8 diagonal. 16.Bb3 Rf8 17.Qe4 c6 18.a4 Rb8 19.Qxh7 Black is positionally lost.
Aditya - Predke, Round 9
White made a thematic sacrifice 16.Nxb5! The difference between a typical Nxb5 sacrifice in the Sicilian is, White does not have another knight which can spring to the same square. 16...Qb7 was the best response. The game continued 16...axb5 17.Bxb5+ Nd7 18.c4 Nf6 19.Qf2 Rb8 20.Bd4 Rxb5 21.cxb5 Be7 22.b6 Qb7 23.a4 e5 24.Be3 0-0 25.a5 Nb8 26.Bc5 Na6 27.Bxe7 Qxe7 28.Qe2 Ra8 29.b4! another excellent move. Black might have two knights for White's rook, however, White's pawn mass on the queenside became the key factor to decide the game in White's favor.
Second GM-norm: 3rd El Llobregat Open 2022
Aditya scored his second GM-norm at 3rd El Llobregat Open in December 2022 in Spain. He scored 6.5/9, scoring a win against GM Ivan Cheparinov (BUL), draws against GM Mateusz Bartel (POL), GM Karthikeyan Murali, GM Rodrigo Vasquez Schroeder (CHI) and GM Marcin Krzyzanowski (POL).
Cheparinov - Aditya Samant, Round 6
Aditya made an interesting sacrifice 13...Nxg3! Well it is not exactly a sacrifice as Black regains the knight in the following move. 14.Nxg3 f4 15.Rg1 fxg3 16.Rxg3 Nd7 the key reason behind 13...Nxg3 is to keep the white king stranded in the middle of the board and not allow it to be put into safety by castling on the kingside. The teenager scored a win eventually with his sharp play against the Bulgaria's top GM.
Third GM-norm: 53rd Biel Master Tournament (MTO) 2023
Four months after scoring his second GM-norm, Aditya crossed 2500 in the May 2023 FIDE Rating list. He earned his final GM-norm at 53rd Biel Masters Tournament (MTO) in Biel, Bienne, Switzerland. He defeated GM Daniil Yuffa (ESP), drew against GM Ngoc Truong Son Nguyen (VIE), GM Pranav Anand and GM Xiangzhi Bu (CHN).
Aditya Samant - Yuffa, Round 7
GM Daniil Yuffa (ESP) decided to sacrifice an exchange. 14.e5 bxc3 15.Bxa8 Qxa8 16.exf6 cxb2+ 17.Bxb2 gxf6 18.Qe3 and White went on to win the game.
Vishy Anand congratulated Aditya Samant on becoming India's latest GM
Biel Chess Festival tweeted an interesting fact about India getting its 83rd GM at this marquee event
Aditya hasn't read too many chess books, like the Grandmaster Preparation: Calculation Book by Jacob Aagaard and some endgame manuals. Till his 10th year, Aditya used to regularly attend school when he was not participating in tournaments, and now, after reaching 11–12, he attends school less. His school is quite supportive of his chess journey and thus allows him to take time off. He is pursuing science at CBSE, Suryadatta National School, Pune. Managing chess and studies is not easy and, therefore, takes up almost all his time.
Aditya's trainers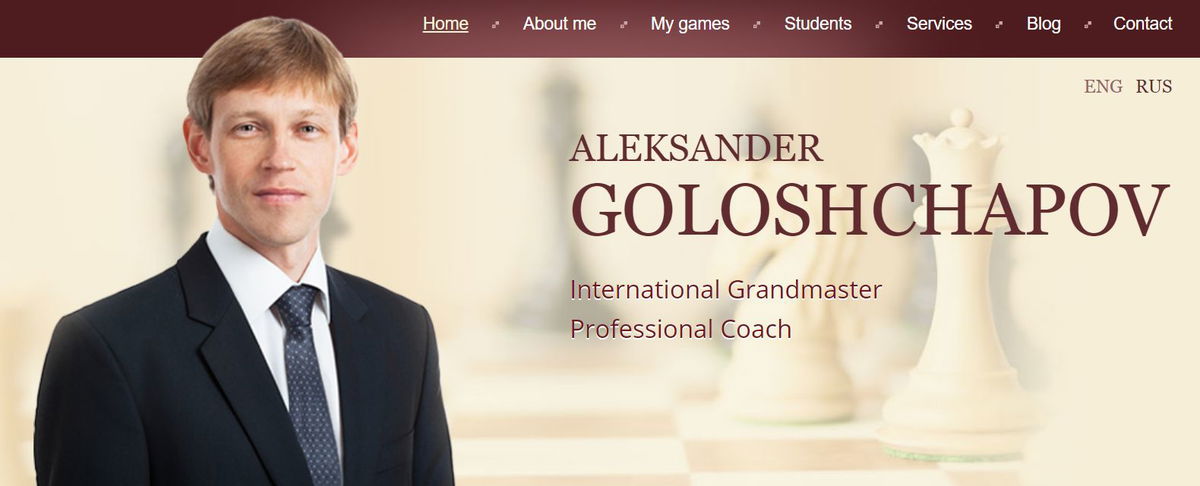 Going forward
Aditya is a very practical person and feels that not much has changed since he became GM; maybe a few congratulatory messages from friends and family. For Aditya, achieving GM title has become normal now, and his next target is to achieve a rating of 2700. He is already looking forward to improving his games, playing more games, and doing his best. The competitive spirit in the 2006 batch of kids is perhaps what has helped so many achieve great feats today. They include Gukesh, Pranav V., Leon Mendonca, Pranesh, Aditya Mittal, Pranav Anand and others. Right now, Aditya might play one or two tournaments, and then focus on giving his board exams. When asked if he has any hobbies, Aditya pauses for a bit and replies, "Not really!" The boy really eats, sleeps and breathes chess!
Replay Aditya Samant's games
Aditya Samant's Best Achievements
• Bronze - Asian Youth Under-8 Open 2015
• Silver - Asian Schools Under-11 Open 2016
• Second Runner-up - Kenya Open 2023
• Runner-up - 5th National Schools Under-11 Open 2016
• Champion - All India Rapid Rating Open 2021
• Champion - Shri Maheshwaranand Memorial Maharashtra Rapid Rating Open 2021
• Champion - Pune Zonal Chess Tournament 2018
• Second Runner-up - 63rd SGFI National Team Under-14 Boys 2017-18
• Champion - Maharashtra State Under-14 Boys 2018 and 2019
• Runner-up - State School Under-14 Boys 2017
• Second Runner-up - Maharashtra State Under-11 Boys 2015
• Champion - Pune District Under-13 Boys 2016
Videos
---