"Adhiban - The Beast" to make his debut in reality TV show Bigg Boss
Bigg Boss is one of the most popular TV reality shows in India, followed by millions of people. Usually they have contestants who are TV actors, models or well known celebrities from the world of Bollywood. But in 2020, the show is coming in with a twist! The Beast of India chess, B. Adhiban known for his witty humour and interviews will be one of the contestants and will look to win the prize of Rs. 1 crore (US$ 131000). This is only the second time in the history of Bigg Boss that a sports player has been roped in after wrestler Sangram Singh participated in 2013. We bring you the exciting story.
'Chess players lack glamour' is an outdated statement. Chess is no longer viewed as a game where two gentlemen are hunching over a 64-squared board, trying to figure out their way through the labyrinth of unfathomable complications. In fact ESPN recently wrote an article where they explained how the stress during a game of chess could lead to weight loss which is equivalent to a boxing encounter! Led by Magnus Carlsen as the World Champion, a lot of non chess institutions have begun showing interest in chess players.
In Indian chess it has been Vishy Anand, who has been the most sought after brand ambassador for different companies in different spheres.
Although it has all begun with Vishy Anand, things have not been limited to him. In fact more and more youngsters are being signed up by different companies to promote their products.
But this year 2020, you will see chess gain popularity levels like never before! Why? Because B. Adhiban, better known as the "Beast" will be a part of the reality TV show Bigg Boss as a contestant!
What is Bigg Boss? It's a reality show where contestants called "housemates" live together in a specially constructed house that is isolated from the outside world. Housemates are voted out (usually on a weekly basis) until only one remains and wins the cash prize. During their stay in the house, contestants are continuously monitored by live television cameras as well as personal audio microphones. Bigg Boss is a Hindi (Bollywood) adaption of Big Brother created in Netherlands by John de Mol Jr., largely based on the Celebrity Big Brother model owned by the Endemol Shine Group. Bigg Boss debuted on television in 2006 through Sony Entertainment Television with Arshad Warsi as the host. The show gained popularity after Shilpa Shetty emerged as the winner in Celebrity Big Brother 5 (UK) and replaced Warsi as the host in the second season of Bigg Boss. From the second season, the show has moved to Viacom 18's Colors. In 2020, the show will see its 14th season.
The prize money for the first five seasons was a mammoth Rs. 1 crore. The last eight editions have had the first prize of Rs. 50 lakh. This year the plan is to have the money back to where it was at Rs. 1 crore. The show will begin just like every year in October 2020 and will last for around 3.5 to 4 months.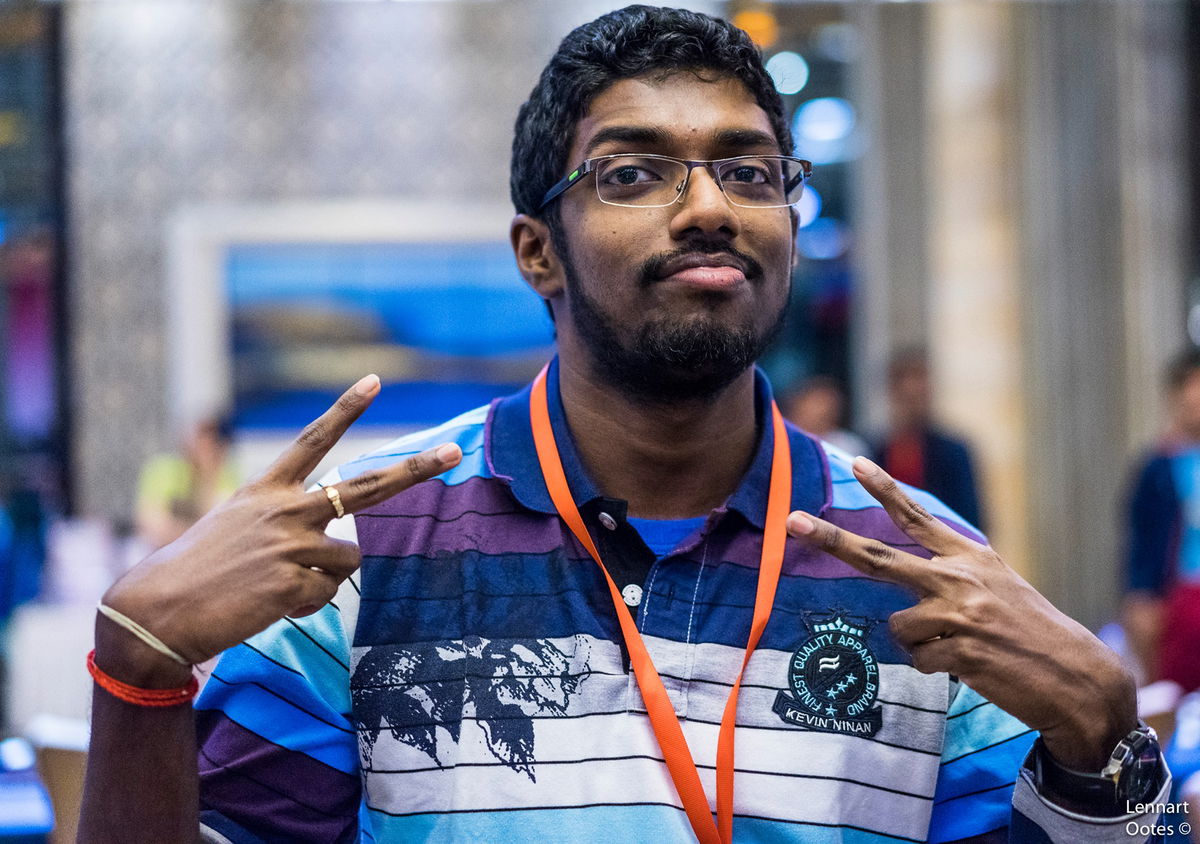 Why was Adhiban selected as one of the participants? In an interview with Forbes India, Deepak Dhar, the managing director of Endemol Shine India said, "I am always looking for contestants without inhibitions. The show requires the house to have participants who are boisterous and known to the audience. Bigg Boss is not scripted and our challenge has been to keep it edgy. We need participants who are not afraid to express their emotions." Although the show is never short of contestants who are entertaining, there was an intellectual element missing. The producers decided to look for someone who could appeal to both the intellectual as well as the emotional audience. "We started looking at some sporting celebrities and chess was the natural place to turn to."
The first choice was naturally Tania Sachdev owing to her huge fan following both on social media and in real life. But Tania was unable to confirm her presence. Speaking to ChessBase India, Tania said, "It was a tempting offer. However, if I did reach the final three contestants, the show would run into January 2021 and clash with the Gibraltar Masters. Now this is an event that I definitely could not miss and hence had to give up."
India no.2, 25 years old and one of the smartest looking youngsters in the world of chess, Vidit was a natural candidate. While the Nashik lad was definitely in the reckoning, his "good boy attitude", modest and humble behaviour is what prevented him from landing the spot. It had to be someone who was bold, fearless and had the ability to speak his mind out. Once the casting team checked the interviews of Adhiban, they knew they had found their man! One of the insiders of Bigg Boss show, who doesn't want his name to be revealed said, "The way Adhiban spoke already made him the perfect candidate for a contestant at Bigg Boss. Having the nick name as "The Beast" was simply icing on the cake!"
"I am very excited at making my debut in reality TV", says Adhiban. "Bigg Boss is a show watched by millions of people across India and this is sure to not just boost my brand value but also that of the sport." Was he surprised that this opportunity landed out of the blue? "Yes, I definitely did not expect this. But I think I will fit in just fine. I am not easily intimidated and I speak my mind out. Also, I would say, staying in the house, is a lot like playing chess. Just that it will be chess off the board!" And what about his chess career? After all he won't be playing for nearly 4 months if he were to win the show. "With the Corona virus situation, things have slowed down quite a bit in the world of chess. A lot of tournaments have been cancelled and I expect things to pick up by the end of the year or early 2021. By that time I would be out of the house and would be raring to sit at the chess board!"
"The biggest advantage for a chess player is that he can keep himself busy in any situation," says Adhiban. "I have plenty of lines that I am working on and three to four months away from my laptop means that I can cook up some fresh novelties in blindfold mode in the contestants house!" What is it that excites Adhiban the most? "The prize money of Rs 1 crore is huge. However, more than the money it is the new experience that excites me. I do not know how things will pan out, but at least I won't be removed from the house for wearing a watch!" said Adhiban tongue in cheek, referring to his watch incident earlier this year at the National Team Championships.
After Sangram Singh in 2013, Adhiban is only the second professional sports player who is making it to Bigg Boss. As for the other participants, it's still not clear who they will be. The casting crew is looking at roping in a big Bollywood celebrity apart TV show actors. Here's a look at who the participants were last year:
We wish Adhiban the best in this new role. It will be exciting to see the "Beast" on the TV screen later this year!
---