From rejuvenating agriculture to transforming chess - Know Akshayakalpa better!
Corporate sponsorship in chess is nearly non-existent. But Akshayakalpa, a Karnataka based agricultural company is spending nearly 40 lakhs to stage the biggest ever state tournament in the history of Indian chess. Why is Akshayakalpa doing this? What exactly does Akshayakalpa do? We are sure many of you have this question on your mind. ChessBase India founders Sagar Shah and Amruta Mokal made their way to Tiptur to get a first hand view of Akshayakalpa's operations. They spent an entire day in the small town and at the end of it, were thoroughly impressed. Our final conclusion: It's an honour for the game of chess to be associated with a company like Akshayakalpa which believes in truthfulness, transparency and above all socio-economic development of India.
Photos by Amruta Mokal
From the 14th to the 18th April 2018 the biggest state tournament in the history of Indian chess with a prize fund of Rs. 10 lakh is going to be held in Karnataka. This is big news for chess fans all over India. It has raised the bar for the organization of all the state level tournaments in our country. From our previous article, you might remember that the sponsor of this tournament is the Akshayakalpa group - an agriculture based company. But what exactly are they doing? And why are they supporting chess? Amruta and I were eager to know about it and hence made a trip to Tiptur, a small town in Karnataka where Akshayakalpa is making a huge difference at the grass root level.
Shashi Kumar, the CEO of Akshayakalpa, in his younger days was studying at the Illinois University of Technology in the United States. Usually people who study Masters in the US, finish it, find a lucrative job and settle down in America. However, Shashi had different plans. He, some of his friends and like-minded individuals wanted to make a difference at the grassroot level. They wanted to empower the women of our country. For this they devised the idea of a "commune". It was pretty much a Gandhian idea where women who lived in rural areas would be inducted in a commune and taught life skills. The plan was to equip them with life skills at the commune so that they could make a positive difference in the society when they went back to their respective villages. While the idea of commune was theoretically excellent, practical challenges faced by Shashi and his team were huge. The idea of a commune fell apart but Shashi didn't give up his dream of making a difference. He decided to build up a company which would empower the farmers of our country and as the company would grow he would employ more and more women so that his idea of women empowerment would also be fulfilled.
Shashi Kumar's family comes from a background of agriculture. But farming in India is not a very stable occupation. There are so many irregularities that you have to address to. Sometimes it doesn't rain, sometimes you have insects attacking the crop, sometimes the animals destroy the harvest, the farmers don't really know about the distribution channels, they do not know the demand, how much their product is worth and so on - the list is endless. If Shashi Kumar had to truly empower the farmers he had to find something more stable than agriculture related to crops. That's when the idea of milk struck him. Milk is a commodity which has a ready made market, it is not heavily dependent on rain and in general is a product where you can have more control over the production process. Thus, Akshayakalpa was formed with an intention to streamline and make the entire process of milk production more scientific in nature. How did Shashi Kumar and the entire team of Akshayakalpa manage to rejuvenate Indian agriculture? Let's have a look.
Akshayakalpa began in 2011 in Tiptur with an aim to make the process of milk production more scientific. For this they chose 160 farmers in villages in and around Tiptur. The initial resistance by the farmers was quite heavy, but later they agreed. The interesting thing to note is that it has been eight years since the start of the company but Akshayakalpa still has 160 farmers only, like it had in the first year. Instead of trying to expand and take a lot of farmers in their program, Akshayakalpa decided to stick with the same number of farmers and work on improving their processes and the yield of milk. A farmer who used to earn Rs.7000 in 2011 now earns nearly Rs. 48,000. How did they do it? We visited a typical Akshayakalpa supported farm.
Umesh decided to enroll under Akshayakalpa's program four years ago. First two years were quite tough as Akshayakalpa made all the changes in the farm to make it into an organic one and a thorough background check was done to ensure the farmer's credit worthiness. Umesh and his family followed the entire procedure. Once everything was set, Umesh was taken to Tata Capital by Akshayakalpa (Akshayakalpa has a tie up with Tata Capital. Nearly Rs.30 crore worth of loan has been given to the farmers by Tata Capital till date.) and his loan of approximately Rs.20,00,000 was sanctioned. Now have a look at how this money was utilized: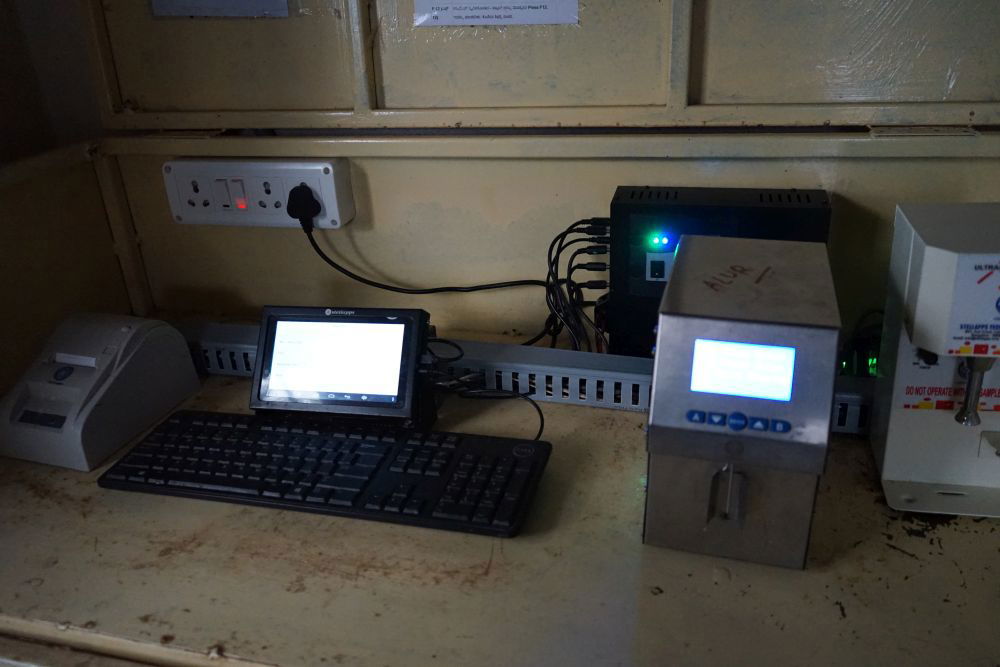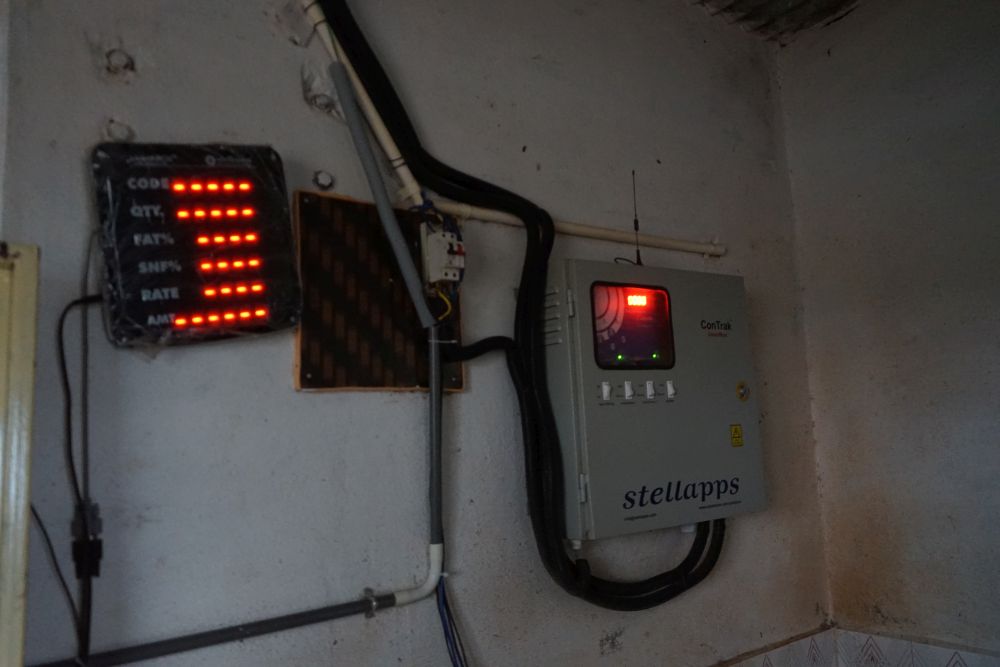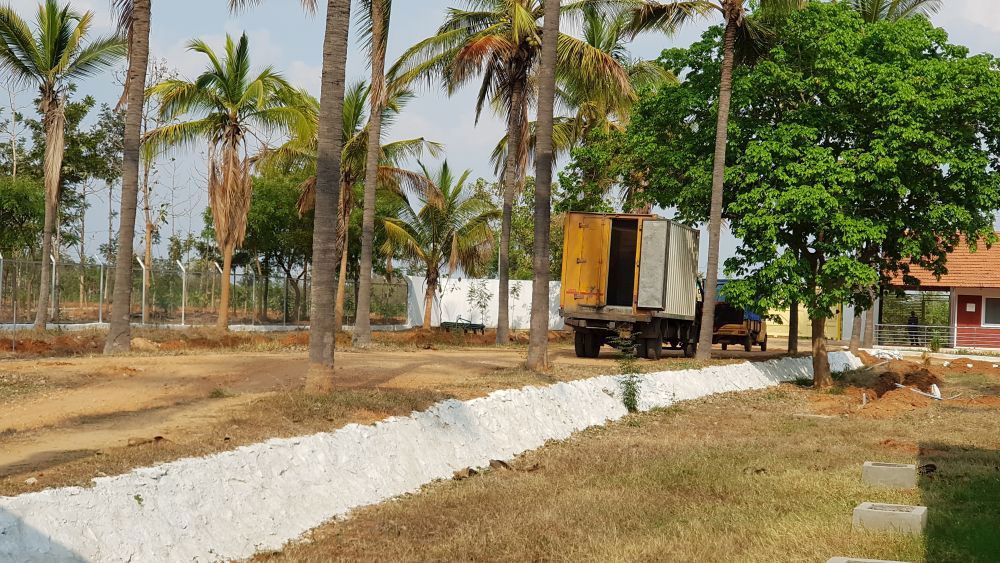 Akshayakalpa has 160 farmers who deliver 11,500 litres on a daily basis. Akshayakalpa started with 160 farmers in 2011 and it has still stuck to the same number. In these eight years it has tried to increase the milk per cow yield through meticulous planning and research. For the entire process to work smoothly, the cows should be in good health. For this Akshayakalpa has its own Heifer Research Unit where they rear 88 cows and document everything that happens in their life right from birth.
Akshayakalpa organic milk is high quality and that is for sure. Hence, the price is also substantially higher than the normal milk. One litre of Akshayakalpa organic milk costs above Rs.70, while its competitors sell for somewhere around the Rs.45 mark. But when you buy the other brands you are not assured of the quality control at the same level as Akshayakalpa. Says Shashi Kumar, "We currently deliver Akshayakalpa organic milk and products to 15,000 homes exclusively in Bangalore. People are ready to pay more and the demand of our products is growing. Until now the farmers who work with other vendors have had to face grave financial problems because they would get so little money. They always have to subsidize their labour. But at Akshayakalpa, the farmers earn well if they maintain the quality standards. A farmer who used to earn Rs 7,000 per month (net of all expenses), now earns close to Rs.45,000 with Akshayakalpa. We have made the milk production process, scientific and season independent. While earlier it was a challenge to enroll the farmers, we now have a huge list of them, nearly 900+, who want to join us. We are picking them very carefully."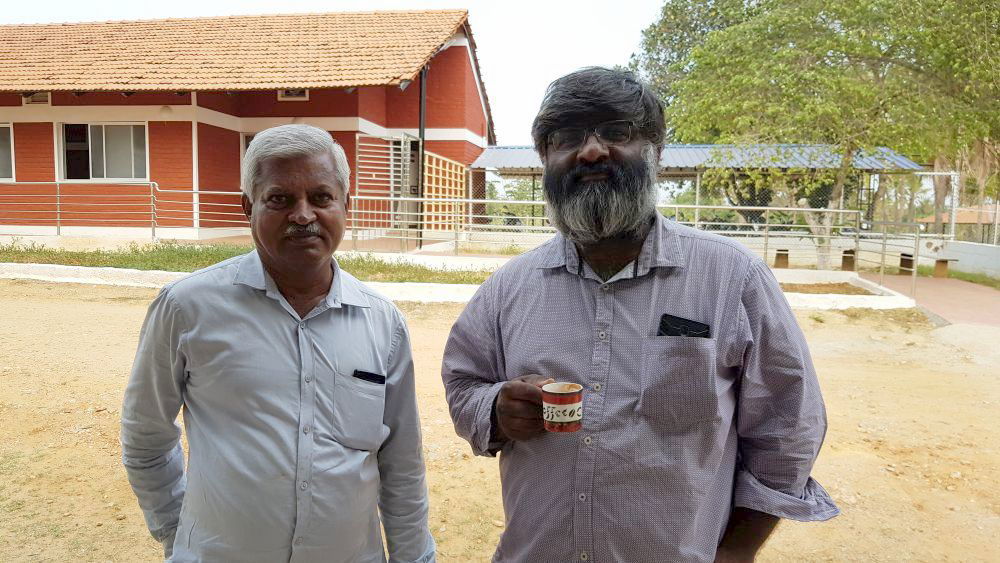 Personally for me, visiting Akshayakalpa farms was a refreshing change. Here was a group of 85 people who wanted to rejuvenate the way agriculture was done. Rather than focus on quantity, their main aim revolved around quality. The farmer drop-out ratio was nil, the loan defaulters were nil. I never thought that agriculture could be done is such a scientific manner. A visit to Akshayakalpa changed my outlook towards agriculture. And the initial idea of woman empowerment that Shashi Kumar set out with is being fulfilled. More than half the staff of Akshayakalpa are women. "The next CEO of the company is going to be a woman," says Shashi Kumar. Well, we only hope that she would be as chess loving as her predecessor!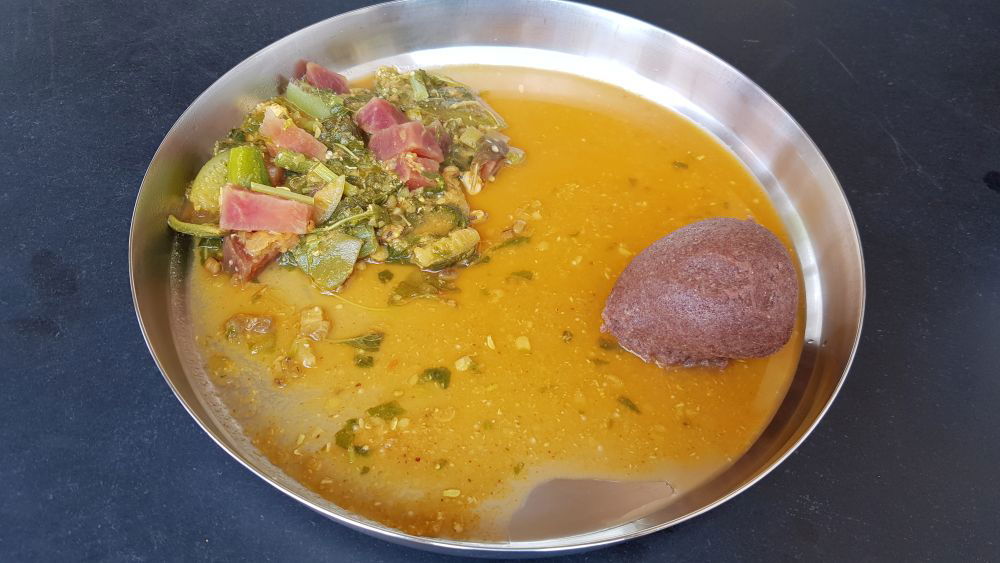 Why is Akshayakalpa supporting chess in such a big way?
Link and related articles:
The chess playing CEO of a huge agricultural company says no to corruption
Rs.10 lakh! Biggest ever state championship in the history of our game
---