Champions Showdown 9LX: Carlsen and Dominguez-Perez share the lead
The unprecedented pandemic Covid-19 might have caused a lot of events to be cancelled or delayed, however Saint Louis Chess Club continues their tradition and due to the prevailing circumstances they shifted the 2020 Champions Showdown Chess 9LX to online with an incredible lineup starring Magnus Carlsen, Garry Kasparov, Wesley So among the World Champions and two-time World Cup winner Levon Aronian, Speed King Hikaru Nakamura and others. Each day three rounds are played. Three minutes are given to the players after the randomly drawn position is shared with the players. Carlsen and Dominguez-Perez scored 2.5/3 to take the lead after Day 1. Round 4 resumes tonight from 11:33 p.m. IST. Photo: Saint Louis Chess Club Live stream
Carlsen faces Kasparov after 16 years
When Kasparov and Carlsen are playing in the same tournament, it is obviously expected that to be the most anticipated match of the tournament. Why wouldn't it be? Because they faced each other in a tournament for the first time in more than 16 years. It goes without saying that a lot has changed since 2004. Carlsen got a winning position in the endgame but he missed it. Do check out the game and the analysis by IM Sagar Shah. Carlsen finished Day 1 of 2020 Champions Showdown Chess 9LX with 2.5/3 along with Leinier Dominguez Perez who also finished with 2.5/3, scoring a victory over Nakamura and Firouzja and making a draw with the reigning Fischer Random Official World Champion Wesley So.
Round 1
Firouzja had decisive advantage in the endgame but he missed seizing his opportunity.
Firouzja - Kasparov
The game continued with 32.c4. Find out what was the better continuation for white.
Dominguez Perez - Nakamura
Black played 44...Ke5 which was a mistake and white got decisive advantage. Find out the best continuation for black here.
The most interesting draw of the day definitely goes to Aronian and Caruana.
Aronian - Caruana
Although Aronian had a decent advantage in the endgame.
Aronian played 24...a5 in the game. However, there was a better continuation for black. Find out what it is.
Round 2
The game between Kasparov and Carlsen was obviously the most anticipated game of Day 1. Before the match, this is what they tweeted about their inevitable encounter.
Carlsen got a winning position in the endgame, until he made a mistake and allowed Kasparov to equalize.
Kasparov - Carlsen
The game continued with 31...Rf7. Find out the winning continuation for black here. Carlsen was visibly unhappy with his choice of move.
FIDE Director-General Emil Sutovsky tweeted about the similarity of the endgame with Botvinnik-Fischer's endgame in 1962 which Anish Giri also mentioned during his live stream.
Round 3
Svidler got a win against after 22 years in a tournament. The last one was also in an online match, although it was blitz. ACP President GM Alex Colovic pointed out about the statistical fact.
Svidler - Kasparov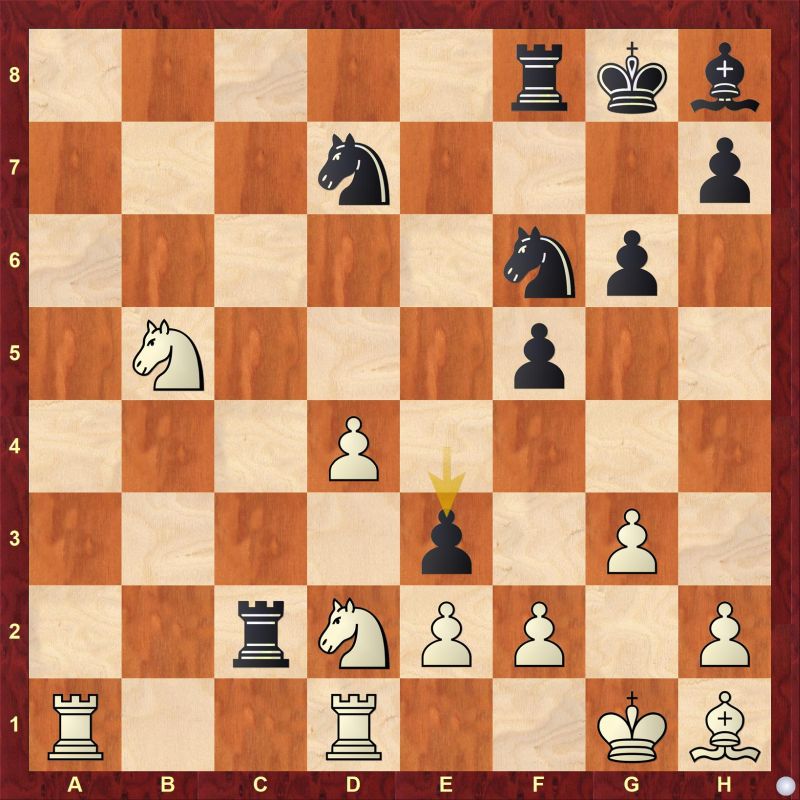 It all went downhill for black after 22...e3. The position was fine for black otherwise.
Carlsen scored a fantastic win over Caruana to end the day with 2.5/3
Carlsen - Caruana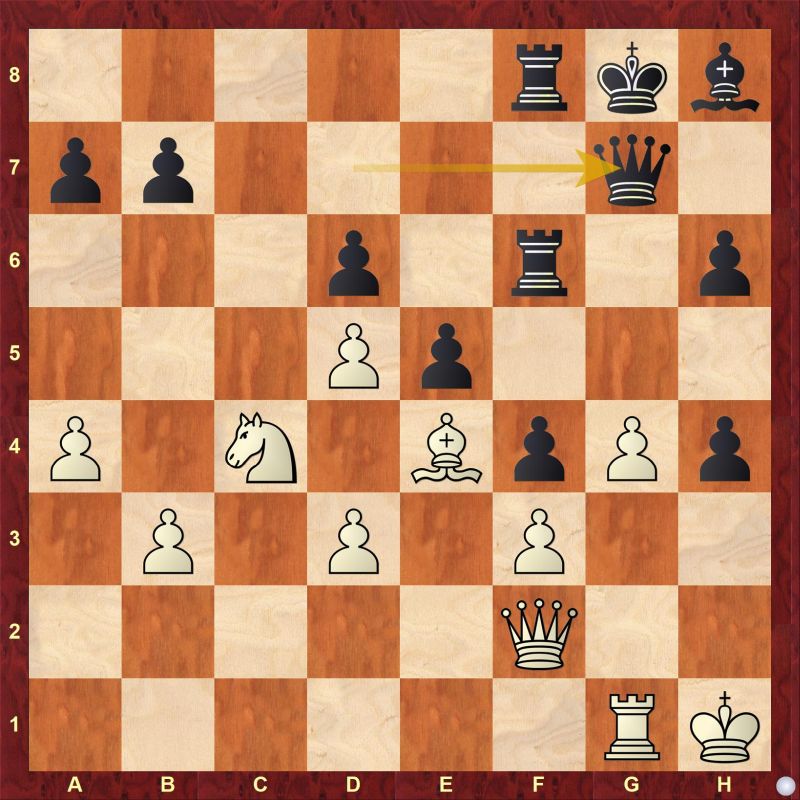 Find out which pawn white should take and why. Also, what should have black played instead of 31...Qg7
Replay all Round 1-3 games from Day 1
Replay the live stream
Standings after Round 3
Schedule
| | | |
| --- | --- | --- |
| DATE | TIME | EVENT |
| Sept. 11 | 11:30 p.m. | Draw for Position |
| Sept. 11 | 11:33 p.m. | 9LX Round 1 |
| Sept. 11 | 1:00 a.m. | Draw for Position |
| Sept. 11 | 1:33 a.m. | 9LX Round 2 |
| Sept. 11 | 2:30 a.m. | Draw for Position |
| Sept. 11 | 2:33 a.m. | 9LX Round 3 |
| Sept. 12 | 11:30 p.m. | Draw for Position |
| Sept. 12 | 11:33 p.m. | 9LX Round 4 |
| Sept. 12 | 1:00 a.m. | Draw for Position |
| Sept. 12 | 1:33 a.m. | 9LX Round 5 |
| Sept. 12 | 2:30 a.m. | Draw for Position |
| Sept. 12 | 2:33 a.m. | 9LX Round 6 |
| Sept. 13 | 11:30 p.m. | Draw for Position |
| Sept. 13 | 11:33 p.m. | 9LX Round 7 |
| Sept. 13 | 1:00 a.m. | Draw for Position |
| Sept. 13 | 1:33 a.m. | 9LX Round 8 |
| Sept. 13 | 2:30 a.m. | Draw for Position |
| Sept. 13 | 2:33 a.m. | 9LX Round 9 |
Time is in IST
Prizes
Total Prize Fund: US$150,000
| | |
| --- | --- |
| Place | Prize |
| 1st | $37,500 |
| 2nd | $25,000 |
| 3rd | $20,000 |
| 4th | $15,000 |
| 5th | $12,500 |
| 6th | $10,000 |
| 7th | $7,500 |
| 8th | $7,500 |
| 9th | $7,500 |
| 10th | $7,500 |
Links
---