The first ever No-Castling Chess Tournament results in 89% decisive games!
Vladimir Kramnik suggested the idea of No-Castling chess a couple of months ago. All the rules of chess remain the same, just that both the players cannot castle. How does removing this one rule alter the game? Well, we decided to put this idea to test by getting 13 of the strongest Indian youngsters (average Elo - 2457) and holding the first ever No-Castling chess tournament at the Microsense Kramnik Gelfand Training camp in Chennai. It was a hard fought event with GM Raunak Sadhwani winning it ahead of many other talents. The most heartening thing to see was the number of fighting games! Out of the 27 games played, 24 of them ended in decisive results with only three draws. We bring you a comprehensive report with all the games, videos, analysis by Sagar Shah and some brilliant photos by Amruta Mokal.
The first ever no-castling tournament
A couple of months ago, 14th World Champion Vladimir Kramnik suggested a variant of chess where all the rules of the game remain the same - only both players cannot castle! It was not just a random suggestion. Kramnik had done his homework. Working with DeepMind's AlphaZero, he had come to the conclusion that the games remain interesting and we are able to avoid theoretical discussions. The main point as Kramnik mentioned was to get rid of theory in chess. If you play a theoretical line in no-castling chess, it is quite possible that after 15 moves you realize that this line is absolutely no good because you just cannot castle anymore! It was something exciting and new, and so on the rest day at the Microsense Kramnik Gelfand Training camp, we decided to hold the first ever no-castling chess tournament.
Executing a no-castling chess tournament is simple. From the point of view of implementation, you don't have to do anything special. Players don't have to learn any new rules, they just don't have to castle. For eg. if you played the Fischer Random chess, you need to actually learn how castling works, how should the initial positions of the pieces be determined, how should the games be saved later for sharing with the viewers and many more issues. No-castling chess is oblivious to these!
After five days of intense training, Kramnik and Gelfand decided they and the students needed some time off. The trainers decided to go on a short trip to Mahabalipuram. It's just a 30-minute drive from the camp venue. They decided that they would come back around evening and witness the no-castling chess tournament. We decided to plan the event in a way that when Kramnik and Gelfand would be back, they could see the finals! The format decided was knock-out and to make it more exciting ChessBase India instituted the prize fund of Rs.20,000 and three autographed DVDs. The winner was to get Rs.10,000 and a signed copy from Kramnik and Gelfand of Correspondence Database 2020. Second place was Rs.5,000 and a signed copy of Fritz 17 and third was Rs.3000 and a signed copy of Mega Database 2020. We also had a special best game prize of Rs.2000.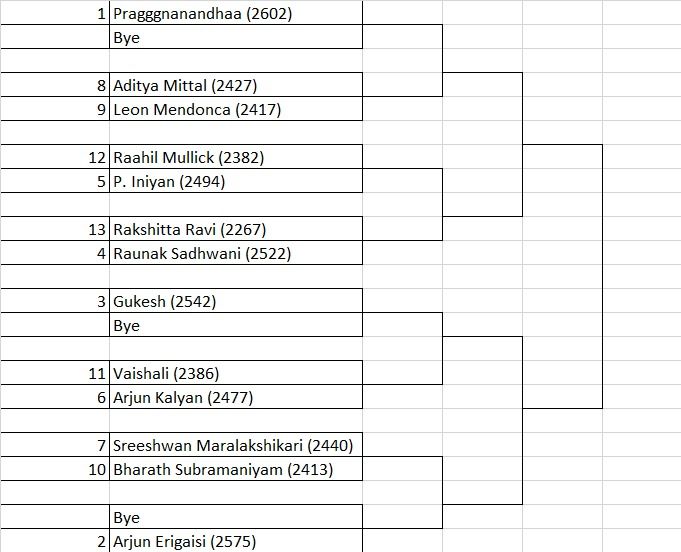 As we had 13 players the top three seeds got byes in the first round. Each match between two players consisted of two games of 5 minutes + 3 seconds increment. If the scores were tied at 1-1 then an Armageddon would be played with white having five minutes and Black four with draw odds for Black. The event had five GMs, six IMs, one WGM and one WIM! An average rating of 2457! This was a group of competent players who were going to indulge in a variant which would tell us more about its viability.
Before you read the tournament report, I would like to acquaint you with a game which shows the virtues of the No-Castling chess.
Arjun Kalyan vs Gukesh, Quarter finals Armageddon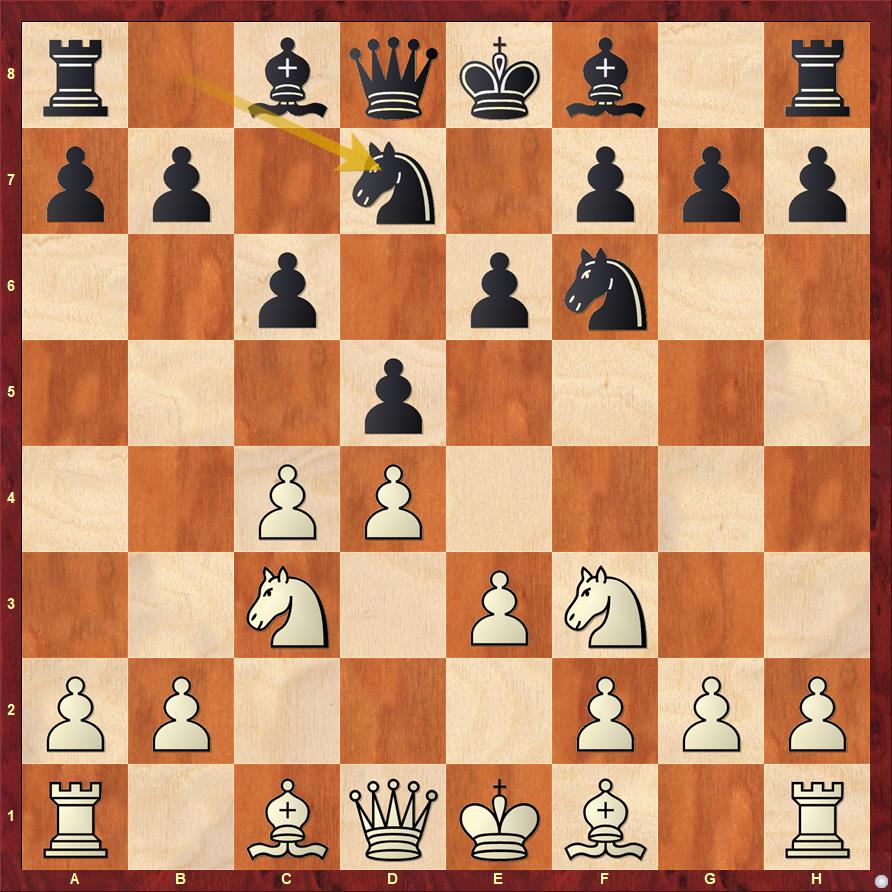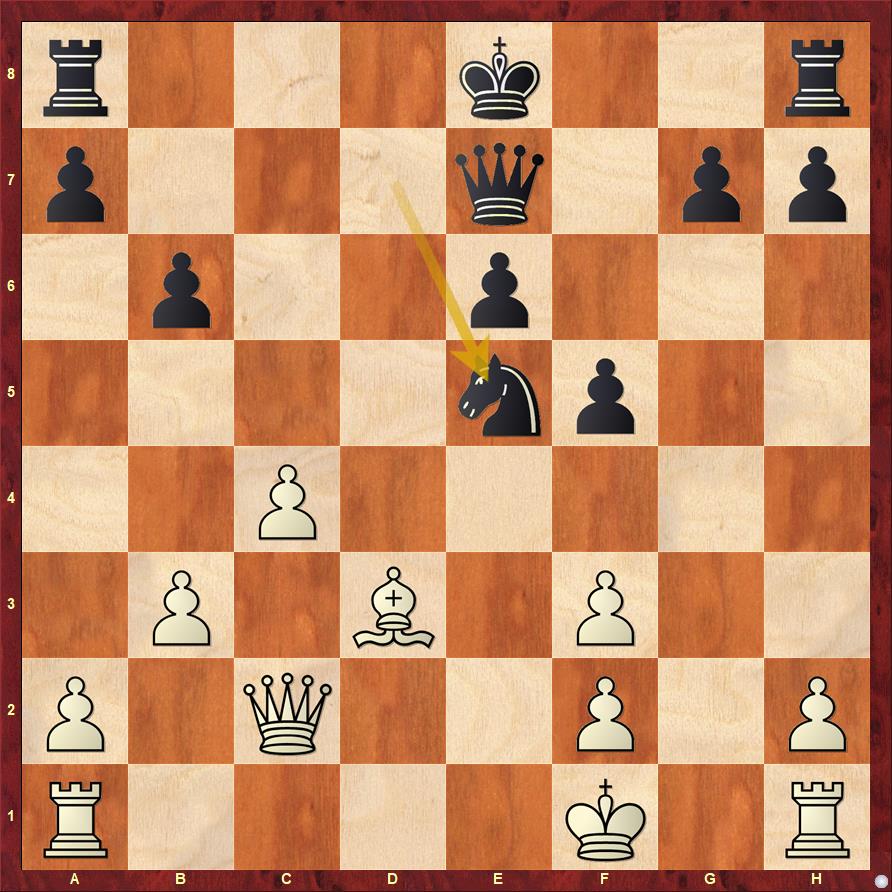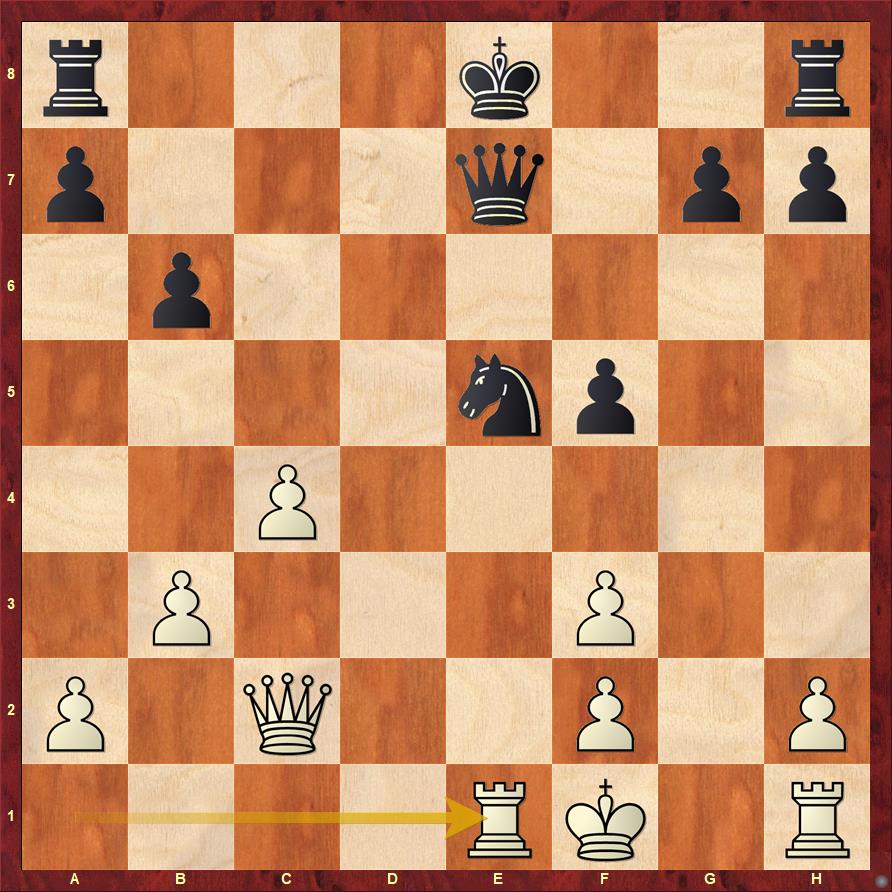 Round of 16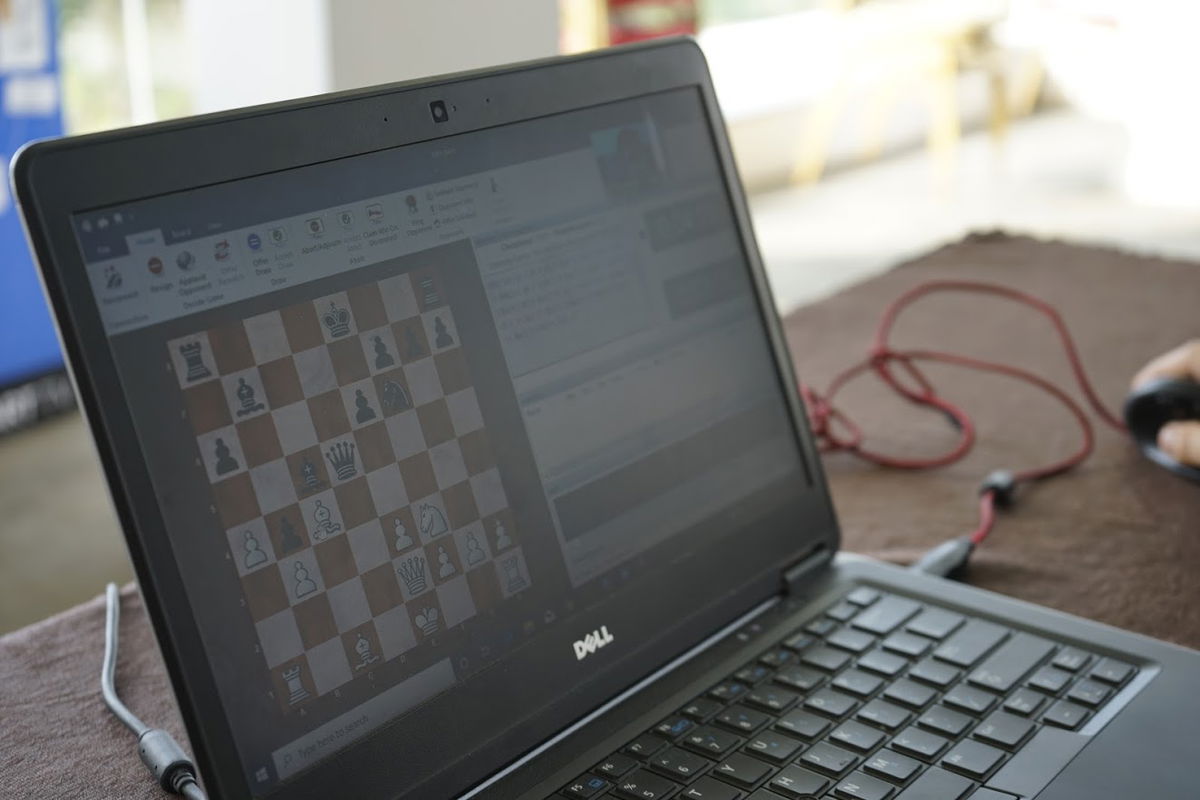 It is praiseworthy that Aditya who is suffering from a recent accident, did not let his injury come in way of participating in the event. He played online via PlayChess.
Quarter finals
The five favourites had won their games and qualified to the quarter finals. The three top seeds who had a bye in round one now joined them. There were definitely going to be quite some interesting games.
Gukesh struck in the first game and won his game with the black pieces.
Arjun Kalyan was quick to strike back and levelled the score.
The game went into an armageddon where Arjun had the white pieces and was in a must-win situation. We already have seen the game at the start of the article. Arjun won the game and set up a semi-final clash against Arjun Erigaisi.
Semi-finals:
Raunak's superior understanding of the openings in No-Castling chess and also his subtle handling of the middlegame positions gave him a 2-0 victory over the top seed Pragg.
A 2-0 win for Raunak gave him a berth in the finals. Which of the Arjuns was going to be his opponent?
Arjun Erigaisi is 100 points stronger than Arjun Kalyan and was definitely the favourite in the match, but in No-Castling chess, the ratings mean very little. Arjun Kalyan managed to capitalize on Erigaisi's every error and won the match with a score of 1.5-0.5. Game one ended in a draw, while the second game ended in a win for Kalyan.
The battle for the third place:
The battle for the third place was between Arjun Erigaisi and R. Praggnanandhaa. It was clear that Pragg was not in his best of forms chess wise and also health-wise. On the next day, he even pulled out of the camp because of high fever. He lost his match 2-0 against Arjun Erigaisi.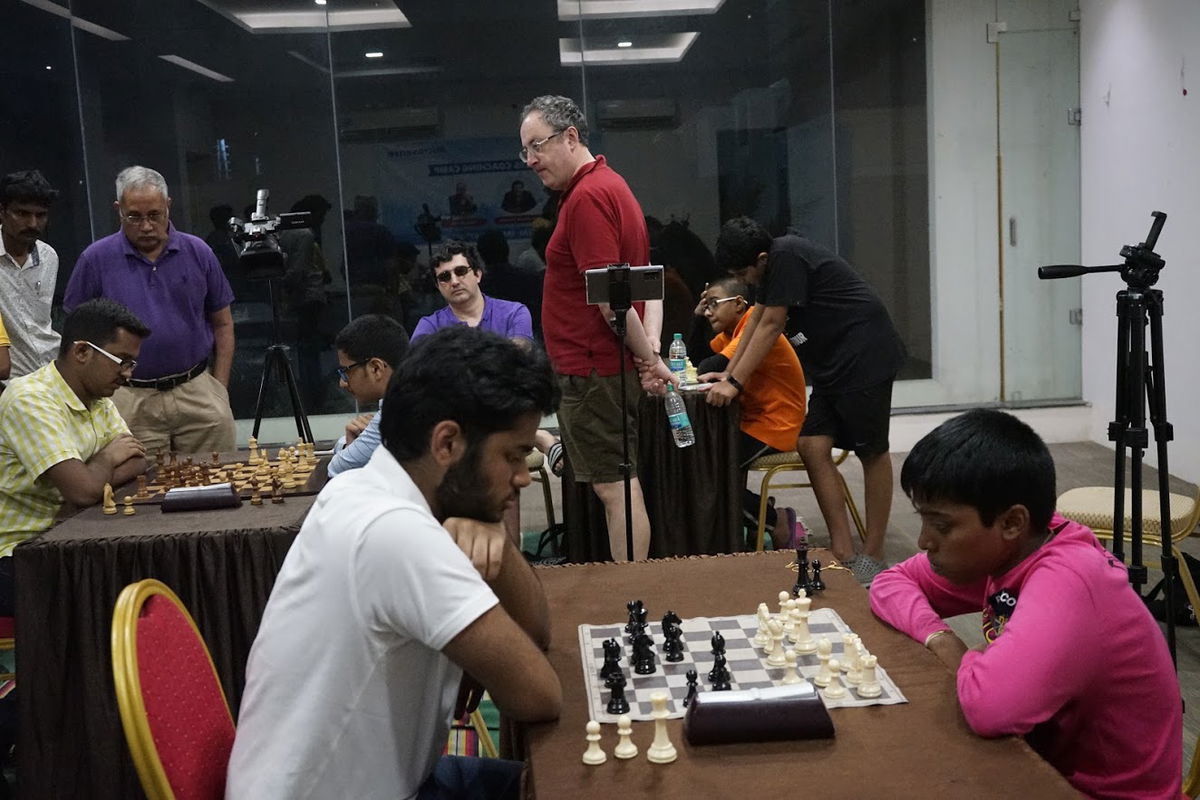 Finals
The much anticipated finals was between Arjun Kalyan and Raunak Sadhwani. After beating Iniyan and Pragg, Raunak was definitely a favourite, but Arjun too had played excellent chess eliminating not just Gukesh but also Arjun Erigaisi. In the first game it seemed like Kalyan would take home the full point.
Arjun was a pawn up and clearly better. He was unable to breakthrough and at some point it was just prudent to accept the draw. Under grave time pressure, he blundered and Raunak picked up the full point.
Raunak never really was in any danger in game two and it ended in a draw, giving Raunak the title of the first ever No-Castling tournament Champion!
The exhibition match between Kramnik and Gelfand
Visit by Aruna and Akhil to meet Kramnik and Gelfand
Vishy Anand is busy playing at the Wijk Aan Zee in Netherlands. Hence, it was Aruna Anand and little Akhil who came to meet Kramnik and Gelfand!
We hope that you enjoyed the coverage of the first ever No-Castling Chess Tournament. Our idea with organizing this event was to give a practical insight into how Kramnik's idea pans out when two real chess players sit across the board against each other. To make sure they are motivated and fight hard, we kept a decent prize fund. The result? Out of the 27 games that were played only three ended in draws! 24 decisive games and a lot of fighting chess. The players enjoyed playing this variant and it is quite possible that many more organizers would want to try this out in the future.
---