10th Norway Chess 2022 R8: Carlsen survives Maxime scare, Anand blunders
Magnus Carlsen was completely lost against Maxime Vachier-Lagrave in both Classical and Armageddon encounter. The world blitz champion could not capitalize the few chances he had to spoil the world no.1's chances to register his fifth Norway Chess triumph, fourth consecutive. The Armageddon also had an exciting finish in the end until the Frenchman blundered. Speaking of blunders, Vishy Anand made a shocking err against Shakhriyar Mamedyarov. He resigned immediately once his opponent returned to the board. The Azerbaijan no.1 is currently a half point behind Carlsen at 14.5/24, followed by Anand 13/24. Final Round 9 starts today at 5 p.m. local time (8:30 p.m. IST). Photo: Lennart Ootes/Norway Chess
Can Carlsen make it four in-a-row?
The World no.1 has won Norway Chess four times before - 2016, 2019, 2020 and 2021. A Classical victory against Topalov earns him fourth consecutive and fifth overall win, whereas a draw will leave things in Mamedyarov's hands. For Anand to win this tournament, few things need to fall in place in his favor - Carlsen must lose against Topalov in Classical battle, Mamedyarov draws his Classical encounter and Anand must beat Tari in Classical game. Thus, even if Mamedyarov wins the Armageddon against Radjabov, both him and Anand will tie at 16 points. In that case, Blitz ranking will come into effect as tie-breakers where Anand finished ahead of Mamedyarov.
Carlsen - Vachier-Lagrave: 1.5-1
Magnus Carlsen was completely lost in the endgame against Maxime Vachier-Lagrave. However, the world champion escaped with a draw when the Blitz world champion could not spot the winning opportunity.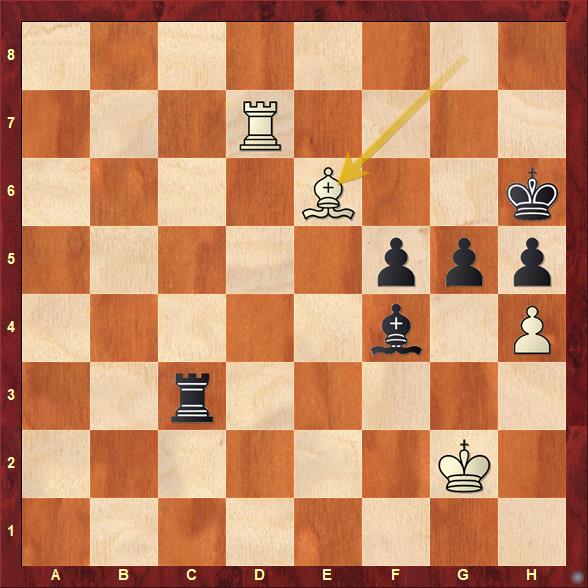 48...gxh4 49.Bxf5 h3+ is completely winning for Black. However, the game continued 49...Kg6 50.Rd5 g4 51.Bxf5+ and the game ended in a draw. Black had one more opportunity in the next few moves.
Vachier-Lagrave once again got another good opportunity in the Armageddon.
Carlsen - Vachier-Lagrave, Armageddon
33...d4 and the idea of pushing the connected central passed pawns would have been mightier than 33...f4.
The knight at a first glance may seem to be trapped, however it is not over yet. Black can still salvage a draw which is a win for Black in Armageddon. Can you find out how? 49...Nb4 50.Kxb4 and White won the game in the next few moves.
Anand - Mamedyarov: 0-3
Vishy Anand made a one-move tactical mistake against Shakhriyar Mamedyarov. He immediately resigned once his opponent returned to the board.
22.Qb5 cost White the game because 22...Qxf3+ drops the knight. White is unable to recapture it 23.Kxf3 on account of checkmate Nh4#. 22.Qf5 was playable.
Replay Round 8 games
Standings after Round 8
Round 9 pairings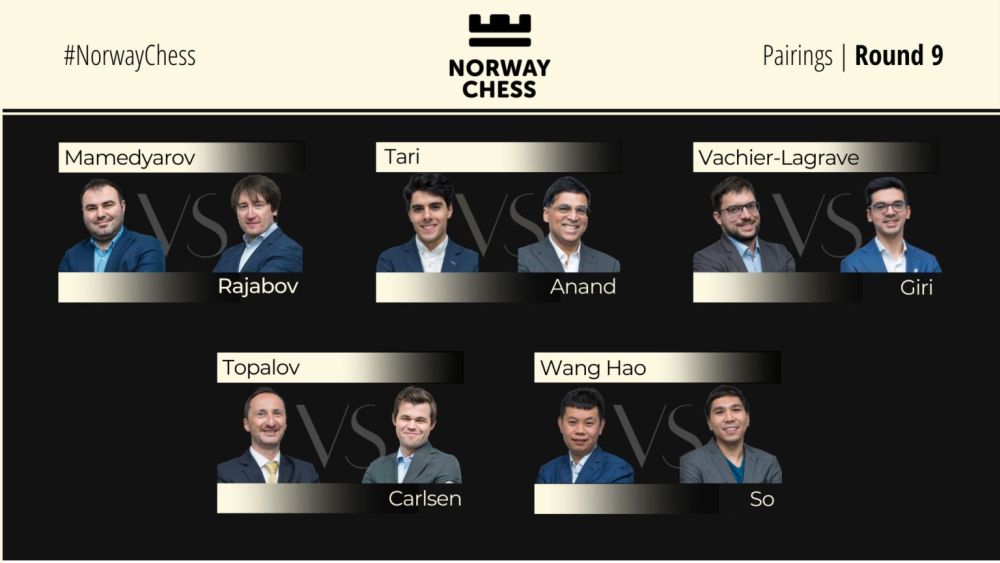 Schedule
Blitz Round 1 starts on 30th May 2022. at 6 p.m. local time (9:30 p.m. IST).
Classical games will be played from 31st May to 10th June 2022. Everyday game starts at 5 p.m. local time (8:30 p.m. IST). 4th and 8th June are the rest days.
Links
---