10th Norway Chess 2022 R6: Carlsen gains sole lead, Anand wins Armageddon against Giri
Magnus Carlsen scored his third Classical victory of 10th Norway Chess 2022. Thus, he has gained sole lead 12.5/18 for the first time in this event. Vishy Anand drew his Armageddon against Anish Giri. Although, Anand was completely winning the endgame. Draw with black pieces in Armageddon means he won the match. He is now currently trailing Carlsen by a full point at 11.5/18. Wesley So made an interesting queen sacrifice against Aryan Tari and won the Armageddon. He is at 10/18. Anand will face Radjabov before heading towards the final rest day of the event. Round 7 starts today from 5 p.m. local time (8:30 p.m. IST). Photo: Lennart Ootes/Norway Chess
Carlsen wins his third Classical game of the event
World no.1 Magnus Carlsen has racked up his third Classical victory of the event. It helped him to jump to the top of the leaderboard. Three Armageddon went in favor of the player with black pieces.
Giri - Anand: 1-1.5
Anish Giri opted for 1.b3 in the Armageddon. He later admitted in the post-match interview that it is a terrible opening. Vishy Anand was completely winning the Armageddon in the endgame, after their Classical encounter ended in a draw.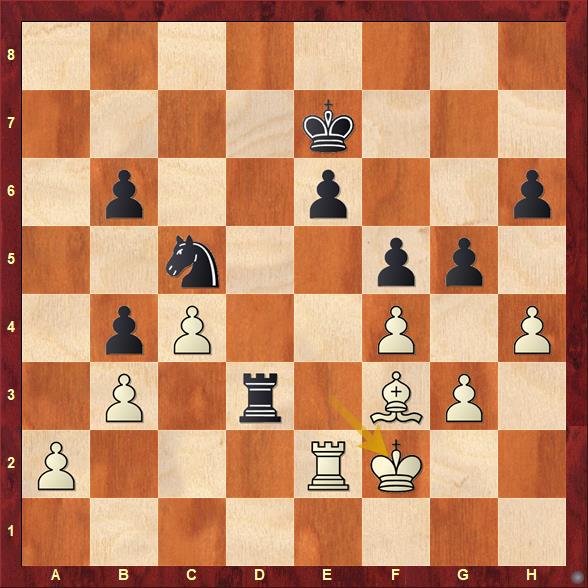 Either 33...gxf4 or gxh4 followed by Rc3, Nd3 is completely winning for Black. The game continued 33...g4 34.Bg2 Rc3 and Giri offered a draw after a few moves. Anand gladly accepted it because a draw with black pieces in Armageddon means a win for him.
Carlsen - Mamedyarov: 3-0
Magnus Carlsen won his third Classical game of the event when his opponent Shakhriyar Mamedyarov blundered in the endgame.
Find out the correct continuation for White after 46...Qb3.
Replay Round 6 games
Standings after Round 6
Round 7 pairings
Schedule
Blitz Round 1 starts on 30th May 2022. at 6 p.m. local time (9:30 p.m. IST).
Classical games will be played from 31st May to 10th June 2022. Everyday game starts at 5 p.m. local time (8:30 p.m. IST). 4th and 8th June are the rest days.
Links
---