Shaastra Rapid FIDE Rated Tournament — Invitation
The 1st Shaastra Rapid Fide rating tournament will be held in Chennai from 17th to 18th of December 2016. With the prize fund of Rs. 2,00,000, the event is scheduled to take place in IIT Madras Campus. The last date for registration for the event is 13th December. Play and enjoy the rapid tournament at the campus of the IIT-M! An invitation from Nitin Pai.
Shaastra Rapid FIDE Rated Tournament — Invitation
Shaastra is the Technical Festival of IIT Madras, which is ranked No. 1 in India in Engineering Colleges under the MHRD rankings 2016. Shaastra is the first ISO certified student-run fest in India.
This is the first time chess has been introduced as an event in Shaastra. It was planned last year, however, we did not proceed due to the Chennai floods. Shaastra fest will be happening from 31st December-3rd January. But due to International tournaments being held at the same time on those dates, the chess tournament will be happening separately from 17-18th December 2016.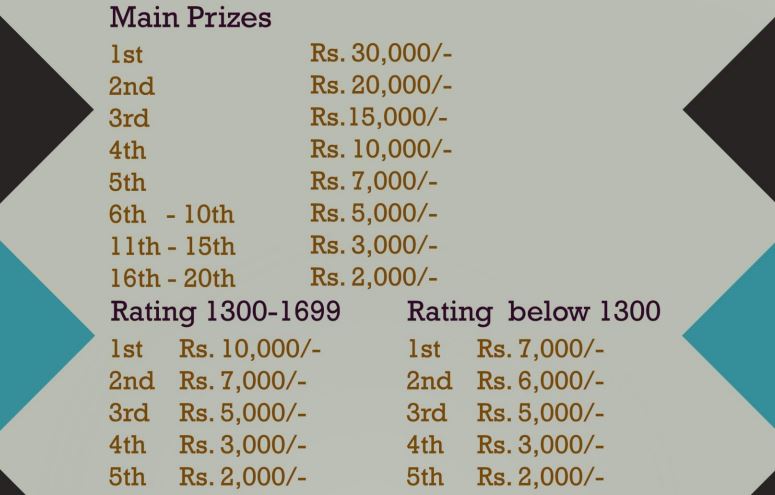 Indian Institute of Technology — Madras
Indian Institute of Technology Madras is a public engineering and research institute located in Chennai, Tamil Nadu and is one of India's most prestigious universities. It is recognized as an Institute of National Importance by the Government of India. Founded in 1959 with technical and financial assistance from the former government of West Germany, it was the third Indian Institute of Technology that was established by the Government of India through an Act of Parliament, to provide education and research facilities in engineering and technology.
IIT Madras is a residential institute that occupies a 2.5 square kilometers campus that was formerly a part of the adjoining Guindy National Park. The institute has nearly 550-member faculty, 8,000 students and 1,250 administrative and supporting staff. Growing ever since it obtained its charter from the Indian Parliament in 1961, much of the campus is a protected forest, carved out of the Guindy National Park, home to large numbers of...
Venue: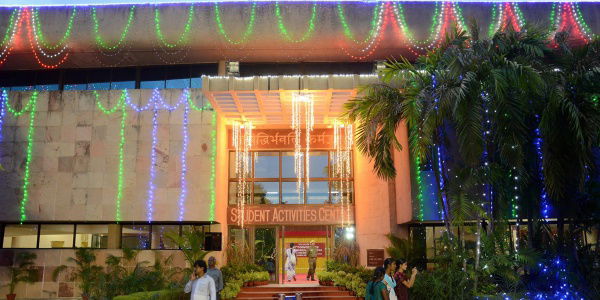 The main entrance of IIT Madras is on Chennai's Sardar Patel Road, flanked by the residential districts of Adyar and Velachery. The campus is close to the Raj Bhavan, the official seat of the Governor of Tamil Nadu. Other entrances are located in Velachery (near Anna Garden MTC bus stop, Velachery Main Road), Gandhi Road (known as Krishna Hostel gate or Toll Gate) and Taramani gate (close to Ascendas Tech Park).
The campus is located 10 km from the Chennai Airport, 12 km from the Chennai Central Railway station, and is well connected by city buses. Kasturba Nagar is the nearest station on the Chennai MRTS line.
Two parallel roads, Bonn Avenue and Delhi Avenue, cut through the faculty residential area before they meet at the Gajendra Circle, near the Administrative Block. Buses regularly ply between the Main Gate, Gajendra Circle, the Academic Zone, and the Hostel Zone.
---
Viswanathan Anand came to the venue twice last year. Once to give a special lecture and the next time to meet...
We invite all Chess players to come and enjoy this tournament and your stay at our beautiful campus.
Accommodation is available on 1st come 1st serve basis as there are limited rooms (80, furnished) on payment basis (cheap). Those requiring accommodation must send a request to rapidchess@shaastra.org and mention details of player and accompanying person.
Free furnished accommodation for GMs/IMs/WGMs/WIMs. Players can send their entries through www.paychessentry.com
---
Contact:
Nitin M Pai - 9087863795 (English,Hindi,Malayalam,Basic Tamil)
V Shriram - 9962741626 (English,Hindi,Telugu)
Lella Madhav - 9952972058
---
About the Author:
Nitin Pai is a twenty-year-old undergraduate student in Electrical Engineering at IIT-Madras. He is a passionate chessplayer with an eloquent voice and has contributed his feedback and photos for ChessBase in the past. When he is not studying or surfing the internet for crazy science stuff, or working on his projects, you may find him hunched over a chessboard, trying not to blunder. He has also won an U-1600 tournament.
---
---