Test of Speed and Endurance: World Rapid and Blitz 2022 brings together the best in Almaty
Each year ends for a professional chess player with the world rapid and blitz. The new year is spent on the flight back home! And this year is no different! The World Rapid and Blitz 2022 Championships are going to be held in Almaty, Kazakhstan. We have a total of 180 players in the open section, 100 in women. Out of which we have 22 Indians in all (15 in open and 7 in women). Magnus Carlsen and Hikaru Nakamura will be the favourites to win the title, but the event will also witness young talents like Arjun Erigaisi and Nihal Sarin. A total of US $1 million at stake. We bring you a curtain raiser.
The World Rapid and Blitz Championships is annual event that has become a ritual for Amruta and me to travel to. Our first one was in Moscow in 2019 when both Rapid and Blitz events were won by Magnus Carlsen.
In 2020, the Covid-19 pandemic ensured that there was no World Rapid and Blitz that could happen. In 2021, we were in Dubai for the World Championship (Classical) match between Carlsen and Nepo. At that event it was announced that the venue has been changed from Kazakhstan to Warsaw in Poland. We stayed back for nearly 15 more days in UAE, got our Polish visa done by travelling to Abu Dhabi and ended the year 2021 in Warsaw!
What is it that makes the World Rapid and Blitz so exciting? Maybe it's the fact that all of the best players in the world are under one roof. Which other event can boast of that in the chess world? Perhaps, the Olympiad, perhaps the Chess World Cup. However, in addition to top players, is the high energy action with multiple rounds taking place in a day and the shorter time controls ensuring a lot of upsets, topsy turvy chess and emotions! Not to forget the Magnus Carlsen walking interviews which may become a tradition this year! Don't get the context? In 2019, when Carlsen won both the rapid and blitz events, he was so busy with the ceremony and everything that followed, that the only time we could squeeze in for the interview was him walking from the venue to his cab ride!
In 2021, Carlsen didn't have the best of events, but he was kind enough to continue our tradition of the walking interview. However, Magnus was quick to correct me at the start of the interview, that you need to do something thrice to make it a tradition! Well, I hope to do that here in Almaty!
The journey from Mumbai to Almaty
There weren't any direct flights from Mumbai to Almaty. There were two options - layover in Dubai or layover in Delhi. We chose the latter because of lesser layover time and also the fact that we didn't have to worry about the visa. One of the biggest advantages of travelling to Kazakhstan is that Indians do not need visa here. That not only saves money but also a lot of time.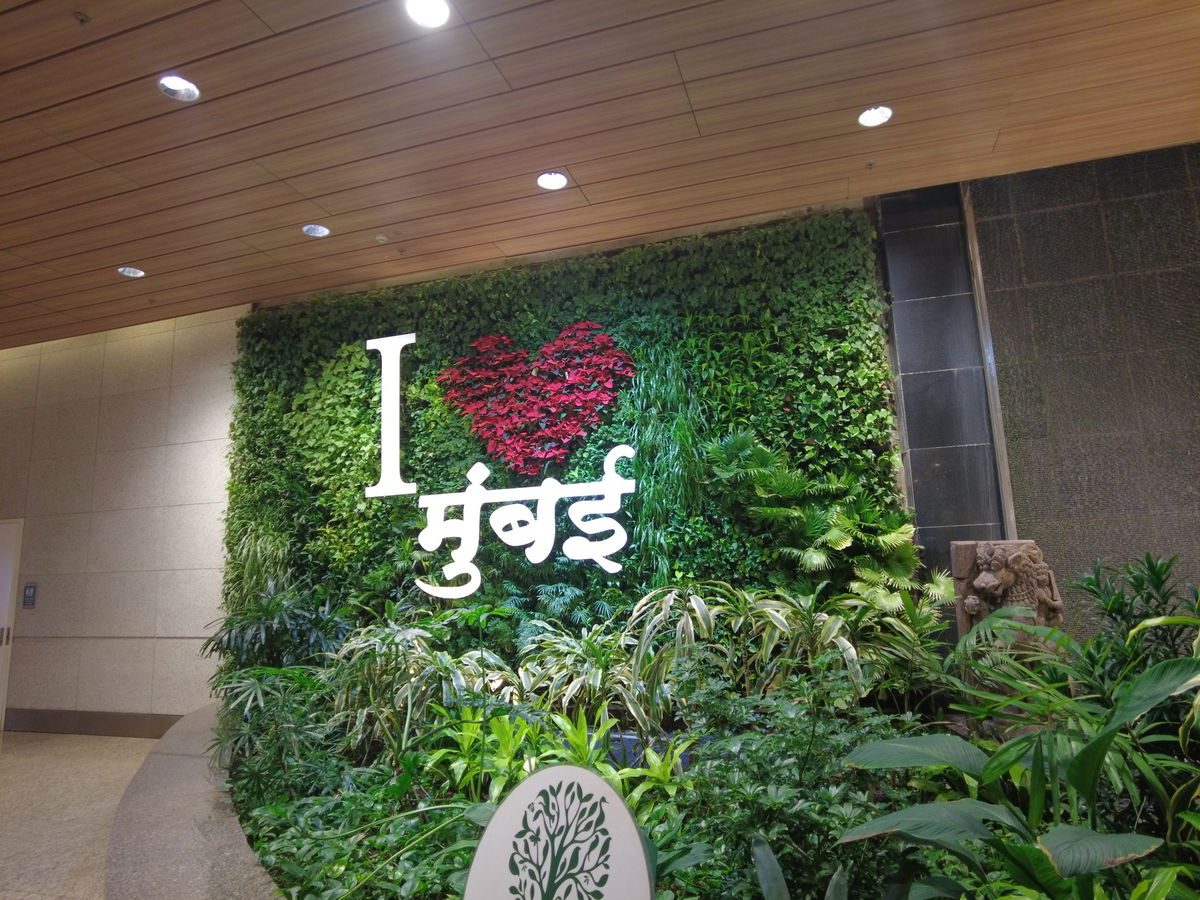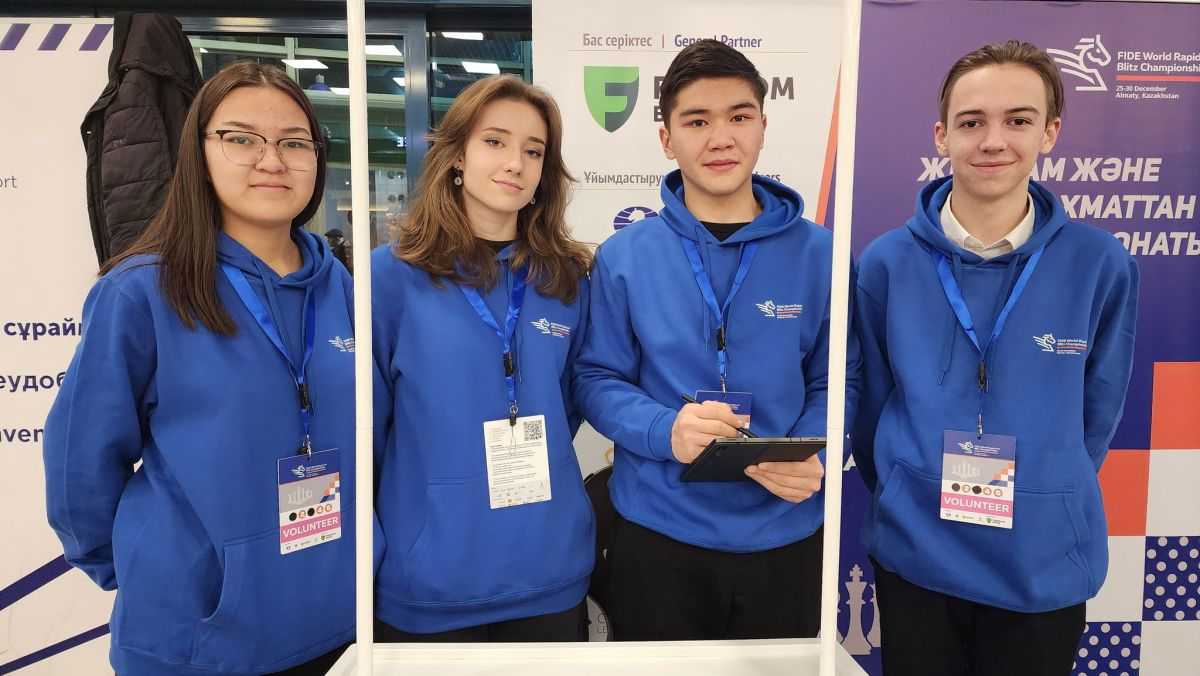 Players at the World Rapid and Blitz 2022
The World Rapid and Blitz Championships is interesting from the perspective of all the top players taking part. In the open event we have the current World Champion Magnus Carlsen fighting for the top honours. As he shared a story on Instagram, "Looking for a Christmas Miracle!"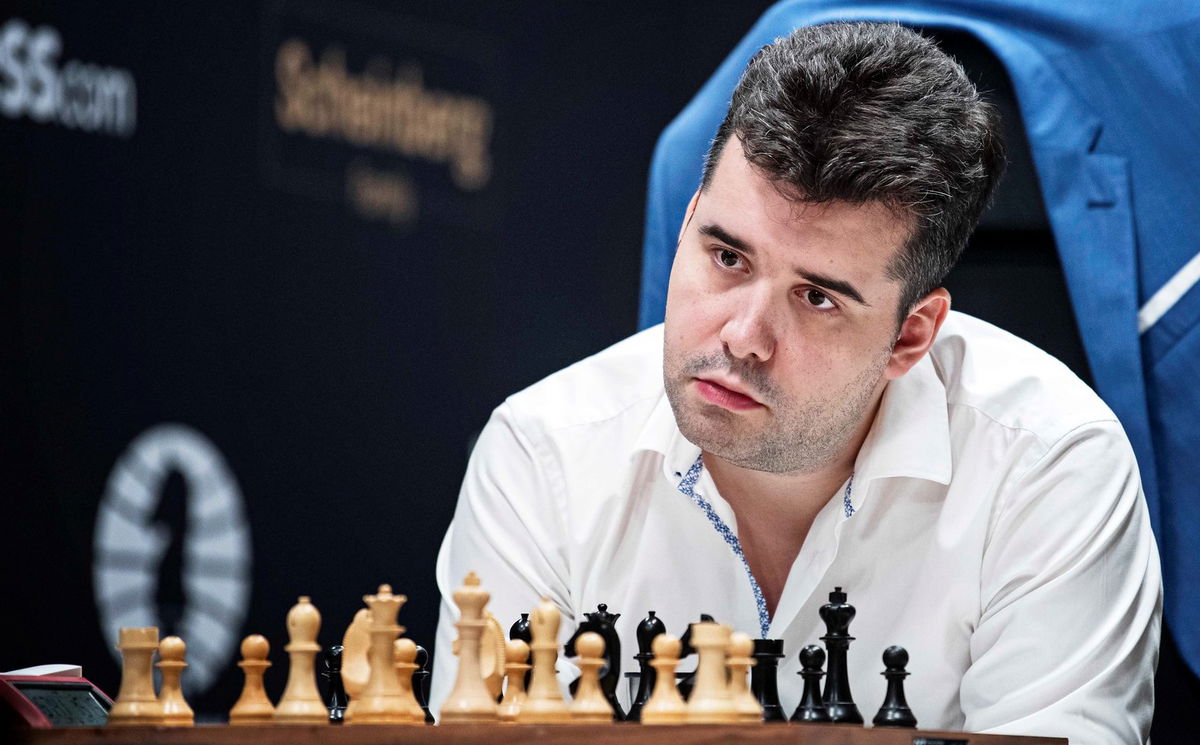 Open Rapid:
Open Blitz
Who are the players missing?
Women section
The women's event will see the fight between players from Russia - Kosteniuk, Lagno, Goryachkina, players from India - Humpy, Harika and Vaishali, players from the host country Kazakhstan - Zhansaya Abdumalik and Bibisara Assaubayeva, the lone player from China - Tan Zhongyi, and Georgian players - Dzagnidze, Batsiashvili, Khotenashvili.
Women Rapid
Women Blitz
Indian players
From the young talents, it will be fun to see the recent winners of Tata Steel Chess India Rapid and Blitz Nihal Sarin and Arjun Erigaisi in action. We also have some other promising youngsters taking part - Raunak Sadhwani, Pranav V., Arjun Kalyan and Sankalp Gupta. There's also experienced gang of Vidit Gujrathi, P. Harikrishna, S.L. Narayanan, Abhimanyu Puranik, Aravindh Chithambaram, Adhiban, Harsha Bharathakoti, Srinath, Surya Ganguly among others. We also have None of these players have ever won a medal at the World Rapid and Blitz. They will be trying their best to achieve it here.
The Indian women players have excellent chances of winning a medal. Humpy and Harika will be the favourites at the event. But we also have Vaishali who recently won the Tata Steel Chess India blitz ahead of players like Anna and Mariya Muzychuk. We have Tania Sachdev taking part in her first World Rapid and Blitz event. Padmini Rout has always played well in short time control formats and it will be very exciting to watch the young talents Savitha and Divya Deshmukh in action.
List of Indian players
| | | | | | | |
| --- | --- | --- | --- | --- | --- | --- |
| No. | | Name | FideID | FED | Rtg | Name |
| 22 | GM | Vidit Santosh Gujrathi | 5029465 | IND | 2659 | Open |
| 26 | GM | Ganguly Surya Shekhar | 5002150 | IND | 2646 | Open |
| 27 | GM | Harikrishna Pentala | 5007003 | IND | 2646 | Open |
| 38 | GM | Erigaisi Arjun | 35009192 | IND | 2628 | Open |
| 39 | GM | Nihal Sarin | 25092340 | IND | 2628 | Open |
| 49 | GM | Narayanan S.L. | 5058422 | IND | 2605 | Open |
| 62 | GM | Aravindh Chithambaram Vr. | 5072786 | IND | 2576 | Open |
| 64 | GM | Harsha Bharathakoti | 5078776 | IND | 2574 | Open |
| 76 | GM | Puranik Abhimanyu | 5061245 | IND | 2549 | Open |
| 81 | GM | Adhiban B. | 5018471 | IND | 2538 | Open |
| 88 | GM | Sadhwani Raunak | 35093487 | IND | 2532 | Open |
| 100 | GM | Narayanan Srinath | 5018420 | IND | 2518 | Open |
| 133 | GM | Pranav V | 25060783 | IND | 2430 | Open |
| 134 | GM | Arjun Kalyan | 35018701 | IND | 2426 | Open |
| 143 | GM | Sankalp Gupta | 5097010 | IND | 2402 | Open |
| 6 | GM | Harika Dronavalli | 5015197 | IND | 2475 | Women |
| 7 | GM | Koneru Humpy | 5008123 | IND | 2468 | Women |
| 22 | IM | Vaishali Rameshbabu | 5091756 | IND | 2351 | Women |
| 33 | IM | Tania Sachdev | 5007844 | IND | 2318 | Women |
| 37 | WIM | Savitha Shri B | 35061887 | IND | 2311 | Women |
| 40 | IM | Padmini Rout | 5029295 | IND | 2290 | Women |
| 53 | WGM | Divya Deshmukh | 35006916 | IND | 2238 | Women |
Prize money
The prize money of the event is a solid US$1 million.
Schedule
The rapid event will have three 4-4-3 rounds on the three days in women and 5-4-4 in the open. The blitz event will witness a total of 17 rounds in the women and 21 rounds in the open spread out over two days.
Venue
The Baluan Sholak Palace of Culture and Sport is the venue of the tournament.
The Baluan Sholak Sports Palace is a Palace of Sports in Almaty, the former capital of Kazakhstan. It was built in 1967 and extensively renovated in 2009–2011. It is named after Baluan Sholak, a celebrated Kazakh composer, singer, poet, dombra player, dzhigit and wrestler.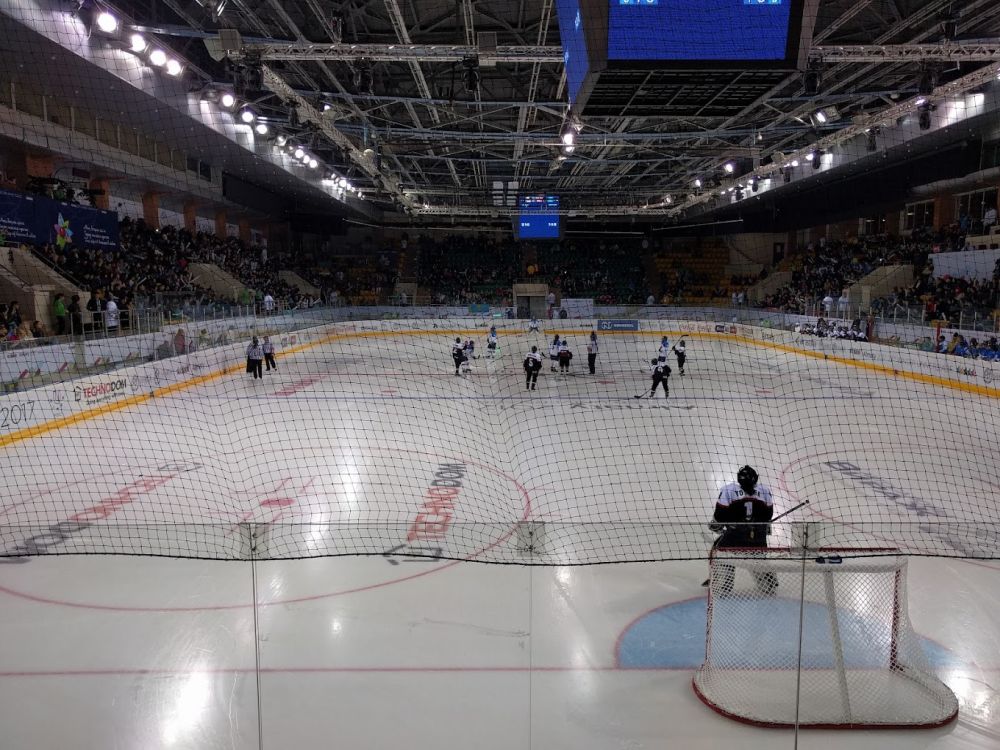 Sponsors of the event:
Sponsors are an extremely important part of any event. These are the main organizers and sponsors of the World Rapid and Blitz 2022.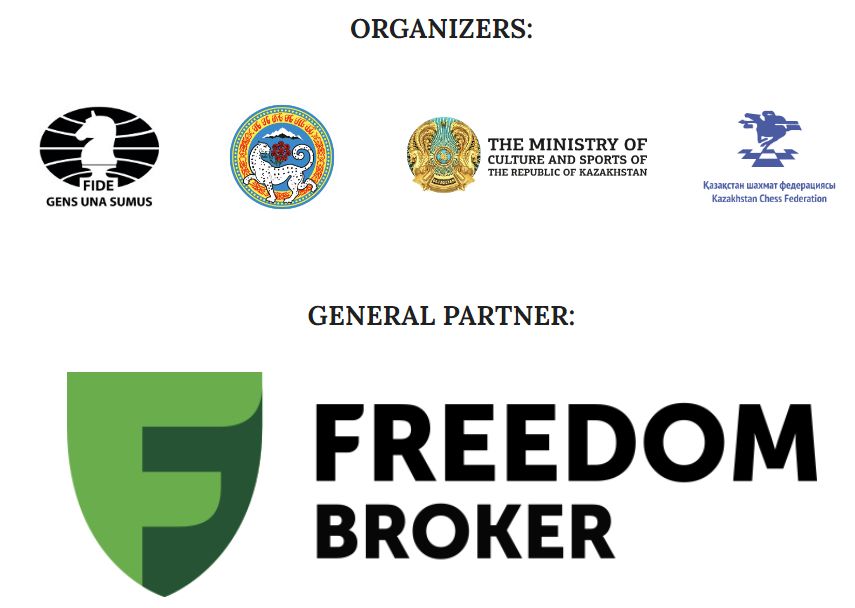 The FIDE World Rapid and Blitz Championships is possible thanks to the support of Freedom Broker, an investment company and a stockbroker. The Company's clients get the chance to make money on stocks, IPOs, bonds, ETFs, options and other financial instruments. The Company provides access to NYSE, NASDAQ, LSE, HKEX and other largest stock exchanges on the planet. On a global scale, Freedom Broker is a part of the Freedom Holding Corp. group of companies. The Holding's shares are traded in New York at Nasdaq Capital Market, under FRHC ticker. The Company's operations are regulated by the US Securities and Exchange Commission. Freedom Holding Corp. operates in 15 countries: USA, Kazakhstan, Ukraine, Uzbekistan, Kyrgyzstan, Azerbaidjan, Armenia, Cyprus, Greece, the UK, Spain, France, Germany, UAE and Turkey. In Kazakhstan, the Holding builds up a digital ecosystem that, besides the broker company, comprises Freedom Bank, "Freedom Insurance" and "Freedom Life" insurance companies, "Freedom Drive" digital car service, "Freedom Mobile" phone and communication equipment shops, "Freedom Credit" microfinance company, "Freedom Pay" online billing aggregator, "Freedom Tickets" online tickets purchase service.
---