Vaibhav Suri wins Letsup MCA Online Blitz Grand Prix
GM Vaibhav Suri scored 31 points to win Letsup MCA Grand Prix Blitz Online. Despite not winning a single leg, making a podium finish in the first three leg made him a favorite to win the GP. World no.1 in Under-16 GM Nodirbek Abdusattorov was in a race to win the GP as he won two legs, however Vaibhav made better finish in the final two legs which allowed him to have a better best of four score than the newly crowned Asian Junior Online champion from Uzbekistan. Get to know how Vaibhav performed consistently, his preference betweeen over-the-board and online events and much more.Photo: Niki Riga
Vaibhav consistent at the GP
GM Vaibhav Suri performed consistently at Letsup MCA Grand Prix Online Blitz event to win the entire Grand Prix. However he did not win any of the legs, but his consistent podium finish in the first three events allowed him to have a fantastic chance at winning the GP before heading to the final leg. Vaibhav's last over-the-board event was Aeroflot Open 2020 where he beat the strong Russian GM Vladislav Artemiev.
GM Vaibhav Suri had won the second ever online blitz event organized by ChessBase India and now he won the Letsup MCA GP. Since Vaibhav plays very less tournaments each year, I thought of asking him a few questions on winning the entire Grand Prix.
Shahid Ahmed (SA): Congratulations for winning the Letsup MCA GP. How does it feel to perform consistently throughout the entire GP?
Vaibhav Suri (VS): First of all, I would like to really congratulate the Maharashtra Chess Association and I really appreciate the efforts made by them to organize such tournaments, online webinars and so on. MCA has always been really proactive towards the development of the game and it's heartening to see it being backed by true chess enthusiasts. It's great to finish first in the entire series, however I really wish I could've finished first in one of the events.
SA: Did the GP format change your overall strategy on how you approach each leg of the GP?
VS: My aim was just to play for fun and try to win a few games :)
SA: Who was the toughest opponent you faced?
VS: Hard to say, it's really difficult to name any one player. I think most of my opponents were quite good players. If I still had to pick someone, I would say, Nodirbek and Raunak were quite fast and resilient.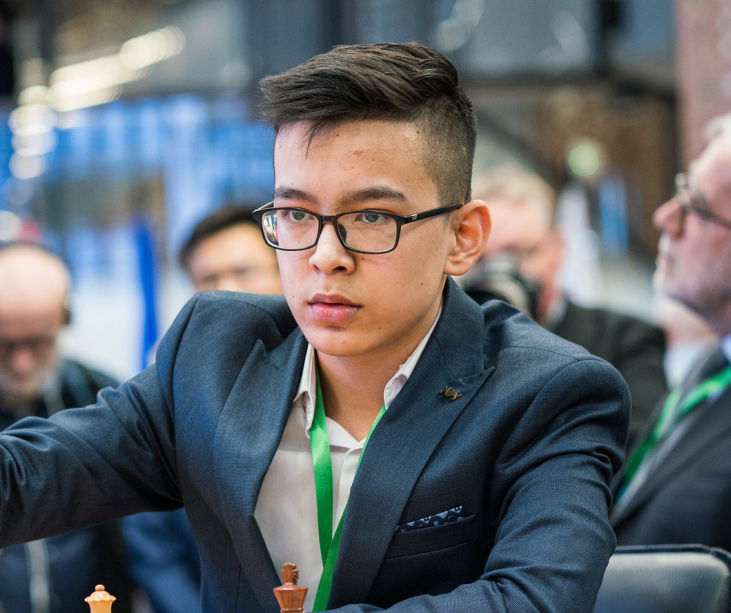 SA: Which was your best game in the entire GP?
VS: I guess the game against chillax in 5th GP (recency bias probably :P)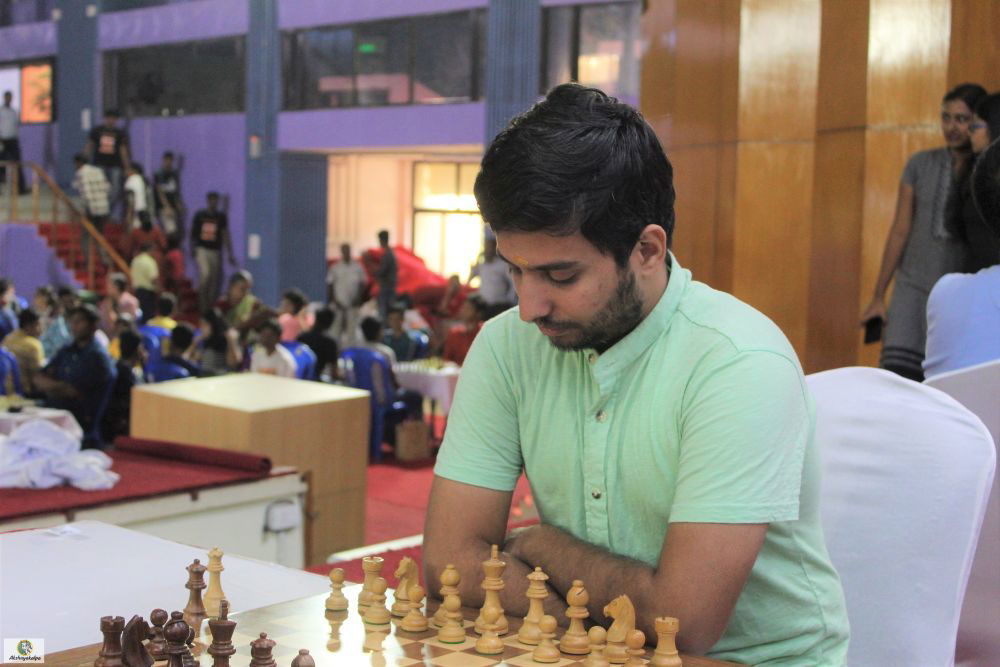 SA: Which time control do you prefer for online events?
VS: Honestly, I prefer over the board tournaments. Online chess is very different to OTB chess, I would pick OTB chess over online chess any-day. I think increment is really important but at the same time there are some disadvantages also. 3+1 would be the most suitable time control (just like titled Tuesday). Also, I'm a big fan of fischer random as there is a lot of room for creativity and originality. I think 3+1 Fischer Random would be an ideal event.
SA: Since you don't play a lot of over the board tournaments each calendar year, how was it playing five consecutive tournaments each week?
VS: Online chess is not comparable to over the board chess. Online chess has a lot of unaddressed issues (I think most people would agree to this fact and probably can relate too) and it's just not the same as real classical/rapid/blitz chess. That being said, obviously we have to adapt to the changes taking place in our environment.
SA: Were you okay with the best four out of five scores for the GP standings or you would've preferred something else?
VS: I did not know about the scoring system till the end of the 5th GP (Haha). I don't think it matters too much though it gives a player an extra chance to bounce back in case of a bad event.
SA: Last but not the least, how are you coping with the unprecedented pandemic?
VS: This is quite an unusual experience for everyone and everyone is dealing with it differently. Most of my day goes into working on my game and analysing some positions with a few friends. I've started reading a lot of books and online blogs since the March '20 and the rest of the time I end up consuming/revisiting good chess content on Vishnu or Surya's YT channel.
SA: Thank you Vaibhav for taking the time to answer all questions. I wish you all the best in your future endeavors.
VS: Thanks!
Previous coverage of Vaibhav Suri
---