The secret behind Samuel Shankland's performance at the FIDE World Cup 2021
Samuel Shankland's run at the FIDE World Cup 2021 has been quite amazing. He has beaten Jobava, Areshchenko, Jumabayev, Svidler and is now very close to eliminating Sergey Karjakin. How did the American GM become so strong all of a sudden? While for some it might be a sudden surge in form, for Sam Shankland and his long standing trainer Jacob Aagaard this is the logical result of several years of hardwork. In this article we try to reveal to you one of the most important elements of Sam's success.
Sam Shankland has shown tremendous form at the FIDE World Cup 2021. He beat Baadur Jobava in round 2, Alexander Areschenko in round 3, Rinat Jumabayev in round 4 and Peter Svidler in round 5. In the Quarter Finals (round 6), he beat Sergey Karjakin in game one with the white pieces. Game two will be played today. The interesting thing to note is that Sam has beaten all of his opponents, except Areshchenko, in the Classical time control itself. While for many Shankland's performance comes as a surprise, for his long time trainer Jacob Aagaard it is something that he expected.
After Sam Shankland won the Prague Masters 2021, I spoke to Jacob Aagaard in an interview that was published on ChessBase India. Jacob mentioned that he did not find it surprising that Sam won the tournament and that this was the result of relentless hard work in the last year and a half where he was locked up in his home during the Covid-19 pandemic. You can check out the video interview below to see a glimpse of how a world class trainer works with a super elite grandmaster.
One of the things that Jacob put specific emphasis on was the Killer Homework that Sam would do every week. Shankland himself is a trainer at the Killer Chess Training (Online) Academy. However, he makes sure that he does the homework that is sent to all the students. What I found very interesting was the fact that a 2200-rated player at the Academy would indulge in the same homework and try to solve the same positions as a 2700+ super elite GM. How is that possible? According to Jacob, the same rules of calculation applies to all and he sees no reason to differentiate the material based on level. The feedback that is sent to students after they submit the homework is especially useful, as they get an idea of where they are going wrong.
Below is an example of one week of Killer Homework, that was sent on 12th of January 2021 to the students. It has 12 positions. You can try and solve them. The answers are given in the form of a YouTube video below where Aagaard and Shankland discuss the solutions.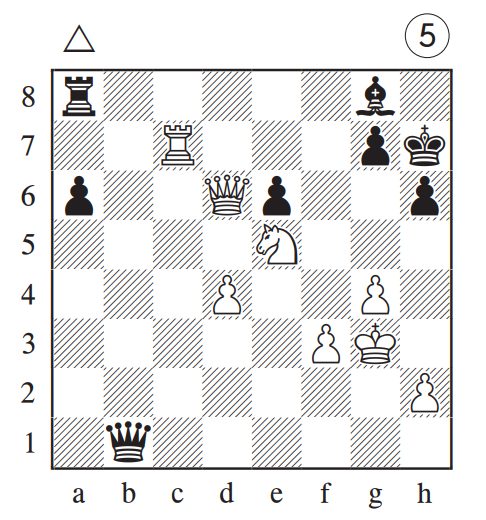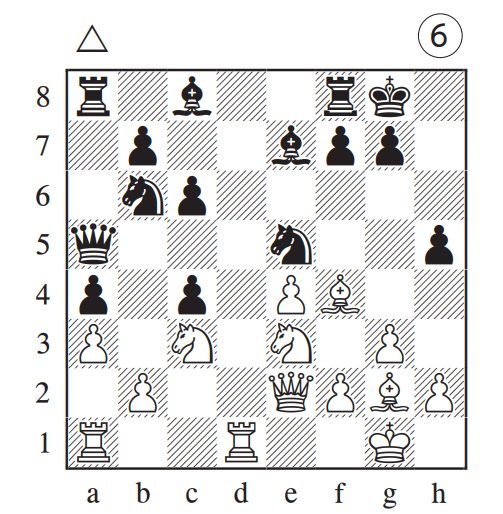 Solutions:
Purpose of the homework
If you want to be a runner, you need to run. If you want to play chess, you need to think... The purpose of Homework Club is to nudge our members to train their thinking skills continuously. It is not a test. The positions are collected for their instructive value and not meant to be equally difficult each week. The purpose of the exercises is to give you a weekly workout and to help you discover new ideas and new approaches to chess. Hopefully and very likely your decision making will improve drastically over time.
Submitting the homework
This is the method used to submit homework at the Killer Chess Training. (Don't submit the homework for the above 12 positions!)
1) The first is to print out of the exercises, write on the page, scan the three exercise pages and submit them as a compiled PDF.
2) The second is to use a PDF programme such a lumin to write directly into the PDF.
In both cases, email with a email send it to KillerHomeworkClub@gmail.com. Do not reply to an old email! And no links! The email address is for Homework Submission only!
Don't use engines
At times there are students who submit exercises that have been checked with engines after the student has solved them, or maybe without the student solving them at all. Either way, to submit engine supported variations is a grave breach of trust. It wastes our time and we will not mark such submissions. Engines are a tool. Some romantics will say that chess was more mysterious and interesting before the engines, but the reality is that they exist and will continue to do so. Learning to work with them correctly is important. With Internet chess booming, so is the temptation to use engines during games. A lot of people are ruining their careers in chess by falling for the temptation to use engines during games. It is being widely recognised that chess is in a deep existential crisis. For those that love chess and want to improve in the game, it is important to learn to use engines in the right way and at the right time. That is a whole class in itself. For Homework Club the right time to use an engine is after you have watched the class.
Trainers at Killer Chess Training
Useful links
Download the above 12 positions of Killer homework as a PDF file
Website of Killer Chess Training
---