Shantanu Bhambure - Mechanical Engineer pursues his passion and becomes an International Master
The month of December started with Aditya Mittal becoming India's 77th and Mumbai's second Grandmaster. Then we got two more IMs in the form of Jubin Jimmy and Sambit Panda. On 22nd December 2022, we got our third International Master of the month - Shantanu Bhambure. He scored his final IM-norm at 9th Chessable Sunway Sitges Open 2022. While we see teenagers scoring norms and earning titles, it is not often we get to see an adult scoring norms or achieving titles. The 27-year-old returned to chess after a brief hiatus from the sport in 2017 after becoming a Mechanical Engineer. He scored his first two IM-norms in two months at the end of 2019. Check out his journey towards the IM title. Photo: Rupali Mullick
GM Debashis Das motivates Shantanu
A lot of players come at a junction at one point in their life where they have to make a decision - chess or studies. Shantanu Bhambure decided to complete his education first. He pursued a degree in Mechanical Engineering, obtained it and he felt that he can always come back to chess. That is what he did in 2017. In 2019, November and December, he earned his first two IM-norms. Just like many other players, the Covid-19 pandemic delayed his opportunities. He resumed playing tournaments in 2021 and crossed 2400 in August of the same year FIDE Rating list. Exactly two years since his second IM-norm, the gentleman from Mumbai earned his final IM-norm to become India's latest International Master.
First IM-norm: Romanian International Open Alba Lulia A 2019
Shantanu Bhambure earned his first IM-norm at Romaniana International Open Alba Lulia A in October 2019. Despite starting the tournament with a loss against the eventual champion, GM Alexei Fedorov, Shantanu scored 6/8 in the remaining eight rounds, performed at 2449 en route his maiden IM-norm. He defeated IM Serghei Vedmediuc (MDA) and then IM Akash G, drew with GM Misa Pap (HUN) and GM Eduard Andreev (UKR).
Shantanu - Vedmediuc, Round 5
IM Serghei Vedmiuc (ROU, 2457) sacrificed his queen 25...dxc4 26.Rxd8 Rfxd8 27.Bxc5 bxc5 28.Qc1 and the win wasn't easy for White. Shantanu's precise play earned him a full point and his first victory over an IM at this event.
Shantanu - Akash, Round 9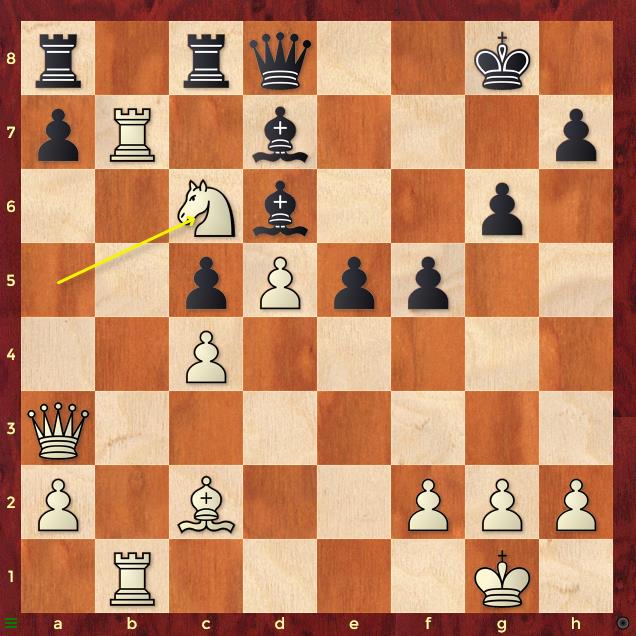 24.Nc6 is a fantastic move. Black cannot take twice as White has a nice tactic which occurred in the game. 24...Bxc6 25.dxc6 Rxc6 26.Bxf5! White went on to win the resultant queen and bishop endgame.
Second IM-norm: 26th Zadar Open 2022
A little over a month later, Shantanu secured his second IM-norm at 26th Zadar Open 2022 in Zadar, Croatia in December 2019. He scored an unbeaten 6.5/9, finished third according to tie-breaks, including wins over IM Leon Livaic (CRO), draws with GM Stany G A, GM Ante Brkic (CRO), IM Sasa Rezan (CRO), IM Aleksander Hnydiuk (POL) and IM Felix Blohberger (AUT).
Leon - Shantanu, Round 5
It is not about playing best chess all the time as it is humanly quite difficult to do so. Sometimes you just have to be ready to fight back even in a completely lost position. Shantanu at point was lost against then IM Leon Liviac (CRO, 2505). However, his opponent missed his opportunity and Shantanu seized his own to win the game. He won the next two games and then drew the following two to finish third and secure his second IM-norm.
Third IM-norm: 9th Chessable Sunway Sitges Open 2022
Shantanu crossed 2400 in the August 2021 FIDE Rating list. He scored his final IM-norm at 9th Chessable Sunway Sitges Open 2022, finishing the tournament with a win over GM Christophe Sochacki (FRA). He drew with GM Vladislav Nevednichy (ROU), IM Nigmatov Ortik (UZB) and IM Tor Fredrik Kaasen (NOR).
Shantanu - Fanniger, Round 4
Shantanu (2306) had a nice finish against Leon Fanniger (AUT, 2136) in the fourth round.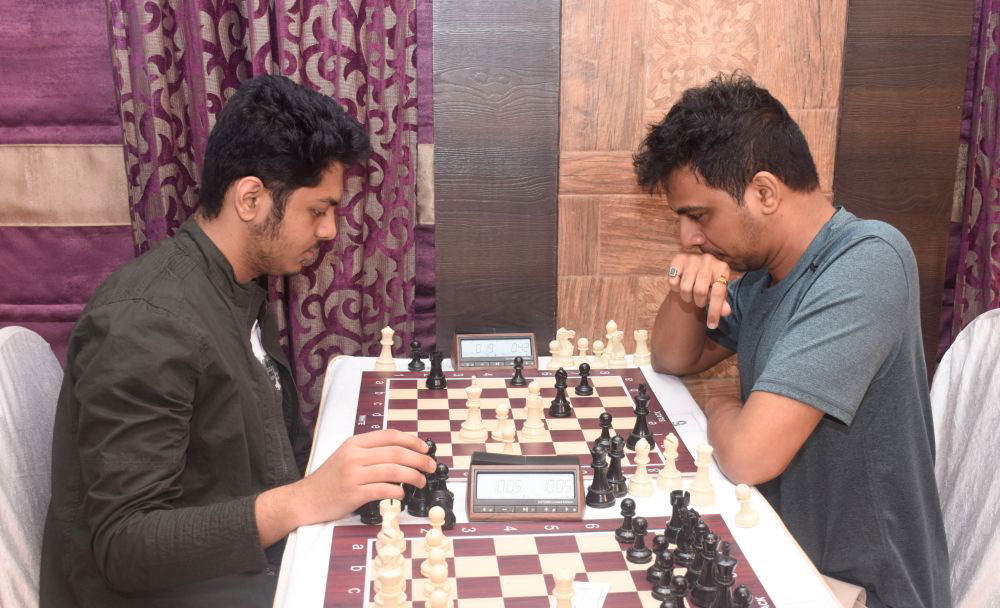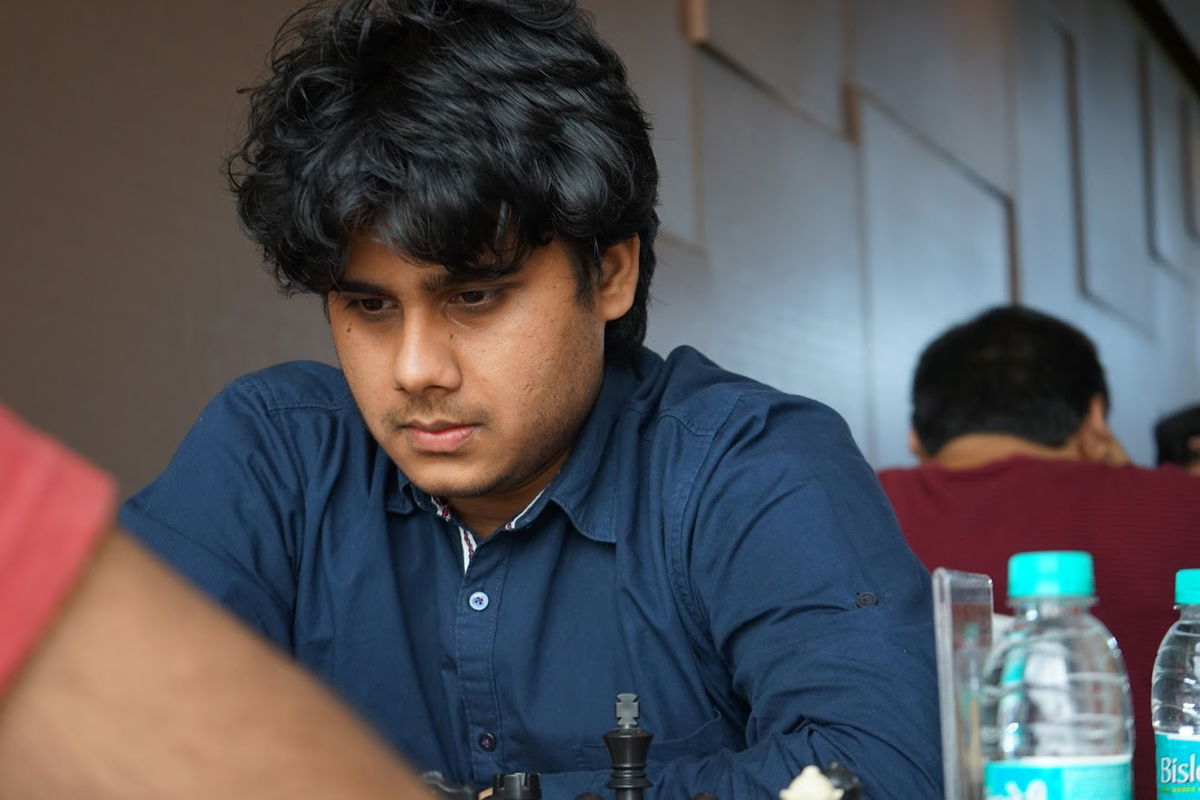 "He needed someone to trust him and give him confidence. He wanted to open up. I felt he must do some major changes in his lifestyle. I guided him, he took time, but I am very glad that he transformed himself completely. A relaxed guy. He should work systematically.
After COVID he lost motivation to work hard. He worked only 1-2 hours. I motivated him. He used to work with me only personal class. Then he joined my group class 2200+ daily (last 1 month). From 1-2 hours now he works 3.5-4.5 hour per day. My target for him is daily 5-6 hours consistency.".
Replay Shantanu's games
Previous coverage of Shantanu
---