Manush Shah becomes the latest International Master of India
25-year-old Manush Shah scored his final IM-norm at IM Third Saturday 257. He became the latest International Master of India on 14th May 2022. He also won the tournament in the process. The young man from Gujarat, scored his first IM-norm at GM Round Robin Third Saturday 83 in November 2018. The second IM-norm was scored at GM Third Saturday 105 in February 2019. Covid-19 pandemic delayed his title hopes. He took a tournament to get into the rhythm and won the next one to score his final IM-norm. Novi Sad is certainly a good place for Manush as he scored all three of his IM-norms there. He also crossed 2400 at the very same place in March 2019.
Novi Sad is a happy place for Manush
By Manush Shah
The journey of first two IM-norms was already shared two years ago. After some good performance and getting my second IM norm and 2405 Elo rating, I was very eager to complete my last IM norm. So I played some strong tournaments like 21st Dubai Open, 26th Abu Dhabi Masters and 2nd Gujarat GM Open Tournament. Then I played elllobregrat Open at Barcelona and 26th Zadar Open at Croatia but missed my final IM-norm. Though, my rating was going a bit down to 2352. Was happy with the game qualities.
Then I played Graz Open at Austria in February 2020. My performance was very good till the seventh round with rating performance 2484. Then in the pairing, I got a cut off and faced a player rated 1900, which meant my norm chances would be critical. In that state of mind. I drew the game and missed my chance to get the final IM-norm.
Manush - Gert, Graz Open 2020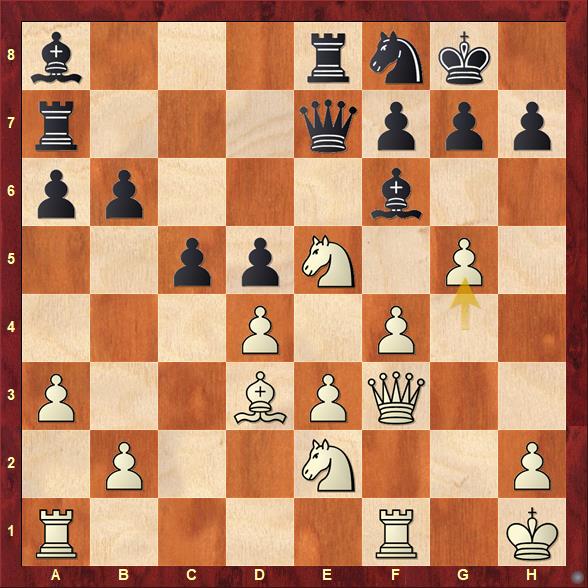 Manush went for an interesting pawn sacrifice to open up the g-file which will help him to activate his pieces. 20.g5 Bxe5 21.fxe5 Qxg5 22.Rg1 and White went on to win the game.
I wanted to play a tournament in Italy. Due to a sudden outburst of Corona in Italy, I returned to India on February 20th. Next I played Gujarat Open Senior State Selection tournament, scored 7.5/9 and became champion.
Jay - Manush, Gujarat State Senior 2020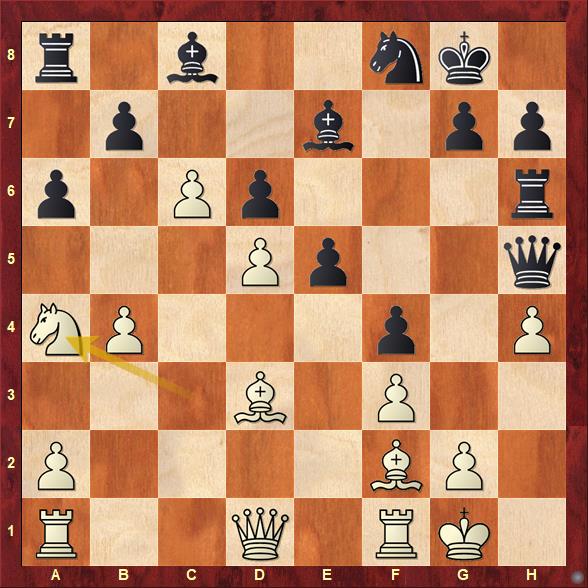 Find out the best continuation for Black after 20.Na4.
After that suddenly lockdown was announced in India and many countries. All tournaments were cancelled. So I felt a little disappointed, but I strongly believe in God. I also believe "Everything happens for a reason".
During lockdown, I got a tremendous opportunity to work as a chess coach with a US-based academy. It is a brilliant experience to work as a chess coach. I am enjoying this experience as it helps me to stay connected with the chess game and chess players continuously. Finally, after waiting for long periods of two years, I played a Round Robin Tournament in Serbia and made my dream come true to become IM. I also became champion in the same event. I am thankful to my family members and all my near and dear ones for their support in my journey to become IM. Special thanks to my grandfather who introduced me to chess. Luckily he is with me in Serbia and witnessed this amazing moment of achieving my final IM norm.
Branimir - Manush, IM Third Saturday 257
First Black made a mistake 31...Ne7. It falls prey to 32.Rxf6+ Kxf6 33.Ne4+ Ke6/f7 34.Ng5+ +-. As Manush mentions, you need a little bit of luck in everything. White blundered himself in the very same move 32.Rg4 which cost him the game due to 32...Rg8 forcing White to concede material.
Final Standings
| | | | | | | | | | | | | | | | | |
| --- | --- | --- | --- | --- | --- | --- | --- | --- | --- | --- | --- | --- | --- | --- | --- | --- |
| Rk. | SNo | | | Name | sex | FED | Rtg | Pts. | TB1 | TB2 | TB3 | n | w | we | K | rtg+/- |
| 1 | 9 | | FM | Manush Shah | | IND | 2303 | 7,0 | 0,0 | 5 | 27,50 | 9 | 7 | 5,34 | 10 | 16,6 |
| 2 | 2 | | FM | Zivkovic Nemanja | | SRB | 2406 | 6,5 | 0,0 | 4 | 28,25 | 8 | 5,5 | 5,93 | 10 | -4,3 |
| 3 | 4 | | | Korelskiy Egor | | FID | 2076 | 6,0 | 0,0 | 4 | 23,50 | 9 | 6 | 2,44 | 40 | 142,4 |
| 4 | 7 | | | Mohammed Dilshad | | IND | 2041 | 4,5 | 0,0 | 3 | 17,00 | 9 | 4,5 | 2,09 | 20 | 48,2 |
| 5 | 6 | | IM | Bozic Milan | | SRB | 2222 | 4,0 | 0,5 | 1 | 16,00 | 9 | 4 | 4,29 | 10 | -2,9 |
| 6 | 1 | | GM | Drazic Sinisa | | SRB | 2327 | 4,0 | 0,5 | 0 | 18,25 | 9 | 4 | 5,62 | 10 | -16,2 |
| 7 | 8 | | FM | Djoric Dusan | | SRB | 2292 | 3,5 | 0,5 | 1 | 12,50 | 8 | 3,5 | 4,85 | 10 | -13,5 |
| 8 | 3 | | GM | Naumkin Igor | | RUS | 2266 | 3,5 | 0,5 | 0 | 14,25 | 9 | 3,5 | 4,85 | 10 | -13,5 |
| 9 | 10 | | IM | Maksimovic Branimir | | SRB | 2247 | 3,0 | 0,5 | 0 | 13,50 | 9 | 3 | 4,60 | 10 | -16,0 |
| 10 | 5 | | GM | Popchev Milko | | BUL | 2200 | 3,0 | 0,5 | 0 | 12,25 | 9 | 3 | 3,99 | 10 | -9,9 |
---