Julius Baer Challenger Championship: Praggnanandhaa takes 2-0 lead
Praggnanandhaa made a short work of Pranav Venkatesh in the second match at Julius Baer Challenger Championship. The Asian Continental 2022 champion won both games convincingly. In the first game, Pranav made an incorrect decision at a critical juncture. He was unable to make the most out of the white pieces in the second game as Praggnanandhaa equalized easily out of the opening. Pranav now must win the next two Blitz matches to keep his chances. The Blitz matches start today from 8:30 p.m. IST in Tel Aviv, Israel. Can Pranav bounce back or will Praggnanandhaa make a clean sweep? Photo: chess24 live stream
Pranav in a must-win situation
Challengers Chess Tour 2022 champion, India's 75th GM Pranav Venkatesh faces Challengers Chess Tour 2021 winner, GM R Praggnanandhaa in a four-match Rapid and Blitz battle in Tel Aviv, Israel. Total US$ 10000 prize pot is up for grabs.
Match 2: Praggnanandhaa - Pranav: 2-0
GM Pranav Venkatesh had a difficult choice to make against GM R Praggnanandhaa. He had to decide which bishop to capture in the endgame.
Praggnanandhaa - Pranav, Game 1
The general instinct would be to take the b8-bishop and avoid losing the d6-pawn. However, keeping the c6-bishop alive means, sooner than later White will try to exploit Black's light square weakness on the kingside which is what happened in the game. Thus, 33...Rxc6 or Bxc6 was a better choice than 33...Rxb8.
King's Indian Attack with the white pieces in the second game was probably not the best choice. Praggnanandhaa equalized easily with the black pieces and eventually Pranav erred in a difficult rook and two pawns endgame.
Replay the live stream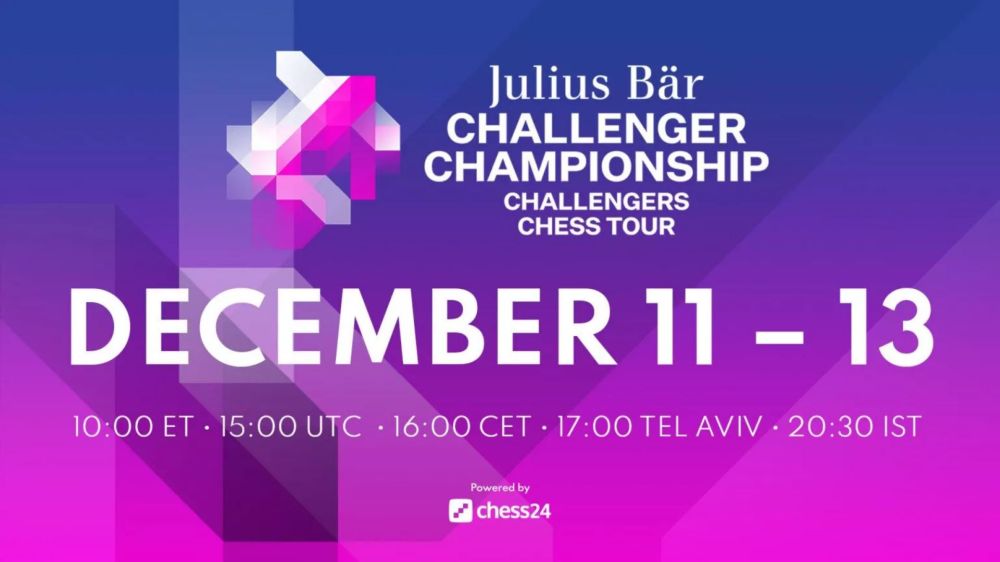 Links
---