From a glittering trophy to the Padma Shri award - The story of Dronavalli Harika
GM Harika Dronavalli was conferred with the Padma Shri Award on 11th March 2019. Honorable President of India, Shri Ram Nath Kovind presented the award at a special function held at the Rashtrapati Bhavan. The Padma Shri is the fourth highest civilian award in India after Bharat Ratna, Padma Vibhushan and the Padma Bhushan. It is given to an Indian citizen for their contribution in various spheres of activity including the arts, education, industry, literature, science, sports, medicine, social service, and public affairs. In this article we take you through the journey of Harika's life - how she began playing chess, how she persevered, how she and her family took bold decisions and finally how she excelled at the sport to be where she is right now - an inspiration to the entire chess and sporting community of India.
The journey of Padma Shri winner Harika Dronavalli
Like most of the players, Harika's journey too started off by learning the initial moves from her dad who taught both of his princesses all sorts of board games. It was only after when one of their family friends noticed the spark in Harika and recommended her father to encourage her further in chess that she went to play her first nationals. Surprisingly the 7-year-old Harika performed really well in the event but what motivated her was not the performance alone, it was the big glittering trophy won by the national champion Mary Ann Gomes!
As a kid this is what usually happens - you notice something, the next moment you want that thing, you yell and cry for it and then you forget about it. Well, it not the same for little Harika. She realized at that very moment while standing several yards away from the dais and watching the crowd cheering for Mary, that if she wants that same glittering trophy then she has to become a champion. That day two things happened - little Harika set her first goal and a star was born.
8-year-old Harika started playing and practicing chess regularly to prepare for the nationals under-9 which was going to be held in Aurangabad. Just 3 months before the event, her parents arranged a coach for her. That's where Mr. N.V.S Ramaraju (founder of RACE academy) enters the story. In our country, only a few coaches can claim to know the answer to "how to create a world-class grandmaster?" and Mr. N.V.S Ramaraju is one of them. Within just 3 months of working together, Harika achieved the feat of becoming the national u-9 girls champion in 1999. And thereafter every single year which followed, Harika has won a minimum of two International medals (leaving 2013 and 2018).
Harika was the youngest WIM and WGM in Asia when she achieved those titles. She is an Arjuna Awardee, Asian Games medalist, three times Commonwealth games champion, winner of three world youth title, women Grand Prix gold medalist. The list of achievements goes on and on. Her latest achievement is winning the very prestigious and the fourth highest civilian award of India - The Padma Shri.
In her 18 years of being a chess professional, Harika has never taken a break. She has worked hard every single day to improve herself inch by inch. She was so obsessed about becoming a grandmaster that she gave up everything and invested all of her time and energy into chess. The first time that Harika took a short break of one month from chess was when she was getting married to Karteek Chandra.
Harika was impressed with Karteek on her very first meeting which lasted for three hours, where she realized that he is the Mr. Right for her. Karteek, who is a civil engineer by profession and now looks after the business of his father, shares many common interests with Harika. The main ones being love for movies, sports and traveling. Harika is famed in the chess world for her cooking skills. Turns out that Karteek is a better cook than her! The beautiful couple tied the knot on 19th of August 2018. It was a star-studded wedding at N Convention in Hyderabad. A lot of top chess players from India and all over the world had gathered for the wedding ceremony.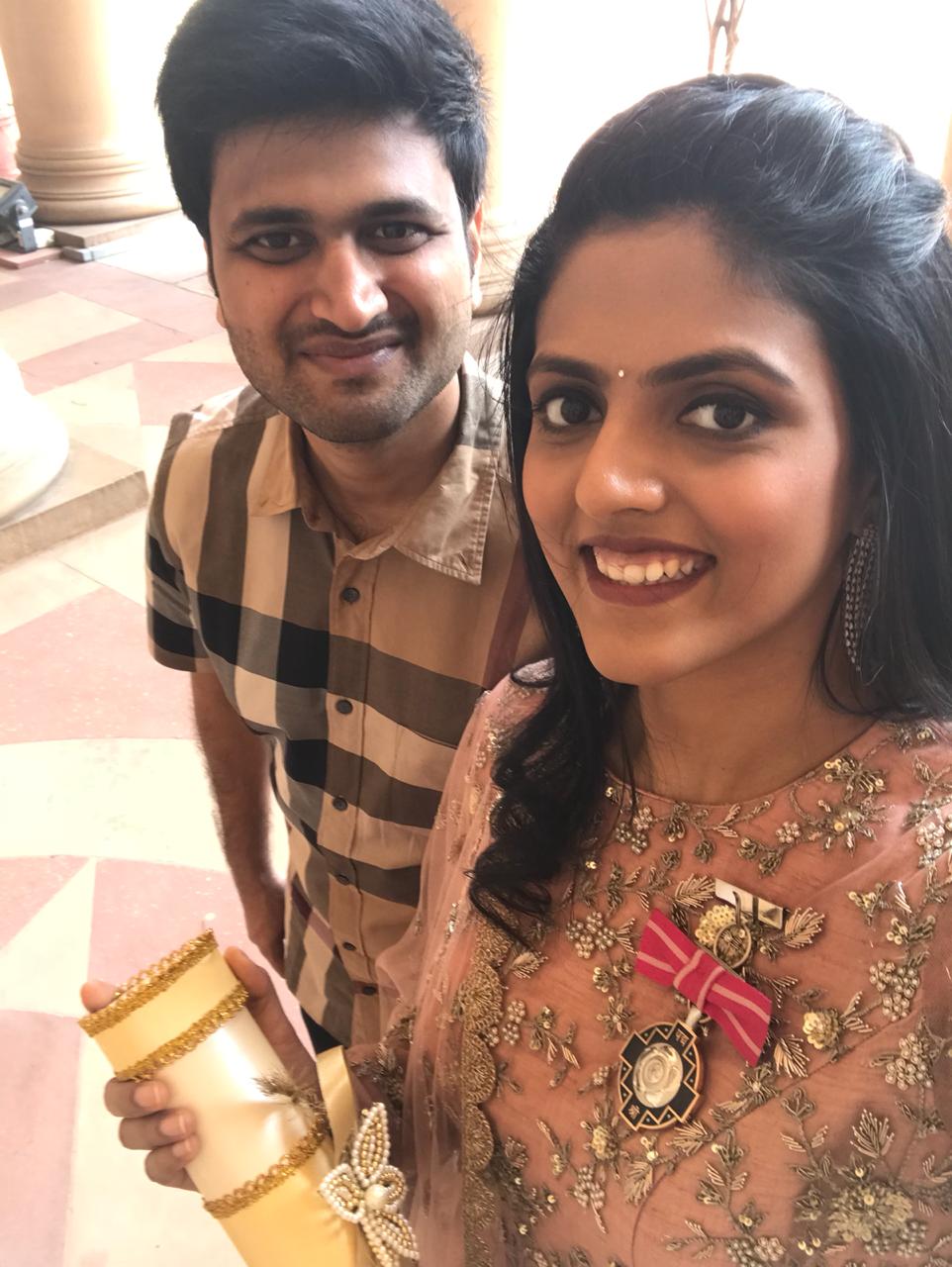 One of the biggest supports for Harika's life is her grandmother who has accompanied her to some very important tournaments. She silently prepares food for her and feeds her. Doesn't speak a word unless Harika does and make sure that Harika is preparing well for her game without having to worry about other things around her.
There is nothing above the love and care of parents and behind every young child who believes in himself is a parent who believed first. And this is what Harika has to say about her parents' involvement and support:
"My parents are my pillars of life! Without their decision of getting me into chess, I wouldn't have been here. I am really glad that they took that decision because I was very young to even understand. Nowadays children know what they want to do but at that time I really didn't know much and it was their decision that I was doing good in chess and I should take up chess as a profession. They never looked back since then and it needs a lot of guts and courage to take that kind of decision. They supported me all through without any kind of doubt in any situation"
Harika never completed her education but she doesn't regret it as she feels that personal experiences and traveling are the best educators. She has a well-rounded personality for which she gives the credit to all the different people with different ideologies whom she has come across while traveling for tournaments. She believes that one must finish education if they are looking for knowledge. But if one is only looking for certificates then it's not of any use.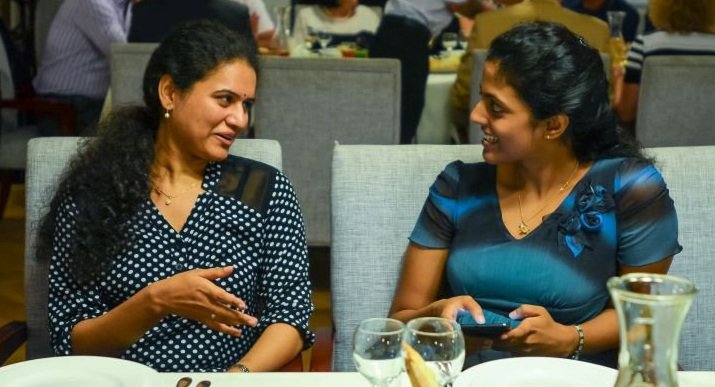 This year a record-breaking of 49,992 nominations were made for the Padma Awards and out of which only 94 people were selected for the prestigious Padma Shri Award. Harika at the age of 28, was one the youngest persons to receive it. Some other notable awardees include renowned singer Shankar Mahadevan Narayan, renowned filmmaker and dancer Prabhu Deva, Cricketer Gautam Gambhir, wrestler Bajrang Punia, national award winner actor Manoj Bajpayee, and Indian Football team captain Sunil Chhetri.
On being asked to give a message to the young women who want to pursue chess as a career, here is what Harika said:
"Not only in chess but in sports or in any other field it is very important to believe in yourself, to believe that you can achieve your dreams. Most important is that you should never doubt yourself, there will hurdles where you will win and lose some but you should always choose your path where your heart says and you should believe and always try to go further."
Some previous articles on Harika on ChessBase:
Collecting those trophies made no real difference
Harika on chess, life and more
An interview with Dronavalli Harika
---