Welcome to the land of staggering natural beauty- HD Bank Open Vietnam 2018
What do you look for when you choose to play in an international event? 1. Strong field, 2. A good place to visit, 3. Affordability. What if we said that all of this is possible if you play at the HD Bank Open 2018 in Vietnam. With the top seed being 2737 and close to 100 titled players expected this is a perfect tournament for you to gain exposure/norms. Apart from this Hanoi is a beautiful city in Vietnam with a lot of tourist attractions. And thanks to ChessBase India Power this entire trip will cost you just Rs. 40,000. Check out this article and get ready for the South East Asian Experience.
Welcome to the 8th HD Bank Open 2018
The 8th HD Bank chess open will be held from 9th to 16th March 2018 in Ha Noi the capital city of Vietnam. HD Bank open is the strongest annual event held in Vietnam. Because of its excellent playing conditions and huge prize fund, this event has always attracted strong players from across the globe. Let's have a look at what this tournament has to offer us!
Tournament Venue :
Ha Noi, located on the banks of the Red River, is one of the most ancient capitals in the world, the HD Bank open will take place in five-star Army Hotel, to play a tournament in the great place like this is always fun.
The Schedule:
Who can participate in this tournament?
There are two categories in which this tournament will be conducted, Masters and Challengers.
Master Category: For players rated above 2100 and women rated above 2000.
Challenger Category: For players rated below 2100 or unrated.
These Top guns will be firing down the shots in 2018 edition!
The Vietnamese superstar and world-class player GM Le Quang Liem (2737) will be present here to defend his title, he has already won this championship three times in 2013, 2015 and 2017. Will he be able to win it for the fourth time?
Chinese super GM Wang Hao (2712) will be the second seed of the tournament. He has many championships under his belt including strong opens like Sharjah and Al-Ain classic. He is a strong contender for the title.
Indian contingent will be led by former national champion GM Sethuraman SP (2646).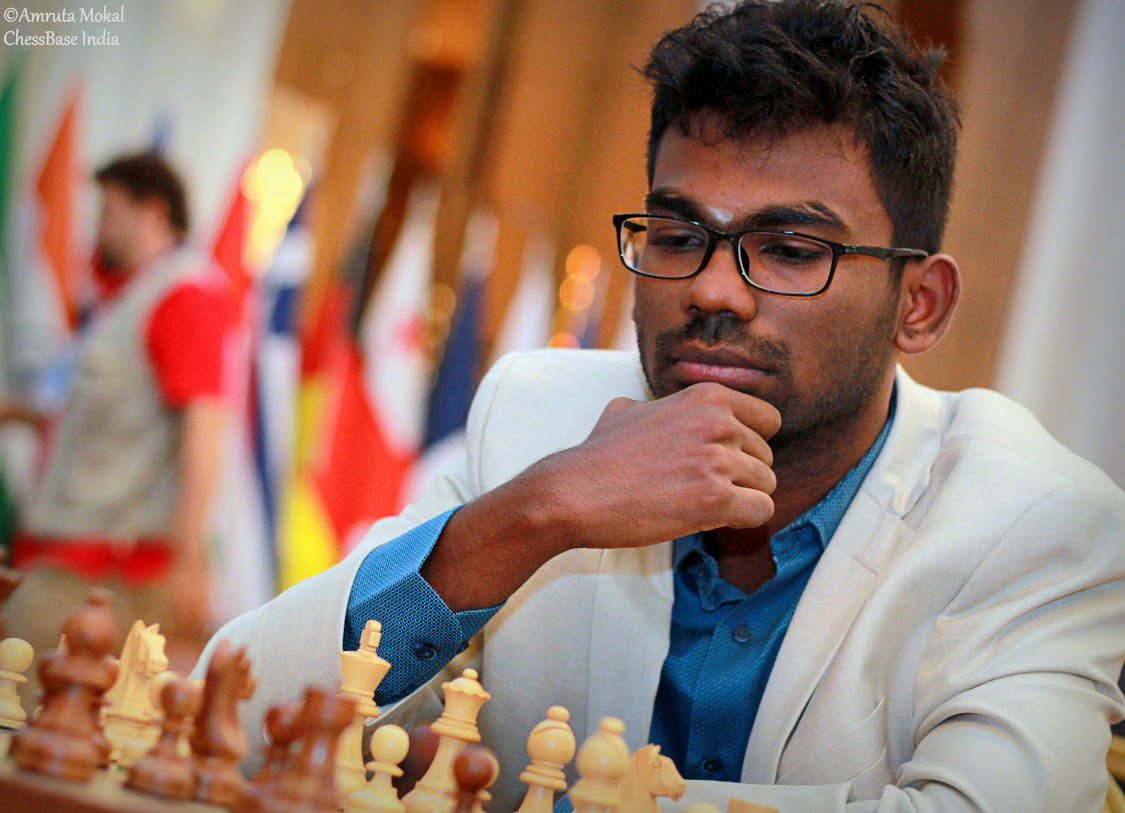 Future of Indian chess GM Aravindh Chithambaram will be here to follow his great performance from Sunway Sitges Open 2017.
What really attracts these top grandmasters is Huge Prize-money.
Fifty-five thousand US Dollars (US$55,000) will be the total prize fund, this includes 26 main prizes. Prizes shall be awarded are as follows :
Master Category:
1st: $15,000; 2nd: $6,500; 3rd: $4,500; 4th: $2,500; 5th: $1,600; 6th: $1100; 7th: $1000; 8th: $900; 9th: $800; 10th: $700; 11th: $600; 12th: $500; 13th to 16th $300; 17th to 20th $250; 21st to 26th $200.
To encourage female participation and to boost women chess, organizers have declared prizes for top six women participants. The prize money is as follows:
Best women: 1st: $5,000; 2nd: $2,500; 3rd: $1,500; 4th: $700; 5th: $500; 6th: $300;
Best U16 $200. Best Seniors >60 $200.
Challengers Category:
Main Prizes: 1st: $1,200; 2nd: $800; 3rd: $600; 4th: $500; 5th: $350; 6th: $250.
Best women: 1st: $500; 2nd: $300; 3rd: $200.
Best U12: $150. Best Seniors >60: $150.
Excellent IM/GM norm chances :
There are great chances to achieve your IM/ GM norm in this tournament as many strong players are going to play here. Last year a total of 85 titled players took part including 29 GMs, 9 WGMs, 26 IMs and 3 WIMs.
Starting list for 2018
As you can see top 20 players are above 2500 rating, a solid performance will ensure you a norm.
Entry Fee:
For all players based on March 1st, 2018 FIDE rating list, the entry fee is as follows: Registration is free for GM, IM, WGM, and players with a FIDE Rating of 2500 and above. For Master category, the entry fee is as follows:
| | |
| --- | --- |
| Above 2399 | $50 |
| 2350 to 2399 | $75 |
| 2300 to 2349 | $100 |
| 2250 to 2299 | $125 |
| 2100 to 2250 | $150 |
| 2000 to 2099 | $200 |
For Challenger category: $50 for players rated from 1900 to 2100 and $75 for others.
What about the accommodation and flight tickets?
ChessBase India Power offers you the best packages to play at the HD Bank 2018.
Rs. 50,000* on individual basis
Rs. 40,000* on sharing basis
The above charge includes:
1. Flights
2. Hotels
3. Visa
4. Insurance
*Terms and conditions apply
Contact ChessBase India Power now:
Hotline and Whatsapp: 09106908500 (10 a.m to 8 p.m.)
Email: accommodations@chessbase.in
Attractions in Ha Noi city and its surroundings:
ChessBase India wishes you a fun-filled successful 8th HD Bank Open 2018. In case you do decide to play, don't forget to contact ChessBase India Power for the best rates for travel and stay.
Download the circular for HD Bank open from ChessBase India calendar.
---