Ju Wenjun retains her FIDE Women's World Championship
Aleksandra Goryachkina was a massive threat to Ju Wenjun's World title reign, but if anyone had an advantage then that was Ju Wenjun. The reason is simple, she has done it all when she beat Tan Zhongyi in 2018 to become the champion in a similar 10-game FIDE Women's World Championship Match. However, Goryachkina tested Ju's limit by pushing her to the max and forcing a tie-break. Ju Wenjun is a former Women's World Rapid champion which means rapid is also her forte and having four rapid games as tie-breaks was just enough to beat Goryachkina 2.5-1.5 and continue her reign as Women's World Champion for at least another year. Photo: FIDE
Ju Wenjun continues her reign
Since there was no decisive winner in the first 12 classical games of FIDE Women's World Championship Match 2020, the winner was set to be decided on the final day, 24th January 2020 based on the faster time controls in a series of four rapid games consisting of 25 minutes each with 10 seconds of increment. If there is no result, only then the match will go into another tie-break games in blitz time control but that was not required as the four rapid games yielded a result.
Ju - Goryachkina, Tie-break 1
Goryachkina faced Reti opening for the second time in the event and she had no trouble equalizing out of the opening. In fact she got a huge advantage in the middle game. In the above diagram, black continued with 36...Qd7. Find out the better alternative.
Black missed another opportunity here and played 37...b4 instead. What did black miss?
Perhaps one of the most easiest opportunity in the first tie-break game which Goryachkina missed when she played 41...Bd6. Find out what did she miss.
Goryachkina's one of the final missed opportunity to take an early lead in the tie-breaks when she played 51...Nh4. Can you find the better continuation?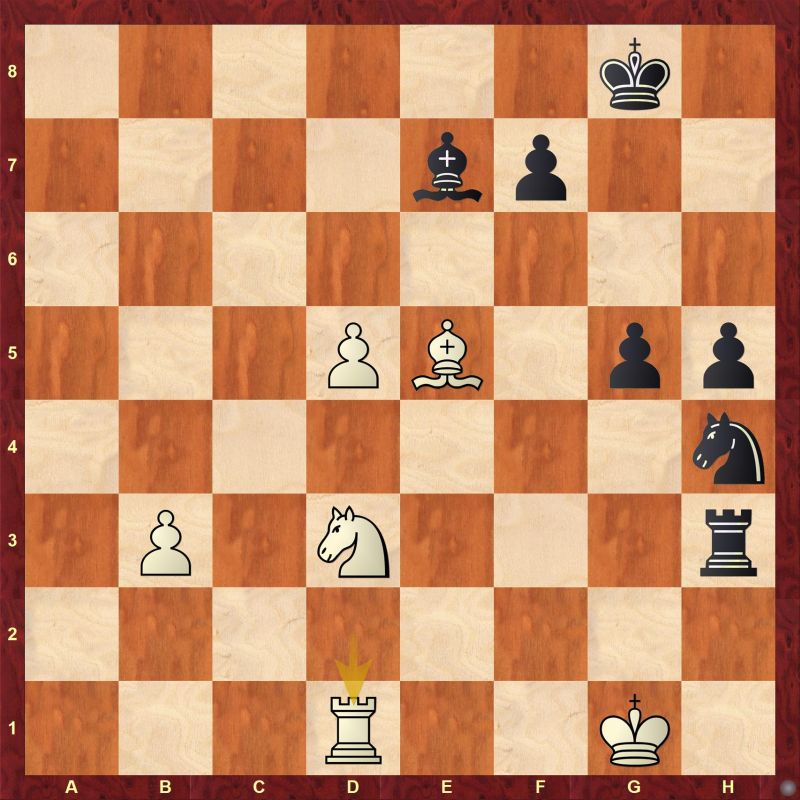 Goryachkina's last missed opportunity when she continued here with 52...Nf3+. What was the winning continuation?
When you miss so many opportunities to convert to a full point despite being better for the majority of the game, it is safe to assume that it's not your day especially when you are going against the defending champion who has also been World Rapid champion too. That means defeating her in rapid won't be easy either.
Goryachkina - Ju Wenjun, Tie-break 2
The only half chance Goryachkina got in the second rapid tie-break game is after 25...b4 when she could have gone for 26.Ne5 but instead she chose to play much safer 26.Nd4 which resulted in insufficient material draw eventually in another 46 moves.
Ju Wenjun - Goryachkina, Tie-break 3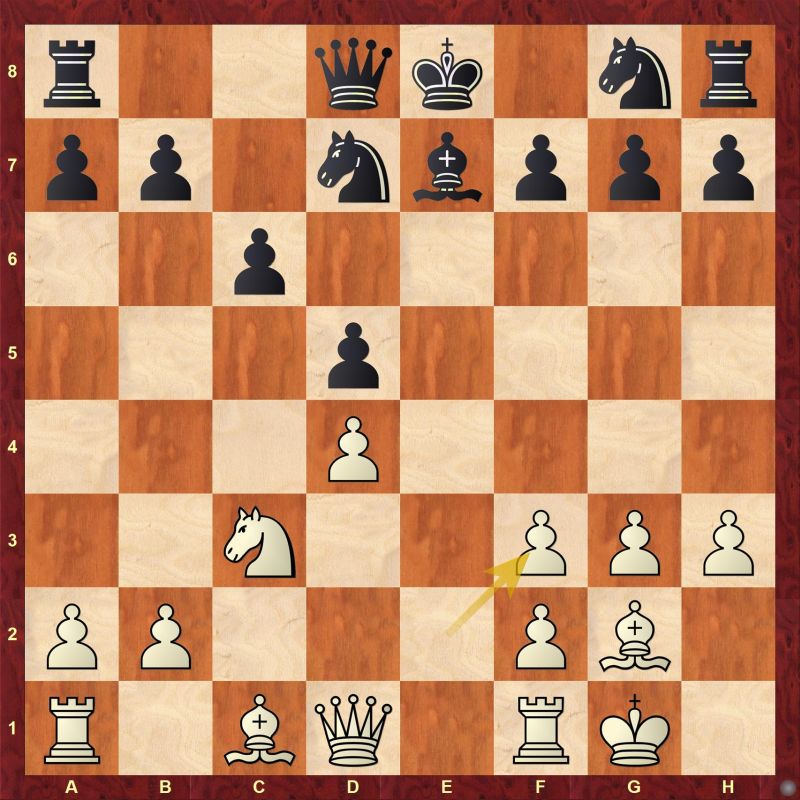 In the third tie-break game, the champion employed Reti opening again although unlike the first tie-break game, Ju Wenjun opted for 10.gxf3 instead of the previously played 10.Bxf3
Black needed to lockdown the queenside with 28...b5 to avoid further damage, instead the Challenger continued with 28...Kh8 which invited more trouble.
Black just moved his rook g7-g5. Find out why it's a mistake and what he should have done instead.
Ju Wenjun missed an easier win when she continued with 41.fxe5. Can you find out what did she miss? Anyway, white won the game in another four moves.
The defending champion Ju Wenjun just needed a draw in the final rapid tie-break to retain her World title, however Goryachkina was once again in another must-win situation to continue the tie-breaks towards the blitz stage.
Goryachkina again opted for QGD Exchange variation which did not yield her any advantage. Ju gobbled up a pawn early in the opening compromising her development as a compensation but she knew that it won't endanger her position. She played rock solid as required and eventually managed to salvage a draw to continue her reign.
Score
Photo Gallery
While Goryachkina may get another crack at Ju Wenjun again later this year at Women's World Cup which is slated to take place at Minsk, Belarus from 10th September to 3rd October 2020, her journey for Women's World title will have to resume at Candidates only.
Live games and commentary
Replay all games
Links
---