Last four seats left for the ChessBase India Group Tour to Dubai and Sharjah 2020
The Sharjah Masters have published their player's list and the top seed of the event is none other than World no.10 Shakhriyar Mamedyarov. The Dubai Open is yet to publish its player's list but we are sure that it will also be a very strong event. In order to give Indian youngsters the exposure of playing in two world class events, and also to save the costs related to parents having to accompany their kids to the tournament, we have the ChessBase India Group Tour for both Dubai and Sharjah events (28th March to 16th April). Since the last article was published, we already have four people who have confirmed their participation in the group tour. We only have four slots left. Read the article to know more about the events and also the special features provided by the ChessBase India team.
Will the Coronavirus affect the Dubai and Sharjah tournaments in the middle-east was a question on everyone's mind. Nothing of that sort is happening! In fact the Sharjah Masters just published its participants list and boasts of the strongest line-up ever in the history of the event:
Players list at the Sharjah Masters 2020: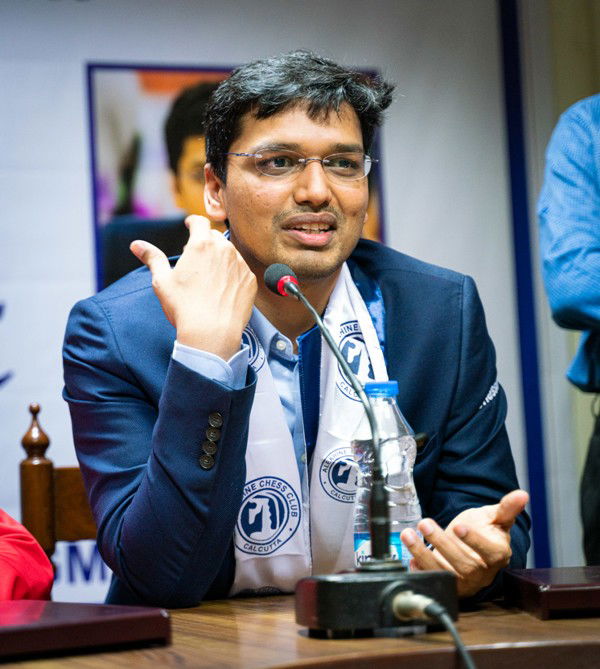 Currently 127 players have enrolled themselves for the Sharjah Masters 2020. The number will grow in the days to come. Dubai Open has not yet published its player's list yet, but we can expect the same to be up on chess-results in a few days from now.
The ChessBase India Power Tour
On 2nd of February, we had published an article about the ChessBase India Group Tour to the Dubai Open and Sharjah Masters. The managers of the tour are Niklesh Jain (Head of ChessBase India Hindi) and WIM Angela Franco.
One of the things we want to ensure is personal attention and a fulfilling experience for each of the participants. This is the reason why we have limited the number of entries to the Group Tour to 8. We already have four people who are a part of the ChessBase India Group Tour. They are:
Anuj Shrivatri is a budding talent from Madhya Pradesh. Just 15 years old, Anuj is already an IM and only the second player from his state to achieve this distinction. The youngster will be looking forward to pumping his rating towards 2400 and also GM norms at the tournaments.
The youngster from Bangalore is just 11 years old, but like a veteran has seen many ups and downs in his chess career already. Arhan travelled with the ChessBase India Group Tour last year to Spain and pumped his rating from 1774 to a massive 2169! While the close to 400 Elo point jump was a great boost in Arhan's career, adjusting to the new rating has been tough. In the next few events that he played Arhan lost close to 200 Elo points, but in return he gained the valuable experience of playing at a high rating. The young boy never stops working on chess and we believe that in the Dubai and Sharjah events, he is all set for his next big leap! Not to forget, he is also a part of the ChessBase India Juniors team as an expert analyst.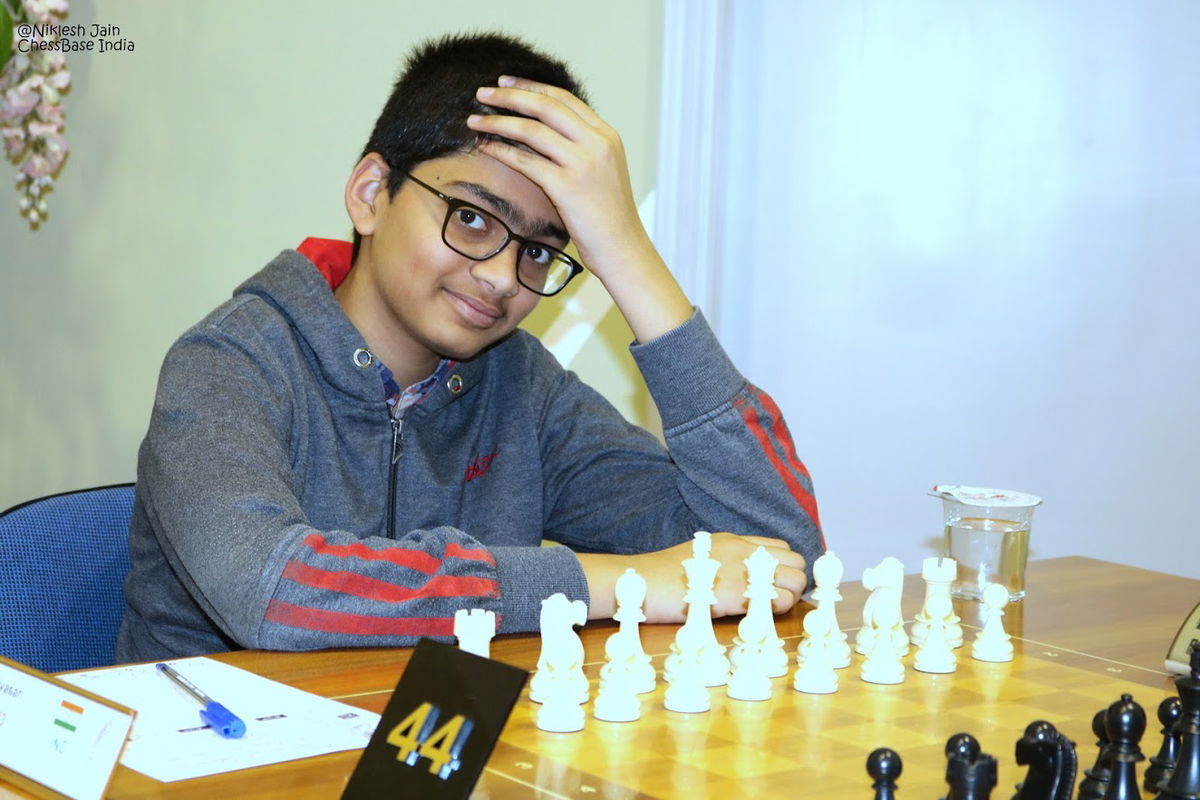 Rakshith Srinivasan was a part of the ChessBase India Group Tour that went to Dubai and Sharjah in 2019. In February 2019, Rakshith's Elo was 1924. After a year it is 1899. But, he has played a lot and gained a lot of experience in the last year. Rakshith has played 156 rated games since February 2019 and will be looking to some steep improvement in the Dubai and Sharjah events.
Ayush's story is very similar to that of Arhan. He gained a massive 400 Elo points between the period of June to August 2019 and reached a rating of 1959. He too, struggled to be at the same rating in the next few months that he played and his rating is now down to 1740. The Sharjah and Dubai tournaments couldn't have come at the better time for the youngster who would be looking to put all his experience to good use.
The manager is not just a manager!
It's true that the main purpose of the ChessBase India Group Tour is to ensure that the youngsters can travel to international events without their parents and are taken care off by a reliable manager. However, we do not want to limit ourselves to just this. 20 days with the youngsters is an excellent period for a capable manager to make an impact both chess wise and non chess-wise on the youngsters. These are the additional benefits you will get if you are a part of the Group Tour:
1. One hour ChessBase session
One hour session with a ChessBase expert on how to use ChessBase softwares to prepare effectively before the tournament. This session would be done by one of our experts before the team leaves for Dubai and Sharjah Masters.
2. Meditation session during the event
It's quite obvious that to play good chess, you need your mind to be in the best possible state. Niklesh Jain has been practicing the art of meditation for several years and would have meditation and light yoga sessions every day in the morning.
3. Daily game analysis
"When I was in Sri Lanka for a tournament, one of the managers of the trip Praful Zaveri, would go over my game every day and ask me as to why I played a specific move and why didn't I chose some other move,", says Niklesh. "These analysis sessions were so useful that until this day I remember the things I discussed with Mr. Zaveri. I want to do the same with these youngsters and discuss and analyze their games each day." What Niklesh and Angela would do, is lay out a chess set and sit with a laptop. Using their skills as a chess trainer, coupled with help from chess engines, they would discuss the game with each participant. This would ensure that the players don't commit the same mistake that they made in their previous rounds.
4. Recommendations related to food
It is important to eat well and also carry the right foodstuffs to the game. what to get, Where to get and how to get them will be recommended by Niklesh and Angela.
5. Feedback to the parents after the trip
All parents would be given feedback individually about their child after the trip ends. This will involve not just chess feedback, but also suggestions on the food habits, sleep patterns, tournament discipline and more. It will be useful for the parents to know what are the areas in which their kids can make improvement.
Note: All the above five points are optional and are completely dependent upon the volition of the participants and their parents.
The Dubai and Sharjah tournaments in 2020
The Dubai Open is happening before Sharjah Masters this year. The dates of the tournaments are:
1. Dubai Open from 28th March to 7th April
2. Sharjah Masters from 8th to 16th April.
Cost of the Group Tour
Total Cost: Rs. 1,10,000 for a player
Inclusions:-
* Flights
* Airport Transfers
* Hotel Apartment stay (twin sharing)
* Insurance
* Visa fees
* Transfers from the venue to the hotel every day
* ChessBase India gift pack (includes book, pen, t-shirt, and more)
Exclusions:-
* Food
* Dubai and Sharjah Entry Fee
* Domestic Flights
* Sight Seeings
Contact:
Hotline: 8815325895 (10 a.m to 8 p.m.)
Secondary number: 07304087464
Email: chessbaseindia@gmail.com
Contact us soon as only last four spots are left.
FAQS:
1. What about the food?
A: Food is not included in the package. However, there are several restaurants near the place where players would be staying for non vegetarians. Vegetarians can order food from the nearest Saravana Bhavan restaurant. Niklesh and Angela can help if required.
2. What about the visa?
A: Once you confirm that you are travelling with ChessBase India and pay the amount, you have to send us your scanned passport as well as a photograph and some other documents which would be required. We will take care of the visa.
3. What about groceries?
A: There are two supermarkets, 100 metres from the distance of the hotel and you can buy fruits, vegetables or any item of daily use from there.
4. Tell us more about the Group Tour managers.
A: Apart from the introduction already given in the article, here are three videos that tell you more about the Group Tour managers and their life!
5. Do I need a jacket?
A: The weather in Dubai and Sharjah would be pretty hot, but when you enter the playing hall, it would be quite cold and good to have a jacket.
6. Every participant gets a ChessBase India gift pack. What is included in it?
A: Every member will get a special ChessBase India gift pack which involves a t-shirt, a ChessBase India Notebook, a ChessBase India pen, and some more surprise goodies.
7. Can I get a refund of the amount I have paid in case of non travel?
A: The money paid is non-refundable. So please make the payment and enroll into the group tour only if you are 100% sure.
Download circulars from the ChessBase India Calendar:
Group Tour to Barcelona in 2018
Gaining 4359 Elo points in Spain
Introductory article for Dubai and Sharjah Group Tour 2020
Please note: ChessBase India Power is no longer in existence. This group tour is solely organized by the core ChessBase India team.
---