Best chess solving books for professional players
FM Nikhil Dixit is from Pune, Maharshtra. He is currently rated 2358, holds two IM-norms and looks forward to secure his final norm. This is his first blog post ever. where Nikhil helps you with the best chess solving book recommendations for professional players especially for above 2000 rated players. The book links are attached so you can see preview and buy them too. In this article, Nikhil explains which solving books he likes, his honest review about those books, the contents of the books and some selected positions from a few of the books to get an idea about it. Photo: various sources
1 . Perfect Your Chess by Andrei Volokitin and Vladimir Grabinksy
This is my personal favorite chess book. In this book there are three chapters namely make a move, find a win, answer a question and in each chapter there are 100 puzzles. First 40 are dedicated to FIDE Master level. From 41 to 80 are dedicated to International Master level and last 20 are dedicated to Grandmaster level. What I particularly like about this book is the answers given by Volokitin as practical example which relates to life.
Kramnik - Kasparov, Wch 2000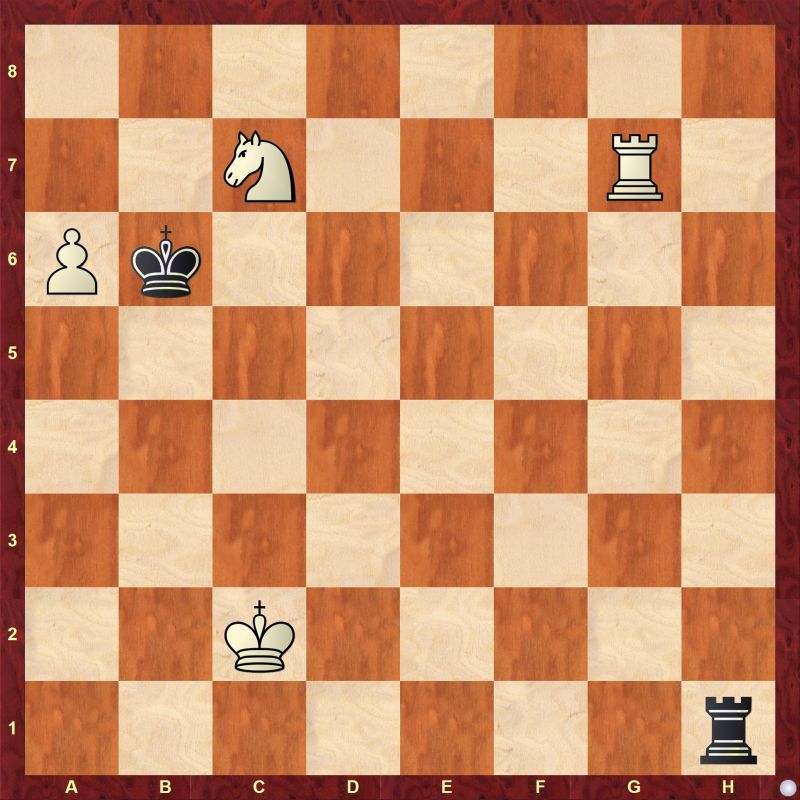 You can buy the book from here.
2. Recognizing Your Opponent Resources by Mark Dvoretsky
As we all know Mark Dvoretsky is the best chess author ever. He has written various books on opening, middle game and endgame. In this book, he distributed content in four chapters namely
a. Pay Attention to Your Opponents Resources
b. The Process of Elimination
c. Traps
d. Prophylactic Thinking
After solving this book you will learn how to find opponent's resources. The book covers more than 500 problems with solutions. The first chapter of this book is difficult, so my suggestion is start from last chapter otherwise you will get frustrated!
R.Reti (corrected by A. Rink), 1928
You can buy it from here
3. Grandmaster Preparation - Calculation by Jacob Aagaard
This is one of the bestsellers. Jacob Aagaard is well known author and coach around the world. He brings excellent stuff in every book. In this book he has given ten chapters. In each chapter, initially there are introduction and examples given with solutions. After that there are many practical problems given for each chapter or on each theme. This book is best for those who want to become complete master in middle game. Tenth chapter whose name is Difficult Positions is like impossible for me. If you solve those problems your confidence level will definitely boost up.
Wojtkiewicz - Wahls, Candidates
You can buy it here
4. Mastering Chess Middlegames by Alexander Panchenko
The book is published by New In Chess. This book covers twelve chapters with basic theme. In every chapter Panchenko has given some analyzed games and then problems. The book covers more than 300 problems. If you want to improve basics then this book is for you. The chapters are not so complicated and whole book is easy to understand.
You can buy it from here
5. Grandmaster Preparation - Attack and Defense by Jacob Aagaard
Published by Quality Chess in the Grandmaster Preparation series, this book provides more than 500 problems. I find this book quite similar to the Calculation by Jacob Aagaard. This book contains thirteen chapters with problems and its solutions and few examples. The book is very hard to understand and solve. I need 2-3 hours to solve one page comprising of six problems.
You can buy it here
6. Invisible Chess Moves by Emmanuel Neiman & Yochanan Afek
This book is published by New Chess. Yochanan Afek is World Class Composer and player. The book covers two parts namely
a. Objective Invisibility
b. Subjective Invisibility
The book cover says Discover Your Blind Spots and Stop Overlooking Simple Wins. This book is simply amazing. This book is to solve directly (without chess board) because the solutions are not more than 2-3 moves, but it is difficult to find the first (key) move. Everyone should solve from this book. It can be finished in less than a week on an average.
You can buy the kindle edition from here or the chessable version from here.
This is my honest review about these six books. If you want more of this type of blog posts or if you have any suggestion let me know in the comment section below.
Thank You for Reading!
About the Author
Nikhil Dixit is a 20-year-old FIDE Master from Pune, Maharashtra. He has completed his graduation from Pune University and currently he is doing Masters in commerce from there. He is also a professional chess player. He has two IM norms and he is trying to get the last norm and some rating to get his IM title.
The article has been edited by Shahid Ahmed
---