Homeboy Arjun Erigaisi beats Gukesh to win ChessBase India Originals Deathmatch 2.0
On 5th of November 2022, a riveting battle between 2 of India's chess superstars took place in the DreamHack festival at Hitex Exhibition Centre, Hyderabad. The India no.3 D Gukesh took on the India no.4 Arjun Erigaisi in the Deathmatch 2.0! Designed to be the ultimate challenge of skills between 2 chess players, the players had to compete in different chess variants and short time controls, with very little time in between games. Who came out on top - the Chennai Superstar, or the Warangal Wunderkind? Read the full article to find out. Thumbnail: Abhyudaya Ram.
ChessBase India Originals Deathmatch 2.0: Arjun Erigaisi takes down Gukesh!
In a very close and tense match which went down to the wire, the homeboy, the Warangal Wunderkind Arjun Erigaisi took down the India no.3, Grandmaster D Gukesh by a margin of 15.5-13.5. The match consisted of 3 sections- The Originals (90 minutes), 1 hour of Blitz, and 30 minutes of Bullet.
Deathmatch 2.0 Segment 1: Originals - 3 points for a win, 1 point for a draw
After a brief introduction by IM Sagar Shah and Samay Raina, the two gladiators arrived on stage - Arjun Erigaisi and D Gukesh. Both of them were told to do some trash talking before the game!
The match started off with a 7+2 game, where the players would be blindfolded. There were helpers present for both of the players - Raja Rithvik was the second of Arjun Erigaisi, making the moves for him in the blindfold segment. Senthil Maran K. was to be the second for D Gukesh. The players could ask their helpers for remaining time on the clock when necessary!
Game 1: Blindfold Chess (7+2) | D Gukesh - Arjun Erigaisi: 0.5-0.5
Gukesh had the White pieces in the first round, and Arjun went for the Grunfeld with the Black pieces. In a position where White already has an advantage, Arjun missed a tactical shot.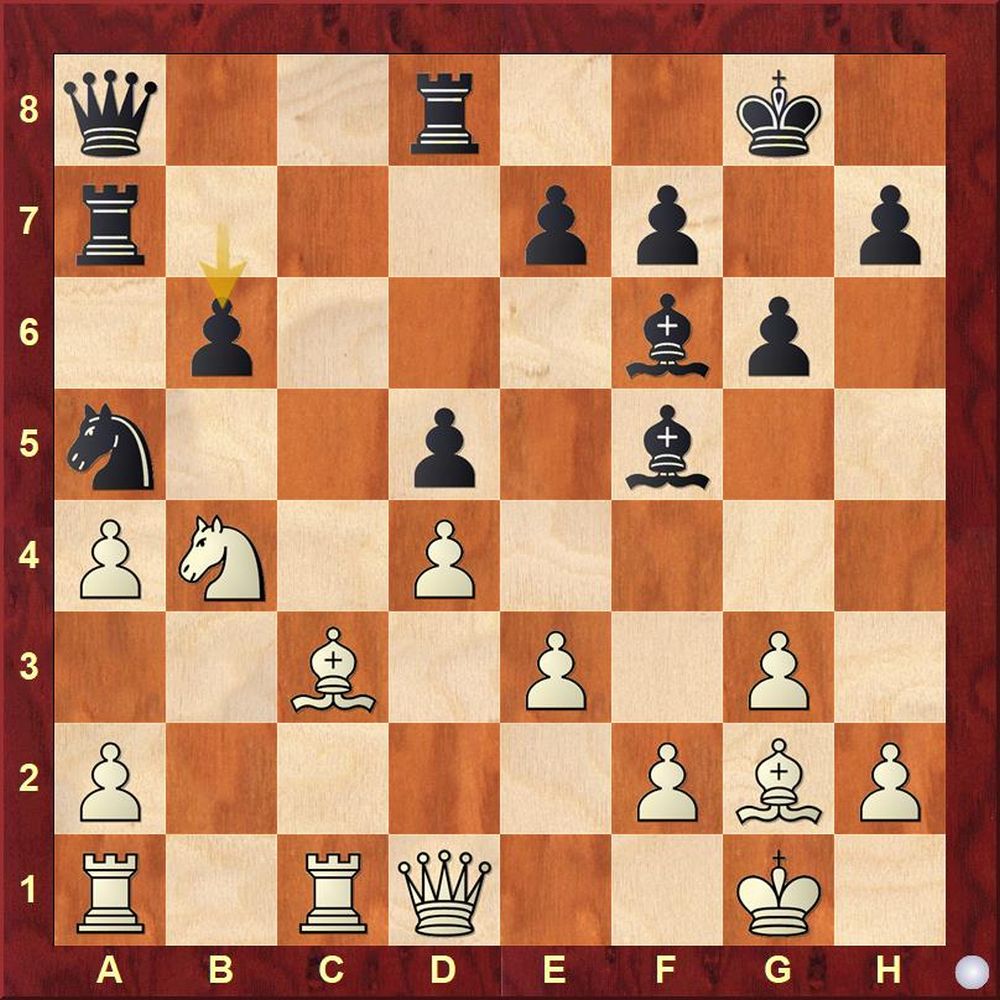 21...b6 turned out to be a big blunder, as Gukesh found the nice tactical shot 22. Nxd5! Rxd5 23. e4! winning the piece back and gaining a pawn in the process. The resulting position was completely winning for Gukesh, but he lost all his advantage by an unfortunate oversight.
41. Qf4 was a blunder by Gukesh which turns a winning game to a draw. Much better would've been to play 41. Qd4! Qc7 42. Bd5 Nd7 43. Qc4! forcing an exchange of queens, and going into a pawn up Bishop vs knight ending. After Qf4, ...Nxe4 Qxe4 is just a draw - Black can keep giving checks from various sides, which makes up for the pawn deficit. The game ended in a draw after a few more moves. After the game, Gukesh confirmed that he completely forgot the White Bishop was on e4 instead of d5.
Game 2: Ritz (7+2) | Arjun Erigaisi - D Gukesh: 1-0
Arjun was the first person to score a win in the Deathmatch - he scored a win with the White pieces against Gukesh.
In a fairly level game, Gukesh suddenly missed a simple tactic just a few moves in.
13...Bg4 is a mistake because of 14. f3! Gukesh felt that he had Bxf3 gxf3 and Qh4+ in the position. However, the key point was that Ng3 Nxg3 Rxh3 was winning for White. Gukesh had to settle for Nxc3 15. bxc3 Ba3 16. fxg4 Bxc1 17. Nxc1 and it is White who has 2 pieces for a Rook, giving him a big advantage. Arjun managed to convert his advantage smoothly into a win.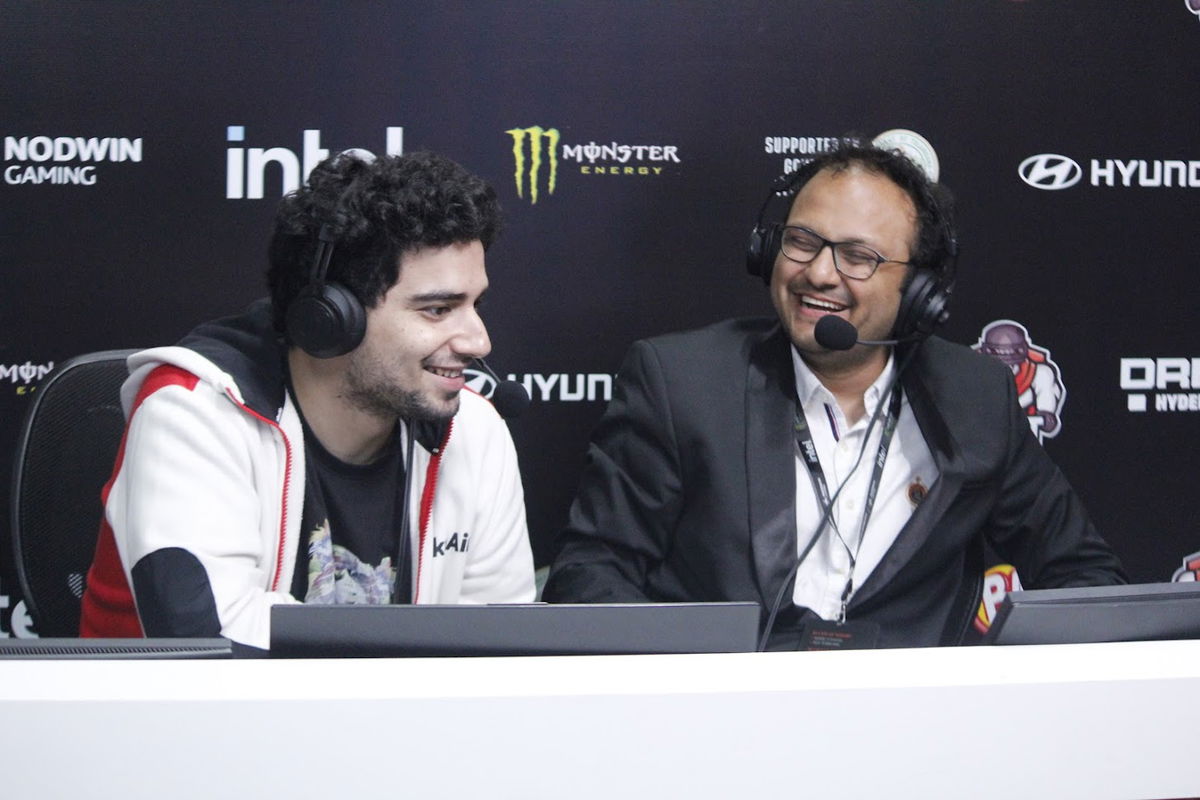 Game 3: No Castle Chess (7+2) | D Gukesh - Arjun Erigaisi: 1-0
Gukesh struck back immediately on game 3, levelling the scores 4-4 by scoring a nice win in just 26 moves.
All the White pieces are aiming towards the Black king. Gukesh created a beautiful finish: 22. Nxf6! Nxf6 23. Qe5! Qe7 24. Bxf5 exf5 25. Qxf5 Qd6 26. Qg6+ and Arjun resigned, as there's no way to save an impending checkmate without heavy material loss.
Game 4: Chess 960 (7+2) | Arjun Erigaisi: D Gukesh: 1-0
Gukesh got a comfortable edge, and soon had a winning advantage! His pair of knights were clearly superior to Arjun's pair of Bishops.
Black's strong pawn mass in the center and the active Knight give Gukesh a decisive edge. The simplest way to win would've been to trade off one Knight with ...Nc3+ Ke1 Nxe2 Kxe2, and the Black King can simply march down the board and win the game. However, Gukesh decided to activate the King first with ...Kf7, which is also good, but White gets a chance to activate one of the Bishops.
This was the final chance for Gukesh to claim an advantage - instead of ...Nb2, Black had to play 36...Nxe2 37. Kxe2 f4! 38. Kf3 Nc3! However, Black has to make several accurate moves consecutively to convert the edge to a win. With seconds left on the clock Gukesh couldn't figure out the correct continuation, eventually getting a lost position.
With this game, the Originals Segment of the Deathmatch 2.0 came to an end. Arjun Erigaisi had a 7-4 lead at this point.
Deathmatch 2.0 Segment 2: Blitz, 2 points for win, 1 point for draw
The players had 1 hour of Blitz scheduled in this segment. The games were of 4+2 time control, and a total of 6 games were played in this timeframe. The first game ended in a draw, and Arjun won the second game. Arjun had taken a massive 10-5 lead at this point!
Blitz Game 2: The homeboy extends his lead
With 5-6 seconds on the clock, Gukesh couldn't find the correct way to continue in a complicated position, and Arjun capitalized on those errors.
It was now up to Gukesh to make a comeback. The young Chennai lad rose up to the occasion perfectly - he scored consecutive wins, taking a 11-10 lead in the match for the first time! The cleanest win of them all was probably his win in the 3rd Blitz game, where he beat Arjun with the White pieces.
Blitz Game 3: The young Madras Tiger makes a comeback!
Gukesh started a devastating attack in the Kingside early in the game with h4! and Ng5! gaining the exchange very quickly. Arjun had mixed up his lines in the opening. Gukesh perfectly converted his material advantage to a win, making zero mistakes throughout the process!
Blitz Game 6: Arjun takes back his lead!
In a balanced position, Gukesh missed a tactical point, and Arjun went ahead to score another win with the White pieces.
Arjun found a very nice winning sequence with 26. Bxg5! Qxg5 27. Nc7! Rab8 28. Ne6! winning an exchange. Gukesh played on for a while, but Arjun converted his material advantage very comfortably to a win. This was a very important moment in the match because if Arjun hadn't found this tactic, he would have been in big trouble. He was trailing the match by one point and had lost the last three games. This victory turned the tide over in his favour before we entered the bullet segment.
At the end of the Blitz segment, Arjun was leading by a very slim margin of 12-11. Now, it was time for the 30-minute bullet segment.
Deathmatch Segment 3: Bullet - 1 point for a win, 0.5 points for a draw
The Grandmasters played 30 minutes of 1+2 bullet in the final section of the Deathmatch. There was a 1-minute break after each game, and a 3-minute break after the 3rd game. A total of 6 games were played in this section.
Bullet game 1: Arjun shows his Bullet prowess
This game featured a very interesting material imbalance - Gukesh (White) had Queen, two rooks and Bishop versus Arjun's Queen, two rooks and 4 pawns. The game was dynamically balanced till some point, but Gukesh was the last one to make an error. There was no attack in the Kingside, and Black's pawns just kept rolling down the board. Arjun finished the game in style, now extending his lead to 13-11.
Arjun just entered into his beast mode from here on out. He won the second game, drew the 3rd and won the 4th game as well! This took Arjun's lead to a massive 15.5-11.5, effectively closing the match.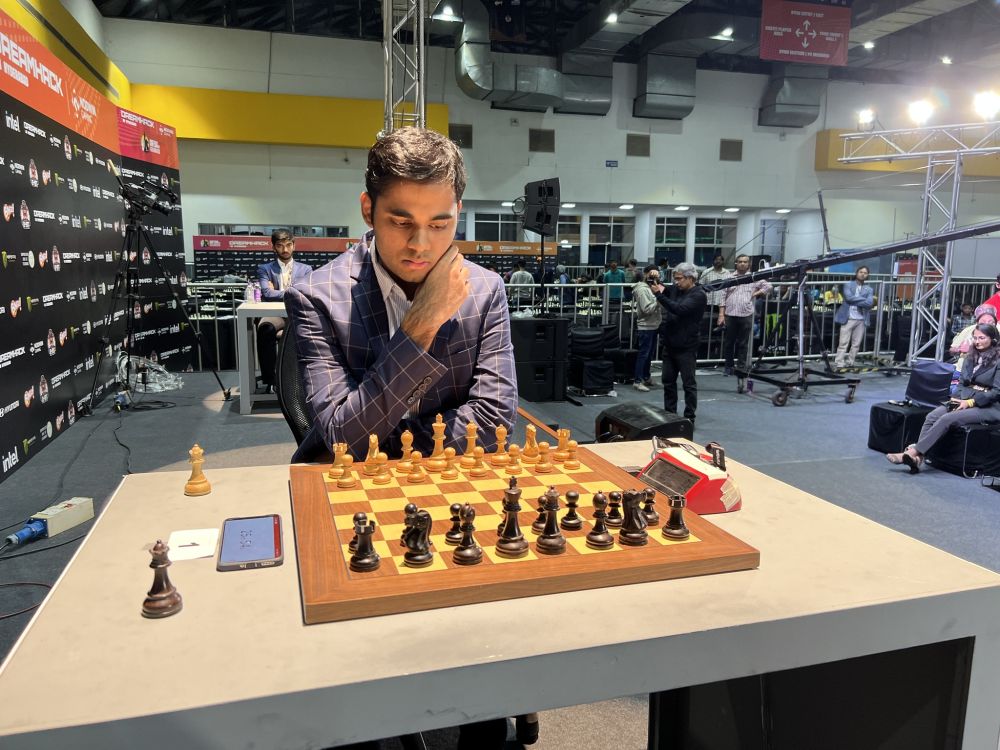 Bullet game 4: Arjun seals the deal
Arjun had a completely lost position out of the opening with the White pieces, Gukesh was up an exchange. But he never stopped trying - eventually under time pressure, Gukesh cracked and started making mistakes - from totally winning to equal to completely lost.
With 1 second on the clock, Gukesh went ...Kd3, completely forgetting the fact that a8=Q Ra1+ is not mate due to Be1. The only way to draw was to play 68...Ra1+ 69. Ke2 and Ra2+ with perpetual checks. There's no way to stop the checks, because Be1 is met with ...Rxa3, and the King can't go to d1 because of ...e2+! But all of this was very hard to find with so little time on the clock. Gukesh immediately resigned after Arjun queened.
Bullet game 6: Too late for a comeback
Gukesh showed the true spirit of a gallant warrior - knowing that there is very little hope of making a comeback, he still tried his best and managed to beat Arjun in very nice fashion in the last 2 games!
The match ended 15.5-13.5, and Arjun Erigaisi became the Deathmatch 2.0 champion - winning Rs.3,00,000, the Championship belt and a beautiful trophy!
Both Arjun and Gukesh have donated their prize winnings (3 lakh and 2 lakh respectively). While Arjun has donated it to the HelpChess Foundation to support a talented youngster from Telangana in need of funds, Gukesh has given the entire amount to a player whose name he would like to keep anonymous! What great champions both on and off the board.
Full Facebook Album of all the Deathmatch 2.0 Photos
Replay all the games of the Deathmatch 2.0
---