A tournament in the memory of the man who created India's first WGM
AS Subbaraman is a man towards whom Indian chess would always be indebted. He was the man who decided to leave the well-trodden paths and motivated his daughters to become chess champions. He made them believe that sky was the limit and the result was there for all to see. Two WGMs were created from the Subbaraman family with S. Vijayalakshmi becoming India's first WGM and S. Meenakshi following thereafter. Viji was also twice Olympiad medal winner and an Arjuna awardee. AS Subbaraman's contribution towards Viji's growth and indirectly Indian women's chess growth has been mammoth. "He was my first and only coach", says Viji. AS Subbaraman passed away 12 years ago in 2007. In order to remember this brilliant mind, Queens Chess Academy will be holding a rating blitz tournament on the 15th of August 2019 at IIT-Madras. The total prize fund is Rs.1,50,000 and the first prize is Rs.35,000. In this article you get to know more about this event.
I waited outside the playing hall of the National Women's B championships 2014. My wife Amruta was playing in the tournament and on most of the days I would be sitting inside my hotel room waiting for her to return after the game. But today was the final day of the tournament and I wanted to do an interview with S. Vijayalakshmi. Viji, as she is called by everyone who is close to her, was on fire in that tournament. Scoring 9.5/11 she had already tied for the top spot. Now it remained to be seen if Nisha Mohota could win her final game and reach the same score. As Viji walked outside the tournament hall, I asked her if I could do an interview with her. "Now?", she asked. "But I am not sure if I have finished first or not." Viji was clearly relaxed after this good performance but was not sure if this was the right time for an interview. "I don't want to interview you for your tournament," I said. "I would like to know more about your chess career. How it began, how did you get so good at chess and how you became India's first WGM and also the first female Indian player to be a full-fledged IM."
So how did it all begin was my first question? "I started learning the game of chess when I was three and half years old, and my dad taught me the rules. He was the first and the only coach I have had. It so happened that my father also learnt the game along with me. While I focused more on playing, he had his aims set on coaching me in the best way he could. It was a very raw and interesting process that we went through. Back in 1980s there were hardly any chess books. So many times we were wrong and had to correct ourselves, but it was this learning process that helped me tremendously. Soon I started to not only understand my father's teachings but also successfully implemented them in my games. He helped me a lot psychologically in my chess career. People in the chess circles say that I have a lot of confidence, and I got all of that from my dad."
It became clear to me that Viji's father Mr. A.S.Subbaraman had played a big role in giving India one of its finest chess players. The family had fought against all odds and come out on top. "Our family came from extremely humble backgrounds. My father was the sole bread winner and he had three girls to take care of. It was extremely difficult. Many times I would see the worried look on his face due to the financial burdens. In spite of all of this, an important quality that my father imbibed in me was to always try and play a good and honourable game. He was never upset when I lost the game after playing well. But he would be angry when I played poorly. At no point in my career it was ever about results. I never felt that I am playing chess because I was winning. It was always for the love of the game."
The focus for Viji and her father was never on the results. It was always about improvement. "After I won my first National Championships in 1995 there weren't any celebrations. Immediately there were the Asian Zonals. I was concentrating on that and then I got my WIM title. Then I had to get my rating. The moment I got my rating the journey towards WGM title began. It was followed by the IM title, and then the pursuit for the GM title. It was always about setting higher goals for oneself. It never struck me that I have won so many tournaments. I wanted to improve as a chess player and maybe that was the reason why victories were coming my way."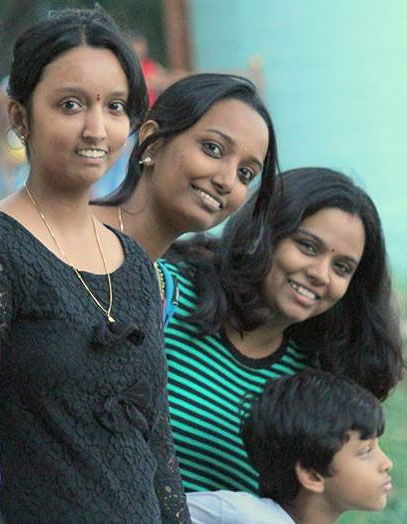 In order to remember the contribution of this great man - A.S. Subbaraman, his daughter Viji has organized a rating blitz tournament in Chennai on the 15th of August 2019. The aim of the tournament is to remember the legacy of AS Subbaraman and also to give the youngsters a platform to showcase their talent.
More about the 1st AS Subbaraman Memorial trophy and the man himself
The 1st A S Subbaraman Memorial Trophy is an International FIDE Rated Open Blitz Chess Tournament to be held in the memory of Shri A.S.Subbaraman (late), father of Vijayalakshmi Subbaraman (Viji). Vijayalakshmi is one of the greatest Woman Chess players of India. Her list of achievements is just endless. In her early days Shri. Subbaraman learnt the Game of Chess for his daughter Viji and went on to teach her the basics of the game. Viji's journey started in the Chess field with her father's extended support, which enabled her to evolve as a Champion at the International level. His coaching made Viji become the First Ever Woman Grandmaster of our Country and also a proud recipient of the prestigious Arjuna Award. Shri. Subbaraman lived as a perfect guru for his daughters (Viji, Meenakshi and Banupriya) in driving them towards their excellence in Chess game. He was instrumental in making two of his daughters, Woman Grandmasters of our Country and in turn promoting Women Sports in India. Viji has won 2 Commonwealth Gold Medals, 2 Chess Olympiad Silver Medals on top board, 35+ National Championships and the medal tally goes on. His Untiring Himalayan Efforts and spirited dedication made the Subbaraman Sisters rewrite Indian Chess History many a time. He and his wife Rani Subbaraman ensured a perfect Chess Playing atmosphere on and off the board for their daughters for which, in the whole of chess fraternity, they were popularly known as 'The Chess Family'. The Subbaraman's have also been an inspiration to many parents with girl children and chess players who have been looking to play Chess Professionally. Viji wishes to extend her father and Guru Shri.Subbaraman's legacy as an inspirational story to other Players and Parents who are venturing into Chess field, by Conceptualising an International FIDE Rated Open Blitz Chess Tournament annually. Heading the Queens Chess Academy as an Honorary President, her vision to Organise a World Class International FIDE Rated Blitz Event with High Prize Fund will kickstart this Independence Day. The tournament will be organized by Queens Chess Academy along with IITM Chess Club and will act as a milestone in motivating next generation to become our future Chess Stars.
ChessBase India is one of the partners of the event. There are 36 three months ChessBase Premium accounts and two ChessBase 15s to be won if you take part in the event and do well!
Download the circular from ChessBase India calendar
Facebook page of Queens Chess Academy
---