World Junior 02: Four on a perfect score
Four Indian players have emerged with an unblemished score after two rounds of play at the World Junior Championships in Tarvisio, Italy. While the highest rated Indian in the field, SL Narayanan took things slow and won after 69 moves of play, Murali Karthikeyan played a neat miniature and finished Liam Vrolijk in merely 24 moves. Little Praggna is also among the perfect scorers after his win against IM Nubairshah Shaikh from Mumbai. We have a report with pictures and games.
Day two in Tarvisio saw four Indians emerge with a perfect score. They were SL Narayanan, Murali Karthikeyan, R Praggnanandhaa and Harsha Bharathakoti. While Karthikeyan demolished his opponent, Liam Vrolijk, in merely 24 moves of an English Opening, SL Narayanan got the better of Jan Vykouk in a 69 move marathon. R Praggnanandhaa and Harsha Bharathkoti defeated Nubairshah Shaikh and Filip Pavic respectively.
After a few skirmishes in the centre in the English, Karthikeyan, who had the white pieces against the Dutch FM Liam Vrolijk, gave up castling privileges. It seemed black had equalised the position after 12...e4 as after 13.Nd4 Bxe2 14.Nxe2 Nc6/Nd7, Black would have completed his development and had a castled king.
After the bishops were exchanged on e2, white's king looked a little precarious in the centre. However, Karthikeyan knew exactly what he was doing. Blasting open the centre and the g-file along with it in a few moves with the pawn break f3, Karthikeyan was able to generate a strong attack on black's king. The ensuing complications soon made the Dutch FM crack and drop a piece. By the 24th move, it was all over.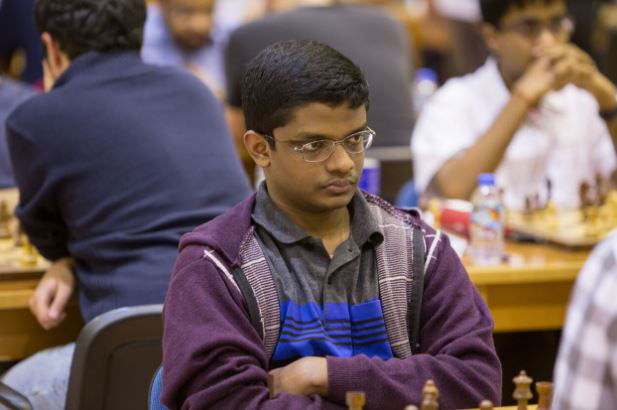 Playing from the white side of a Semi Slav, SL Narayanan succeeded in getting a better position right out of the opening. Milking his advantage slowly, Narayanan was able to get a protected central passer first and later win the exchange on move 23. Despite having a clearly better position and an advantage in material, the highest rated Indian in the fray did not rush and waited until the right moment to deliver the final blow.
Round 2 Results
Rank after Round 2
Round 3 Pairing
About the Author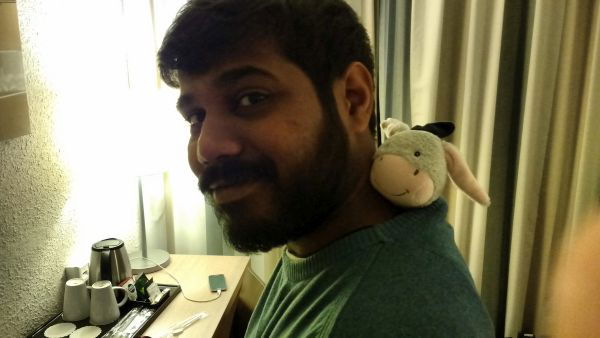 Aditya Pai is an ardent chess fan, avid reader, and a film lover. He has been an advertising copywriter and is currently pursuing a Master's in English Literature at the University of Mumbai. He loves all things German and is learning the language. He has also written scripts for experimental films.
---