India has excellent chances at the World Teams 2017
The World Teams 2017 takes place from the 16th to the 27th of June 2017 in Khanty Mansisyk, Russia. Top ten chess nations will fight it out for the title of the World Teams Champion. India has teams participating in both Open and Women's section. Vidit Gujrathi, Sasikiran, Adhiban, Parimarjan Negi and Karthikeyan Murali are the Indian players in Open section. Women's team is represented by Harika, Eesha Karavade, S. Vijayalakshmi, Padmini Rout and Tania Sachdev. Analysis of India's chances for a medal.
The participants of each Team Championship include the previous event's World Chess Team Champion, the three highest-placed teams in the FIDE Olympiad prior to the event, the four Continental Champions, a team from the organizing federation and a team nominated by FIDE President.
Open Section:
Three players in the team are in great form. Vidit Gujrathi recently finished third at the Asian Continental 2017. Sasikiran Krishnan looks in great touch after his tremendous victory at the Capablanca Memorial 2017. And Adhiban is definitely a player that everyone fears after his performance at the Tata Steel in Wijk Aan Zee. Reigning national Champion Karthikeyan Murali is closing in on the rating of 2600 and is definitely a huge talent. The big surprise, of course, is GM Parimarjan Negi, who has not played competitive chess in quite some time but is back in the team for this championship. It can be safe to assume that Negi and Karthikeyan will alternate between themselves, while the other three will try and do the bulk of the scoring.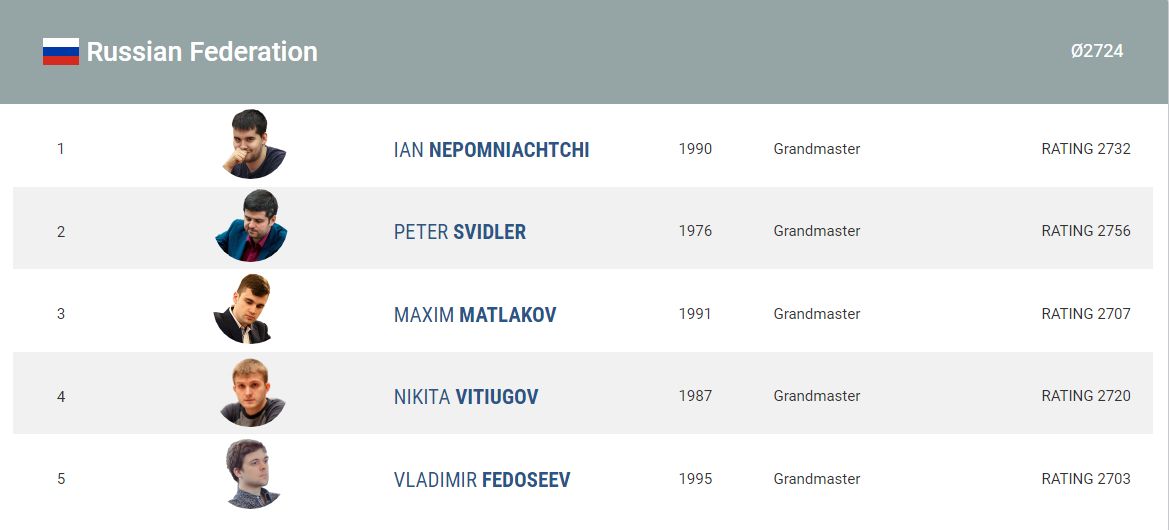 For the complete list of teams in the open section click
here.
Women Section: 
The women's team of India looks really well balanced and strong.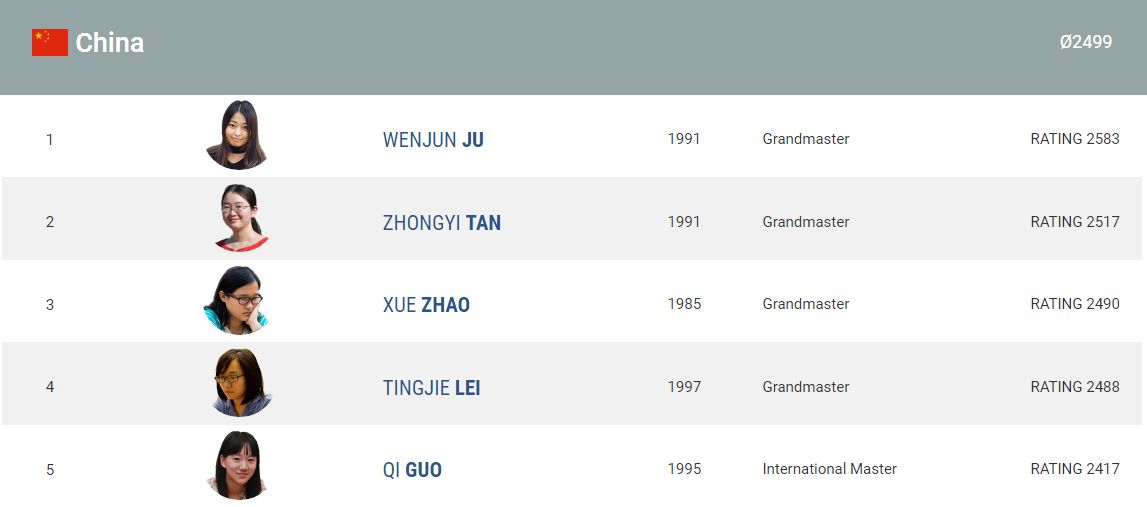 Harika at the top is a class act. Padmini Rout, the three time national champion had a bad event in Bhubaneshwar, but it could well be a blessing in disguise as she is working really hard to iron out her errors. Eesha Karavade has worked for a long time as Harika's second and is an opening specialist. Nothing short of a legend, is good enough to describe S. Vijayalakshmi. And Tania Sachdev, when she gets going it's extremely difficult to stop her. The girls will be going to the event without a coach.
For the complete list of teams in women's section,
click here
Schedule:
Time control:
The championship will be played in round robin system with 9 rounds. Each team will play against with all other teams. Colours and starting numbers will be drawn at the opening ceremony or a technical meeting. 12.2 The time control: 90 minutes for 40 moves, 30 minutes to the end, and 30 seconds increment per move starting from move 1.
Scoring:
Each match will be scored by match points as it is used in the FIDE Olympiad. Winner will get 2 points, a draw will give each team 1 point, and a loss is scored as 0 points.
ChessBase India will bring round by round coverage of the event and we send our best wishes to the Indian team. Hope we come back with medals in both the sections!
---