Tania Sachdev commentator at Millionaire Chess 2
The Millionaire Chess is the highest prize money tournament currently in the world of chess by leaps and bounds. The style perfection and professionalism with which it is organized makes it a one of its kind event in the chess calendar. India number five IM Tania Sachdev will be the official commentator at the event. We catch up with her to know what she feels before the sin city adventure.
India has many world class players who are invited to top tournaments all around the world by the organizers to increase the stature of their event. There is the five-time world champion Vishy Anand, the rock-solid Pentala Harikrishna, Mr.dependable Krishnan Sasikiran, the brilliant Surya Shekhar Ganguly and young talents like B. Adhiban, S.P.Sethuraman and Vidit Gujrathi. But there is one Indian who is summoned to elite events to enlighten and engage the chess audience with her commentatory. She is none other than the eloquent, beautiful and glamorous IM Tania Sachdev.
Tania is the brand ambassador for Red Bull Energy drink


Tania has been invited to the highest prize money event in the world of chess - Millionaire Chess 2 as a commentator. The tournament which is organized by GM Maurice Ashley and Amy Lee will be held from the 8th-12th of October 2015 in Las Vegas, USA. There are totally prizes worth one million dollars on grabs with the first prize in the main tournament being US $1,00,000.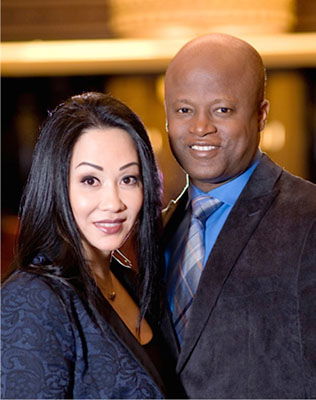 Millionaire Chess is the brain child of Amy Lee and Maurice Ashley

Thanks to this humongous prize fund a lot of super stars are going to be present in the sin city competing for the highest honours. Fabiano Caruana, Hikaru Nakamura, last year's winner Wesley So, Yu Yangyi, Gata Kamsky and Le Quang Liem are the 2700+ players participating in the event. As for Indian players there are only two in the open section - GM Arun Prasad and IM K.Priyadarshan. Maybe it is the distance and the difficulty in obtaining the US visa which deters the Indians from participating in huge numbers. Also the World Rapid and Blitz is clashing with this event. A special mention must be made about Sushrutha Reddy who had won the under-2000 category last year and went back home richer by US $40,000.
The one hundred thousand dollars helped Wesley to make the decision of leaving his college and pursue chess professionally

Tania's stint as a commentator began at the World Championship match in Chennai between Anand and Carlsen in 2013, where she was the official commentator along with GM R.B.Ramesh, GM Susan Polgar and IM Lawrence Trent. The commentary was shown live on national television (Doordarshan) and many people in the country even non chess players followed it with great interest.
The team of commentators at the World Championships 2013
In January 2015, she was invited in the Gibraltar Chess Festival where she was more of a host than a commentator and featured as the protagonist in the Day's play videos.
Before she leaves for Millionaire Chess today, ChessBase India caught up with Tania to know what the ace commentator has to say about her new adventure:

Sagar Shah: Tania, what is your exact role at the Millionaire Chess2?

Tania Sachdev: This year I'll be joining the MC commentary team along with Robert Hess And Lawrence Trent.

SS: You are going to the most happening city in the world. Apart from commentary what else are you looking forward to in Las Vegas?

TS: It's my first time in Vegas and I'm really looking forward to it.The venue for Millionaire Chess is the planet Hollywood hotel. It's right on the strip and there is so much going on all the time! Just walking the strip is so much fun and full of surprises. The whole vibe and the energy is amazing.I do hope I can take out time for a trip to the Grand Canyon and would love to go watch a show.
The happening main strip of Las Vegas
SS: After World Championships 2013, Gibraltar 2015 and now MC 2015, is Tania slowly turning into a professional commentator/ host from a chess player?

TS: Ha! Not yet, playing is still my #1 priority but I quite enjoy commentary. For me a big part of commentary is the people I work with and it has to be something special. Chennai was such an amazing experience, a first for me and it was the World Championship! Gibraltar is also really close to my heart. I have played there so many times. Love the place and the people. It feels like home! And Millionaire Chess is such an amazing initiative and concept. With Maurice, it's a dream team.
Playing chess is till Tania's number one priority

SS: What do you think is the most important quality that a good chess commentator or a host should have?

TS: I will be able to answer that question in a better way five years from now! But definitely like with everything else in life one has to really enjoy doing it. If you don't it's going to show. One other really important quality is to have a thick skin! You can't make everyone happy and you're always going to get some negative comments. I used to get really affected by it, but that is just self defeating. Rely on constructive criticism by people you trust and work on it.For the rest just smile and wave!

ChessBase India wishes Tania the best as a commentator at the Millionaire Chess 2.
To get more information about the tournament check out their official website 
Tania Sachdev went to Hamburg studio in 2013 and recorded two DVDs for ChessBase. Her fun and lively style make these DVDs quite entertaining and instructive at the same time.
Review of the DVD improve your chess with Tania Sachdev by IM Sagar Shah
Buy Tania's DVDs from the ChessBase shop
---