ChessBase Account - Q&A with Matthias Wüllenweber
The ChessBase Account is a useful tool for every chess player, whether solving tactics, analysing games, preparing against the next opponent or playing chess online. To show you everything we will be live on air with a Q&A on Youtube on January 31. Join us at 9 p.m. IST (4.30 CET) to ask Matthias Wüllenweber, the developer of the web apps and creator of the ChessBase program, any questions you might have and let us show you how to get the most out of ChessBase Account.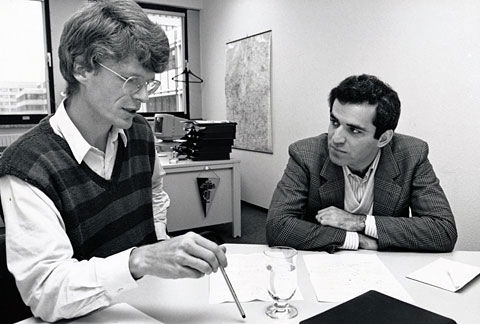 By watching the live show at 9 p.m. you have an option to learn from the man who has put in a lot of effort and thought behind develop the ChessBase Account. You will get to know why a certain feature was developed, get your doubts cleared and also suggest improvements.
The Q&A will air on Tuesday 9 p.m. IST on January 31. The show will be packed with information, questions and practical hints on the ChessBase Account. If you have a Youtube Account you can ask questions tomorrow live via chat. You can also leave a comment below this article or use the hashtag #chessbasewebapps on Twitter. 
ChessBase Account Premium

• Playchess.com: Play online on playchess.com with over 20,000 people every day.
• Live database:  The fastest chess database in the world with over 8 Million games and weekly updates.
• Openings: Create your own repertoire, access to the live book. Drill your repertoire.
• Tactics: 60.000 chess tactics for beginners and Grandmaster. Get your Tactics ELO now.
• Videos: Over 1.500 videos with top authors - Daniel King, Simon Williams, Karsten Müller, Rustam Kasimdzhanov amongst others.

Rs.1499/- per year 
---