Orissa's legend Pabitra Mohan Mohanty is no more
On 6th of May 2017, Indian chess lost a legendary player in the form of Pabitra Mohan Mohanty. He was a two time National B winner, finished runner-up behind Barua at the National A in 1983. He won the Orissa State Championship for a record 16 times. After his playing career ended, he trained some of the best players of Orissa and helped them become stronger players. A true chess lover, and a simple human being who deserves to be remembered for a long time for his contribution to Indian chess. 
Pabitra Mohan Mohanty (1952 - 2017)
Late Pabitra Mohan

Mohanty

became National-B champion at Hyderabad in 1979 and at Kanpur in 1981.
He qualified eight times for Nation

al-A.

He became the Orissa

 state champion for a record 16 times! ( 1977, 1980, 1981, 1983, 1984, 1985, 1986, 1988, 1989, 1992, 1994, 1995, 1997, 1999,2000 and 2002).

In 1983, when the Indian cricket team created a sensation by winning the cricket world cup, P.M. Mohanty created a sensation by finishing second at the National Premier Championships in Agartala behind Dibyendu Barua.

In 1979 Alekhine Memorial in Calcutta, he was clear second behind Aivar Gipslis
Tributes from the chess community
Neeraj Kumar Mishra: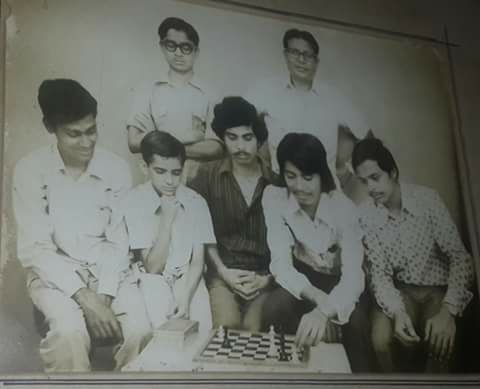 My tribute to the legendary chess player of Odisha. You can see my pic with PM Mohanty from my younger days, first time I met him. He was a very resource full player and a never give up type attitude. He was known for his Rook endings and in particular exchange down positions. We will remember our Mohanty da for ever. It is a great loss for Indian Chess.
Venkatachalam Kameswaran:
Though he could not become an IM in his career,he had that stuff without any doubt. Not only he was a great player but also an ardent chess organiser in Orissa. After his competitive chess he started chess coaching and he didn't charge many of his trainees. Individually speaking, I moved with him as a player rather as,opponent, and was also fortunate to be the Arbiter / Chief Arbiter in some of his tournaments. We lost not only a great chess player of yesteryears but also a chess simpleton.
P.T. Ummer Koya:
The news of his untimely demise is a great shock to chess fraternity of India. I know him from 1981 Agarthala, Tripura National B Chess Championship onwards. He has always been friendly with every body as player who purely interested in the recreational side of the game. His soul may rest in peace.
Subhasis Patnaik:
It's terrible to hear about Mohanty Sir's demise and I express my sincere condolences to him and his family. Mohanty Sir's unparalleled performances in Odisha chess field is undoubtedly unbeatable for any chess player of Odisha in future in all times to come. I will never forget his kindness. May God give him eternal rest, the family & the Odisha chess fraternity the strength to bear the great pain.
Padmini Rout:
RIP PM Mohanty uncle. Very saddened by it.. Hearing about one whose endgame skills I grew up. As a youngster I had brief opportunities of analyzing with him in tournaments in Rourkela and other places. His passion for chess made deep impression on me. We are all going to miss him deeply. I only wish I could have met him in these later years as well. Only a sudden death brings such reality. We must create more opportunities to connect and reconnect with all the great souls we meet since the time we are born and start to remember things.
Utkal Ranjan Sahoo:
2 times National-B chess champion(1979 and 1981), 17 times Odisha state senior champion, my first coach, Mr.Pabitra Mohan Mohanty, the legend is no more. A great chess player and a great personality.
Rest in peace, you will be forever in our hearts.
Biswanath Mohapatra:
The true legend of Odisha Chess. May his soul rest in peace.... The Man who played end game so well had a real tough time health wise in the end game of his life. His contribution to Chess in Odisha can only be attributed from the fact that he was the role model for his generation, the 70s born legends, the 80s like us, the youngsters of 90s....

RIP Sir. The Top seed in my first tournament.... Chess will miss you.
---