Famous trainer and author Jacob Aagaard to visit India & Asia
Jacob Aagaard is one of the most prolific chess authors in the world. The chess material that he finds and uses in his books is so good, that many world class players have benefited from them. Aagaard will be in India and Asia from the 25th of March until the 20th of April to promote his books, meet and interact with his fans and chess lovers. This is your unique opportunity to get in touch with a famous chess personality. Don't miss it!
Jacob Aagaard's book tour of India and Asia
A quick intro
Jacob Aagard is a Scottish/Danish grandmaster, Fide Senior Trainer and an award winning author. He has been the 2007 British and the 2012 Scottish Champion. He is the only chess author in the world to have won all four major book of the year awards. As a chess trainer his star students include GM Sabino Brunello, GM Surya Shekhar Ganguly, GM Samuel Shankland and to some extent GM Boris Gelfand. (more details about his achievements are listed at the end of the article)
About the tour to India
In connection with the publication of the final volume in the Grandmaster Preparation series, Thinking Inside the Box,  Jacob Aagaard is embarking on an epic tour of India to lecture on chess training and run training camps with local talents.
About the purpose of the tour, Jacob says:
"Hundreds of people from India and the rest of Asia have asked me for advice on training over the years and slowly the idea of going there to meet my friends in person grew and grew. My dream scenario of this tour would be to inspire some people to work hard towards the goals they have in chess, to give them the guidance and frankly, confidence, which is needed for someone to embark on such a difficult project as it is to acquire great skill in chess. My publisher hopes that it will promote my books and is therefore subsidising the trip, but honestly, I let such things take care of themselves.
What I hope to do is for someone come to me in five or ten years and tell me that I made a big difference to their life in chess. This is the sort of happiness money cannot buy. Beyond this, the purpose is to have fun. I want to meet everyone who wants to meet me and hopefully I will have a chance to talk to everyone who wants to talk to me."
Schedule in India
The trip in India is planned from the 25th of March to 5th April 2017. The plan is to visit the following cities in India:
| | |
| --- | --- |
| Dates | Place |
| 26-27 Mar | Mumbai |
| 28-29 Mar | Ahmedabad |
| 30-31 Mar | Delhi |
| 1st April | Rest day |
| 2-3 Apr | Kolkata |
| 4-5 Apr | Chennai |
Visit to each of the cities will be divided into two important events:
 Intensive training with talented players at highly subsidized cost
Lecture by Aagaard on how to work on chess, which will be open to everyone including players, coaches, parents and all the chess lovers. 
In case you are interested for any of the above programs please contact the co-ordinator nearest to your city:
You can send a mail to the well-known organizers above along with a copy (cc) to ChessBase India (chessbaseindia@gmail.com)
After India:
After India, Jacob will continue on to six more countries in Asia where the top young talents there will be eagerly awaiting! Kuala Lumpur on 6th April will be the first stop to be followed by Hong Kong on 8th April. Aagaard will then visit the 17th Bangkok Club Open Chess Championship on 9th April before going to Manila on the 11th and then Singapore on 12th. Jakarta, where he will be a guest of the Utut Adianto Chess School from 13-15 April, will certainly be a tour highlight. Then it will be back to Kuala Lumpur a visit to the National Scholastics Championships before departing to Teheran on 16th of April.
Interested participants can contact Peter Long at peterlong@aol.asia
Achievements of Jacob Aagaard:
As a player:
Grandmaster in 2007
2007 British Champion
2012 Scottish Champion
Two Olympiads for Scotland
Two Olympiads for Denmark
Danish National Coach 2012-2014
As an author:
Aagaard is the only chess writer in the world to win all four major Book of the Year awards: English Chess Federation (2010), ChessCafe.com (2001), Association of Chess Professionals (2013) and the Boleslavsky Medal from FIDE's trainer committee (2012). He also won the ECF 2015 award with Boris Gelfand for their book Positional Decision Making in chess.
As a trainer: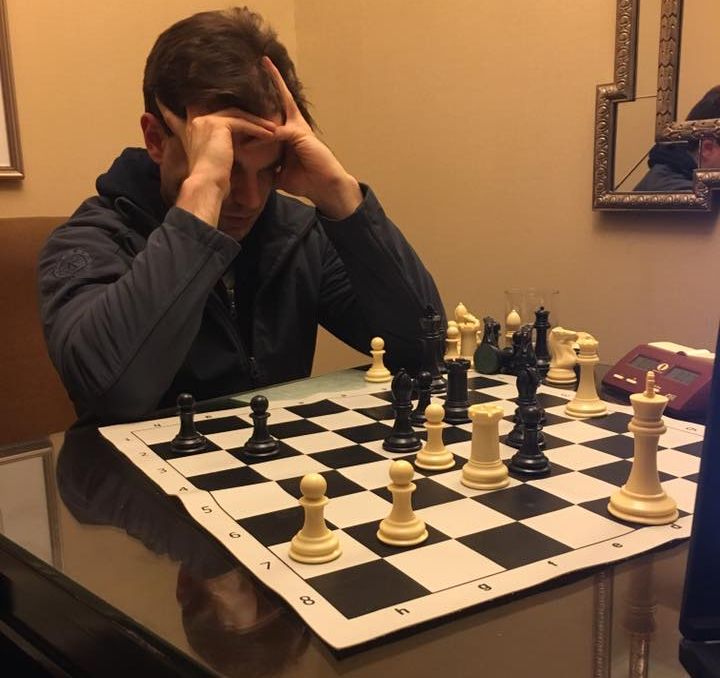 Here is a list of some of Jacob Aagaard's best students:
Sabino Brunello (2005-2013)
Marina Brunello (2007-2013)
Surya Ganguly (2010-11) – Described by Surya in Strategic Play
Ankit Rajpara (2013-14)
James Moreby (2014-present)
Sam Shankland (2013-present)
Filipe el Debs (2012-2014)
Boris Gelfand (2009-present) Boris says Jacob can refer to him as a half student!
Jacob worked with Sabino up to his great run in 2013, where he won Tata Steel Group B with an incredible amount of points. He has worked with Shankland through his two gold medals in the Olympiads and 4.0/9 on board one in the World Team Championships, as well as his many tournament victories.

About his work with Gelfand, Aagaard says, "I started working with Boris a few months before his big run. The work with Boris turned into Quality Chess Puzzle Book and the Grandmaster Preparation series. Many others have reaped similar benefits by working through these books. You can too."
---