The man who organized Mumbai's biggest tournament for 10 years!
The 10th Mayor's Cup opened grandly on 4th June 2017 and was successfully completed to 11th of June. The man who has been working day and night to make this tournament possible, Mr. Ravindra Dongre, gave an exclusive interview about the tournament. Himself being so passionate about chess, one can make out his efforts to bring this tournament to such a big level not only in India but also all over the world.
Interview with Mr. Ravindra Dongre
By Durga Nagesh Guttula
G. Nagesh (GN): This is the 10th year of the Mumbai Mayor's Cup event and it has grown over the years. What keeps you going?

Ravindra Dongre (RD): Actually I am a very passionate chess player but I had a break from chess as I had to attend to my business and I could not continue when i was in a good form. But later, the need for a Grandmaster chess tournament was very high in the city of Mumbai! In 2008 it was proposed that why don't we organise this GrandMaster Tournament as Mayor's Cup so we started and it was a good success. First year itself it catered about 480 players We had only one group then.
The players demanded that the lower rated groups should be separated so we held separate tournaments. And chess has also grown in last 10 years massively in India, so accordingly prize money also increased. In 2008 it was 10 lakh rupees and now it is 29 lakhs. The thought of our players achieving norms, international titles and our arbiters becoming international arbiters was so good that it kept me going. The players participating in the tournament are not my friends, but still the feeling of being with them gives me great satisfaction.

GN: How do you think this event is helping in the promotion of chess in India?
RD: These events are attractive for players from the point of view of prize money. More the prize money, more stronger the tournament becomes. This type of tournament helps our players to achieve their cherished dreams of becoming International Masters and Grandmasters. In this event at least 4 people will get International arbiter norms because of the size of the tournament.
GN: The growth of chess in India has been rapid, yet it is slow when compared to other sports. Do you think this has anything to do with the mentality of people choosing this sport as a career option?
RD: No, it is not slow. If you remove cricket, then it is the fastest growing sport in the country. There are about 250 international chess tournaments in the country, 4 to 5 Grand Master events every year. If you ask chess as a career option, the players can earn good money out of it. Decent chess player can earn out of coaching if his fundamentals of coaching are correct. Players get a lot of money in tournaments, Grand Masters get appearance money as well. Our players go for norms to Europe and participate in a lot of tournaments. So we are the fastest growing sports apart from cricket in India. 

GN: This year, who were the main sponsors of the event and what was the total prize money?
RD: For past 10 years there have been only 2 sponsors, LIC and Mumbai's Mayor. And from last two years, Ankit Gems have been co-sponsoring it with LIC. The total prize money as I told you before is 29 lakh rupees.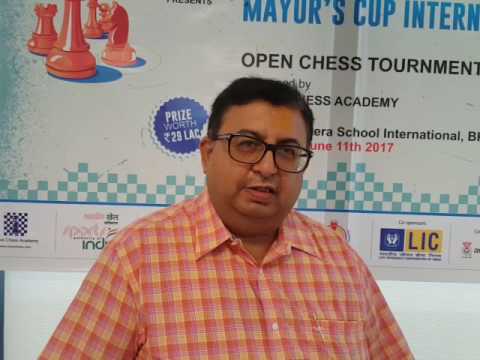 GN: Do you face difficulties with parents of the players in junior section in terms of letting their kids think of the sport as career option?
RD: It is a phenomenon in all sports. Firstly the parents promote their kid. Slowly the aspirations change, sometime the child is not performing well while sometimes the kid excels. So things take shape accordingly. People should understand the kid's potential and let them do what they like.

NG: How well is the tournament recognized all over the world and in our own country?
RD: In India this event is known very well, everybody knows this tournament. Even the International GrandMasters come here and they like the facility and they promote it and they talk about it within themselves. 
NG: How beneficial is SMCA for Mumbai's aspiring chess players?
RD: SMCA is doing good job in Mumbai where earlier there was a lack of systematic approach to the coaching. They have a good coach in FM Balaji Guttula. They can do much better if they give focus to the talented group of performing players. And they should call more foreign coaches. They are doing good but with the resources available they can do better.  

NG: Lastly a word of advice for the budding players of Chess!
RD: i can only advice them to stay focused. It is a great game. It helps one build strategy and discipline, which will help them later on in their life even if they stop playing chess. Apart from that I would only say they should keep their themselves in good shape for the tournaments and keep playing the game. 
About the author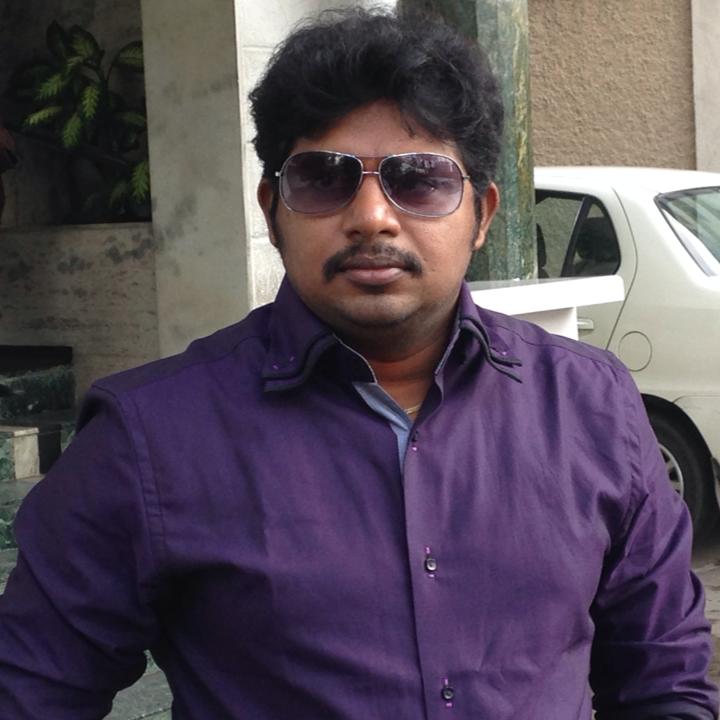 Durga Nagesh Guttula is a special sports correspondent at the Press Club, Mumbai. He is also a freelance sports writer. He is the CEO and director of the South Mumbai Chess Academy (SMCA). He is also the Jt.Secretary Mumbai City District Chess Association(MCDCA). He is an International FIDE rated chess player and has written many articles for ChessBase in the past.
More articles by Nagesh for ChessBase India:
A visionary's take on Make in India
Mrudul Dehankar: Another Champion in the making
The girl who excels at everything that she does: WCM Suhaani Lohia
---