Three back to back events in the Indian circuit!
Many foreigners await their chance of visiting India. Filled with diverse landscapes, historic and cultural background, various cuisines and landmark structures - a trip to India can be a life transforming experience. If you are a chess player, here's some good news for you. You not only get to play in three back to back strong tournaments with a hefty prize fund, but you get to see the country and if you are an IM or a GM you get some excellent conditions. Read on to know what you can expect by making a trip to the Incredible India.
Just a few days ago, I was in Europe playing five tournaments in different countries. In this period I met so many new chess players from all over the world. Right from Maxime Vachier-Lagrave (at the point he was world number two) to Vladimir Chuchelov (world famous coach) to people who had just taken their first steps in this huge chess ocean! After initial greetings, our talks would usually turn in Indian direction when I would ask them, "Have you ever visited India?" Most of the people would reply - "No, we haven't done that yet. But we would really like to!" And then they next logical question from their end is - " Are there any good tournaments in India?" And they are really shocked to hear that India organizes world class FIDE norm tournaments with the first prize in the range of Rs.2,00,000 to Rs.4,00,000 (€3,000 to €5,000).
And now the Indian circuit is here - from 26th of December 2016 to 25th of January 2017. This allows you to not only play in three tournaments but also cover the length and the breadth of the country.
1. Mumbai: 26 Dec 2016 - 3rd Jan 2017
The first tournament in the circuit is the IIFL Wealth International Open in Mumbai. This is the second edition of this event. It will be held simultaneously with the highest prize money Junior's tournament in the world! In the morning you will have the IIFL Juniors event, while in the afternoon the IIFL Open round will begin.
Mumbai Open event (26 Dec 2016 - 3rd Jan 2017)
Total prize fund Rs.1.2 Million (€16000) first prize Rs.300000/- (€4000)
Mumbai Junior event (26 Dec 2016 - 3rd Jan 2017)
(ONLY for Players below 13 years) Total prize fund of Rs.8,00,000 (€10,500)
The best part of this tournament - nine single rounds! Besides top 25 boards will play on electronic boards and there will be live commentary for both open and junior events.
This is where you can find all the reports related to the first edition IIFL tournament along with final standings, pictures and other information.
2: Delhi International Chess Festival: 9-16 January 2017
Total Prize fund Rs. 1.8 million (€24000) First prize: Rs.4,00,000 (€5300)
This is by far the most popular tournament in the Indian circuit. The above prize fund is only related to the A category, but there are two more B and C which are equally popular. This tournament attracted more than 3500 players last year from all over the world! Don't believe me?
Check out the number of strong players who participated in the previous edition along with pictures and final standings in the
ChessBase India report
.
The circular of the Delhi Open with all the details can be downloaded from here.

3. Chennai International Open: 18-25 January 2017
Total prize fund Rs.11,00,000 (€14650) First prize Rs.2,00,000 (€2650)
Chennai as a city has a rich tradition of chess in the country. It is the place where India's maximum grandmasters come from. The first IM of India Manuel Aaron, the five-time World Champion Vishy Anand, and the youngest IM R. Praggnanandhaa of the world are all from Chennai! 
More information about the Chennai Open, final standings and pictures can be found over here.
This is your chance to not only play in three super strong International Opens but also discover the Incredible India.
The first twenty grandmasters (above 2500) receive excellent conditions. This includes flight ticket from your country to India and back, along with other conditions. If you are interested to play, you can send a mail to delhiinternationalchess2014@gmail.com 
Some of the best players to have played in India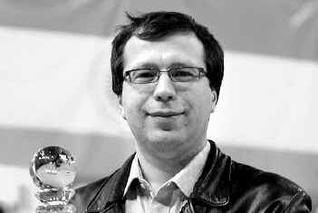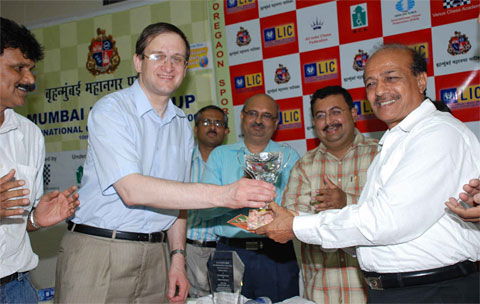 India waits for you, so send in your mails at delhiinternationalchess2014@gmail.com and get to know the exact conditions on offer.
---