The search for Mumbai's second grandmaster!
How do you go about changing the level of chess players in a city like Mumbai? A city that has a population of nearly 12 million people, is the financial hub of the nation, but has produced only one grandmaster till date. To bring a positive transformation we need dedicated and selfless individuals. Hemangi and Rishi Gupta have the dream of creating champion chess players in the city. And it is with this vision they have started the iLead Chess Academy. As Lao Tzu said,"Every journey of thousand miles begins with a single step." Read on and know more about the fantastic work iLead is involved in.
A short chat with Hemangi Gupta reveals that she is thoroughly concerned about the state of chess in the city of Mumbai. More so, she is worried about the attitude of chess players in the city. "We cannot keep things to ourselves. We need to start sharing. That is the only way to progress."
While some people would have said these words and forgotten about them, Hemangi along with her husband Rishi went on and founded the iLead Chess Academy in Bandra. But this is not a conventional chess academy.
The thing which separates iLead from other acadmies is that it is able to invite some great players and trainers to hold coaching camps. And these camps are not restricted to their own students but are open to any chess player in the city. The main idea is that anyone who is interested in chess can come and learn from great players like Anup Deshmukh, Pravin Thipsay and others. The factor of openly involving any and every interested chess player is what makes iLead special.
Training camps with Anup Deshmukh
The first training camp of iLead was held in the first week of January by International Master Anup Deshmukh. The International Master from Nagpur is one of the revered trainers of the country. He has worked with talents like Abhijeet Gupta, Swapnil Dhopade, and many other current grandmasters. Once when I was chatting with Anup at the National Team Championships in 2013, he said to me, "Sagar, do you know which are the squares on the chess board where maximum tactics occur in the opening?" f2/f7 square was my natural response and even a beginner would have been able to answer that. But Anup replied,"f2 and f7 are obvious but the main squares where tactics occur are the h4, e4 and b4 squares." (h5,e5 and b5 for black). 
Anup Deshmukh explains, when you push your central c,d, or e pawns the squares g4, f4, d4, c4 and a4 are immediately controlled. However, the squares h4, e4 and b4 are left unprotected and hence maximum tactics occur on these squares. Such a simple explanation but I had never thought about it.
Just imagine, if kids at the age of eight years can get such pearls of wisdom from experienced trainers, wouldn't it help their chess and make them become stronger?
Training Camp with Pravin Thipsay
iLEAD successfully completed their second training Camp with GM Pravin Thipsay from 24th to 26th of January 2016.
This is how Hemangi Gupta describes the camp, "The camp was a three-day workshop where kids were introduced to different training positions by Thipsay sir. He grilled them with tough positions enhancing their middle game and endgame knowledge. Kids were very excited and looked forward to each day as something creative was put on the chess board. Pravin sir also showed them Games where they deeply ananlysed and dicussed. Pravin Sir too was very thrilled to work with such young and curious minds! We also had an exciting parent interaction on day three where Mumbai's only grandmaster had many tips on how to create more grandmasters in the city!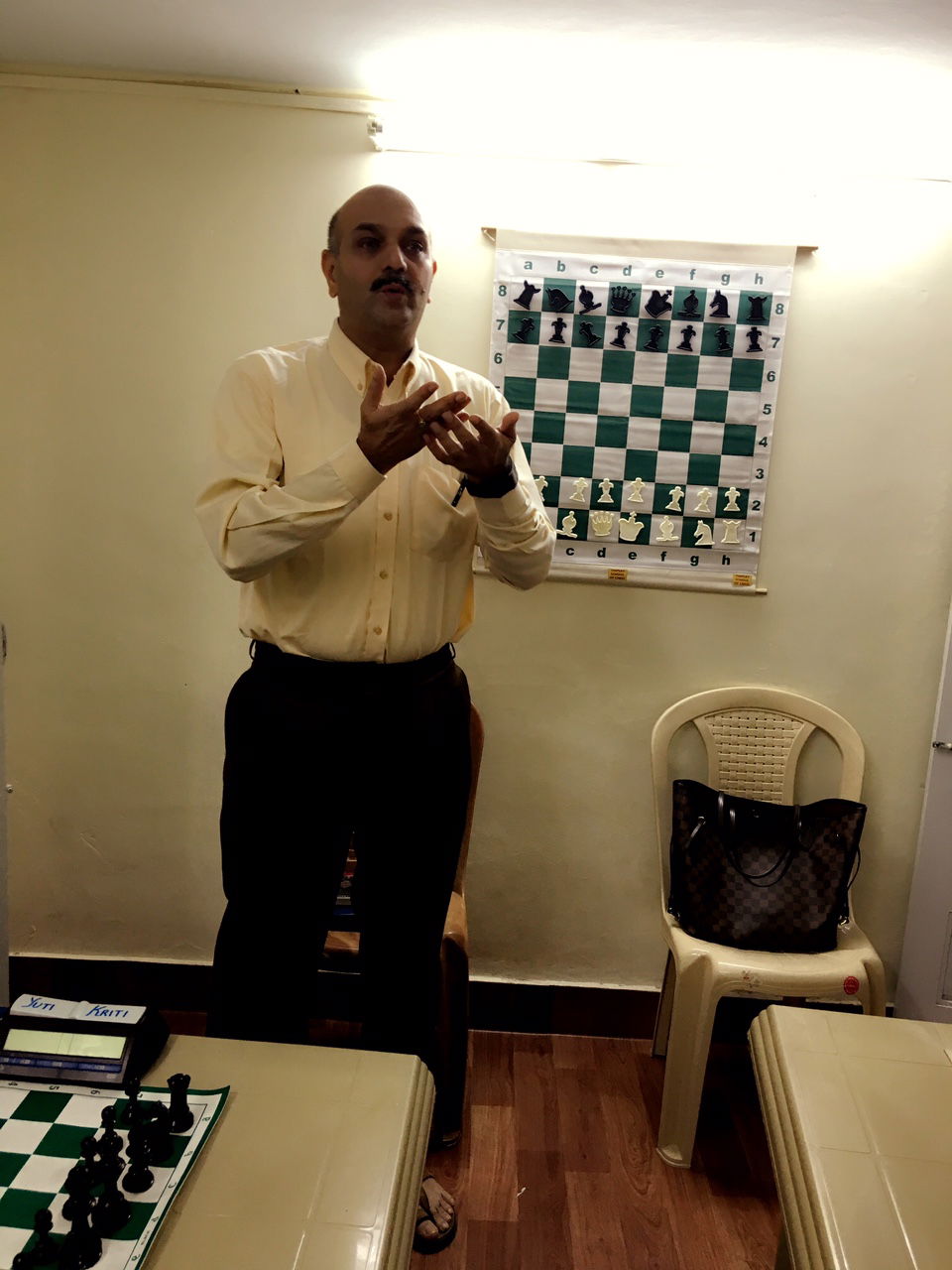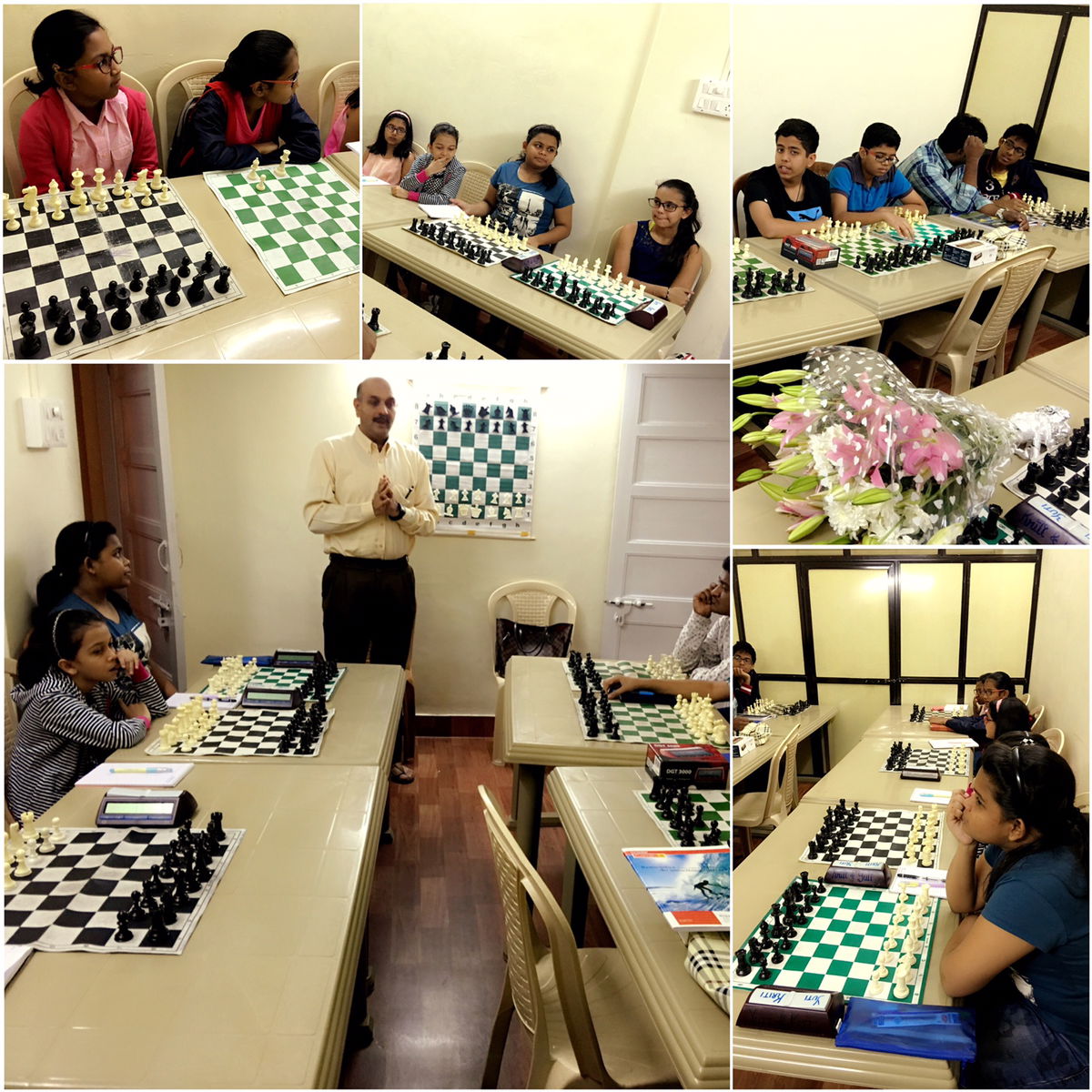 Here are a few pointers by GM Pravin Thipsay from the parent's interaction session that are extremely important:
In a field of knowledge there are no secrets. Group work is a must. Kids should meet more often and discuss games.

Chess teaches methodical and logical reasoning. It probes us to have doubts.

Group coaching helps each child to excel and perform better.

In any other sport the initial progress is faster but in chess one can take easily 3 to 4 years to make a good player.

Chess helps in academics. 

Physical fitness is very important.
iLead is genuinely interested in the progress of the dedicated students of the game. In order to prove that what they are doing is not for their personal gain or profit, they sent us a breakdown of the finances for the camp:
"We generated a fee structure of Rs 4000 for 3 days per student. We had a count of 14 children. This accounted for a total collection of: 
4000 x 10 = 40000
3000 x 2   = 6000   (as these two kids only attended for 2 days)
Total amount = 46,000
And two children: Avril David and Alaina Vincent were given this camp entirely free. Pravin Sir's fee structure was Rs.9000/- per day.
The balance amount (Rs.46,000-27,000) is going to be used for a deserving player for chess expense after discussion with Pravin Sir.
We plan to do this always so that maximum kids can benefit.This is our vision at ILEAD.
And guess what is next on the agenda:
GM R.B. Ramesh will be holding a seven day camp from the 8th to the 14th of May 2016 in Mumbai. For further details call +91 98209 49422.
---