Team India on the free day in Baku!
After five gruelling rounds at the Olympiad 2016 comes the rest day. And the Indian team got their much needed rest by being together and having a nice time. AICF President Venketrama Raja took the teams out for a lunch. We have some very candid and interesting pictures and also videos showcasing the physical strength of the Indian players! And there is also a chance for you to win the latest Master Class Vol.07: Kasparov DVD as a prize! All you have to do is give a witty caption to the thumbnail picture of Harikrishna! More details in the article.
"Believe me, today afternoon I spent one of the best hours of my chess life. Our players are gems! Irrespective of how things go, these players are giving everything they have got for chess. I never seen players that have true team spirit like them." These were the words of Gopakumar Sudhakaran at the end of day when he spoke to ChessBase India. The pictures below attest to the friendship, camaraderie and team spirit that Gopakumar talks about.
Generous gestures by AICF President
R.B. Ramesh writes on Facebook:


"President of AICF Mr. Venketrama Raja has announced that each player from men's team and the coaches will be paid one lakh each cash award and the women team members will be paid seventy five thousand each cash award! It was a magnanimous gesture from the President to the players and coaches. He patiently heard the players out on issues bothering them and hosted all for a nice lunch at an Indian restaurant. Players had a good time on the rest day and are motivated to do well in the remaining games. Thanks to AICF for taking good care of the players and hope this will get even better in the future."
Another excellent decision by the AICF President was to sponsor world's youngest International Master R. Praggnanandhaa and his sister R. Vaishali and current National Champion Murali Karthikeyan. This was achieved through the efforts of D.V. Sundar who communicated on this issue with Venketrama Raja.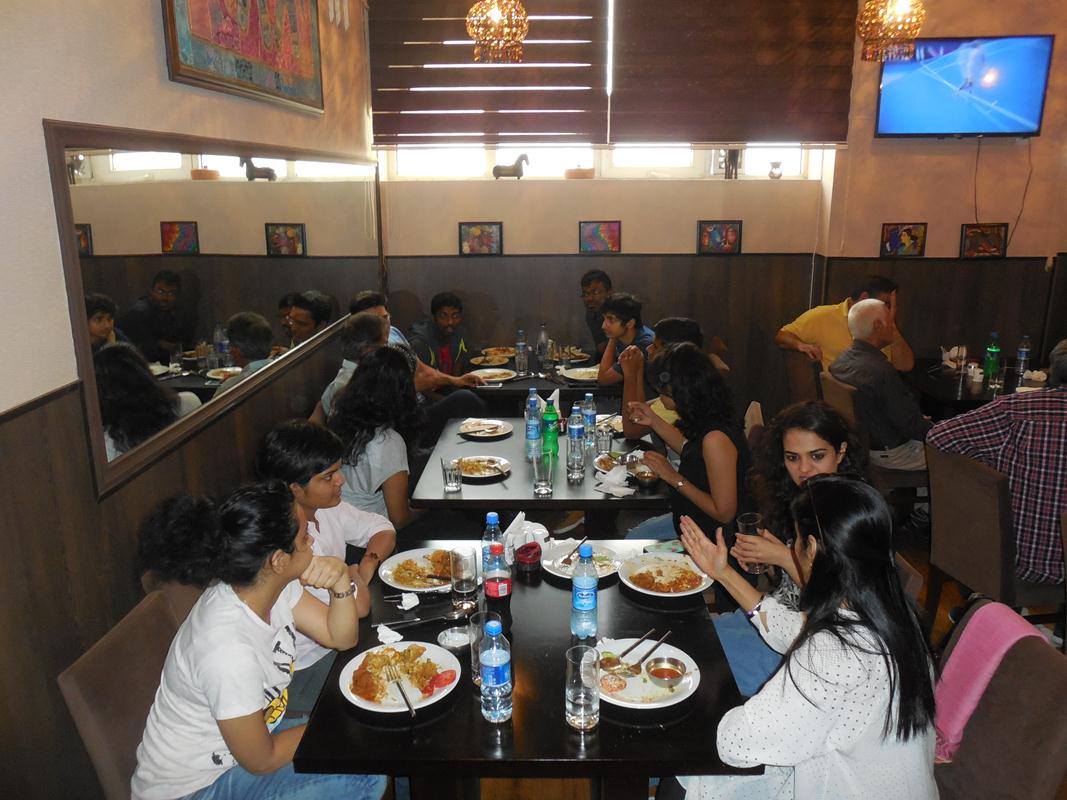 ChessBase India caption Contest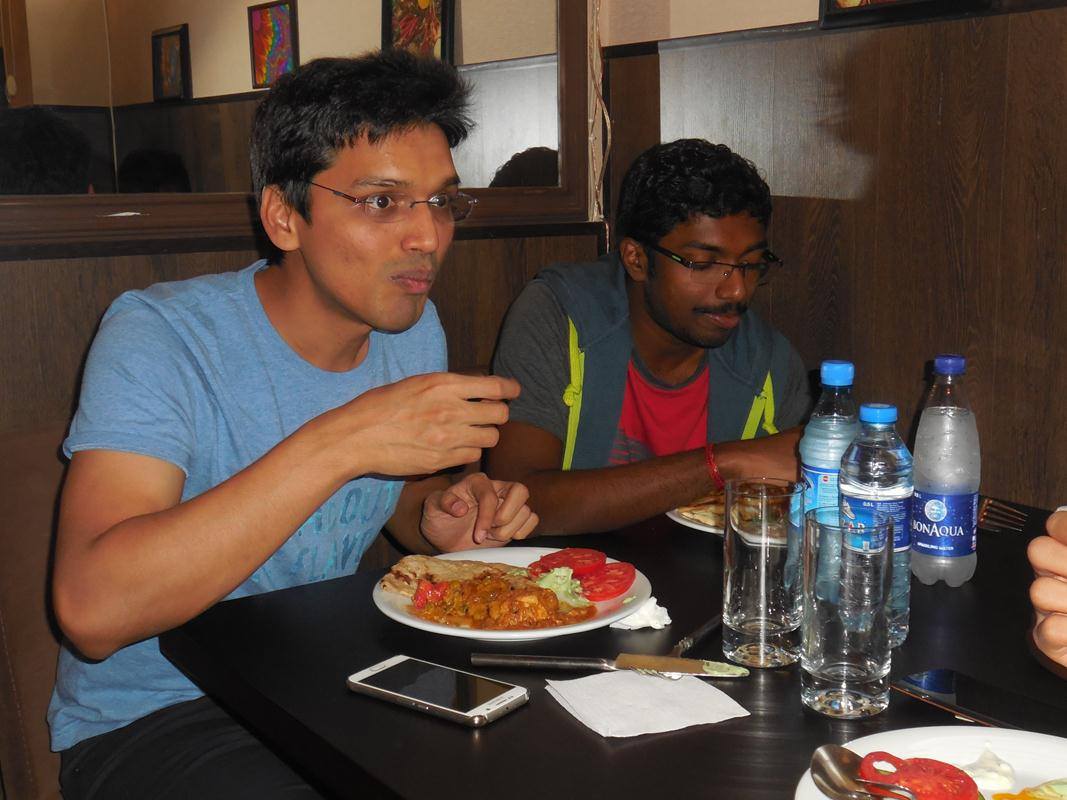 Last date for submitting your answer is 13th September, which is the last day of the Olympiad 2016.
Fitness freaks!
The Indian team at the Olympiad 2016 is not only treating us to some amazing moves on the board, but also to some exciting videos showcasing physical fitness. Here are a few of them for you to not only enjoy but also get inspired.
Soumya challenges Sethu! And comes so close to beating him!
All the pictures in this report have been taken by Gopakumar Sudhakaran. He is the person who provides us with some excellent updates and pictures on his facebook page. A special mention should be made of his achievement at the Baku Olympiad. Gopakumar became an A-grade International Arbiter during the FIDE Arbiter's Commission meeting. He is only the fifth Indian to achieve this feat after R. Anantharam, Nitin Shenvi, Srivatsan R and Paul Arokia Raj. He was the chief arbiter at two 2600+ double round robin events, Asian Youth Chief Arbiter at South Korea, Deputy chief arbiter at Asian Youth and Asian Junior at New Delhi. He thoroughly deserves this and there is absolutely no doubt that he is a world class arbiter. He dedicates his success to the Air Force background that he comes from.
The Bermuda party took place on the evening of 6th September. Until now we do not have any pictures of the Indian players at the party. We only know that they went there! But we will surely find some interesting stories and get them to you! As of now we must let the players regain their focus for the all important matches against Netherlands (open section) and Latvia (women's section) in the sixth round. You can follow all the action live from 16.30 hours onwards on 8th of September on the live games page on our website. 
---