Firstpost interviews ChessBase co-founder Frederic Friedel
For anybody with an interest in chess, Frederic Friedel would not need any introduction. A veritable encyclopedia on the sport, he is also the co-founder of ChessBase. He is almost on kinship terms with the who's who in the world of chess from Garry Kasparov to Vishy Anand. He was recently in India for the promotion of ChessBase India and chess-learning software for children, Fritz and Chesster. Firstpost invited him to their office in Mumbai and the affable Friedel left them spellbound with stories on how Anand turned him into an "Indian" cook, and more serious ones like the man vs machine debate in chess and the prospects of the sport in India.
This interview was first published on Firstpost news portal
You have been a pioneer in the development of chess software. Your company ChessBase is a library of sorts, which stores games that have taken place between top players. What is your take on the great man vs machine debate in chess?

The question on whether machines can play as well as humans has been solved. They play much better. So no world champion or any chess player will accept a challenge from my programme playing on a mobile phone or on a computer, because it is stronger.
Many people were afraid that as soon as that happens, people will lose interest in chess. But for example, nobody will stop running because cars are faster than humans. You continue to have races between humans.
Could you tell us a bit more about your chess-learning programme Fritz and Chesster and how important it is for kids to learn chess at a very early stage?
Well, the problem with teaching kids chess is that you need a teacher. So we brought a programme, in which you start the programme and leave the child alone in front of the computer without assistance, and in a couple of weeks the child will come to you and say, "Can we play chess?" And we did some experiments. We took a four-year-old. We left the kid all by itself and within three weeks the child was able to play chess. They enjoy it and have fun. My goal is to make the programme available for children fully free of charge.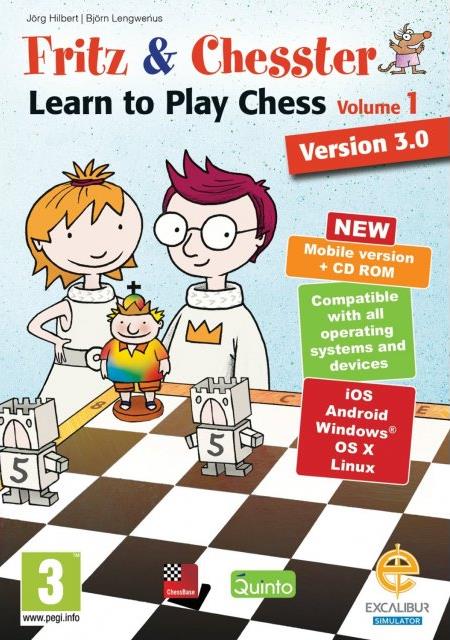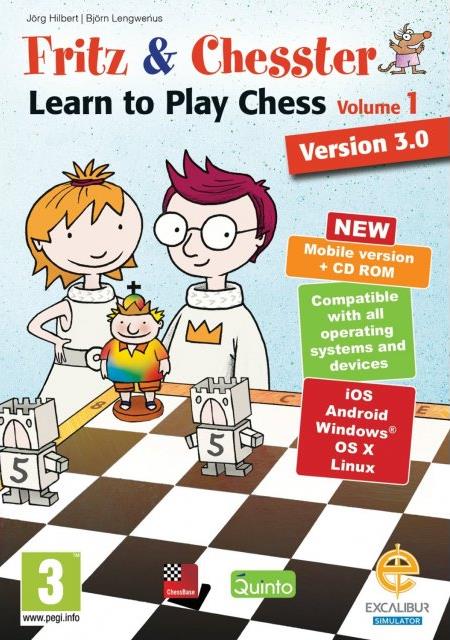 Chess is one of the best tools you can have for children to become educated. Not simply to become chess masters, or to become world champions, but to become good in every other subject. When a student learns chess very early, he/she not only learns to think logically, and think ahead, but mainly to concentrate on one subject. While those who don't play chess have an attention span of 10-20 seconds, the chess-playing child concentrates on one small problem on the chess board for two hours.
So it is very important for children to learn chess... and India is the rising superpower of chess. My prediction is that in five years, or at the very latest in 10 years, of the top players, 30-40 percent will be Indian and of the top 10, four will be Indian grandmasters. The country should be thinking about chess for a few minutes everyday, everyone should and it can be done very easily.
But we have not seen the emergence of a really big name in Indian chess after Anand...
But there are more grandmasters than ever before. At ChessBase India, everyday they introduce me to a child who is 9-, 10-, 11-years-old and after talking to them I predict they will be playing for the world championships someday. You have the greatest, very young talents in the world. It used to be in the Soviet Union. But now suddenly it is India and China, or more India than China.
Have some of the biggest names in chess used your software to sharpen their skills?
I can write down the names of all the players who haven't used it on the back of a postage stamp. Everyone uses it. From world champions to runners up to Anand (who, by the way, spent time in my house when he was young. I met him when he was 17 or 18-years-old and came again and again and again.) Anand used ChessBase-1, the earliest version of the programme as a young boy and he helped us, in fact, to develop it. We would watch him, and say, "You know what he is trying to do? Yes, he is trying to do this and let's make a function for that."
What were the challenges that you faced in the earliest stages of developing the programme?
We started off in 1985 to develop the first database, and we moved the study of chess from books and paper to digital (platform), and this has immense advantages because instead of spending 80 percent of your time searching for material, and then trying to transfer the information from books onto a chess board, after we launched ChessBase, you spend just five percent of the time searching for material and 95 percent of the time studying it. So it was a big step forward. It was used to study opponent's games, openings, etc. Then in 1991 we said, "Why don't we put in a chess engine, which will help you analyse games and also play against it?" So we launched Fritz 1.
I have world class grandmasters visiting all that time and they would play against it and say, "Wow, this is cute!" A couple of years later they said, "It is cute, and it is quite strong" and then they would say, "Leave me alone, I need complete silence when I am playing" and then, "No chance. I can't play against it, but I can use it to analyse".
Tell us a bit about yourself. I believe you have been very close to Kasparov and Anand.
I was born in India. My father was German and mother half-Indian and half-Portuguese. So I have an Indian connection. I studied at Hamburg and Oxford. I studied philosophy. Later, I became a science journalist. I was making documentary movies for television in Germany, and then one day I felt computers can play chess. My boss said "No they can't", and I had to explain to him why they could. He said we had to make a film.
The first film was very successful, then I had to make a second film. That was also very successful and then all the chess community got to know me. Then I met Nigel Short, when he was about 14-years-old and he came and stayed in my home. Then I got to know John Nunn. And then Kasparov. He came to Hamburg and looked for me. I had sent him the software. He asked me to tell all about the computers, and he said we must build a database. He helped us all the way through for 10 years and we founded the company.
Also during the early stage, I was in London for a chess event, and a young boy came over. He seemed to be a nice kid, and we decided he could come and stay with us and he did and I took him home. My family said, he was lovely boy. But there was one problem - he was a total vegetarian. So we had to learn to make vegetarian food. We enjoyed his company so much and he kept coming again and again. That was Anand.
I believe you also had to learn to make Indian food for Anand?
(Laughs) On the first day, Anand said, "No, no I don't eat meat", "no, no I don't eat eggs", "no, no I don't eat cheese". So we said, "We have lots of grass outside, you can go and graze if you want." The next day, we went and bought vegetables and we cooked it and it wasn't very tasty. But he said, "No, no, this is nice", but we realised it was not nice, so we bought Indian cook books and then he would say, "This is really not bad" and we got better and better and we liked it too and suddenly we became expert "Indian" cooks.

Do you feel there has to be a greater coverage of the game in India, certainly more than what it is being done at the moment?
Yes, and at the moment India is on the verge of becoming totally digitalised, having online access like no other country. Mr (Mukesh) Ambani has seen to it that India has the most powerful 4G connections. We have total coverage of all Indian chess on ChessBase India. There is a team of journalists doing fantastic work, with analysis and explanation, but not many know it is there. Then when you tell them (about it), they never go away. But they have to know that it exists. The biggest market in chess comprises non-chess players and that's what needs to be tapped.
Who do you think has been the best chess player(s) ever?
(Smiles) Bobby Fischer, Kasparov and Carlsen.
Where would you rank Anand?
Anand is one of the most talented players that ever lived. He didn't get the kind of training that Kasparov got. When Kasparov was 8-10-years-old they understood he had a great talent. Twice or thrice a week he used to get grandmaster training and there were all kinds of trainers and they really worked with him. When Anand was eight-years-old, they discovered he was very good, but said, "Okay, you can go to the chess club, but first you must do your homework." So he was running on pure talent. And he is the fastest thinker around. I had done many experiments with him and psychologists can tell you, no human being can understand chess positions in the time that he does - I can measure 1.8 seconds.
Kasparov (on the other hand) solved problems which no human being would be able to. John Nunn composed a problem with computers, which was so difficult that even experts took a day to solve. Nobody knew the solution, because it was published nowhere. And when I dictated this to Kasparov over the phone, and he said "Okay, this is difficult", hangs up and 15 minutes later, and says "king to h1" and I say, "Yeah, how did you find out? Did you use a computer?" He says "I am walking through Paris, where will I get a computer, I don't even have a board." Now we have this kid Carlsen. It's difficult to compare him with Kasparov, because he has much better facilities.
Wish Anand had more training, but it has always been the case in India that when you are a kid, you have to focus more on your homework than pursuing your interests.
Yes, and there is another problem in India that many of the wonderfully talented kids are too poor to learn chess. Chess is not a very cheap hobby. It is much better to kick a football around the field, because if you buy one football, everyone can play with it. That is why we have decided to introduce Fritz and Chesster, so that no matter how poor you are, you have the ability to learn the game and then we have a suite of software programmes which you can use to improve (your game).
Watch the 14-minute video interview on the Firstpost website
About the Author
Debdutta Bhattacharjee is senior web producer and author at Firstpost. He usually writes on sports and has written for India Today in the past.
Firstpost and ChessBase India have collaborated to bring you extensive and detailed coverage of the chess scene in India and internationally.
This interview was first published on the Firstpost website on 1st December 2016. You can read the entire interview here.
Frederic Friedel was in India to make the game of chess free for every child in India through Fritz & Chesster. Along with it he worked on some big upcoming projects with the ChessBase India team.
---