Bharat Singh Chauhan will be the next AICF Secretary
Bharat Singh Chauhan has been the sole nomination for the post of the Secretary for All India Chess Federation. On 25th of June he will be assume the office of the Secretary for the period of 2017 to 2020. Venketrama Raja continues as the President and Kishor Bandekar will be the treasurer. In this article we acquaint you with some of the duties and powers of the Secretary and also point out some of the most important tasks that will be on Bharat Singh's to-do list in order to popularize the game of chess in the country. 
Election of office bearers of AICF for 2017-2020
The AICF elections for choosing office bearers for the year 2017-2020 will be held on 25th of June 2017. However, the last date of filing the nominations was 3 p.m. on the 9th of June 2017. This is the list of valid nominations:
Although the elections are yet to be held, they will just be a formality because there have been exact number of nominations for the number of posts at stake. To that end, Venketrama Raja continues as the AICF President, Bharat Singh Chauhan will become the new secretary and Kishore Bandekar will take on the role of the treasurer. There will also be six vice-presidents and six joint secretaries as mentioned in the document above.
Secretary of AICF 
It is obvious that the post of the Secretary is the most important one for the progress and improvement of the game of chess in the country. Bharat Singh Chauhan replaces Harihran Venkatachalam as the new AICF Secretary. Here are the some of the most important powers and duties of the Secretary (taken from the constitution and bye laws of AICF):
He shall carry out all resolutions and decisions of the General Body, Central Council and the Committees. He shall exercise all such powers conferred on him by the General Body and Central Council and shall be in charge of the day to day administration of the Federation assisted by the Secretariat of AICF. 
He will be in charge of all correspondence received and sent on behalf of the Federation and maintain proper records of the same.
The Secretary shall be empowered to incur contingent expenditure of Rs.5,00,000/-(Rupees Five Lakhs Only) at a time.
He shall be competent to submit proposals to the Governments in respect of National and International Tournaments and also appoint Officials for such Tournaments.
The Secretary along with Treasurer will be responsible for the Funds of the Federation and for preparation of the Annual Budget, Annual Report, Audited Balance Sheet and Statement of Receipts and Expenditures
The Secretarial staff will function under the administrative control of the Secretary. He will be competent to appoint such secretarial staff and take disciplinary action including termination of their services and report the same to the Central Council.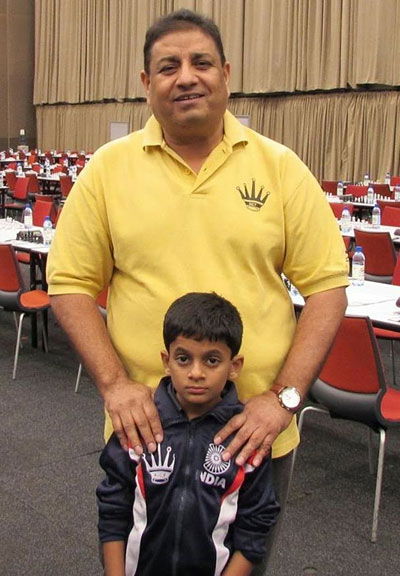 Download important documents:
Download the list of electoral college (1)
Download the list of electoral college (2)
Form 3 - List of nominated candidates
Form 4 - List of validly nominated candidates
Constitution and bye laws of AICF
---