The one man Army!
Ravindra Dongre, the strong man of Maharashtra chess, is a household name, not only in the Indian chess fraternity, but also on the international platform. He has become synonymous with one of the biggest chess tournaments in the county - The Mumbai Mayor's Cup. With a strong player pool, qualitatively and quantitatively it is a high class tournament. His contribution to Maharashtra chess is immense. In this article Nagesh Guttula has some questions for Dongre that give you an idea about the vision and efforts that go into organizing one of the biggest events of the country.
RM Dongre has come in the top league and proved to all that with one man's vision, determination and true passion all is possible, shutting all those who chose to walk away from responsibility of working for a cause, by making excuses.
He is the president of Asian zone 3.7  and treasurer of the All India Chess Federation. He very kindly obliged to share his views with us about what goes into a tournament and the current Indian chess scenario Just before the onset of ninth edition of Mayor's Cup, which is scheduled to begin from the 1st of June 2016 in Mumbai at the opulent Mount Literra School campus, Bandra Kurla complex. 

Nagesh Guttula: What motivates you to organize such a colossal event annually ? 
Ravindra Dongre: I am very passionate about the game and passion is useless without contribution. And I figured it's important to be able to provide the platform to players with the same passion for the game. I do as much as I can.
NG: Many chess events are organized around the county, how does this tournament stand in comparison to them?
RD: Well, first of all events are important in the way that they help promote the game. But given the location of the tournament and state of the art facilities along with the number of national and international players, makes it one of the best. Statistically, it's second only to the Delhi Open that takes place in January.
NG: What are the challenges you face in organizing an event of this magnitude? 
RD: Mainly the problem in India is lack of infrastructure, secondly logistics, cost of accommodation, since a lot of players are not local, particularly in Mumbai the tariff rates are very high. It helps to have state support. With the growing popularity of the tournament, we have an an excellent hall, at Mount Literal International School. Until last year we did face the problem of the lack of a steady venue. But now we have Mount Litera to thank for our long commitment.
NG: What are the other problems that created hurdles in the promotion of such events? 
RD: Of course, the primary issue for promoting any sport in India is cricket, but still with a lot of efforts and goodwill of supporters & sponsors  we are making it happen. It would be very helpful if other sports receive more corporate support. Because there would be nothing tragic than not being able to promote and not discover real talent just due to lack of sponsorship.
NG: How keen are foreign grandmasters to participate for this kind championships in our country?
RD: It's not really a challenge, they look forward  to it. Most of the GMs have showed great interest in the tournament. Major European events are clashing with the Mayor's Cup, yet they chose to come to Mumbai.
NG: How does participating in an event like this help our Indian  players? 
RD: It helps with the exposure, networking, a chance of being at a professional level. Moreover Indian players get the chance to make IM and GM norms.
NG: What is the incentive offered to the players?
RD: The total prize fund Rs.27,00,000/- next only to the highest event Delhi Open that is Rs.35,00,000/-
NG: Who are the major corporate sponsors for this event?
RD: Life Insurance Corporation (LIC) and Ankit Gems are co-sponsoring this event.
NG: What do you have to say about the booming Indian chess especially the junior group? 
RD: Well, it's great to see the progress that the next generation is making and being able to compete on the international platform with the same level of skills and talent is incredible. Like Harikrishana who has come into elite group. Followed by youngsters Abhijeet Gupta, Parimarjan Negi, Vidit Gujrathi, Adhiban, Sethuraman who all have an Elo of 2650+ and a great potential. Youngesters Diptayan Ghosh, Aravindh Chithambaram, R.Vaishali, Nihal Sarin, R. Pragnnanndhaa are also coming up very well. So, yes all in all happy news for Indian chess.
NG: Do you have any concerns about junior girls chess as it's not in pace with the junior boys section?
RD: From the junior level especially, we need to relook at the women's chess. There are not too many strong players except Divya Deshmukh from Maharashtra and Vaishali, Mahalaxmi from Tamil Nadu. It's important that we provide them with more opportunities, and incentive to pursue mainstream chess to avoid the gender lag in chess. The worldwide glass ceiling is believed to be even magnified in sports, so why not turn the tables and make entry and execution in chess for women doubly smooth.
About the Author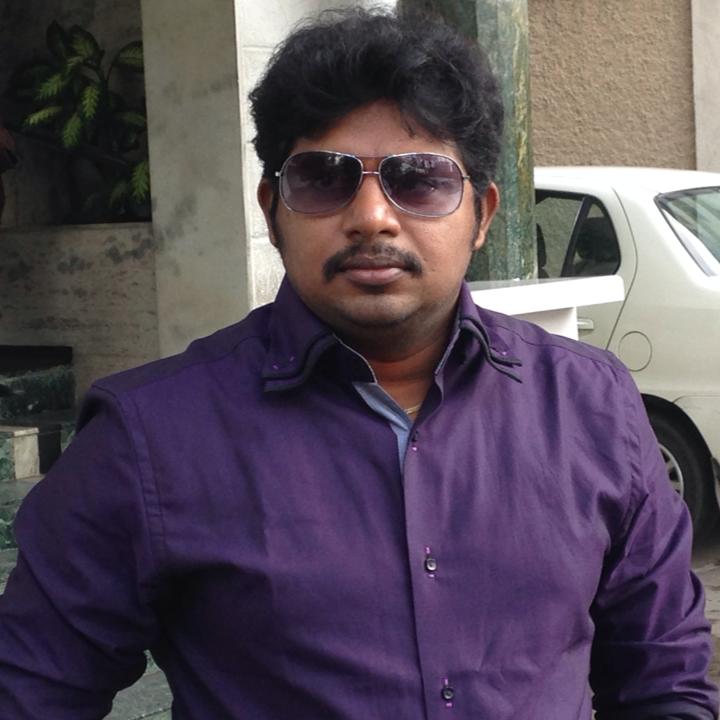 Durga Nagesh Guttula is a special sports correspondent at the Press Club, Mumbai. He is also a freelance sports writer. He is the CEO and director of the South Mumbai Chess Academy (SMCA). He is also the Jt.Secretary Mumbai City District Chess Association(MCDCA). He is an International FIDE rated chess player and has written many articles for ChessBase in the past.
---